Ezine-Page1

Ezine-Page1

Local Attractions
Eureka and Lilly Lane Baths
Eureka might be one of Halifax's main attraction now but it was also a major local attraction site in the past too.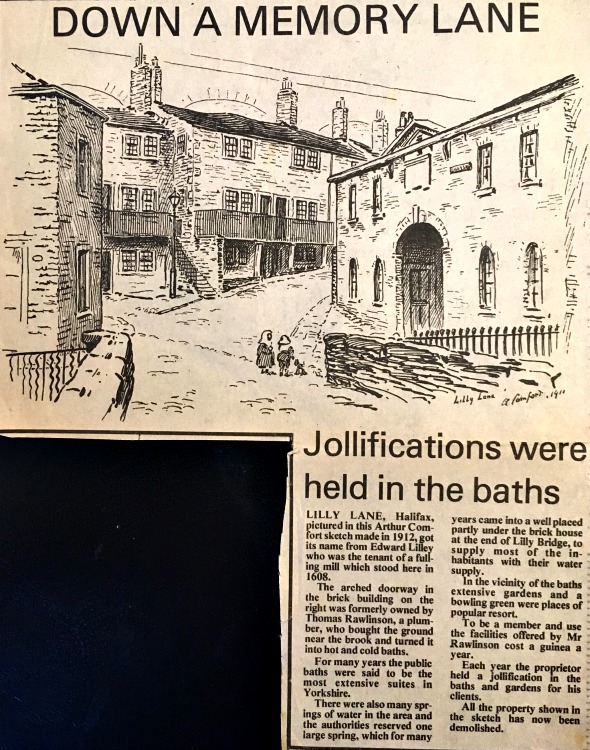 from the Evening Courier
Aka Halifax Baths & Pleasure Grounds and Greece Fields Public Baths, Halifax.
Extensive facilities developed by Thomas Rawlinson at Coldwell Ing near the Hebble Brook at Lilly Lane. He had acquired a 99-year lease on the land from the Waterhouse Charities in 1784. They opened in 1793 on the east side of Hebble Brook. They were the only local public baths at the time. The facilities were said to be the finest and most extensive suite of baths in Yorkshire, including bowling greens, quoits area, shrubberies and landscaped gardens with some of Leyland sculpture, dining room, shower baths, swimming baths, medicated and sulphur baths, and hot, cold and tepid baths. A membership fee was charged for the use of the facilities. The baths were supplied by fresh-water springs which rose in Greece Fields. The privately-owned baths, which were built of red brick, closed in 1853 and were sold to make way for the railway.
Albion Mills stand on a part of the site of the baths.
John Wilson Anderson was Keeper of the Baths [1845]. His artistic talents were used to lay out the grounds at the baths, and some of Joseph Leyland's sculpture was displayed in the ground.
Branwell Brontë visited the baths. 
from Malcolm Bull's Calderdale Companion
By the 1840s, and certainly by the 1850s, not only had the railway arrived but the Hebble was little more than an open sewer and industrial drain. The grounds were sold off in 1853.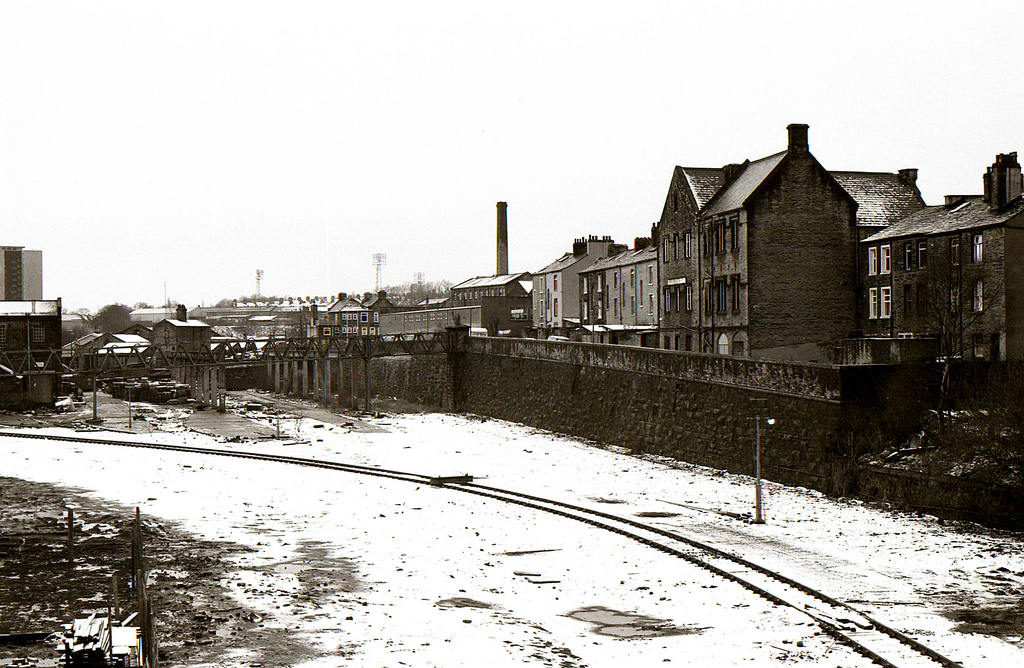 The picture above(from Alan Burnett's - News from Nowhere) shows the site where the Pleasure grounds would have once stood.
---
---
Ogden Water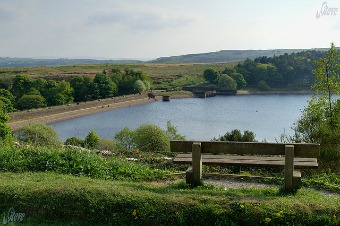 Ogden Water has been a local attraction for many years and is still very popular today. Their website is a full and extensive collection of information, historic pictures and a calendar of events.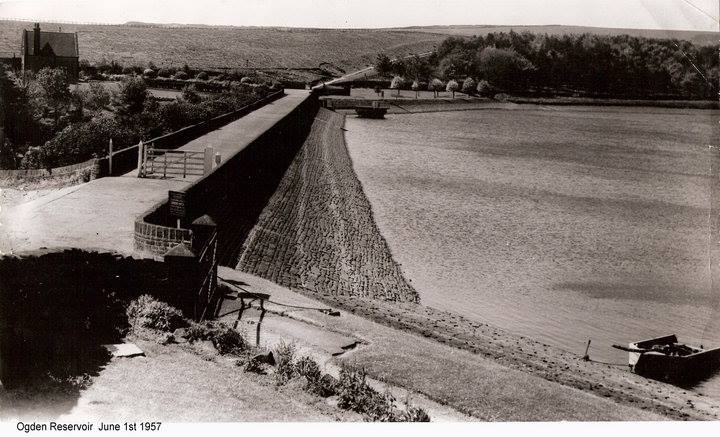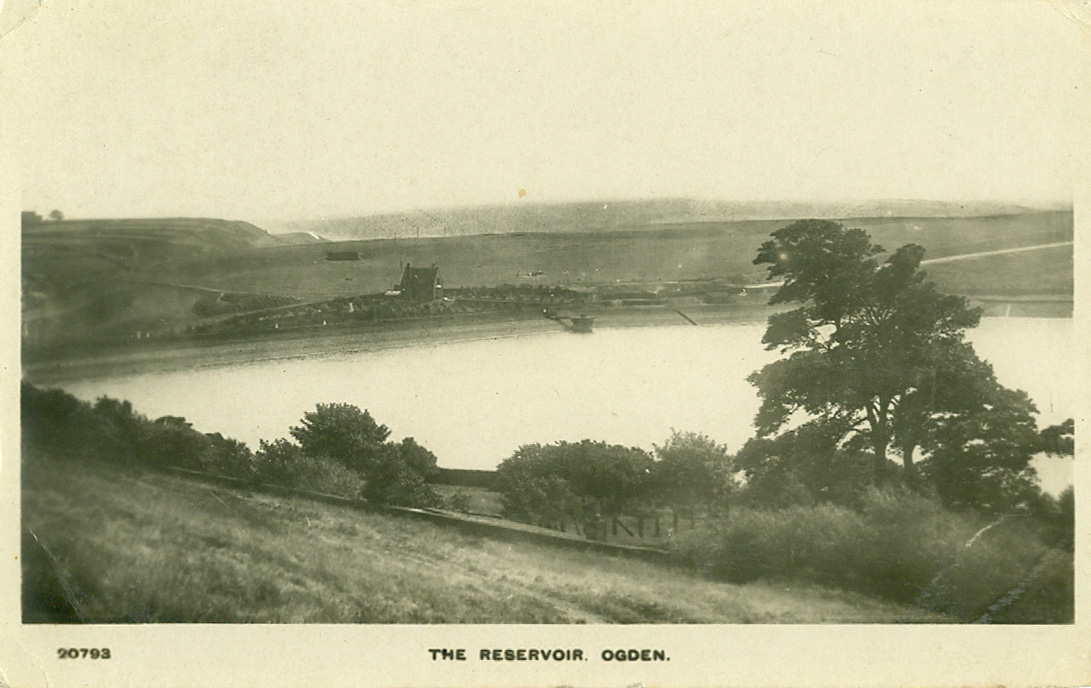 Visit the Ogden Water website here
---