| | |
| --- | --- |
| Halifax Airport Transfers | |

A local Airport Transfers provider offering a quality service at a reasonable price.
1 x minibus carries 8 passengers plus luggage
1 x minibus  carries 7 passengers plus luggage
2 x cars carry 6 passengers plus trailer for luggage
1 x car carries 4 passengers plus luggage 

To book- Telephone 07765 208889 between 9am and 9pm 
Please take a minute to make sure you have the following details before you telephone to book. 
For a quote we need to know:-
Where from? (your address)
How many people?
Where to? (Which airport)
Any special needs (e.g. child seat, golf clubs)
--------------------------
To book - we need to know
Collection Date

Collection Time (Usually 4 hours before a flight time)
Customers Name
Pick up Address(es)
Where to (Which airport)
Mobile Number of Lead Passenger
Amount of luggage
-------------------------
Return Date (Please check it is the date you land - not necessarily the date you set off).
Return time (The time your plane is due to land - using 24hr clock). 
From (Which airport you want picking up from)
Flight Number
Where to (if different to address above)
Mobile Number ( if "     "  )
Number of Passengers ( if "    "  )
Any special needs (e.g golf clubs, extra luggage, looking after car seats - free of charge)
---
£20 deposit required (£10 each way)
--------------------
We will send you a copy of your booking to your mobile phone for you to check the details. (Please check these carefully as this is the information we send to your driver)
We require a deposit of £10 each way (or you may pay the full amount if you wish) and the remainder can be paid to the drivers (each way).
Tel 07765 208889
---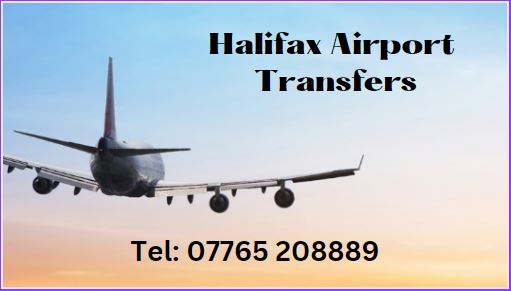 We are individual private hire drivers who have pulled together to give you a fuller, efficient and more reliable airport transfer service.
Why we are better working together?
1. Whilst working as a company with just one car restricts us, when we work together we become much more efficient. As individuals we were able to take customers one way, but if were booked up for your return journey, customers would try alternative companies that could provide transfers both ways, but now that we work together we CAN provide you with the full service you request.
2. If we hit a problem e.g. delayed flights, traffic problems, breakdowns, then we have more chance of a backup driver being available to take over the job.
Whilst every effort is made to provide you with a full reliable and efficient service events can happen which may be out of our control e.g. traffic, weather, flight delays.
Please Note
On your return journey, we request you telephone your driver when you have your luggage and they will approach the FREE car park from a short distance away (this is because it can take a long time from you landing to receiving your luggage, which would run up extra car park fees). We park 5 minutes away. So please allow us time to park and we will meet you in arrivals.  This is to save on car park fees.
-
Our drivers try to check all arrival times on the airport website but these times have been known to be incorrect or late updates(usually early morning arrivals). Please accept our apologies if this means we are not on time.
07765 208889 (Open between 9am -9pm)
---