Halifax-BullGreen-CowGreen
Halifax-BullGreen-CowGreen

Including:-
Bar 15 (Toilets)

Barum Top (Wetherspoons, Austins Car Showroom, Direct Discounts)

Bull Green (Bull Green House, Roundabout)

CoCo's (Continental, Adega)

Cow Green(Car park)

Lewins (Last Drop)

Ma Bakers (Maggies)

Plummet Line

Brasserie at the Bull (The Bull)

Thai Corner (Pot o' Four)

The Salvation (Bar Centro, Barracudas)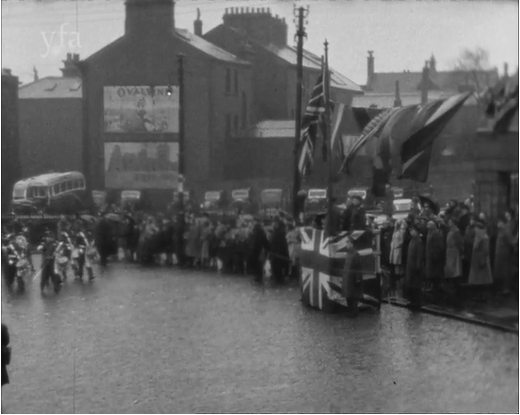 This short tour starts at Barum Top (north of the Victoria Theatre)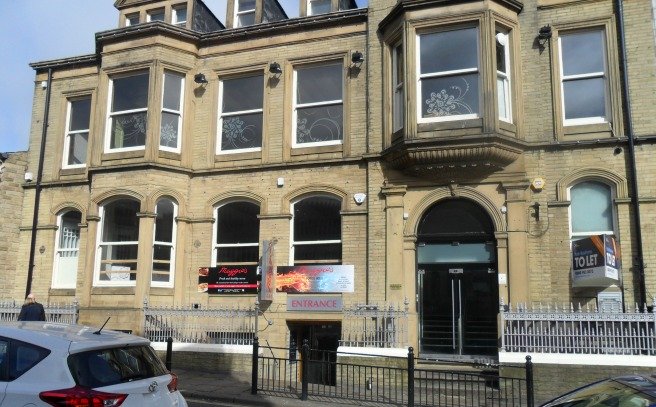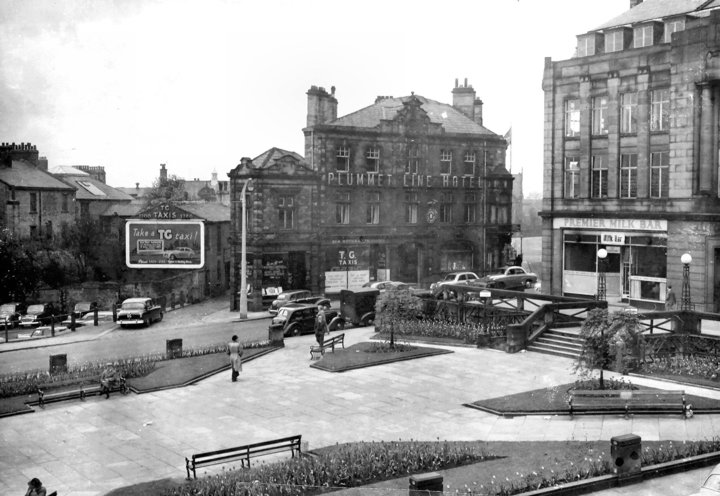 The Milk Bar was around in the early 1940's and became the 'Kam Lin' Chinese restaurant in the early 60's. This later became the 'Malaya' run by the Yeung's in the late 60's early 70's and was then the 'Moonlight' Indian restaurant.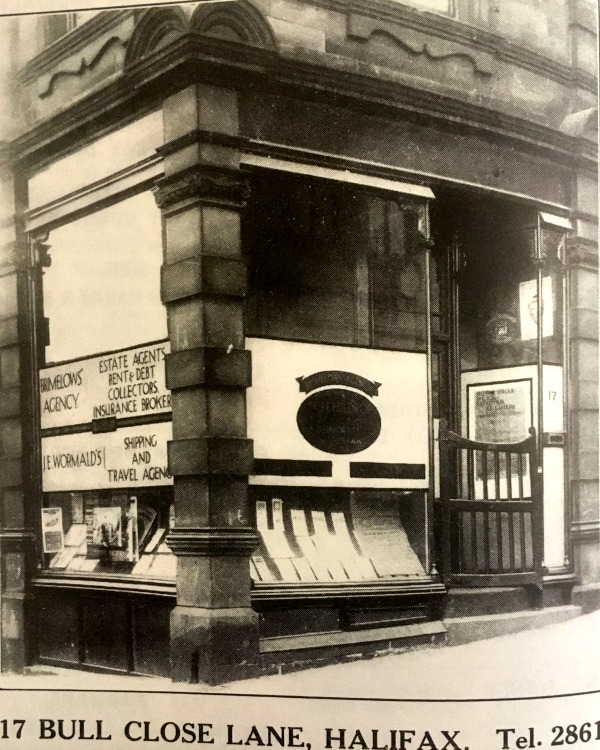 As you can see from the pictures above and below the Plummet Line hasn't changed externally at all but internally it has been modernised with the times. For many years it was the meeting place for ex-Princess Mary girls and ex-Heath Grammar boys as well as many local rugby teams.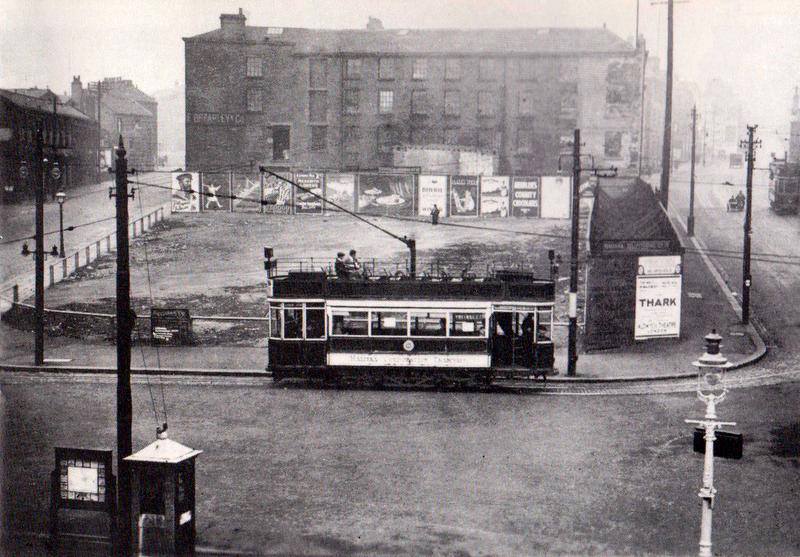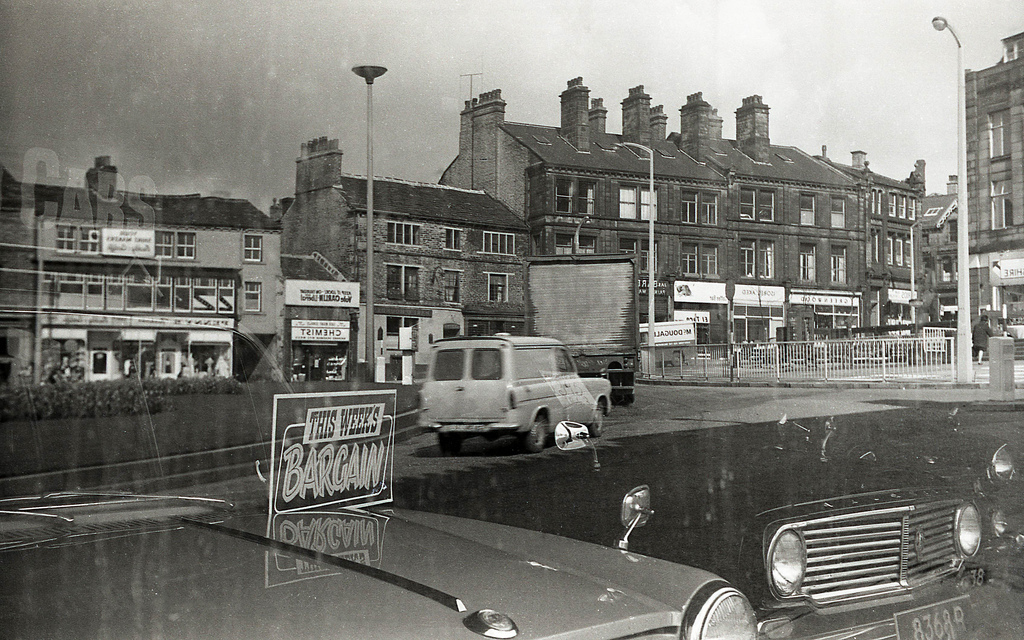 The picture above can be confusing. Its a reflection from the car showroom at the top of Barum Top (Austen -)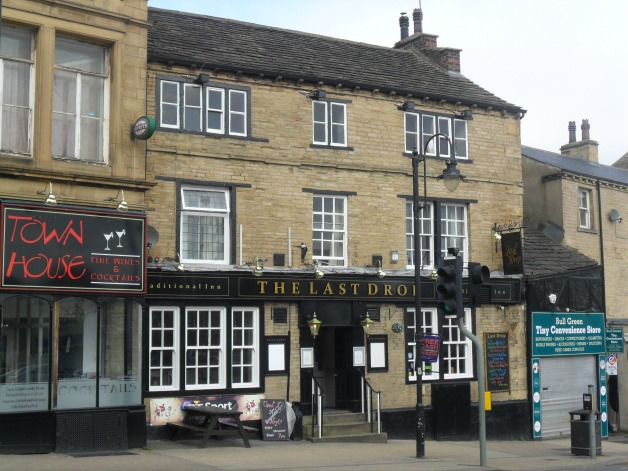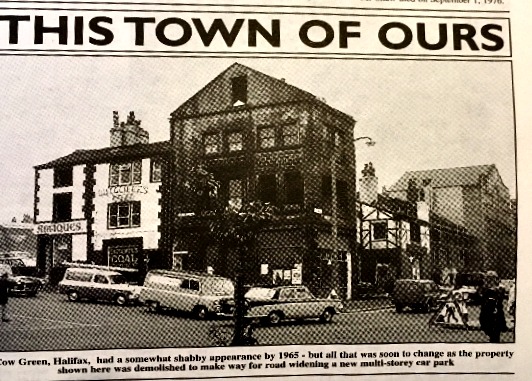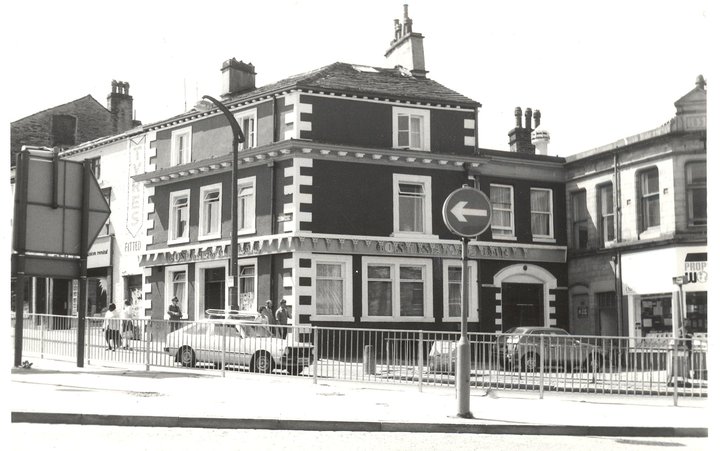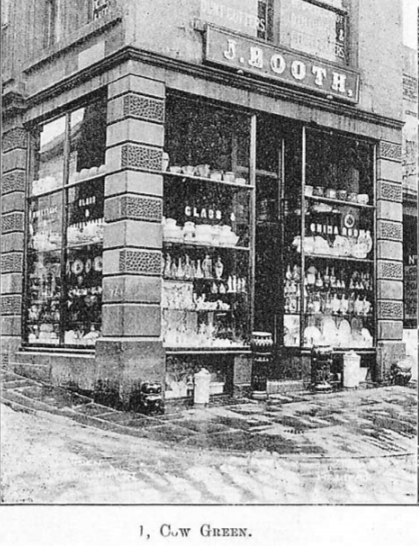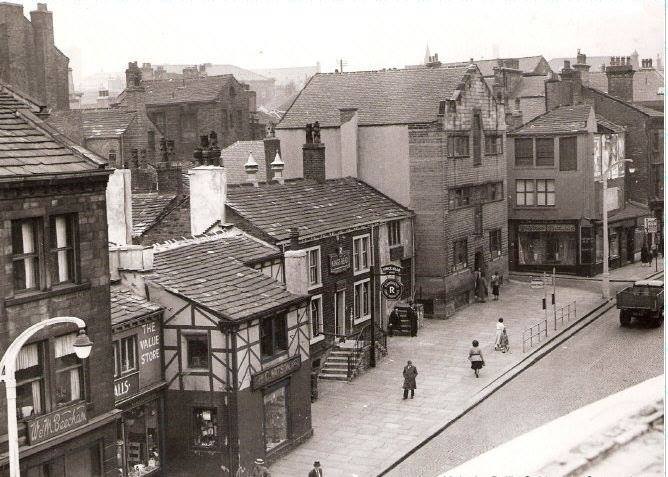 Cow Green. Kings Head pub

Cow Green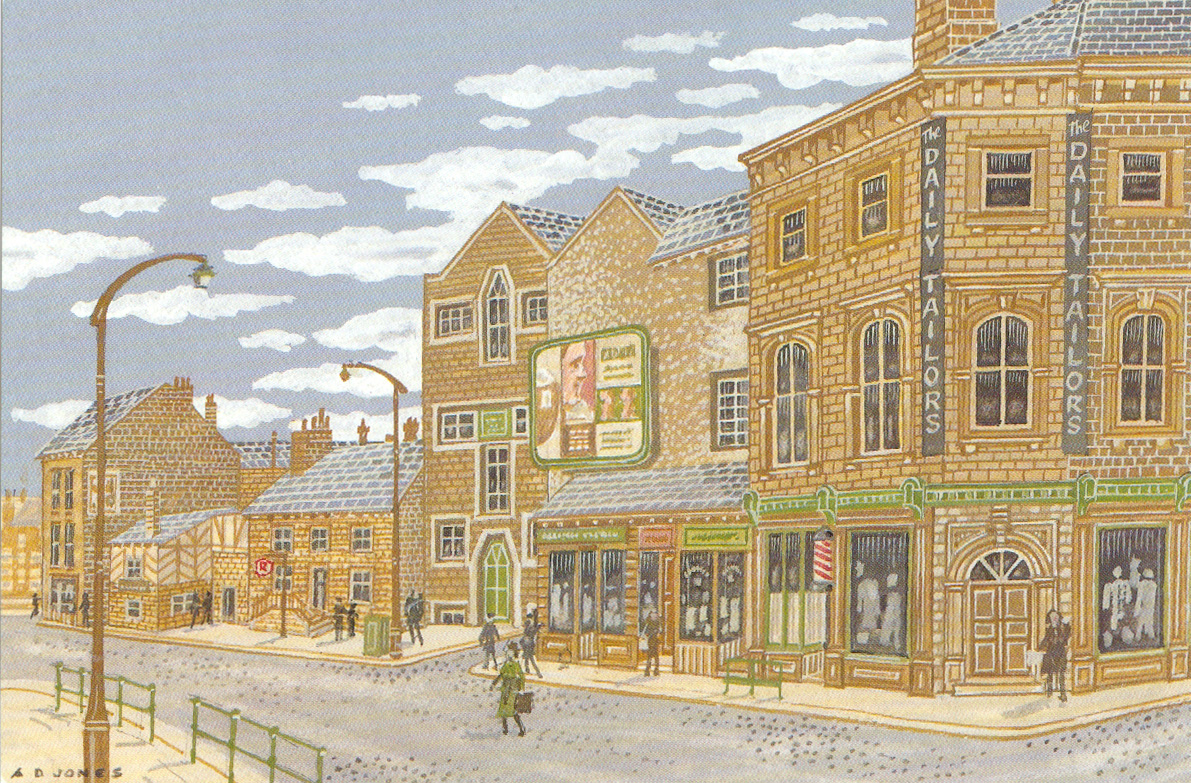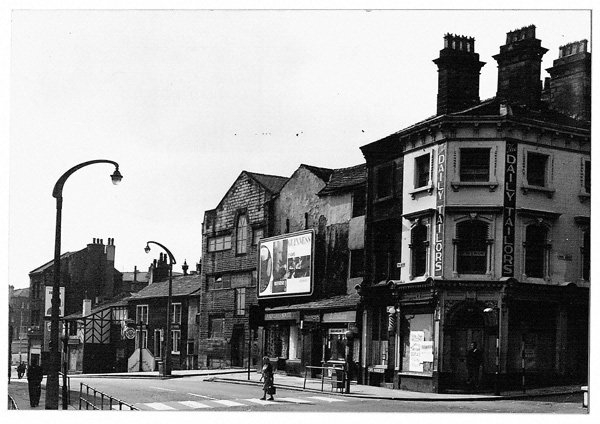 Cow Green. This block of buildings eventually gave way to a 3 storey car park until it was also recently demolished.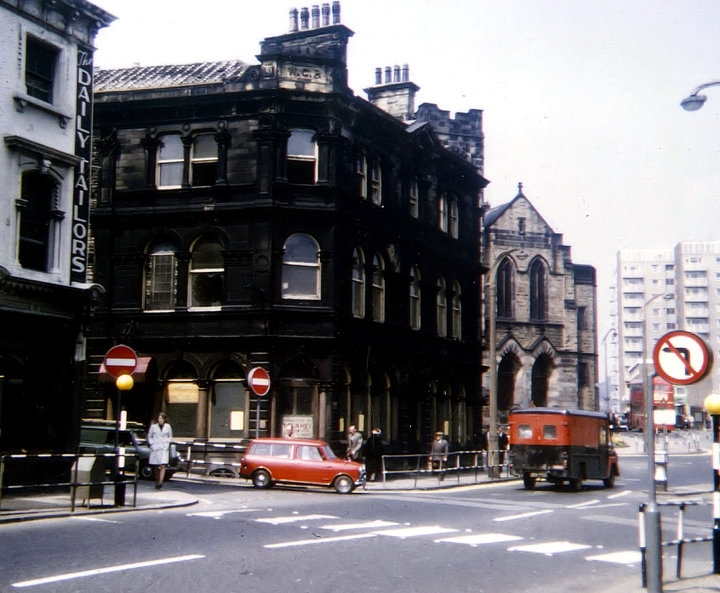 The Church to the right of this picture still stands at the bottom of Pellon Lane. St James's Road is where the bus is.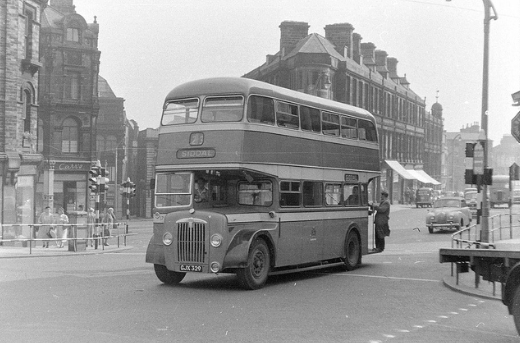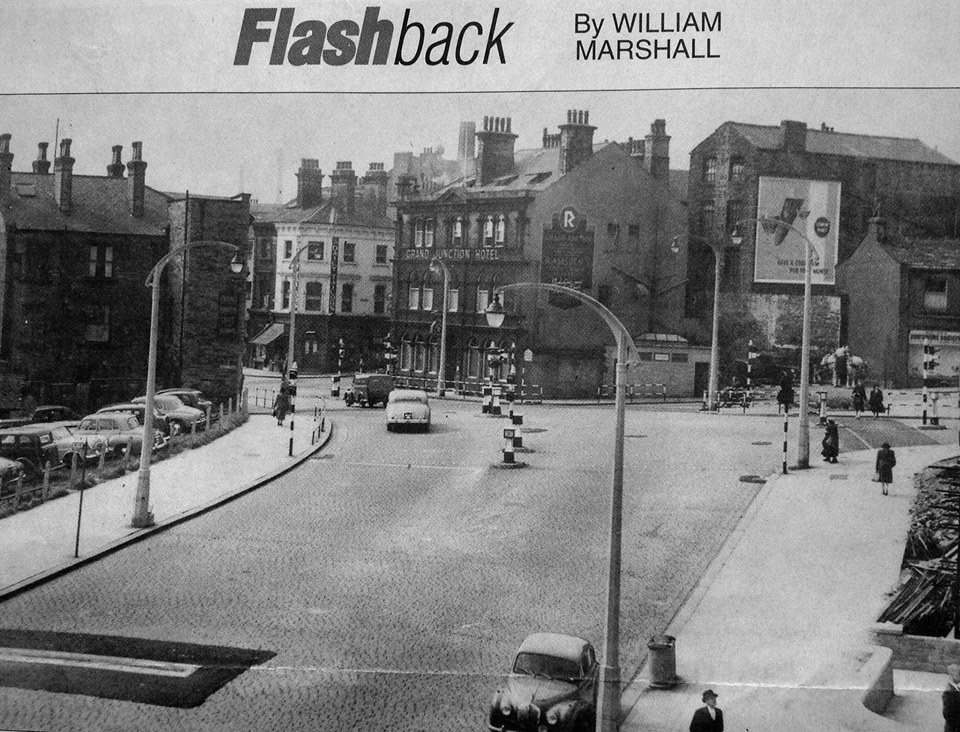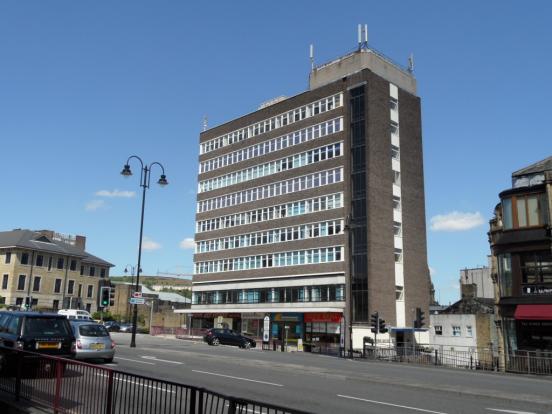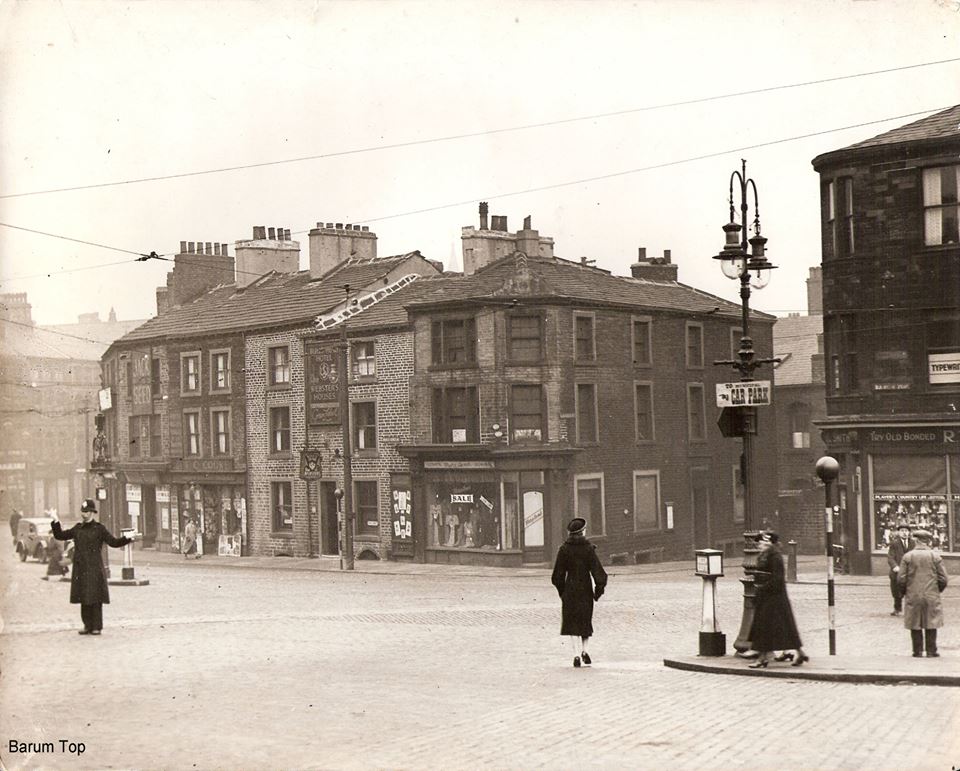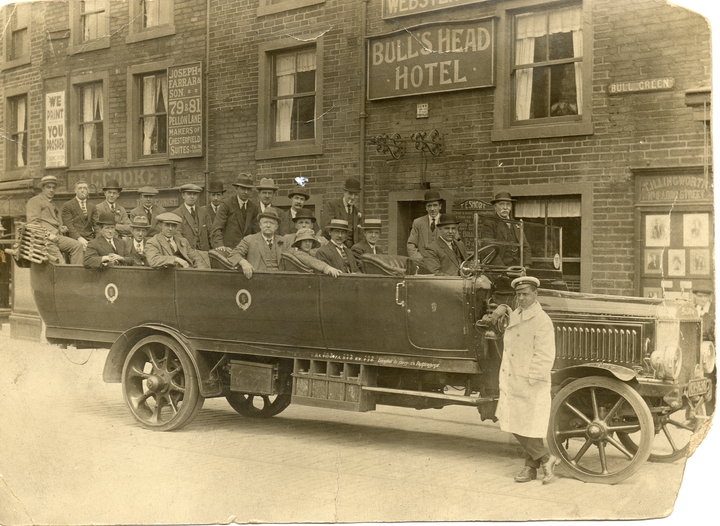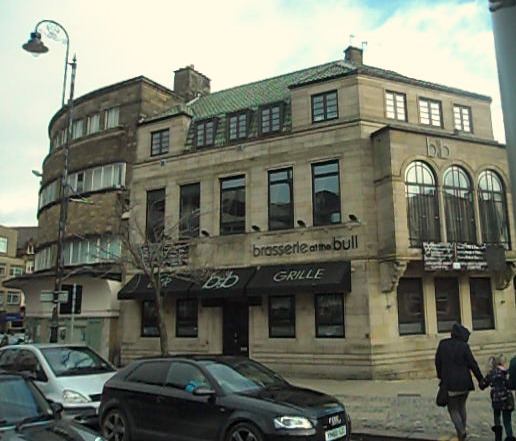 Brasserie at the Bull (or The Bull as it is still known to locals) stands at the top of George's Square.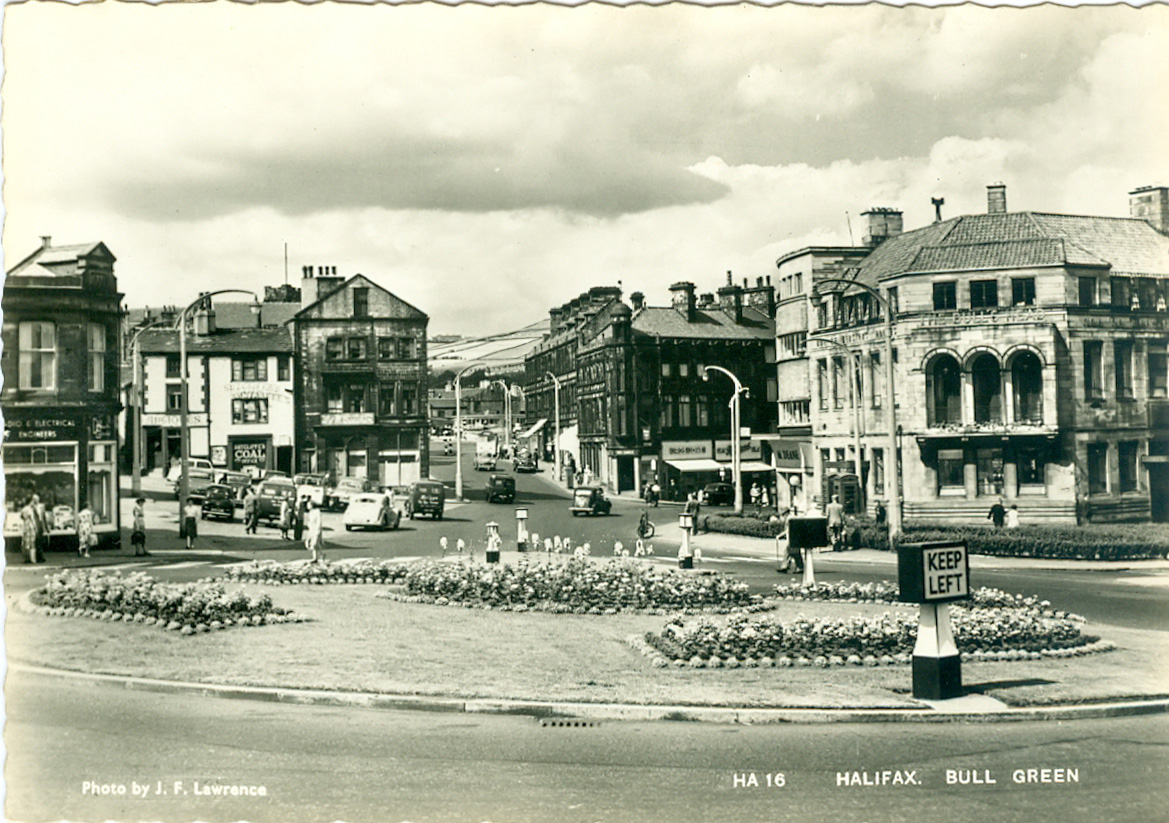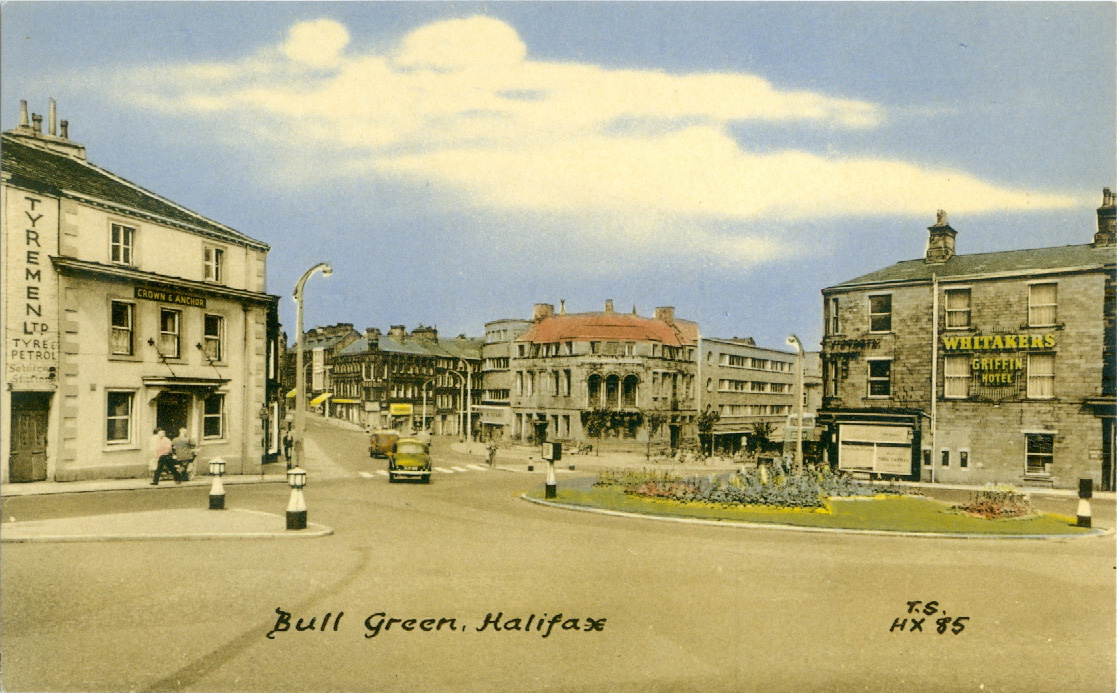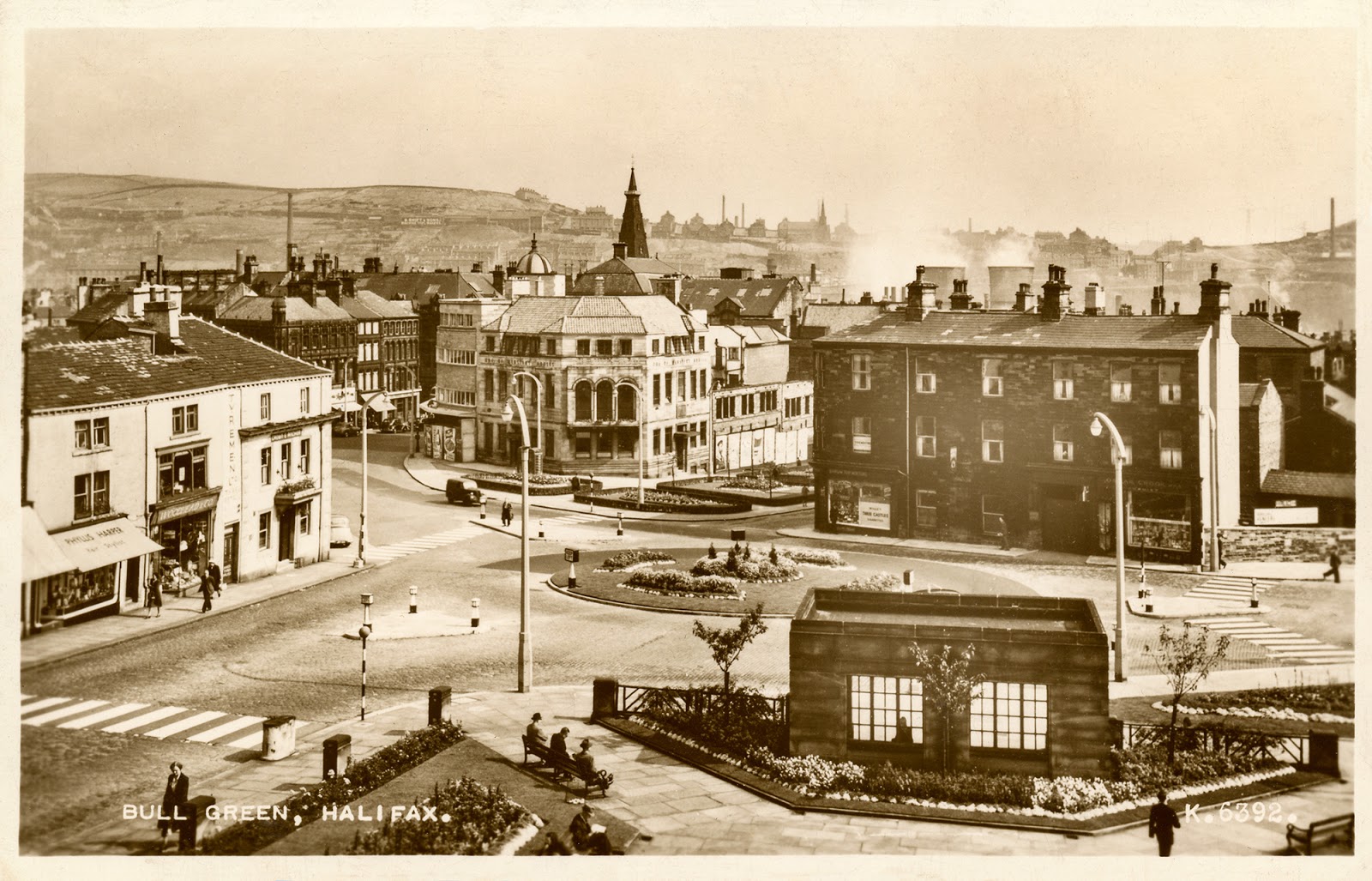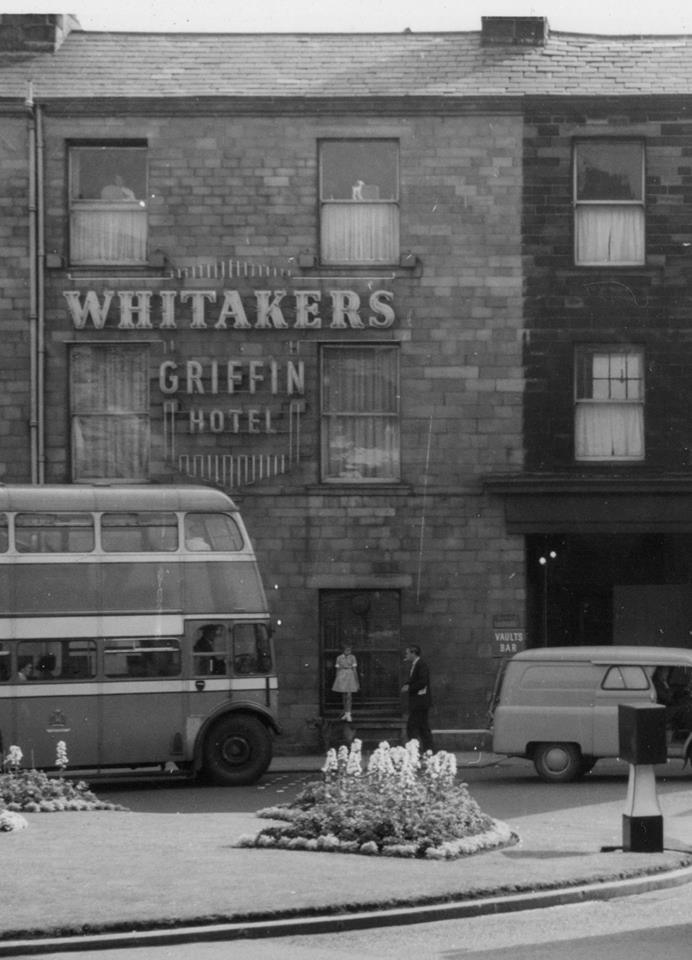 The Griffin entrance off Bull Green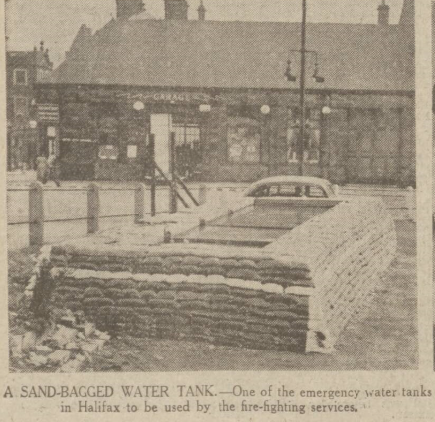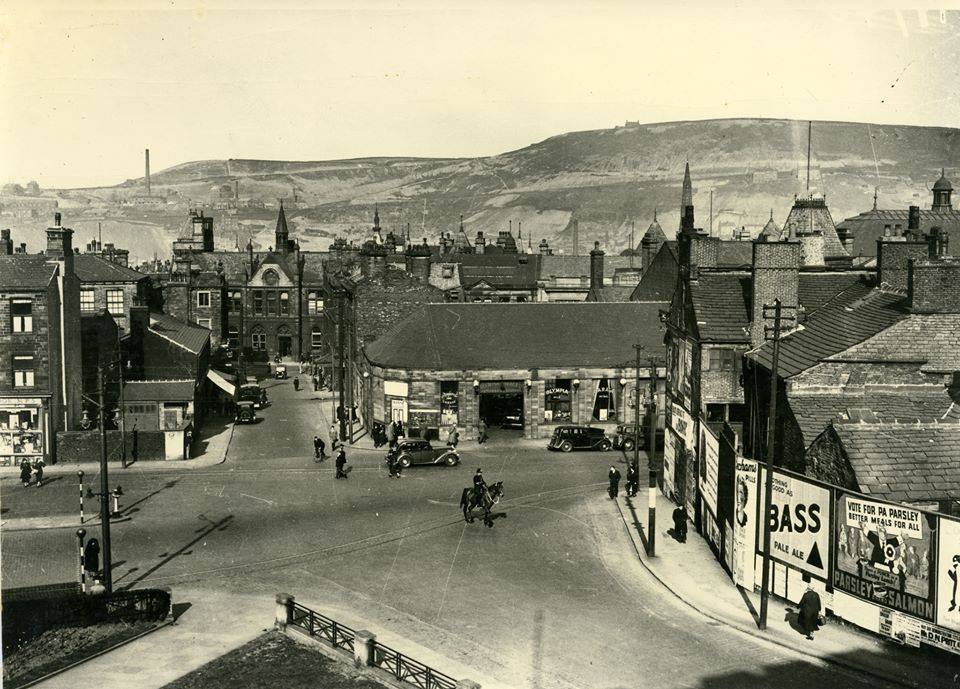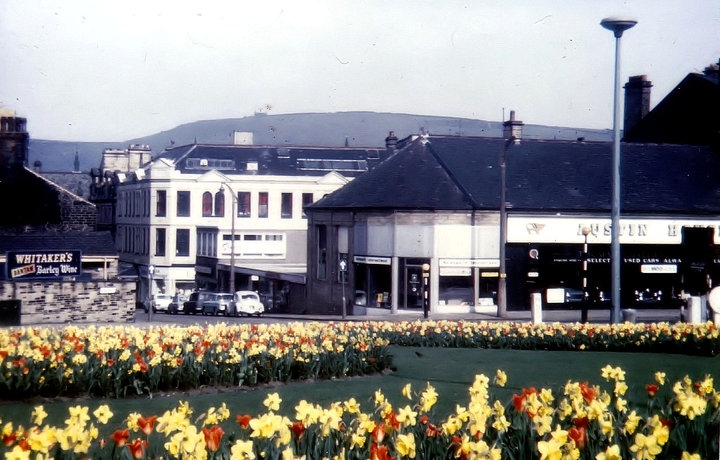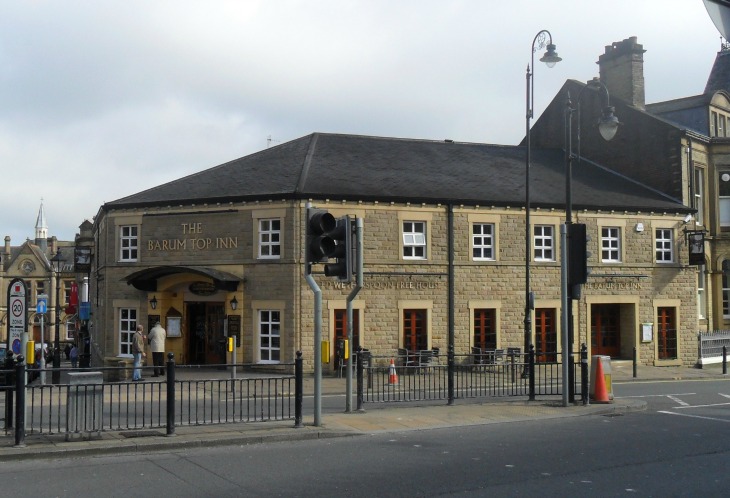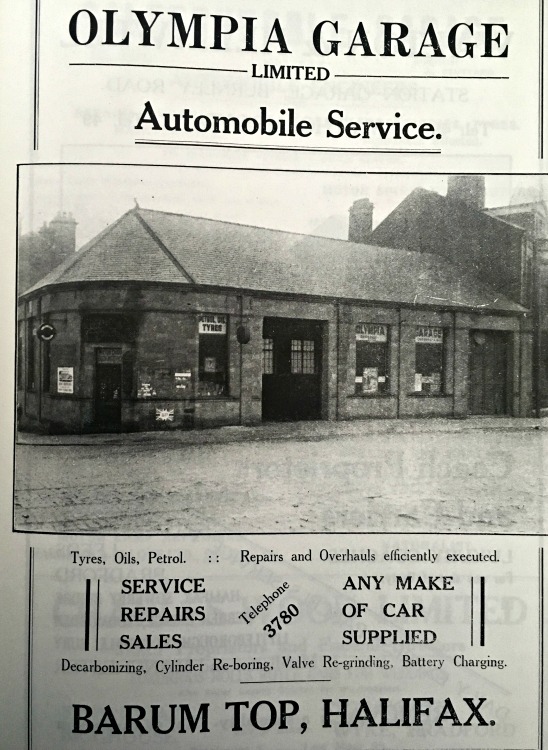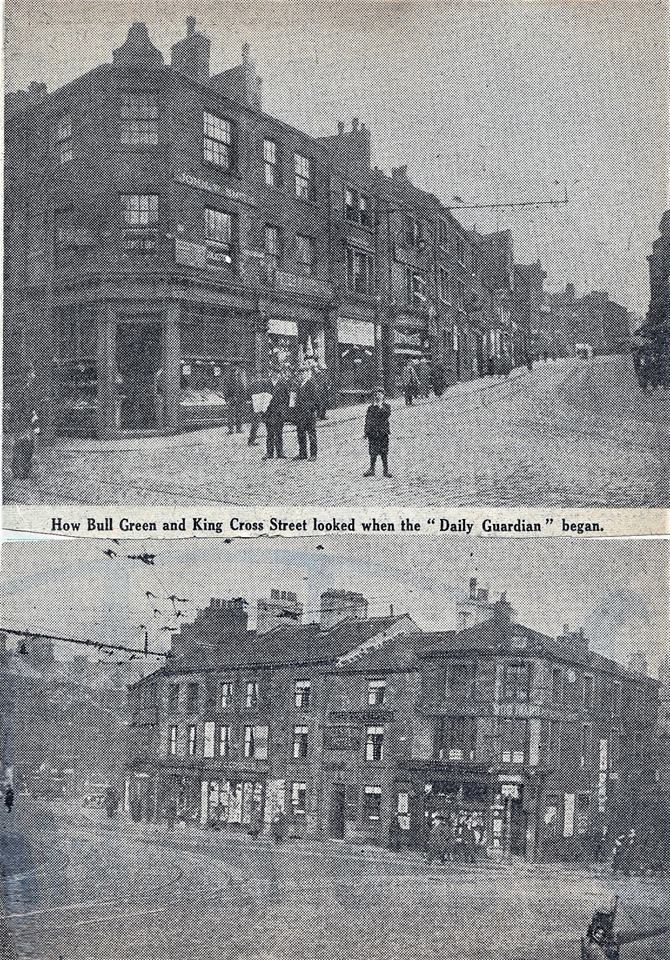 ---