Halifax-People-and-Places

Halifax-People-and-Places consists of stories, facts and memories of the towns history.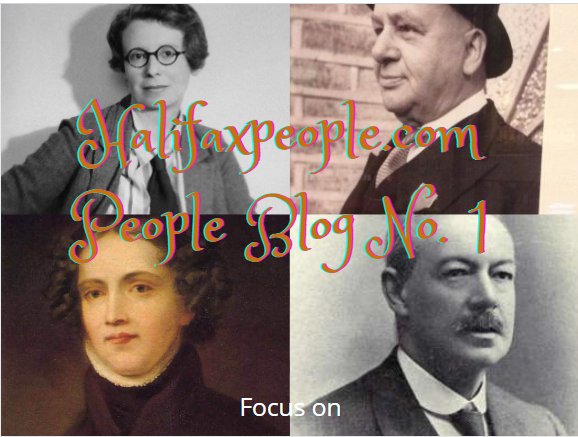 'People of Halifax' is a series of articles about some of the biggest influences in the history of the town as many people of known it.
This first 3 in this series are written by Alan Burnett, a one time lecturer, writer on European Affairs and now regular blogger whose collection of memories, photographs and ramblings are a pleasure to read. http://newsfromnowhere1948.blogspot.co.uk/

Halifax People

Halifax Characters
Halifax People who have made their names in the outside world deserve their praise but not everybody gets the same opportunities in life and here are a few real local Halifax Character's, most of which shared struggles in life but are remembered just as well.
| | |
| --- | --- |
| The story of a very significant family at the start of Halifax's carpet industry.  | |
---
| | |
| --- | --- |
| Early resident and diarist at Shibden Hall | |
---
| | |
| --- | --- |
| World famous Writer and Halifax born and bred | |
---
Catherine Howe

(born 17 May 1950, Halifax, England) is an English singer-songwriter and author. She is an Ivor Novello Award winner.

---
| | |
| --- | --- |
| Story and life of the inventor  | |
---
Big Daddy (Shirley Crabtree)1930-1997

A popular wrestler, against one of his more regular opponents and sometimes tag team partner(Giant Haystacks).

Shirley followed his fathers footstep into the wrestling business as did many members of his family. His brother(Brian) was a referee and later an MC.

---
| | |
| --- | --- |
| Donald John  A famous face in Halifax, Donald John was in the navy but allegedly turned to 'a man of the road' after he returned to find his wife had betrayed him. He is described by many as a pleasant man who enjoyed a drink. | |
---
| | |
| --- | --- |
| Early textile manufacturer and respected community provider | |
---
| | |
| --- | --- |
| An amazing website here all about the Holdsworth family history and their influence in local mills. | |
---
Halifax Places

---
---
| | |
| --- | --- |
| The Shay is home to Halifax football and Rugby League and has been home to Speedway and even Ice Skating in the past | |
---
---
---
---
Return to Homepage from Halifax-People-and-Places