HalifaxPeople Weekly 16-11-2020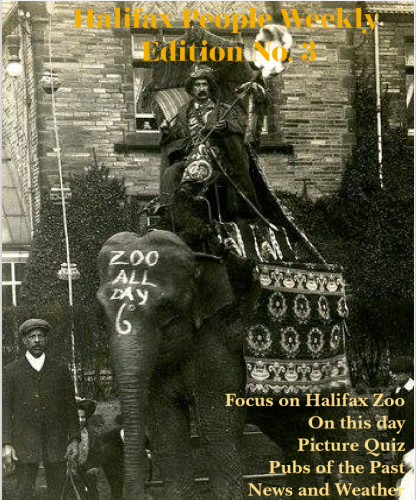 Monday 16th November 2020
Send us a photo that typifies any area in Calderdale and it can be the picture on top of a 'Weekly' page.
Contact - info@halifaxpeople.com
HALIFAX WEATHER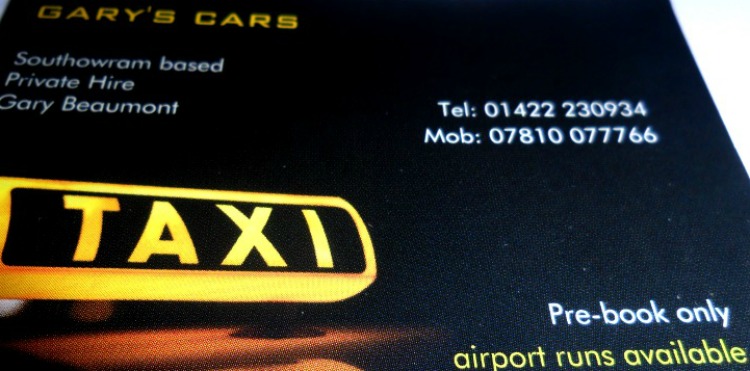 Airport Transfers Available
Can carry 6 passengers and trailer for luggage
This weeks focus is on Halifax Zoo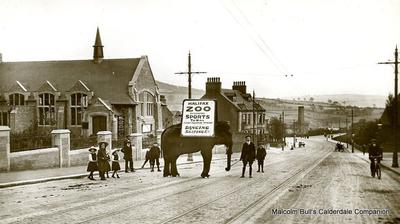 Halifax Zoo and Amusement Park opened at Chevinedge on the 29th May 1909 and was a major attraction until the effects of the war and the difficulty of obtaining the correct food for the animals meant the inevitable closure in 1916.
An excellent magazine by Harry Armitage as well as newspaper reports and a selection of photographs can help you to imagine the experience by reading here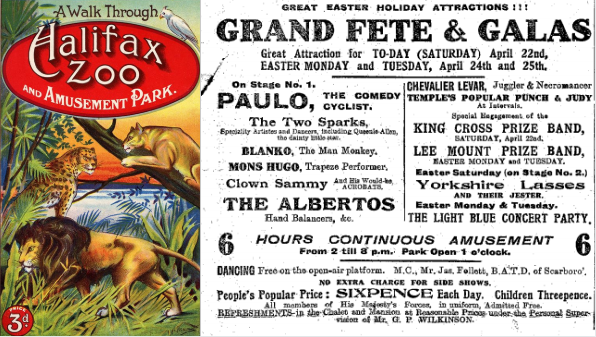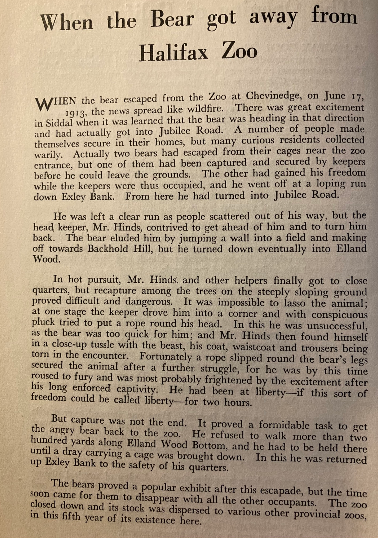 ---
On this day
16th November  
In 1863, Lydgate church in Todmorden was consecrated
17th November
In 1846, Elihu Burrett lectured in Halifax on 'Ocean Penny Postage' scheme

In 1863, Brookfoot mill burned down, damage of £12,000
18th November
In 1862, Thomsons Corn Mill, Eastwood burned down 

In 1874, Opening of Mechanics Institute, West Vale

In 1931, Opening of Queensbury Catholic church
19th November 
In 1927, St Paul's Sunday School, King Cross opened
21st November
In 1838, Poor Law riot at Todmorden

In 1853, Halifax Corporation Fire Brigade was formed
22nd November
In 1940, A bomb fell on Hanson Lane, killing 11 people.

Local events will be promoted on these 'Weekly' pages. Please let us know of any events near you.
For business promotions we do require a small advertising fee of £5 which can be paid on our advertising page. Charity events are free
Picture Quiz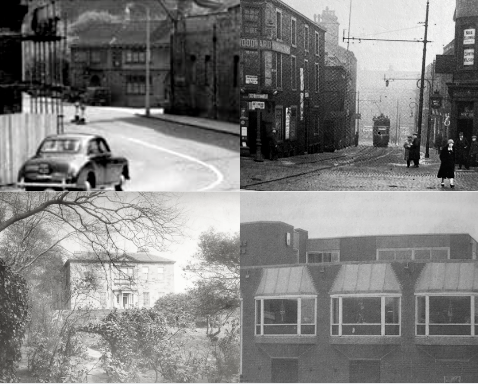 Name the pub

Name the street

Name the building

Name the pub




Last weeks answers:-

Pic 1. Orange Street and 'The Star' pub

Pic 2. Ripponden junction

Pic 3. Sowood - Making Place

Pic 4. Bottom of Southowram Bank 
---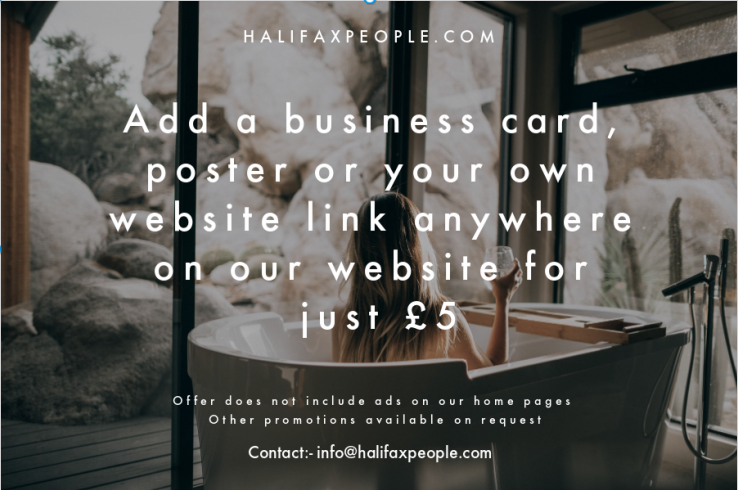 Pubs of the Past
This weeks pubs were close to the site where Halifax Zoo stood
Exley Park was built in 1939 so missed the excitement of the zoo.

Malcolm Bull's site says 'Poltergeist activity has been reported at the Hotel, including

The sound of footsteps above a bedroom

Brass plates have been moved from a chimney breast and thrown on the floor
These have been said to be the work of Old Jim, a worker who was killed during construction of the building.
The pub closed [2015] and was demolished [November 2017] and the site used for housing.
The Punch Bowl at Salterhebble was certainly around at the time of the zoo. It must have benefited too as it displayed adverts for the events.

The pub was recorded in 1829 and is still standing today, although it's been empty for several years and in a poor state. It's days are numbered.
| | |
| --- | --- |
| | Siddal Place, 1 Oxford Lane, Siddal. This has been a Websters pub and recorded as far back as 1871. |
---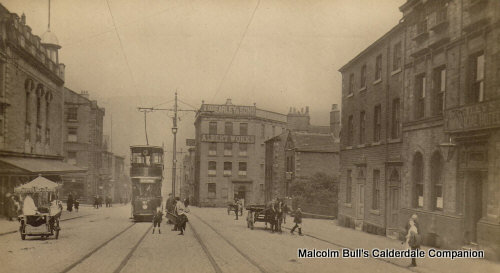 There is a Halifax website that has as much information about our town as all our local libraries put together and is also an amazing read. I have lost count of the number of times I have lost myself in the never ending tardis of local information. This is the amazing website of:-
Malcolm Bull's Calderdale Companion
Malcolm has very kindly allowed me to use information and photographs off this website. Unfortunately, some photos which were given to him were not the originals as they were claimed to be by the giver. Therefore, if you are the rightful owner, please let me know and I will treat them as per your instructions.
---
Competitions
Every time you do one of the following you will be entered into the draw:-
like and share the 'Weekly' page

donate any old couriers/articles or your own collection of info/photos/books

send a current scenic village photo for the top of our page

send us your own Halifax article(s)/Blog

provide a competition prize

any other contributions
You can send to our Facebook page or email to info@halifaxpeople.com
 Photo of South Parade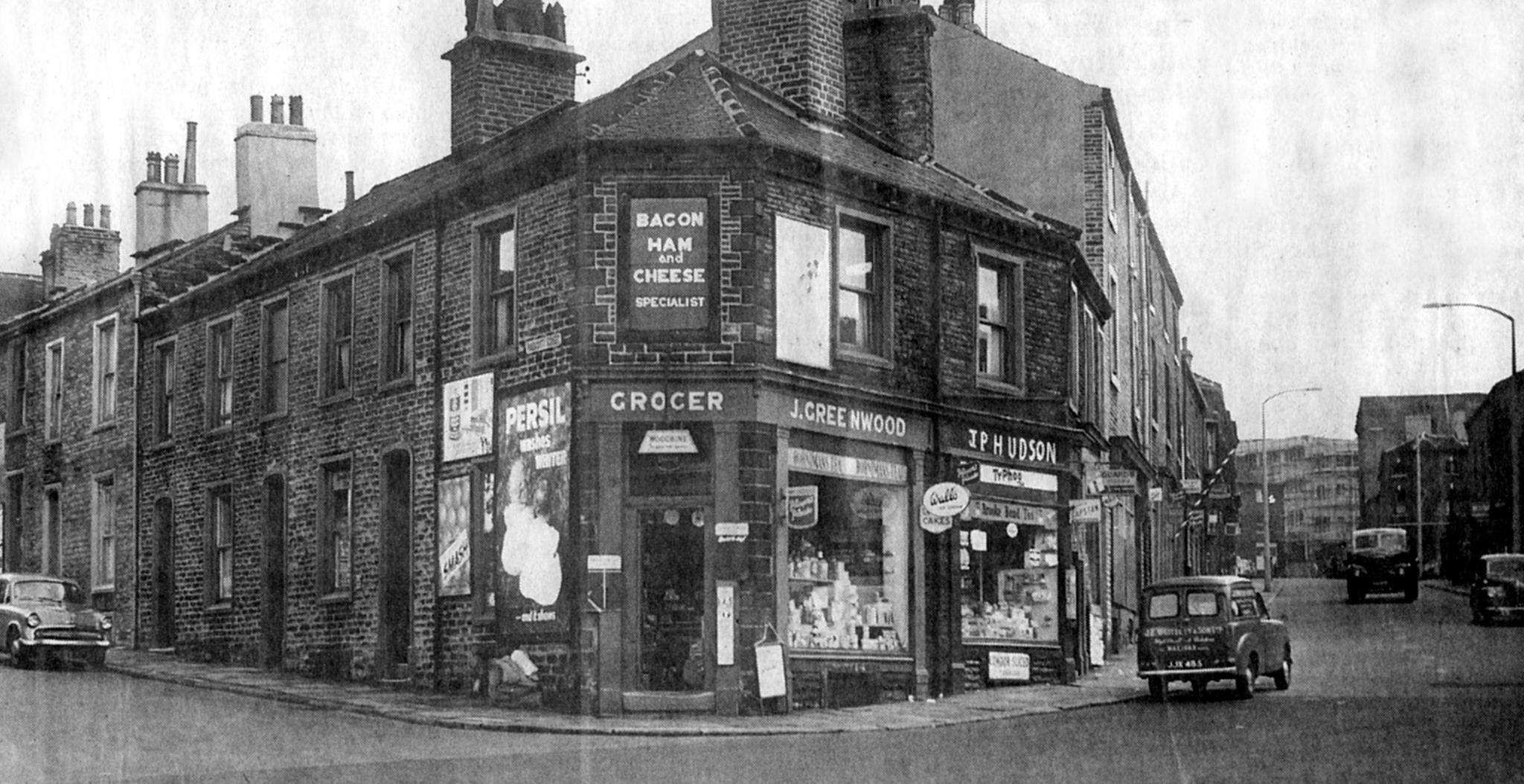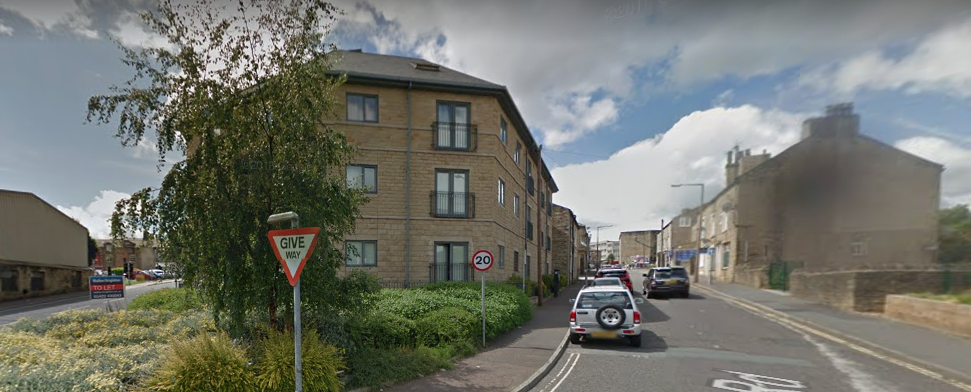 ---
View the Halifaxpeople.com Calendar where you can view pages as they are being built.
Why do we preview our e-zines?
Every week has a feature focus which might be the preference for any potential advertisers eg. if there is a focus on Hipperholme next week, that might be an ideal time for your advert to appear. This might also be a readers specialist subject for them to enter an article.
---
Contact info@halifaxpeople.com

---
| | |
| --- | --- |
| If you enjoyed this page please 'LIKE' and 'SHARE' at the bottom of the page | |
---