Many of us have been/or are going through some tough times. We need to get our businesses back up and running as well as keeping our customers safe and confident enough to return. We all have different circumstances and to reassure our customers we probably require them to view our new rules and regulations.
This idea might be favourable to everyone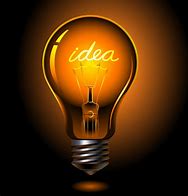 Halifaxpeople.com now has a members only page which we will be promoting around the whole of Calderdale.
We are asking businesses to donate a prize, either for our raffle or even a separate competition.
So, how will this benefit your businesses
When you donate a prize you get a weblink to your business webpage. By drawing people to your webpage, you can update them on your business. 
This way,
Your happy that you can reconnect with customers

Customers are happy because they can possibly win prizes for free

I'm happy that I can attract more members
This way also avoids any gambling laws because there is no extra charge for members to enter.
Are you interested in offering a raffle prize or competition prize or voucher?
E-mail -     info@halifaxpeople.com
---