Halifaxpeople Blog 14
Todays focus is on North Bridge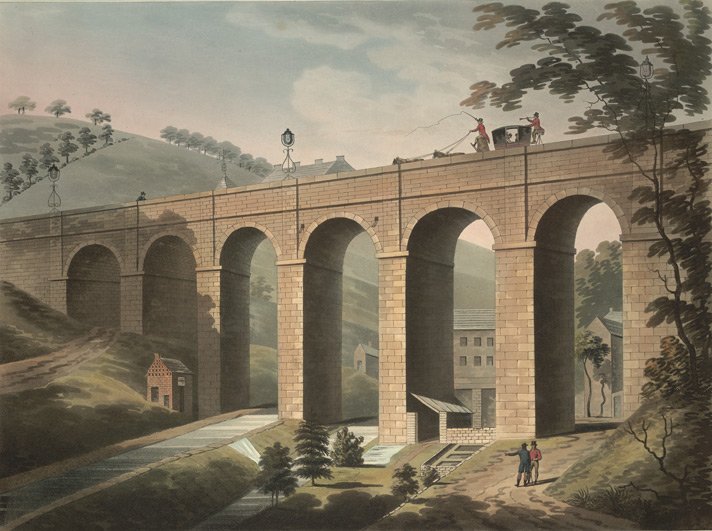 One of Halifax's most famous landmarks, but did you know that the bridge we know and admire isn't the original North Bridge.

North Bridge, Halifax is a Victorian iron and stone bridge at Halifax, West Yorkshire, in northern England. It crosses the valley of the River Hebble, connecting the town to roads to Bradford and Leeds. Replacing an earlier six arch stone bridge it was raised to allow the subsequent construction of the Halifax High Level Railway under it with an adjoining station. Opened in 1871 amid chaotic crowd scenes it carried increasingly heavy traffic until it was by-passed by the Burdock Way in 1973. It remains in use for local traffic. wikipedia
Read more about North Bridge
---
On This Day 14th November
14th 1854, suffocation of a man at Hartley's drying house, Shaw Hill

14th 1854, Boiler explosion and 4 persons killed at Balmforth's mill, Elland

14th 1935

  Disastrous fire at Holme Royd Mills, Luddenden Foot

14th 1977

  Firemen's strike. Green Goddesses take over
---
Courier's 'Trend of Things'
For many years the Halifax Evening Courier has included a photo at the top of a page, with the written article lower down the page. This was often so that the reader could attempt to recognise where or what the photo was of. The photo quality was often poor but still recognisable. It was a very popular feature that is resurrected on this page.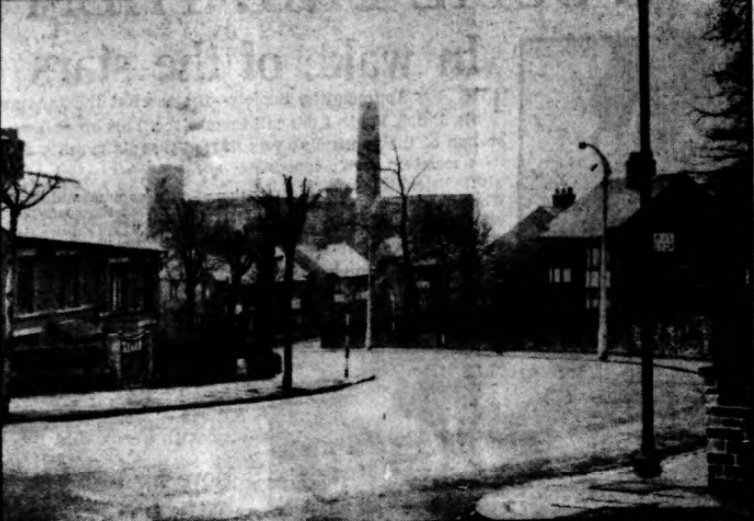 See the answer further down this page

---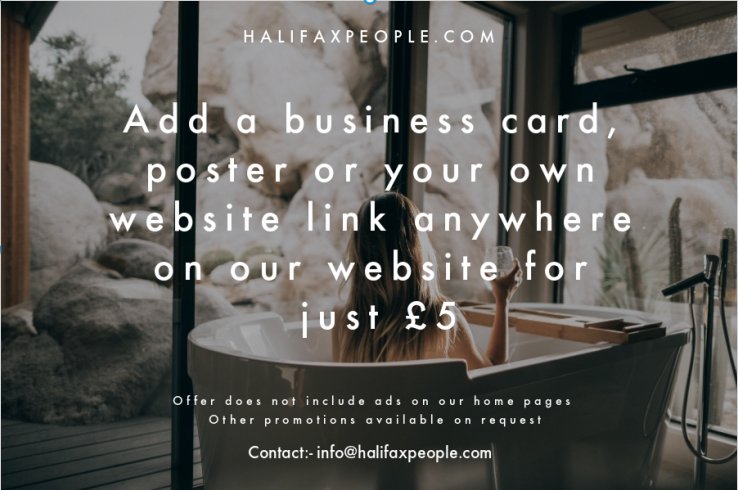 Pubs of the Past
Going along with this weeks North Bridge theme, here are two pubs. The first one was accessed by going under North Bridge towards Old Lane. 
Blue Ball, Jemmy Lane, Old Lane was opened in 1822 and closed in 1915. 
The second pub was just off North Bridge at 84 Northgate.
North Bridge Tavern
This is where Dews garage stood until last week's demolition
---
Although historic Halifax does dominate these daily pages, that won't always be the case. I still intend to add events, promotions and modern articles too but, the fact remains that events are obviously few and far between during this lockdown period. 
If you do want to add anything to these pages, just get in touch either through the Facebook page or e-mail info@halifaxpeople.com
Posters, business cards, webpages(extra cost) and your website links can be added for just £5 
Answer to our 'Trend of Things' photo

---
Wish You Were Here
Postcard From Halifax
---
If you have enjoyed your visit to this website, please spread the word by clicking the 'like' and 'share' buttons below. Thank you