Halifaxpeople Blog 17
Alexandra Hall and Café Company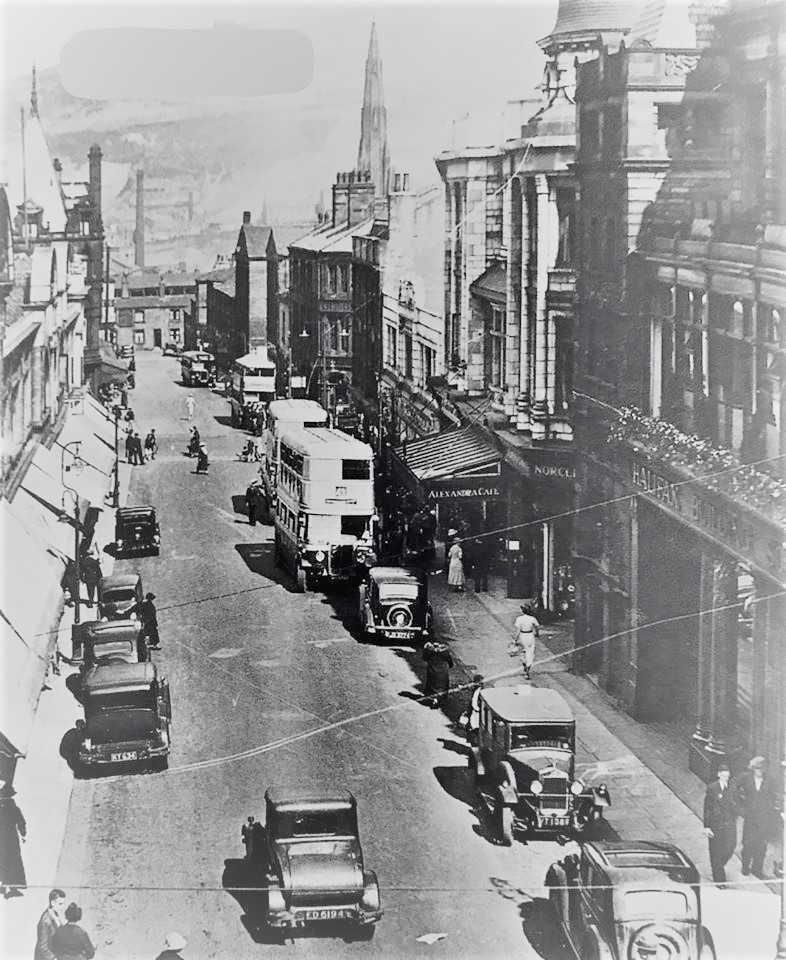 The King Edward Street entrance to the Alexandra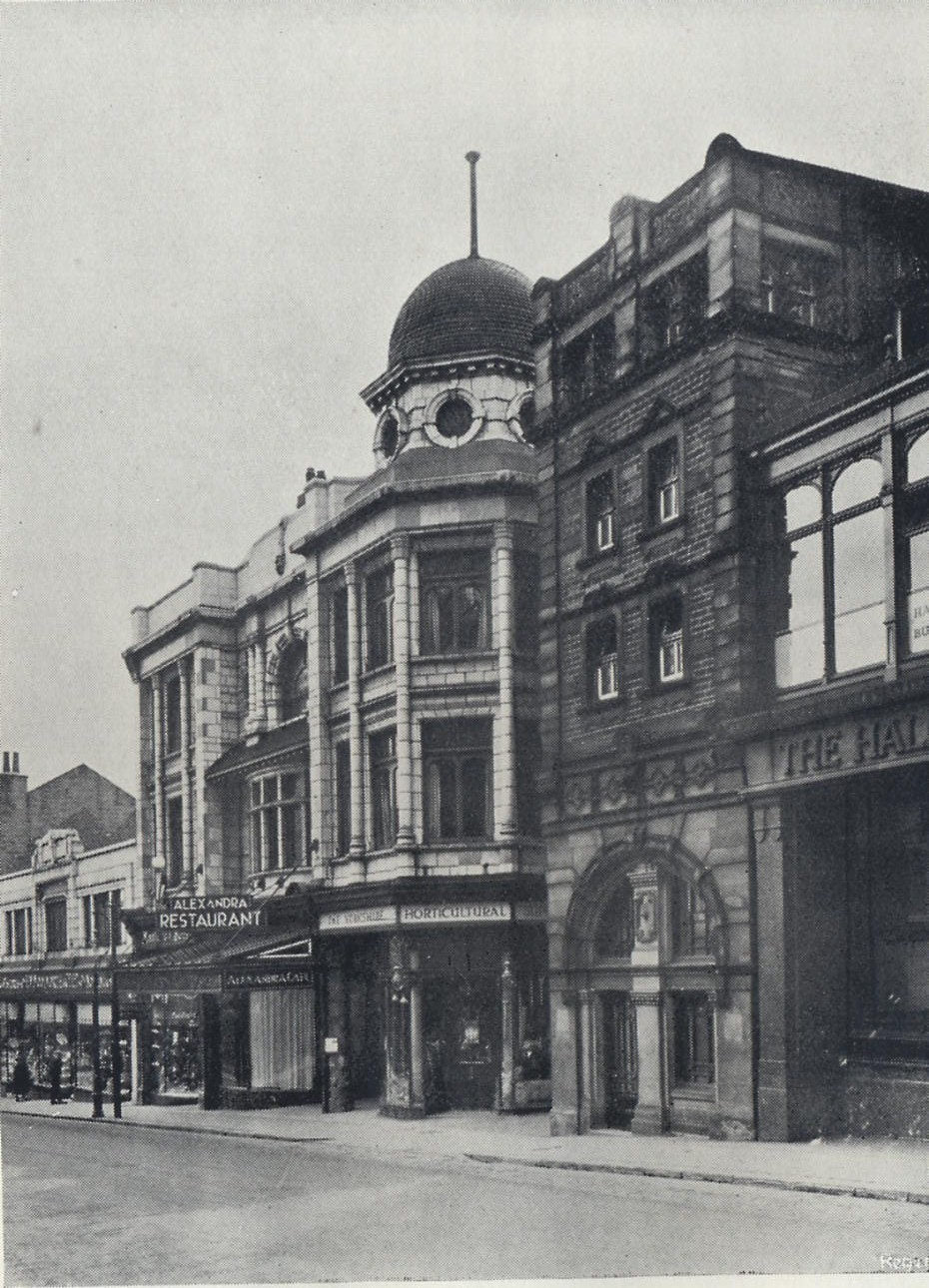 Aka Alexandra Theatre.
Public Hall – owned by the Alexandra Hall & Café Company – between Alexandra Street and King Edward Street, Halifax. It was designed by the Halifax-based Clement Williams & Sons, and built by Benjamin Whitehead Jackson and opened on 11th March 1931, with the Alexandra Café and restaurant.
The 650-seat hall was owned by the Halifax Building Society – and built on land owned by the society next to the former York Buildings – although it was operated by an independent company for many years, and was popularly known as The Alex.
When opened, it had the only domed cyclorama in Britain.
The theatre was well-equipped and the lighting was advanced for its time with a sophisticated colour system. The first production was the Halifax Thespians' Adam, the Creator by the Brothers Capek.
There were 3 lockup shops outside the building. The basement is carved out of solid rock and was used as a strong room to store the building society's title deeds and documents.
The hall was used for meetings, social gatherings and exhibitions, and was closed to the public in 1969, and is now a part of The Halifax complex
Thanks to Malcolm Bull for this information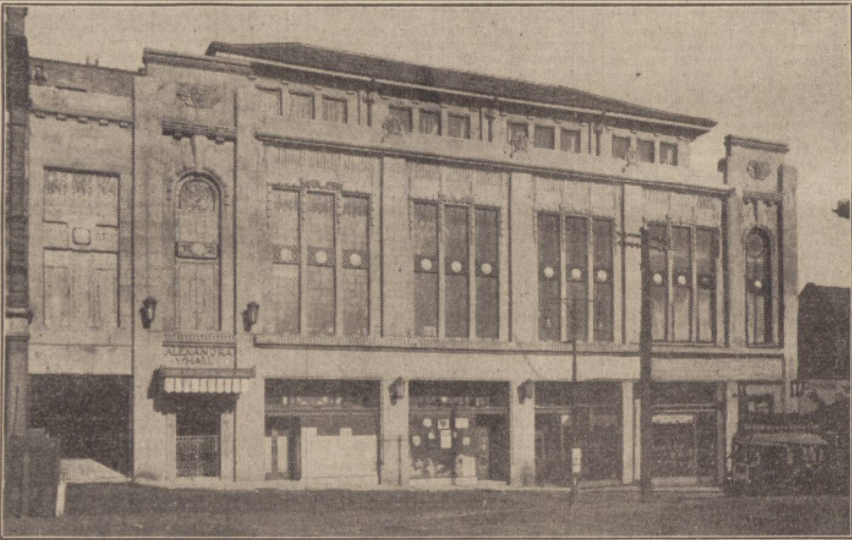 Alexandra Street entrance to the Alexandra Hall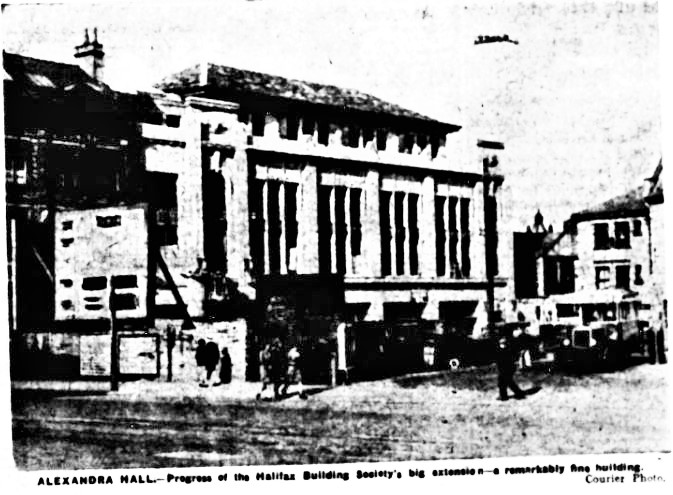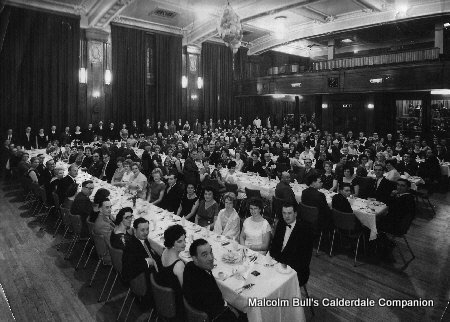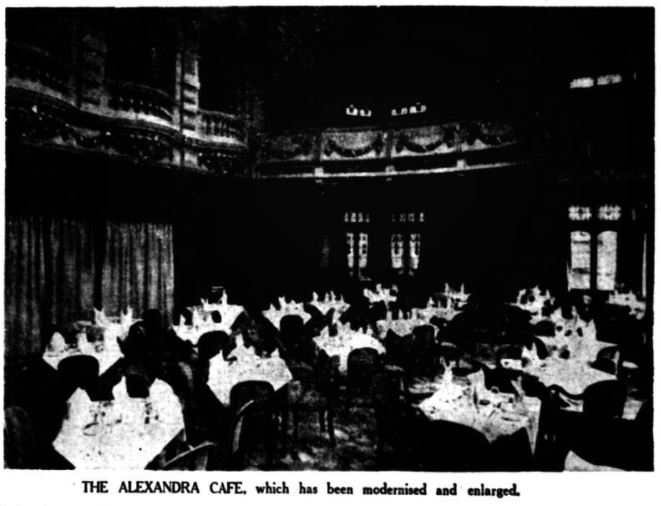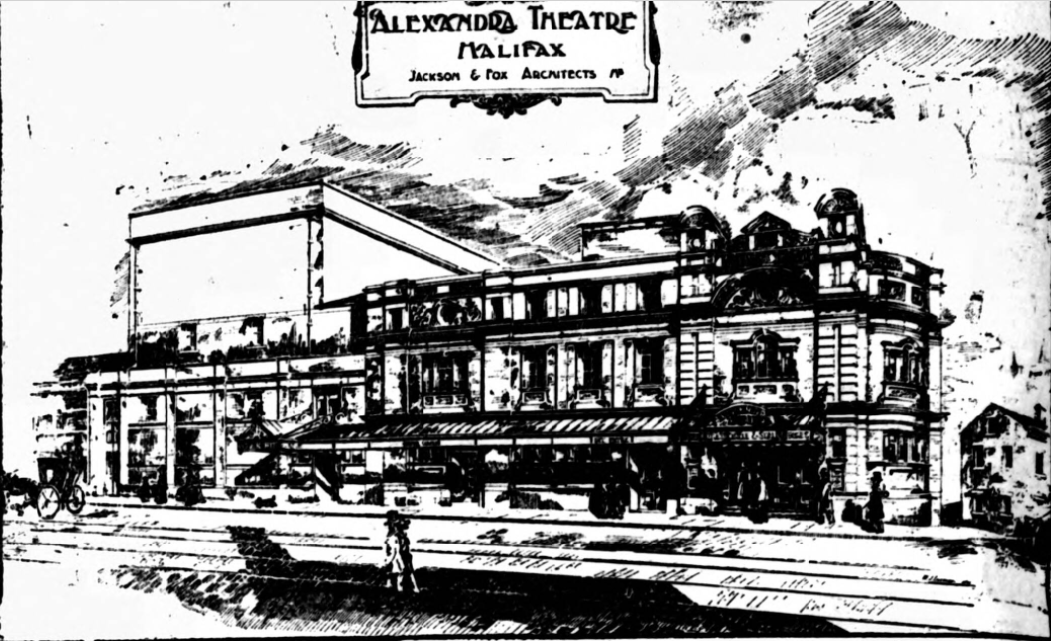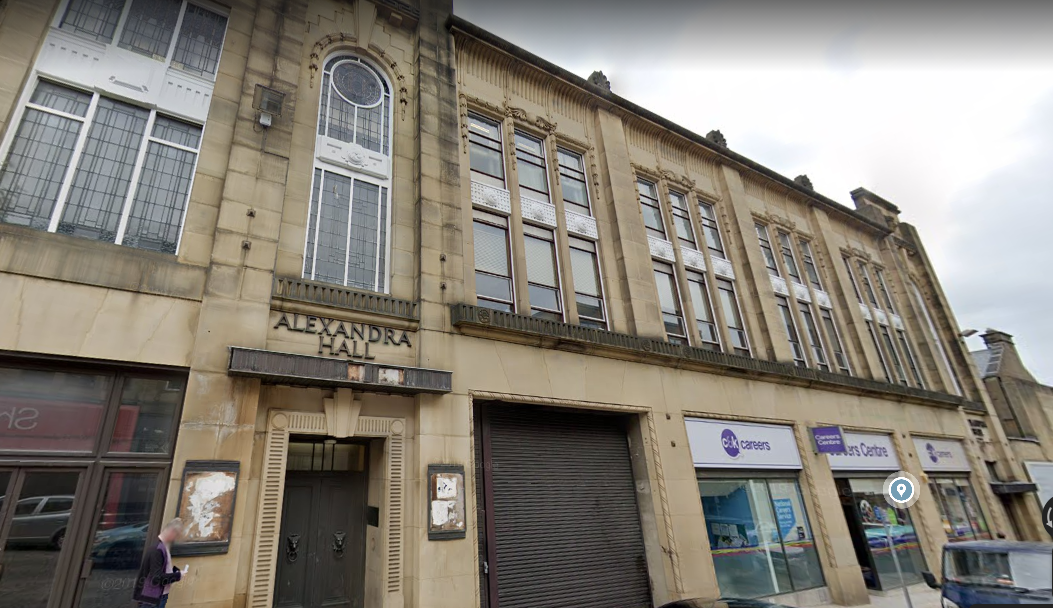 View King Edward Street
---
On This Day
17th 1846 Elihu Burritt lectured in Halifax on 'Ocean Penny Postage' scheme
17th 1963 Brookfoot Mill burned down with damage of £12,000
---
Courier's 'Trend of Things'
For many years the Halifax Evening Courier has included a photo at the top of a page, with the written article lower down the page. This was often so that the reader could attempt to recognise where or what the photo was of. The photo quality was often poor but still recognisable. It was a very popular feature that is resurrected on this page. 
See the answer further down this page
---
Mine's A Pint

Malt Shovel

Fact - demolished and rebuilt for road widening in 1824
2 Ann Street, Northgate. Built in 1629.
The landlord sold 2d tokens for admission to the pub's Music and Picture Gallery [1708].
The pub was demolished in 1824 and rebuilt further back when the road was widened.
The Inn still had the Music & Picture Gallery when Benjamin Milne was licensee [1850s].
The Halifax Courier [Saturday 16th July 1853] advertised  
Malt Shovel Inn, Ann Street, Halifax Sale by Auction on 18th July 1853.
Malt Shovel Inn between Ann Street and Malt Shovel Yard near the East side of Northgate, now in possession of Benjamin Milne.
One of the oldest established Inns in the Borough.
Information thanks to Malcolm Bull
---
Answer to our 'Trend of Things' photo

---
Today we have a real treat for you. An amazing historical read all about early Halifax
---
Wish You Were Here
Postcard From Halifax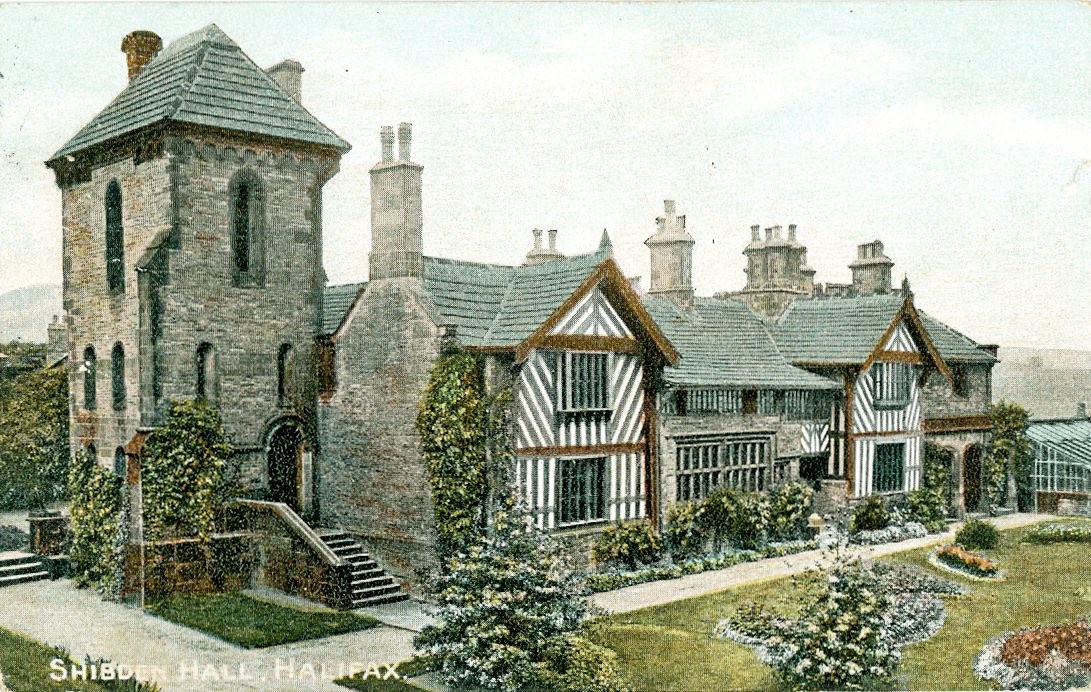 ---
If you have enjoyed your visit to this website, please spread the word by clicking the 'like' and 'share' buttons below. Thank you