Focus on Sunny Vale Pleasure Gardens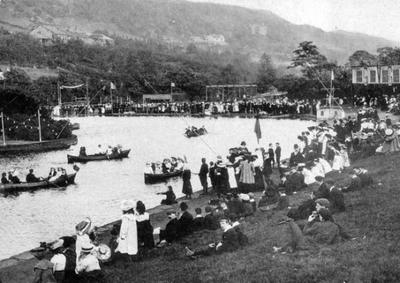 Popular boating lakes and 40-acre park in the Walterclough Valley at Hipperholme.
Also known as Sunny Bunces', the site was opened by Joseph Bunce on 1st May 1880.
The Pleasure Gardens became a great attraction. At one point, the gardens attracted about 100,000 people per year. Thousands of day-trippers came to the site by train to Hipperholme railway station – followed by a long walk.
The miniature railway engine – known as Baby Bunce – came from Halifax Zoo which closed in 1916.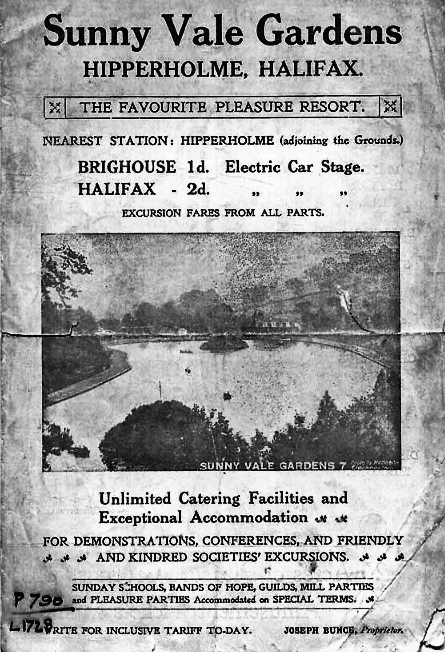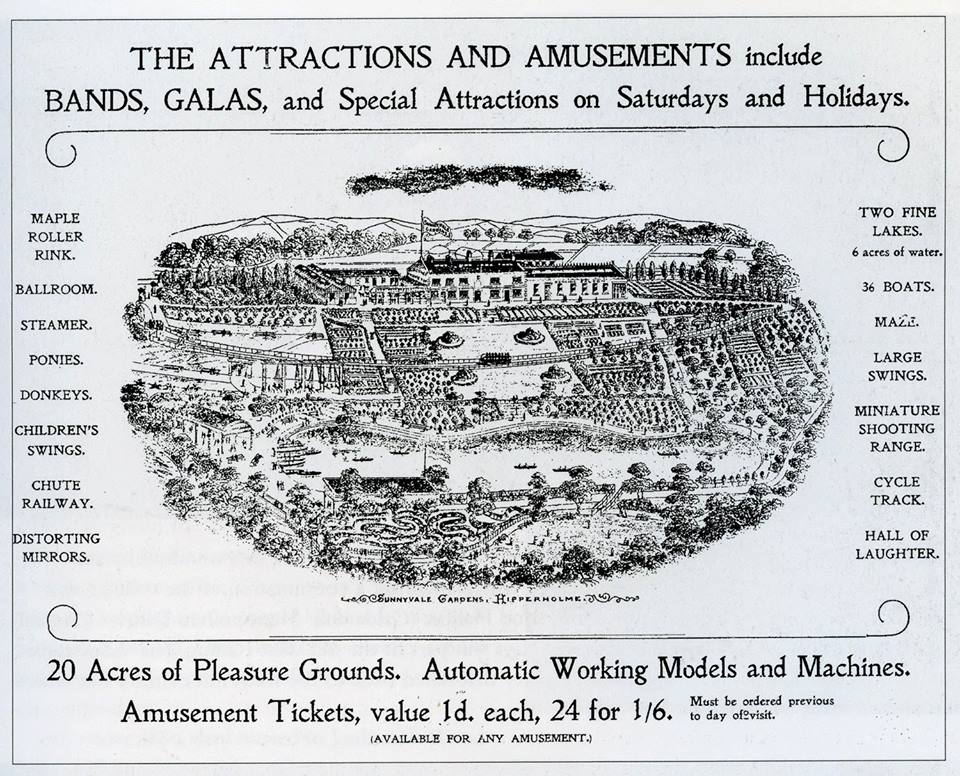 There were many facilities, including a dining room – see Ganson Mineral Water Company – a maze, music, shows, carnivals, swings, helter-skelter, skating, boating and dancing, and the Palace of Illusion which Bunce had bought from the Bradford Exhibition in 1???. Tickets for the amusements were sold at 1d each or 24 tickets for 1/6d. The dining room seated 1,000 people and would regularly serve meals to over 4,000 customers per day.
In 1912, the Bunces staged a re-enactment of the sinking of the Titanic.
A fireworks display marked the end of each season.
In 1945, the gardens were sold to Fred Thompson of Cleveleys (after an offer to Brighouse Council had been declined), and closed in 1949.
In 1958, Thompson sold the venture to Bert Myers. Myers changed the name to the Sunny Vale Country Club
In the 1960s / 70s, there was go-kart and stock-car racing.
The site fell into disrepair.
There were 2 lakes: the smaller, lower Victoria Lake and the larger, upper Alexandra Lake. One of the lakes has dried up and one remains
Information thanks to Malcolm Bull's website
Book by Chris Helme
View the Sunny Buncer's webpage
---
I'll Have A Pint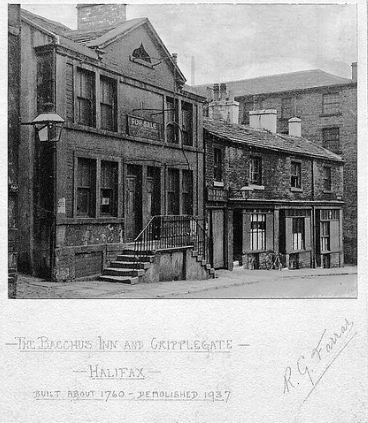 The Bacchus Tavern was down King Street, just slightly above where the Wool Merchant Hotel stands which is on the corner of Mulcture Hall Road. The area is now a carpark.
In 1871, the tavern also had 1 servant and 15 lodgers.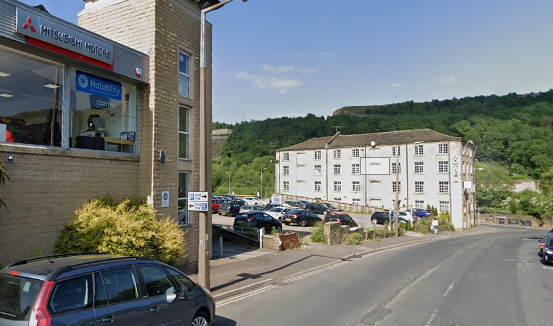 On 4th June 1928, the Bacchus Tavern, the King of Belgium, and the Waterhouse Arms were referred for closure and subsequently closed in 1928.
In 1935, the building was sold to Halifax Corporation for slum clearance for £100.
It was demolished in 1937. 
The inn sign consisted of an iron framework on which hung a barrel with a figure of  Bacchus astride it.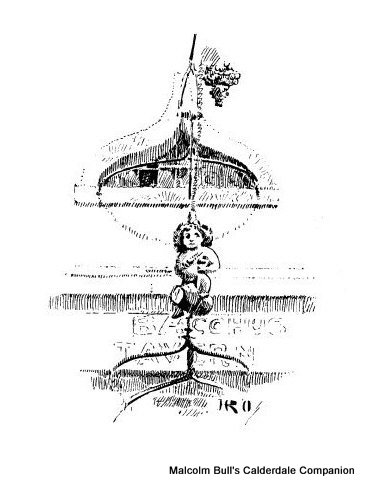 Read more about Bacchus Tavern 
---