Halifaxpeople-Blog25
Ogden Water- A popular walk
A reservoir was proposed in 1826 when mills on the Hebble Brook had to be closed because the water supply had dried up. However, local mill owners could not afford the estimated cost of £3,550.
This was the first reservoir for Halifax, built at a cost of £94,000 between 1854 and 1858, when Halifax Corporation became responsible for supplying the town with water – a consequence of William Ranger's report and the Halifax Act of 1853. The stone-laying ceremony took place on 11th August 1854. It was designed by J. F. Bateman. It covers 35 acres and has a capacity of 222 million gallons 500 men worked on the construction.
Local mills received about 1 million gallons from the reservoir during the working day. During dry spells, when the reservoir failed to supply this quantity, mill-owners demanded compensation of around £5,500. The dam is 72 ft high. The area became a popular local beauty spot and has been called Little Switzerland.
Thanks to Malcolm Bull's website
---
Diary of Events
24th November
25th 1863  The new maypole at Warley inaugurated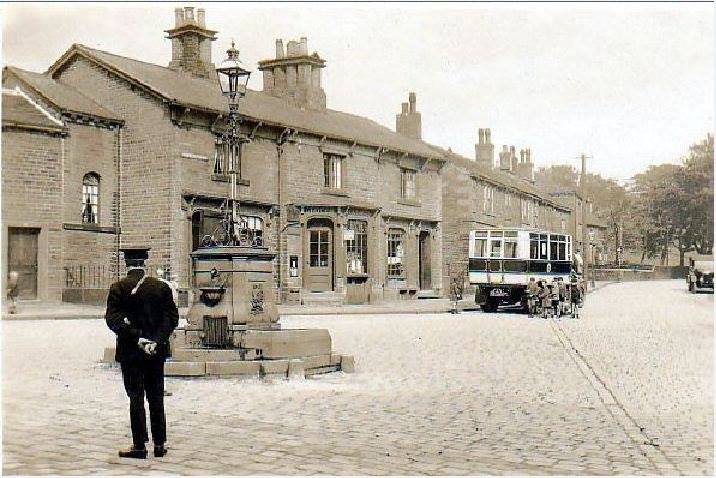 25th 1926  Corner stones laid of Halifax Abattoir, Woolshops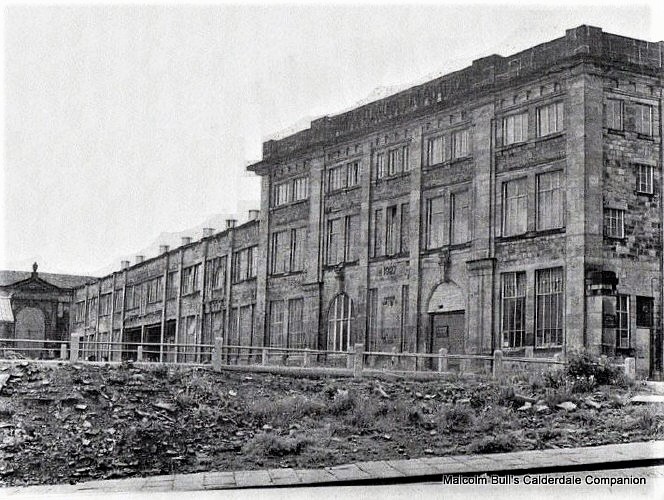 ---
Picture Quiz
The Halifax Evening Courier ran a column for many years called 'The Trend of Things' where they printed a local photograph which was often poor quality. See if you can recognise these places.
Where is This?

---

Where is This?

Name the House?

---

What road?
---
Yesterday's Answers
1. Where is this?
---
2. Name the road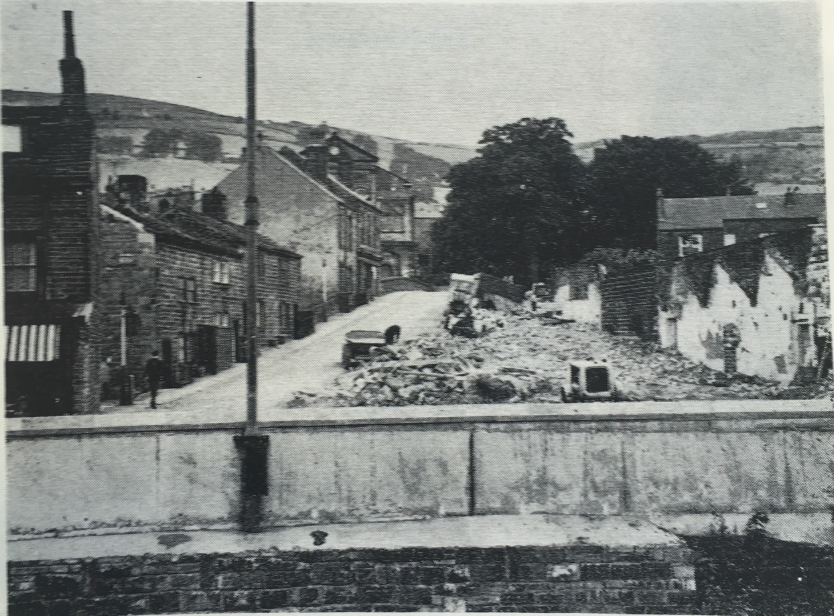 ---
3. What would you often smell here in the 1960's? Two answers

You would usually get the rancid smell from the bone factory of Beaumont Town and often combined with the sweet smell of chocolate from Mackintoshes sweets.
---
4. Where is this?

Bottom of Range Lane, Boothtown
---
I'll Have A Pint
Plummet Line at Bull Green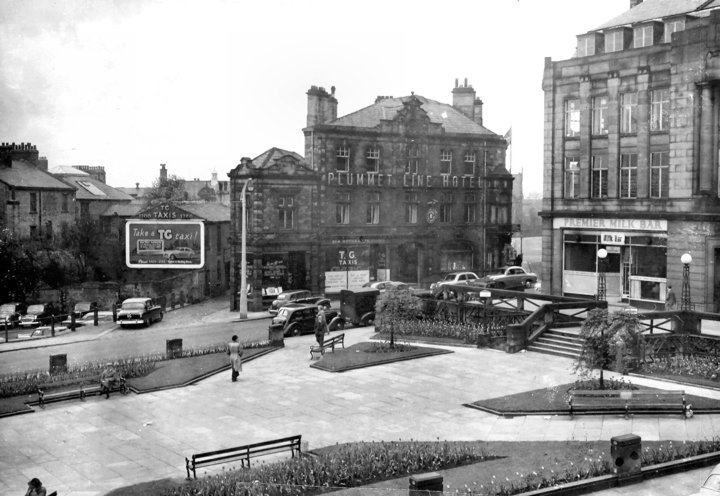 The original Plummet Line was built before the 1850's.
In 1897, Bull Close Lane was redeveloped and the pub was rebuilt by William Henry Dodgson Horsfall.
The old pub could not be demolished, because it is said that there 'must always be a Plummet Line on the site'. So there were 2 pubs for a time until the new one opened in 1898.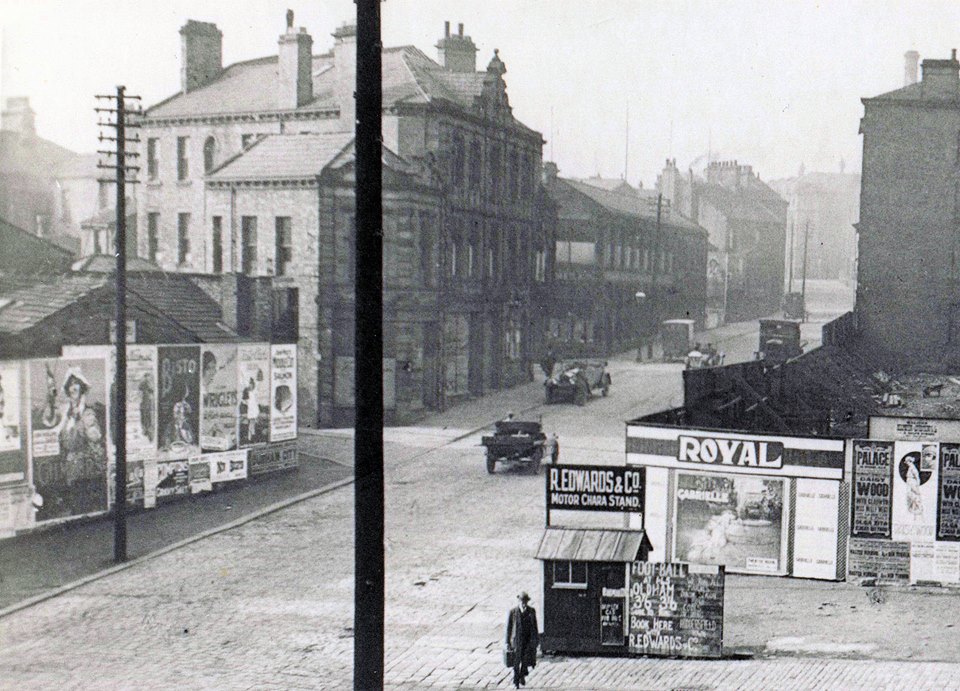 In the 1960s, a folk music club – known as the Grass Roots – met in an upper room at the pub. Mike Harding, the popular comedian/folk singer, frequently appeared at the club.
Malcolm Bulls Companion

Champion Jack Dupree had a residency there at The Plummet Line and there's a plaque outside to commemorate it....Also, Billy Connolly played there with folk singer Christie Moore who lived in Mixenden at the time.
Trevor Simpson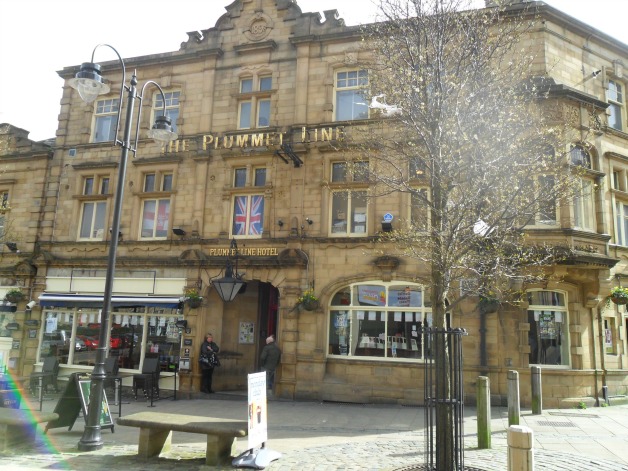 ---
Wish You Were Here
Postcard From Halifax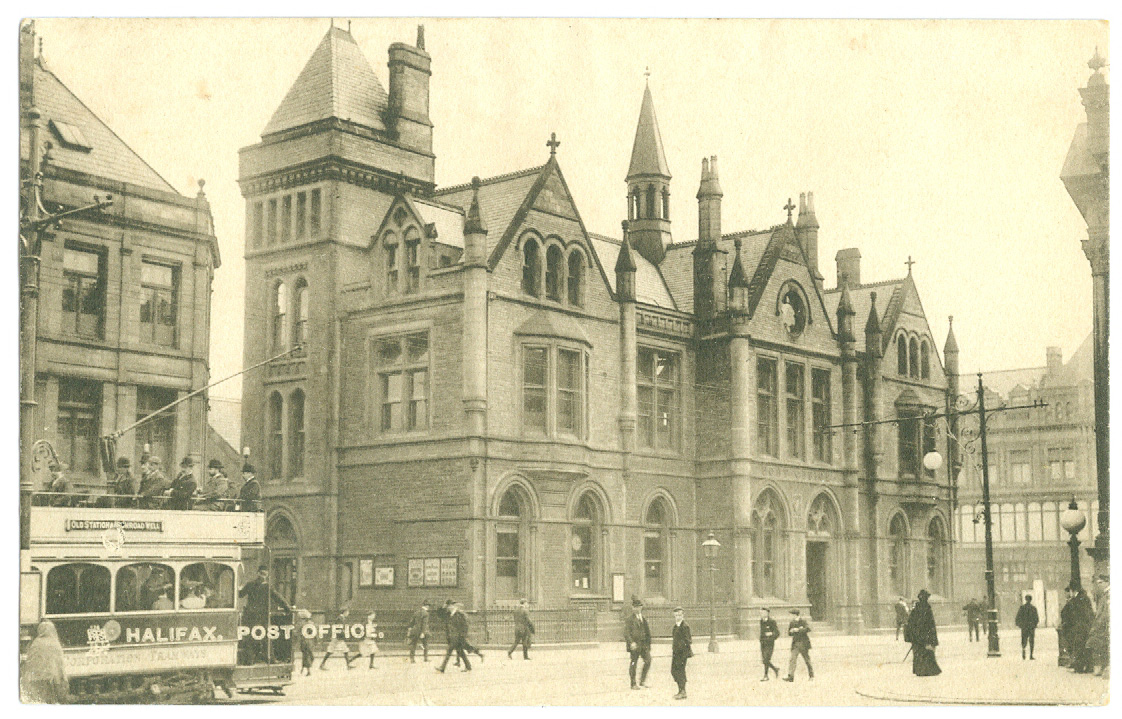 ---
If you have enjoyed your visit to this website, please spread the word by clicking the 'like' and 'share' buttons below. Thank you