Calling all Halifax historians
I have discovered an old Nov 15th,1924 Halifax Courier photograph (see below) and I am trying to place it.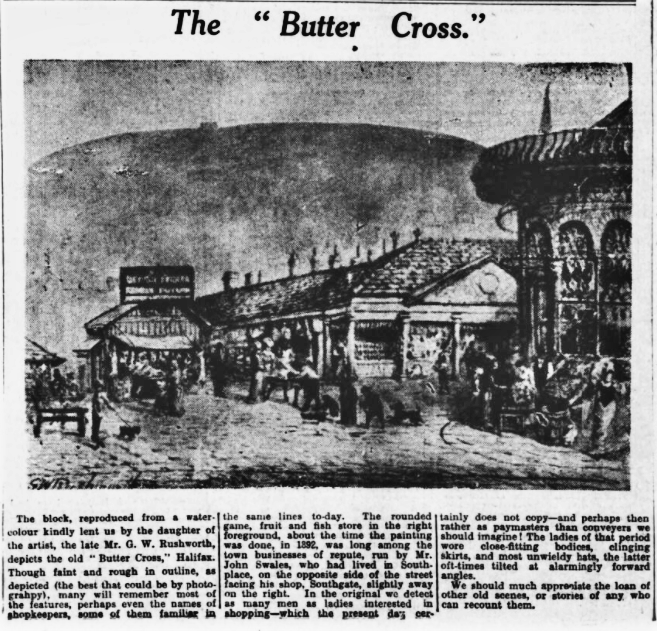 From the information given in the write up, I believe the artist must have been sat at the bottom of the Old Cock Yard and facing towards Beacon Hill. This would have been before the market was built.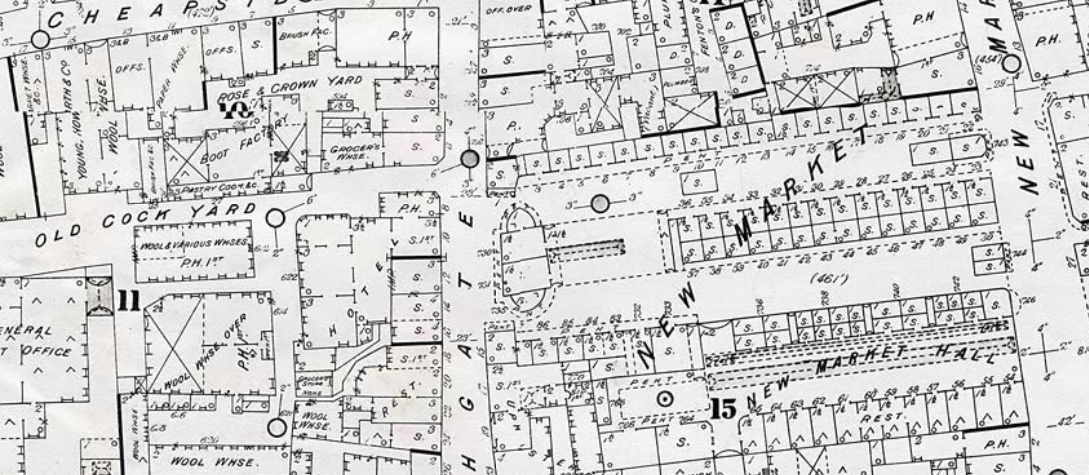 Halifax Borough Market didn't open until 1896. As you can see on this 1887 map, there is an oval building which may be the one with the high, over-hanging rail on the right of the drawing, described as a rounded game, fish and fruit store. There is also a rectangular building on the left side of the main building which could be the one seen on the map. But, I could be totally wrong.
Can anyone confirm any of this?
Also, has anyone heard of South Place which is referred to?
According to Steve Gee,  South Place is where T W Hanson (of Story of Old Halifax) family had their furniture store. It was at the bottom of what is now King Edward Street and the site of the bottom of Arcade Royale.
Was the large, single storey building the old market?
---
Now and Then
Sportsman on Keighley Road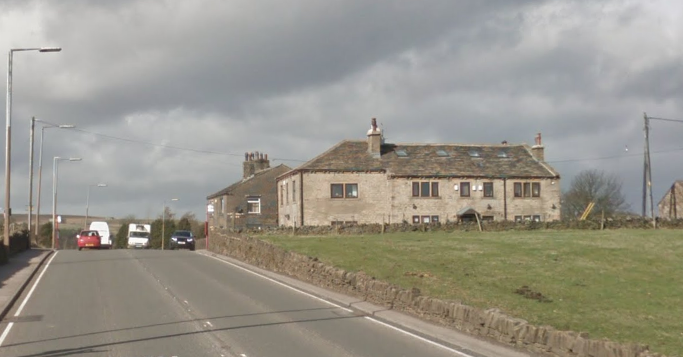 The biggest change is that we don't get snow like that anymore. Apart from that, the Sportsman no longer exists as a pub and is now housing
---
If you have enjoyed your visit to this website, please spread the word by clicking the 'like' and 'share' buttons below. Thank you