We are always trying to improve this website and this is our new attempt to connect with you, the viewer. We are going to do an experiment. We are going to put a daily page up and we want you to tell us what you would like to see on this page (or on any of our other pages). We have already put together a few ideas to consider, but you will have the final say. Basically, this is your page to design, improve and trial.

On This Day
On May 4th  1934  Serious fire at Halifax Palace Theatre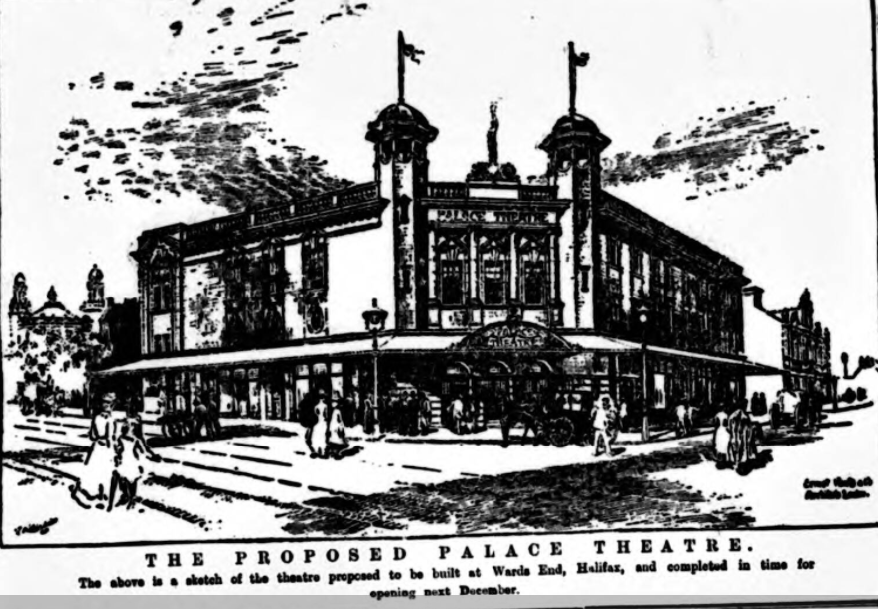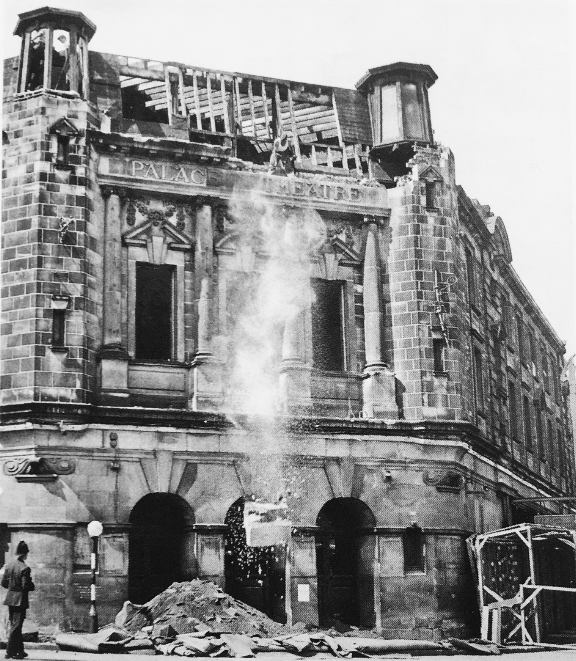 The Palace Theatre stood on the corner of Ward's End. It was a music hall as well as a variety theatre and was also known as the 'Palace' and the 'Hippodrome' but was also known as the sweetest theatre in the north due to the fact that when it was built in the cold winter of 1902/3, they added sugar to the mortar to stop it from freezing.
The theatre was repaired after the fire but it did eventually close on the 30th May 1959 and demolished in 1960 to be replaced by shops and offices, a poor substitute.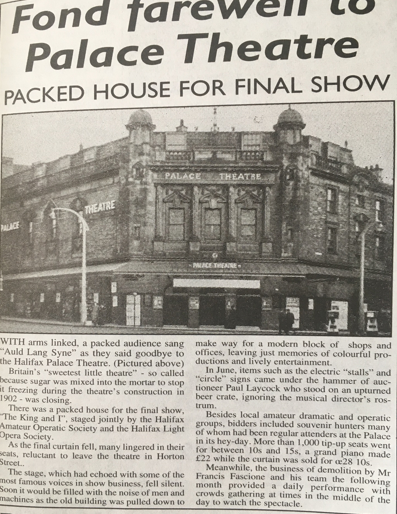 ---
During lockdown, many of you will probably had time for a good old spring clean, throwing out any clutter, but don't throw it yet. We are always looking for old newspapers, books leaflets or anything that has news of our area in the past. So, please consider this website before you throw anything.
Thank you
---
Exciting times ahead for football at Brighouse Sports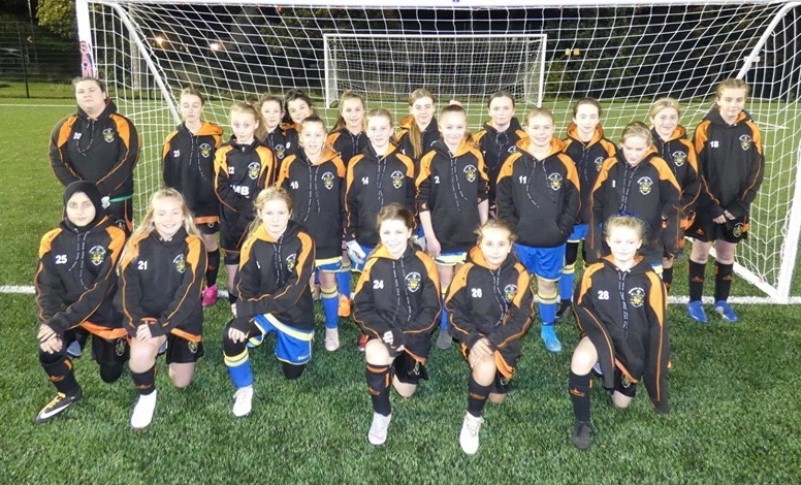 Brighouse Sports AFC are looking to grow the playing opportunities at the Club with the introduction of some new teams for the 2020/21 season.

The Clubs development plan sees us committed to grow both the male and female side of the game at the club, with plans also in place to support and develop coaches to help players along their playing pathway. 
A provisional date has been set as Sunday 28th June 2020 for an open coaching session for new players to attend.
10:00-11:00
U7's & U8's Boys and Girls
11:30-12:30
U13's & U14's Girls 
TO REGISTER AN INTEREST IN THE OPEN SESSIONS PLEASE TAKE A MOMENT TO CLICK HERE AND COMPLETE THE INTEREST FORM. 
---
There will always be opportunities to advertise for very reasonable fees.