Halifaxpeople-News

Halifaxpeople-News will keep us all up to date with what is happening in the world of www.halifaxpeople.com
Local news on the internet can also be found by clicking here.

---
Coming shortly
The following pages are being built in an ongoing magazine style for each subject. If you would like to place an advert, write an article or add information on any of these pages then please contact info@halifaxpeople.com 
Halifax Weddings
Halifax Home and Gardens
Halifax Dining Out
Halifax in Spring
Halifax in Summer
Halifax in Autumn
Halifax in Winter

Halifax Sports and Pastimes
Halifax Countryside
Halifax Pubs
Halifax Trades Promotions

---
Halifax TV
I would love to start a weekly halifaxpeople.com TV podcast.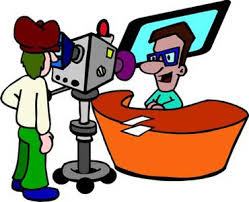 This is something that could be beneficial to the whole town and could include such things as:-
Weekly features on people(interviews) and places
Sport results
Weekly news updates
What's On (events and reports)
Competitions and games
Local talents
Advertising
This would all need several volunteers and contributions and could be ideal for students wanting to build a portfolio.
What/who is needed?
Every one of you could add your own contributions but we also need sales reps, and competition sponsors.
Although this would start as a short podcast maybe on Youtube. Who knows how big this might grow.
Anyone interested in any way then please contact me at info@halifaxpeople.com
Thanks

---
Time on your hands?
Managing this website is a very satisfying hobby and the site has an endless potential. Due to me having less time available than I had previously, I am looking for someone (maybe more than one) with their own ideas and with spare time to help with the running of the website. Although this would be a hobby, there is also the potential of making it into a well paid self employed business.
Existing and possible avenues for consideration include:-
Selling promotion packages throughout all Halifax areas (this could easily be a full time wage for the right person)
Improving each areas' information network eg doctors, church, other amenities information
Improving the 'Whats On' pages and keeping them up to date
Improving the old photos sections
Introducing competitions (sponsors - promotions?)-many options to consider
Exploring a 'For sale / Wanted' page
Improving the shop and promotions and bargains pages
Advertising ideas (lots and lots of thoughts here)
Exploring better public participation pages and business participation pages
Many more feature pages on all Halifax subjects
Many, many more options to consider
If you are interested in joining me with either business intentions or as a hobby interest, then please contact me by email at info@halifaxpeople.com

---
Do you have something to add?
You can add anything at all to this page here!