Halifaxpeople Weekly 9-11-2020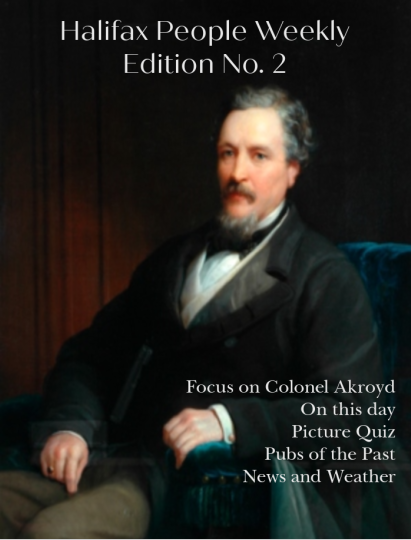 Monday 9th November 2020

HALIFAX WEATHER
Colonel Edward Akroyd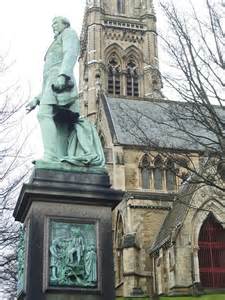 Lieutenant Colonel Edward Akroyd (1810–1887), English manufacturer, was born into a textile manufacturing family in 1810, and when he died in 1887, he still owned the family firm. He inherited "James Akroyd & Sons Ltd." from his father in 1847, and he became the owner of one of the country's largest worsted manufacturers.
He established mills at Haley Hill in Halifax and then at Copley, two miles or so to the south. He proved to be a very successful businessman, and his firm made him very prosperous. At Haley Hill, not far from his mills, he extended a large mansion, Bankfield, and then went to live there.
Wikipedia
---
On this day
9th November 
In 1769, Mr Deighton, exciseman, was shot by coiners at Halifax

In 1918, 

Ald. G.H. Smith (later Sir George Fisher Smith), the Rt. Hon J.H.Whitley M.P and Mr James Parker M.P. made Freeman of Halifax

In 1934, Mrs M Lightowler OBE JP was elected first woman mayor of Halifax
12th November
In 1859, was the Rastrick outrage

In 1863, the Halifax school of Arts exhibition
13th November
In 1848, Halifax Borough police were first on duty

In 1897, Elland Bridge was reopened after widening
14th November
In 1854, suffocation of a man at Hartley's drying house, Shaw Hill

In 1854, Boiler explosion and 4 persons killed at Balmforth's mill, Elland
15th November
In 1839, Sowerby Bridge Exhibition closed

In 1863, United Methodist Free Church School opened in Hove Edge
---

Local events will be promoted on these 'Weekly' pages. Please let us know of any events near you.
For business promotions we do require a small advertising fee of £5 which can be paid on our advertising page. Charity events are free
---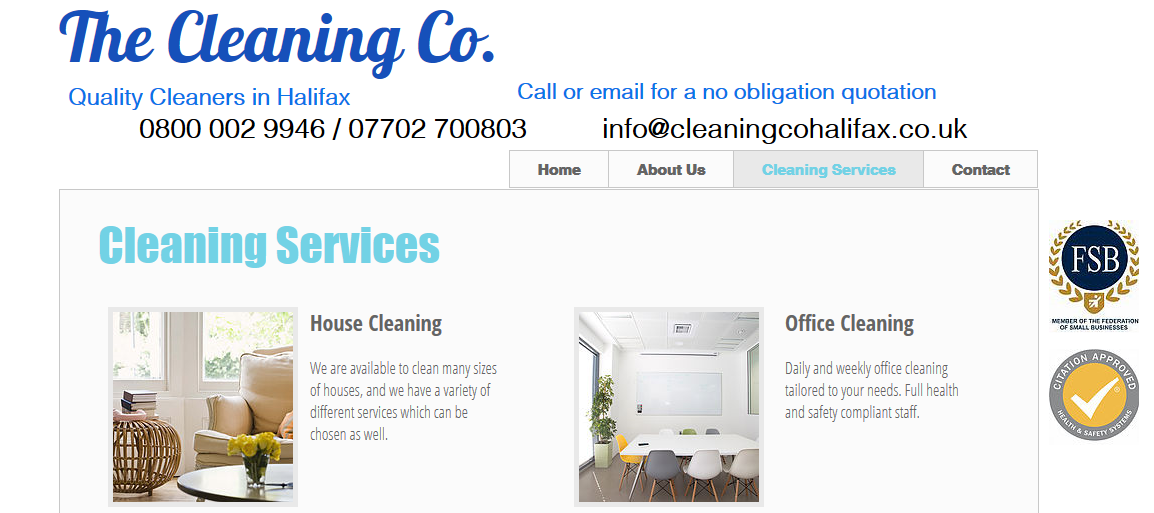 Picture Quiz
Where are these places?
Last weeks answers:-
Pic 1 was Old Cock Yard, next to Wilkinsons
Pic 2 was Popples Almshouses off School Lane, Holmfield
Pic 3 was Hall End on Commercial Street
Pic 4 was Shakespeare Inn when it was situated 
---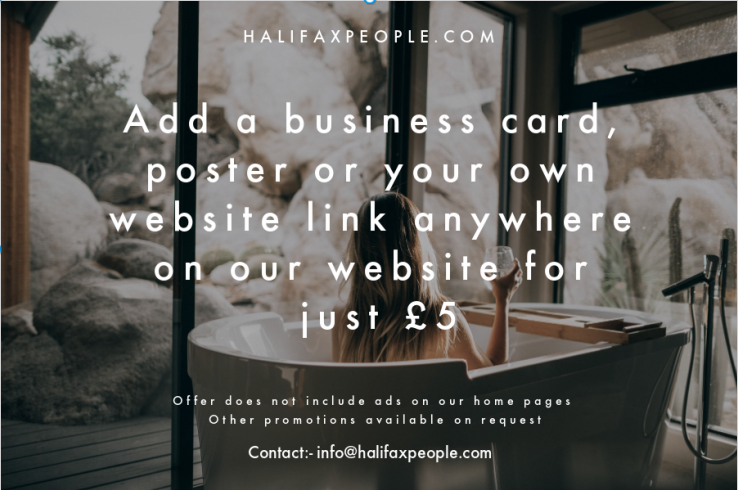 Pubs of the Past
This weeks pubs were all close to All Souls Church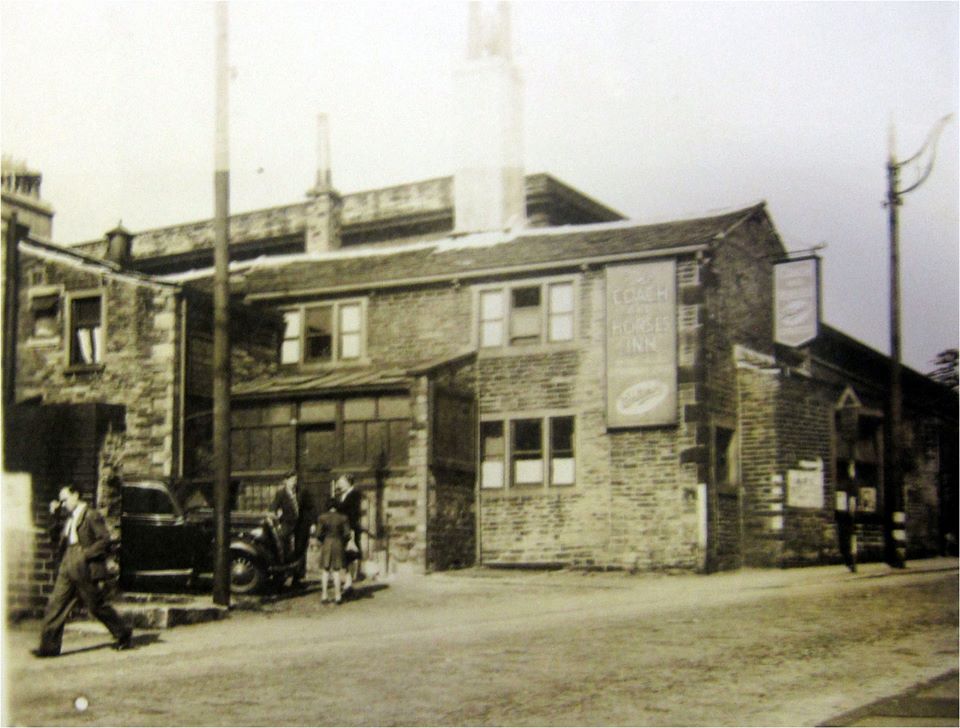 Coach and Horses, 83 Haley Hill

It is known to have stood here in 1866 and was demolished in 2008. It was a Whitaker's run pub before being bought by Whitbread in 1968. There is now a Lidl supermarket outlet in it's place.
Victoria and Albert, 24 and 26  Victoria Street North/Albert Street/Haley Hill.

Known to have been open in 1881 and closed in 1931. 

Friendly, 2 New Town, Haley Hill

Opened in 1848 and demolished in 1930 for road widening but Whitaker's rebuilt it. It closed in 2009.
---
Competition
This week I shall be giving away a copy of the book
'The Story of OLD HALIFAX' by T.W.Hanson
Every time you do one of the following you will be entered into the draw:-
like and share the 'Halifaxpeople Weekly' page at the bottom of the page

donate old couriers or your own collection of info/photos/books

send a current scenic village photo for the top of our page

send us your own Halifax article(s)/Blog

provide a competition prize

any other contributions
You can send to our Facebook page or email to info@halifaxpeople.com
View the Halifaxpeople.com Calendar where you can view pages as they are being built.
Why do we show previews of pages?
Every week has a feature focus which might be the preference for any potential advertisers eg. if there is a focus on Hipperholme next month, that week might be ideal for a Hipperholme based business advert to appear. This might also be a reader's specialist subject for them to enter an article. The finished 'Weekly' pages are then promoted on social media sites on the relevant day.
---
Contact:-  info@halifaxpeople.com
---
| | |
| --- | --- |
| If you enjoyed this page please 'LIKE' and 'SHARE' at the bottom of the page | |
---