Horton-Street Wards-End Blackledge
Horton-Street Wards-End Blackledge
For this page, we have built the walkthrough from Barum top down Fountain Street and Ward's End to the bottom of Horton Street and then included Blackledge between the Imperial Crown and the Square Theatre.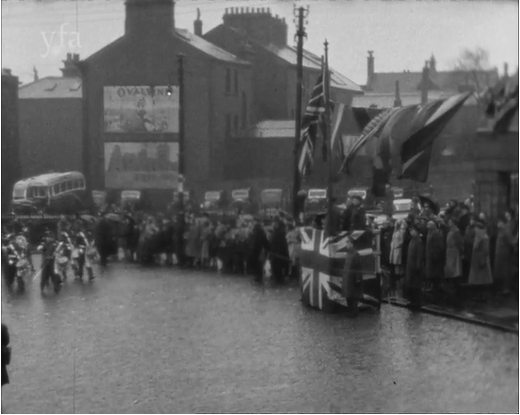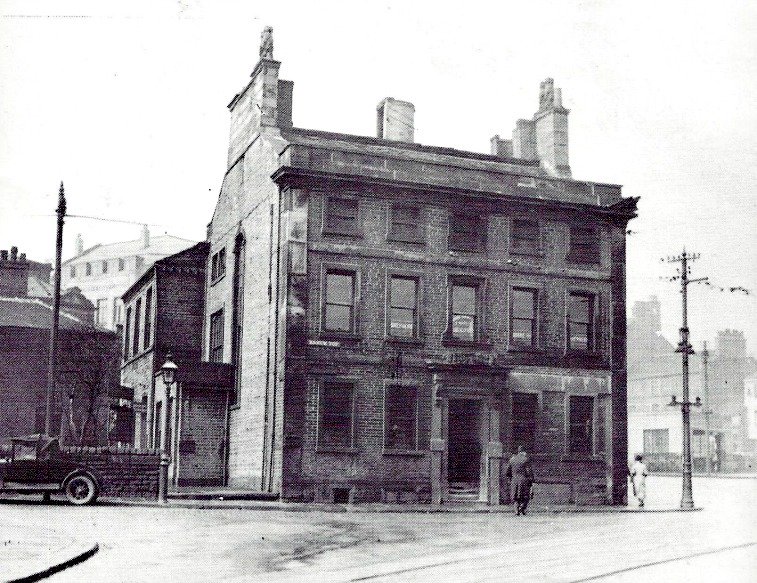 Although there was no historic evidence of a fountain at this point of town, the area of Wards End was once ta large open space. This was long before Prescott Fountain existed. A house in Wards End had ten or twelve troughs in the wall and would have been very suitable for a drinking fountain. Here was also a small reservoir which was supplied by an under ground stream all the way from Well Head which also supplied water to another small reservoir above the Old Cock Yard.
A stone square trough was then built near the centre of the open space and the road changed it's name from Doctor Lane to Fountain Street. This would also be the reason for the name of the 'Stone Trough Brewery'. This trough was replaced by an eight sided trough and eventually replaced again on September 12th 1884 by Prescott Fountain.
Fountain Street was once the starting point for all tram services travelling to King Cross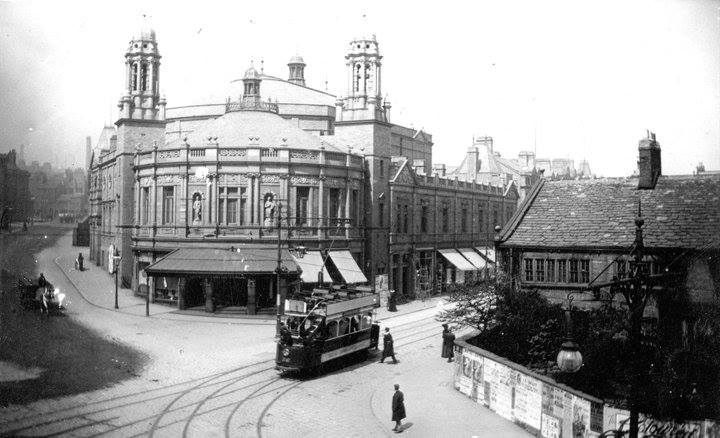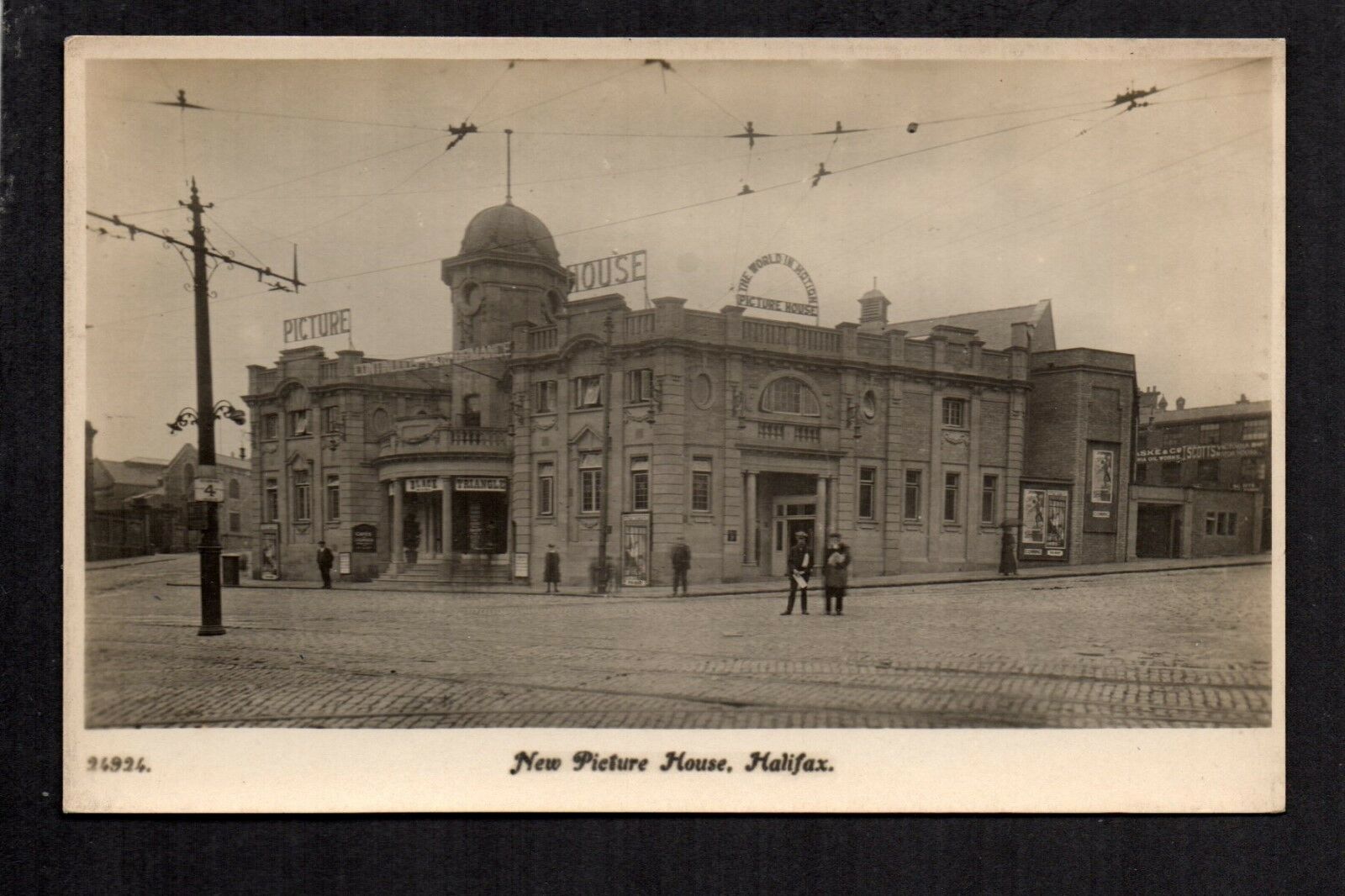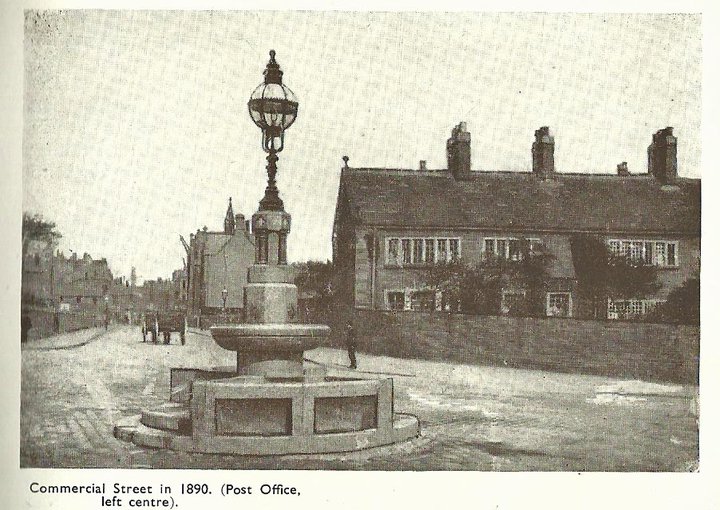 Prescott Fountain was erected here at Ward's End, at the junction of 5 roads, in 1884 and stayed here for 14 years before being moved (to make room for tramlines) to a space outside 'The Feathers' in King Cross. The basin is made from granite from the quarries of Messrs Freeman at Falmouth and weighs 15 tons. The fountain was given by Mrs Leigh, in memory of her mother, and it bears the inscription:-
In Memory of
Mrs Prescott,
of Summerville,
In this town. March 17th 1883.
Erected by her daughter.
It was the second fountain she had presented to the town. The other standing at the bottom of Horton Street, opposite the (Imperial) Crown Hotel.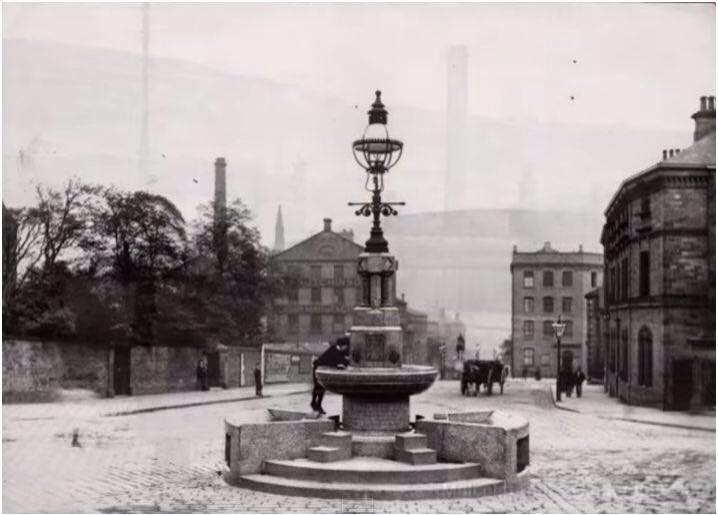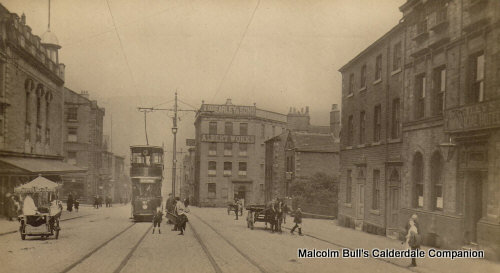 Looking down Horton Street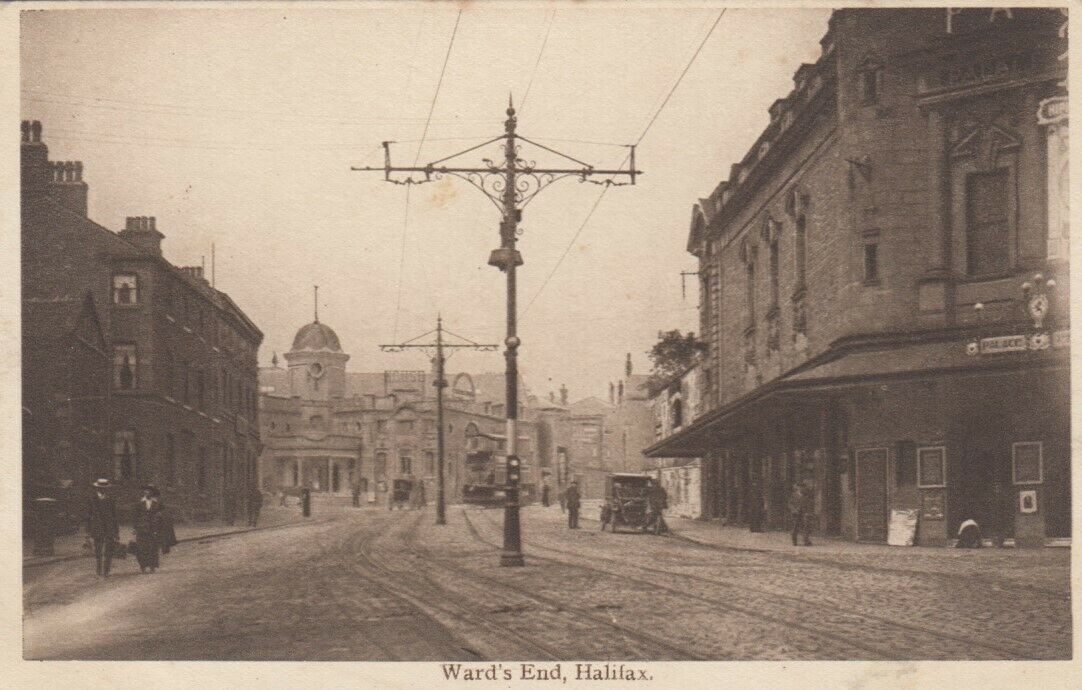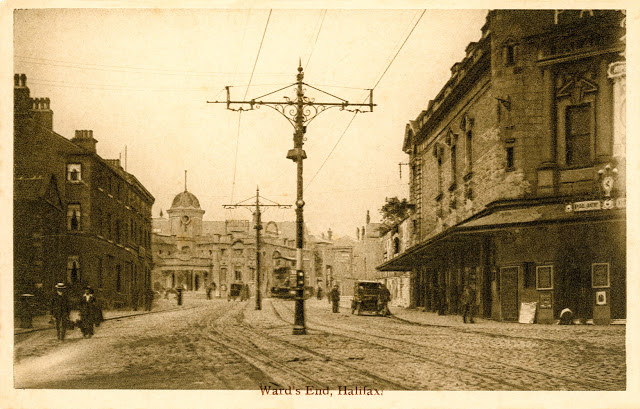 Looking up Horton Street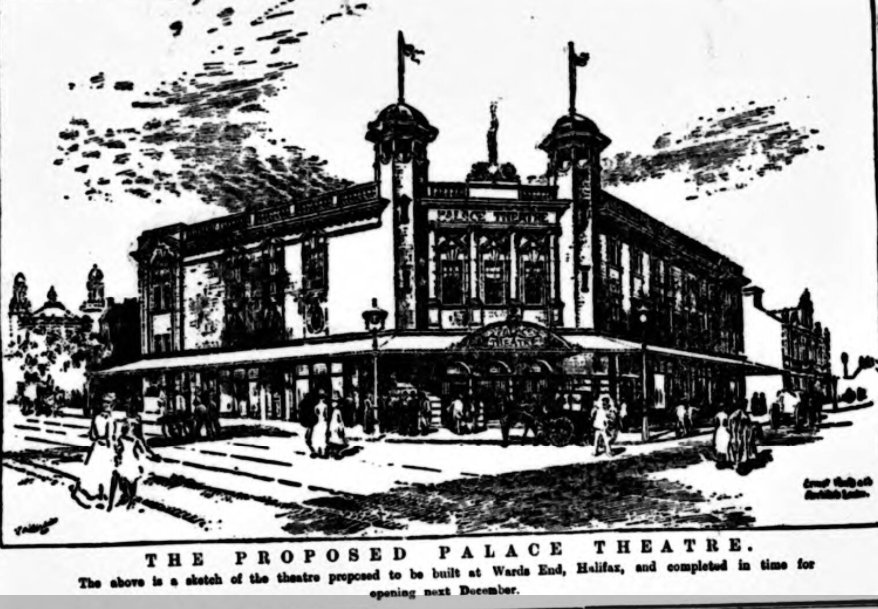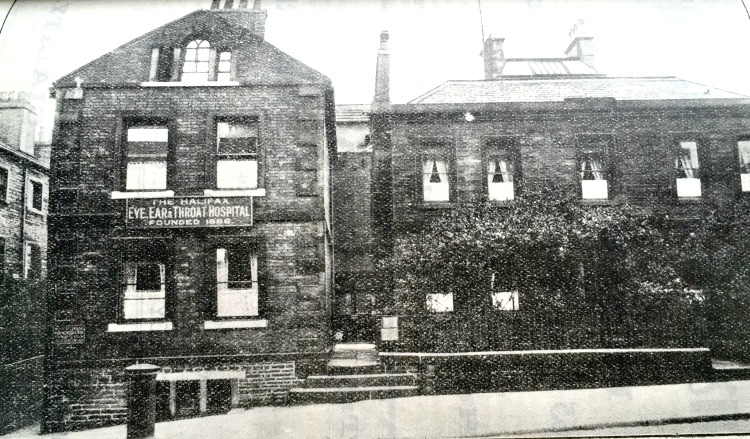 Prince Albert statue at Wards End with Southgate in the background. The statue now stands at the bottom of Heath Road, opposite the old Tram station on Huddersfield Road.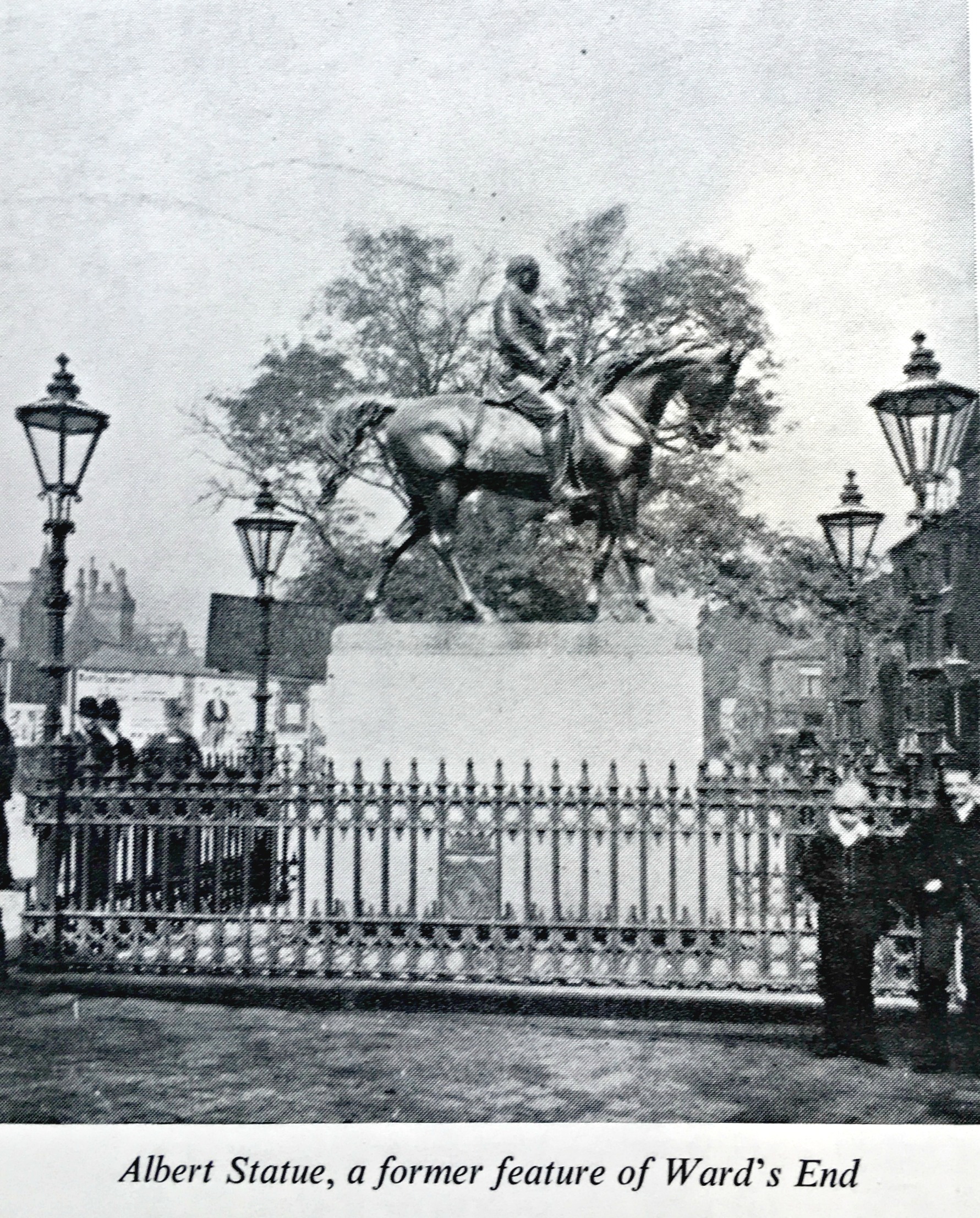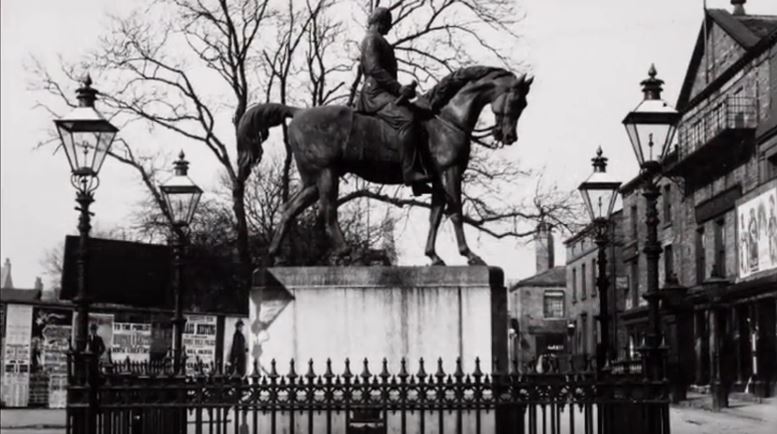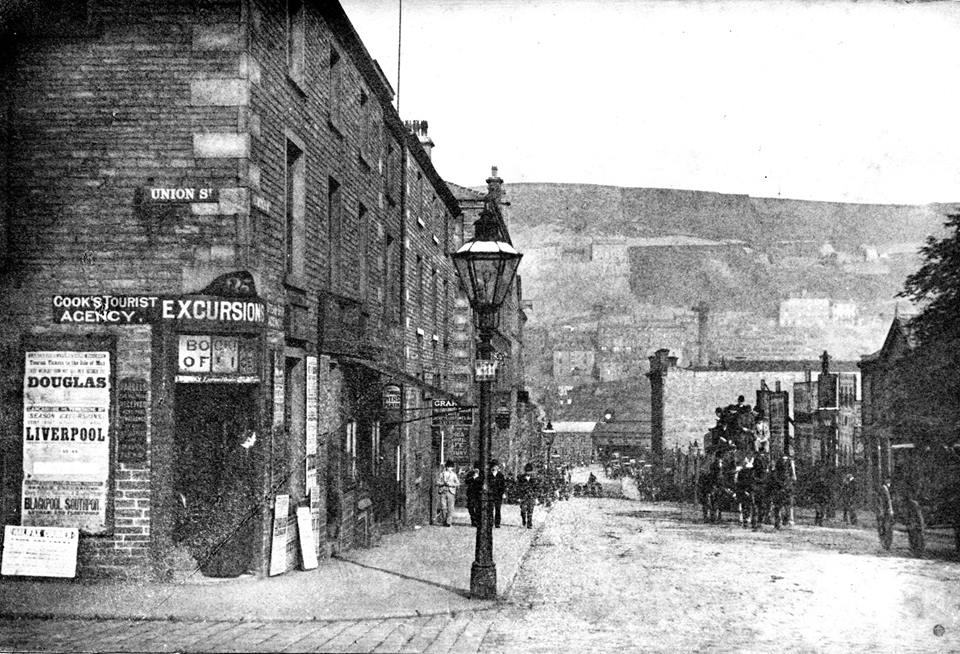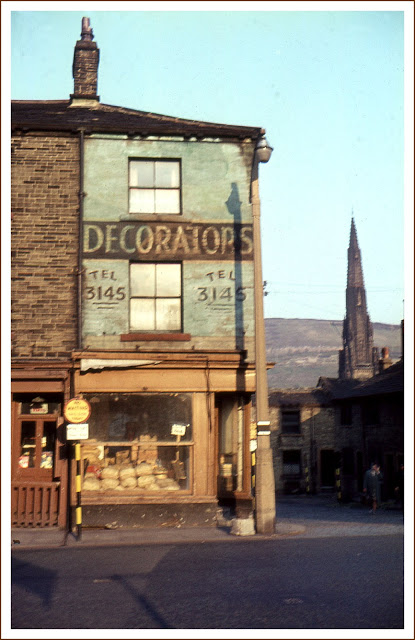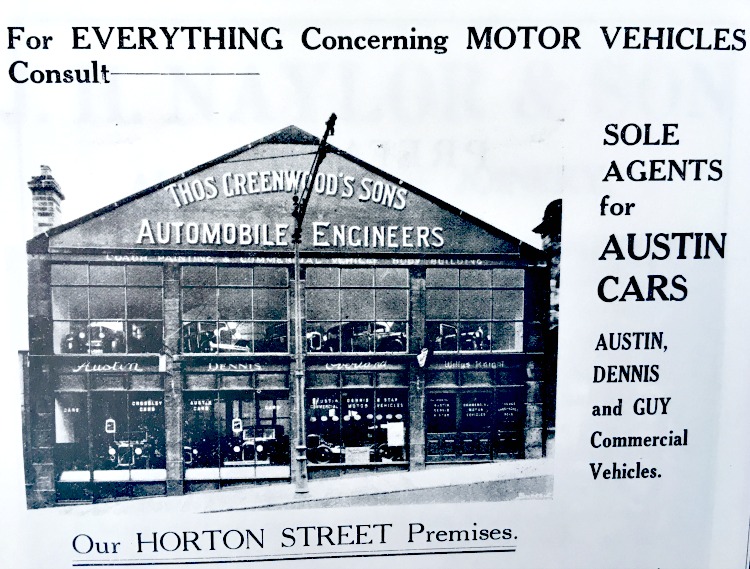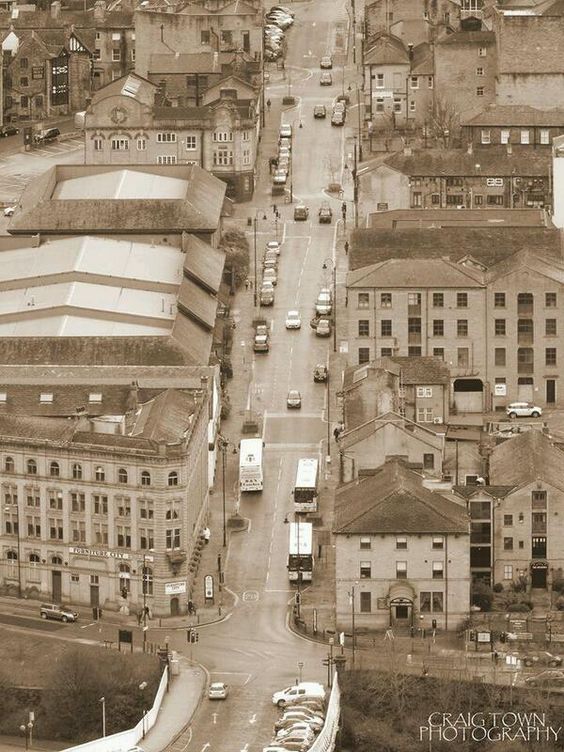 Read about "A disaster at India Buildings"
---
---
Have A Great Story About This Topic?
Do you have a great story about this? Share it!