Southowram Blog Page10

Southowram Blog Page10 includes West Lane, Hall Ings, Park Nook and areas.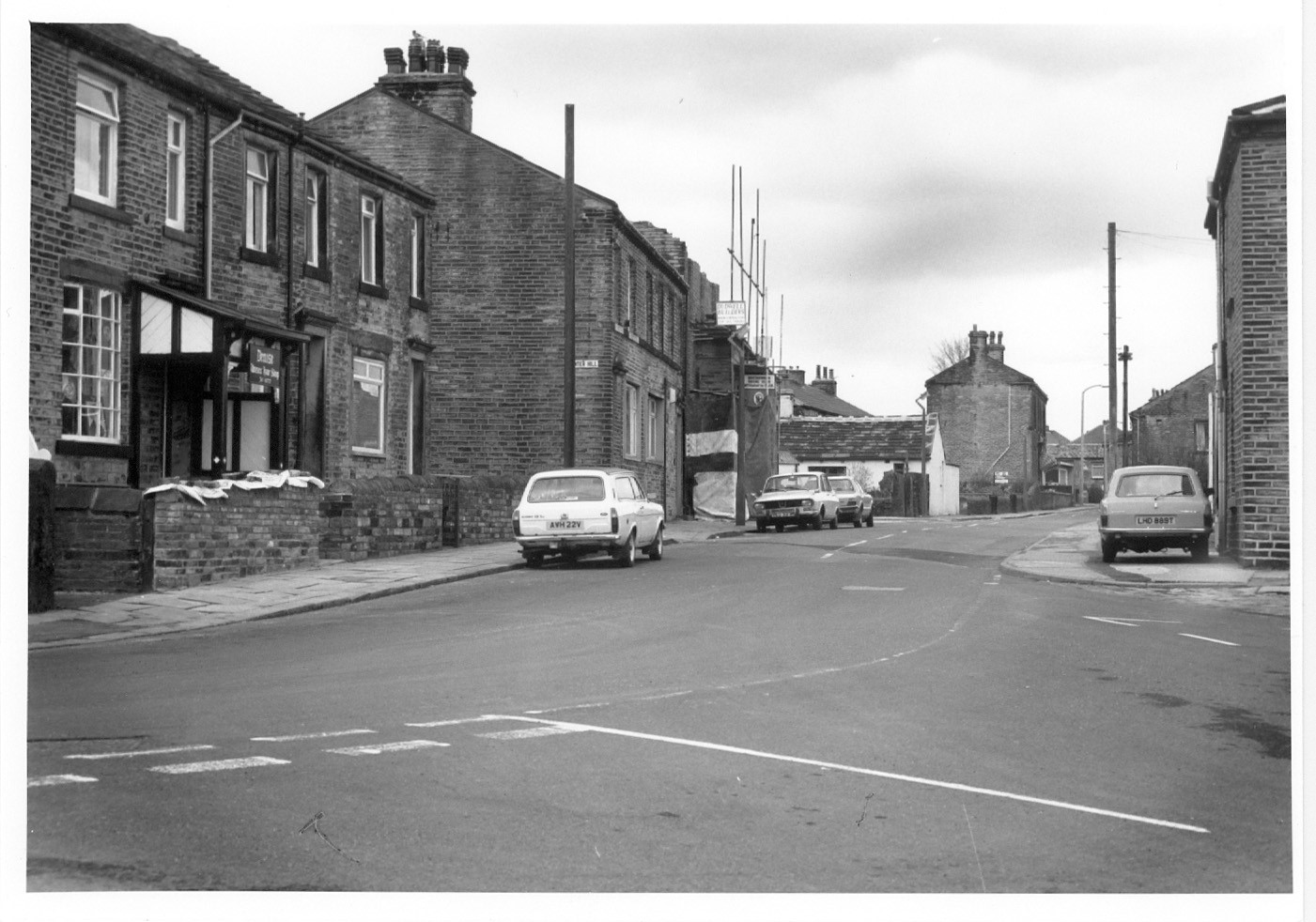 So as we leave this scene of Towngate we will be moving left of this picture towards Siddal down West Lane. West Lane started with the block of terraced houses seen on the left.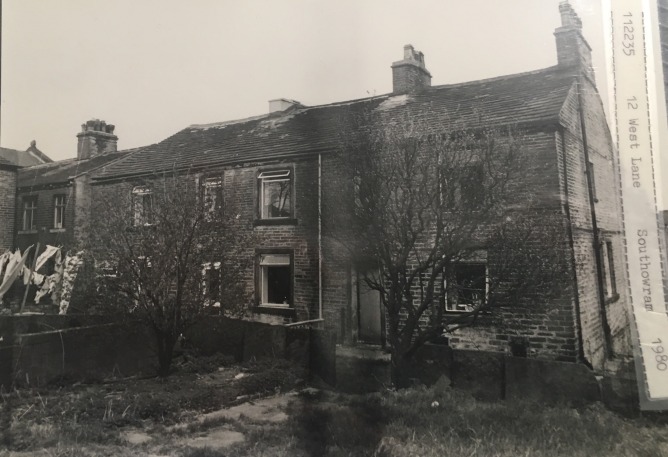 These are the backs of the same block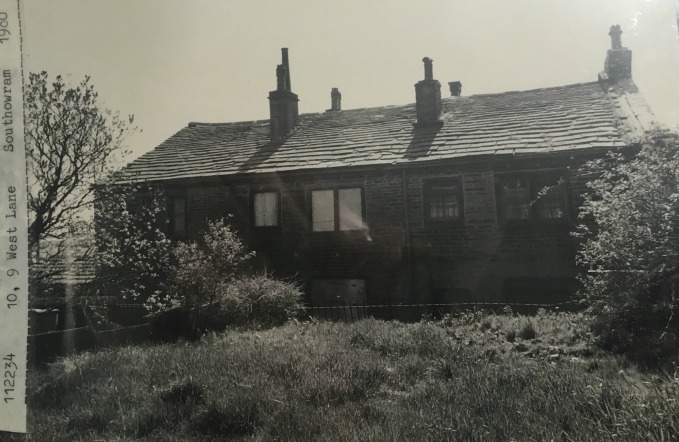 Another view from further back but of the same terraced houses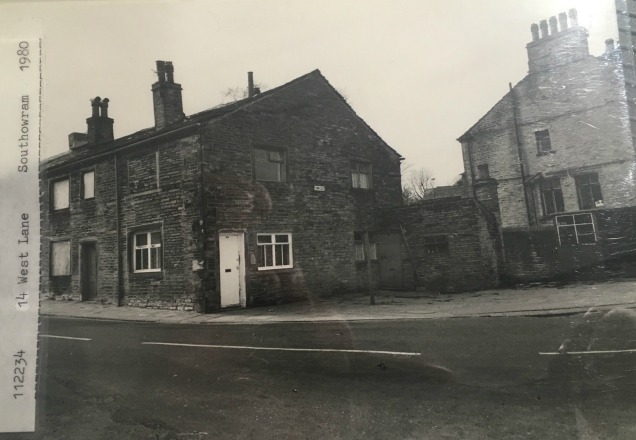 After that block of houses (still visible on the right) we turn the corner.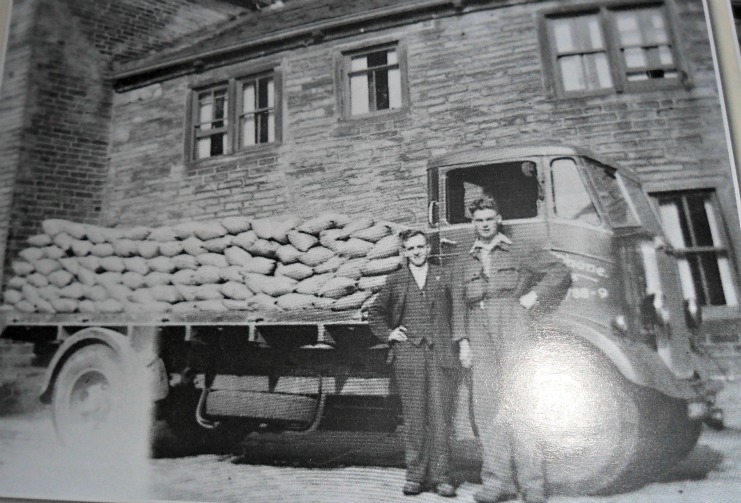 Opposite the garage on the corner of West Lane where haulage company Lincoln Shackleton & Sons used to work from. They often used to deliver stone for Marshalls.
'THE PICTURE of a lorry is indeed one of Lincoln Shackleton and Sons'
The shorter man is Lloyd Shackleton and the taller is Big Jim Firth.
The lorry, I think, is a WD modified Thornycroft and at that period (1947/49) would have been purchased from the ex Army sale at Thorp Arch as new vehicles were unobtainable.
This lorry was on contract (C license) to a potato supplier in Goole hence the non Halifax phone number and the load it carries.
The picture is taken outside Lincoln and Eddie's homes, then numbered 14 and 13, in West Lane, opposite their Hall Ings Farm (now a garage)
The haulage business operated from premises down Hall Ings lane '
by Glynne L. Shackleton
(Jedburgh)

The area opposite this picture is where some of Marshalls offices stand and is called Hall Ings. This was a large house in the past whose driveway stretched back to The Park off Towngate where the entrance gates can still be seen at the home of the Lodge.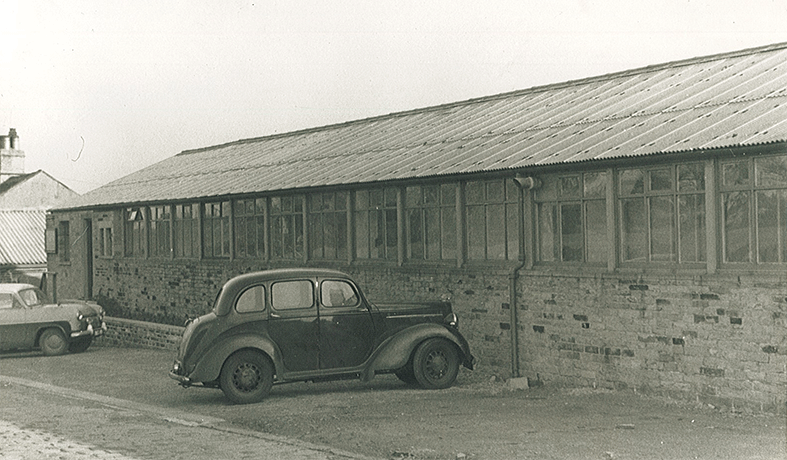 Until recently these premises belonged to 'Halco' - Halifax Tool Company - engineering works but were once a block of terraced houses and a bandroom for the local musicians.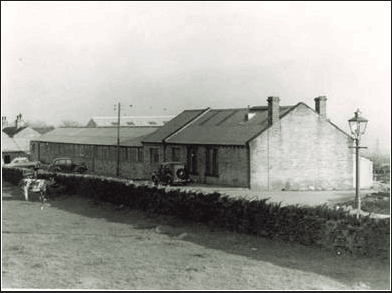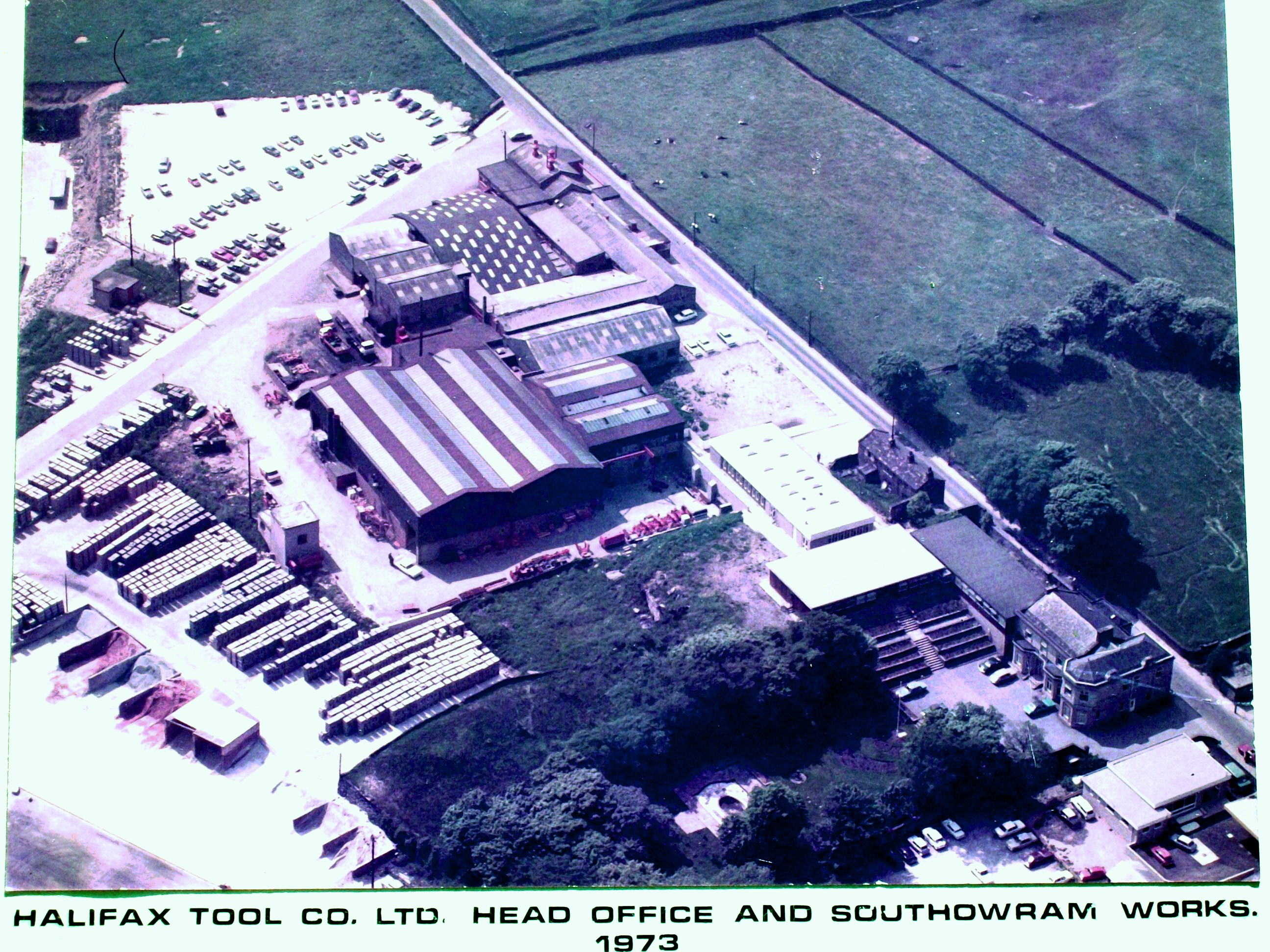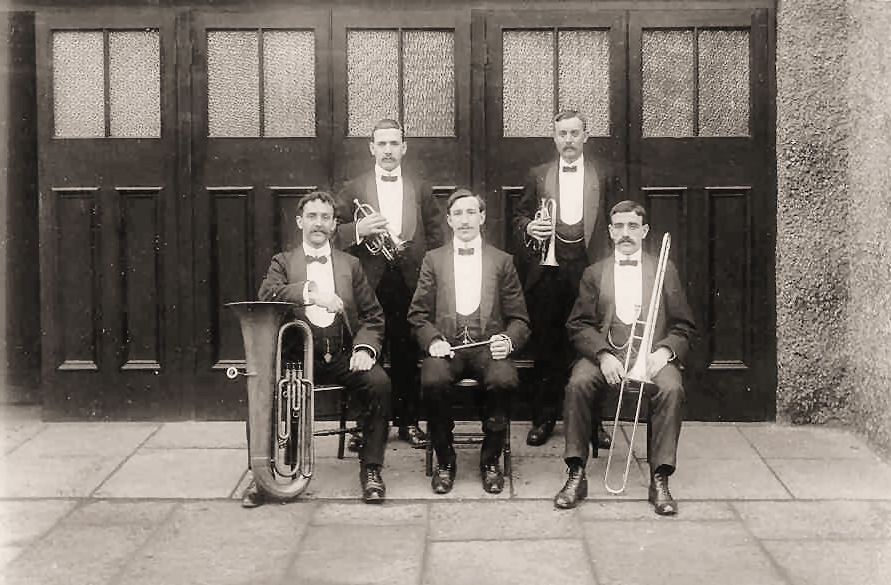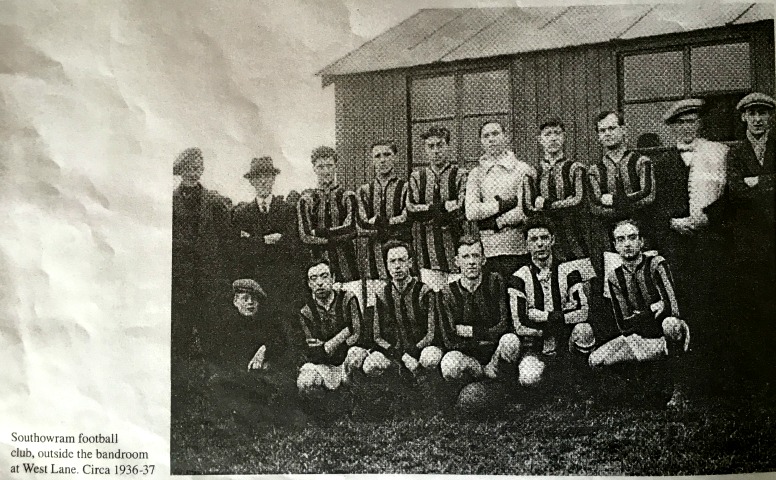 Marshalls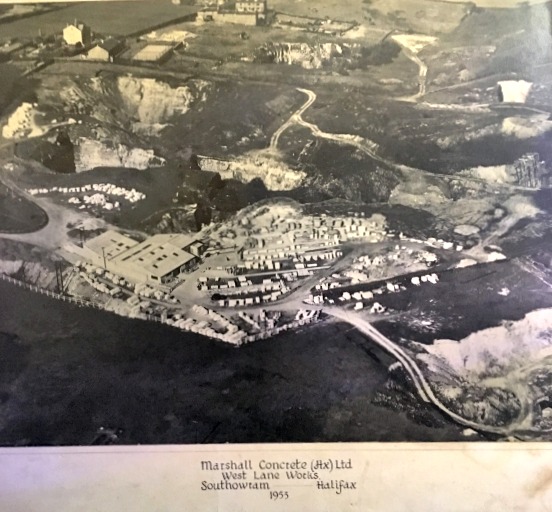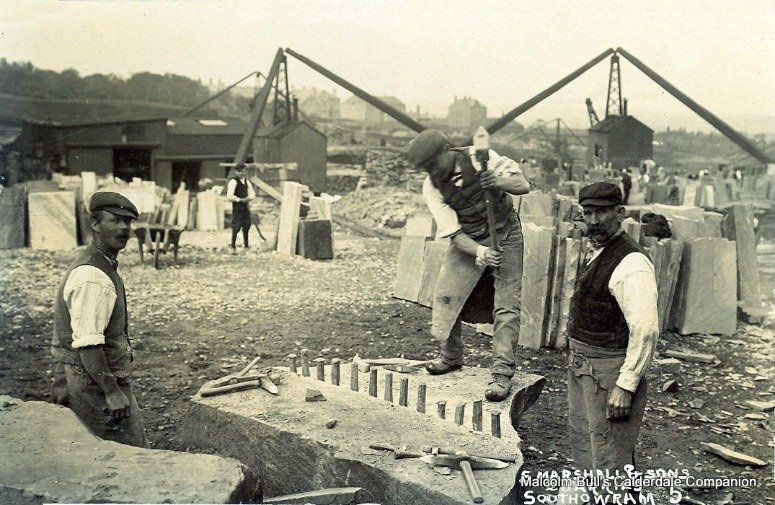 ---
Park Nook 

The History of Park Nook
The memories of Jean Haman nee Mitchell
Park Nook is the oldest hamlet in Halifax dating back to 1623. The cottages were weavers' cottages and, as far as I am aware, the resident also worked at Park Nook Farm.
In the forties, the person who lived in the farmhouse was called Stokes. Later it was occupied by Harry Eldridge then later still Mr Dorrent and then John Boyle, who still lives in the new farmhouse further up the lane. The farm itself was owned by Wilkinsons Bricks of Elland who compulsory purchased some of my father's land as Wood Nook Farm, just down the hill at Park Wood. He purchased it to dig a clay mine for excavating clay to make bricks after the second world war. Within the last 30 years, the mine has closed and the land has reverted back to Wood Nook Farm which is owned by the Doodson family now after I had to sell it when my father was admitted to a nursing home. The old farmhouse at Park Nook Farm started to collapse after an old mine shaft opened up.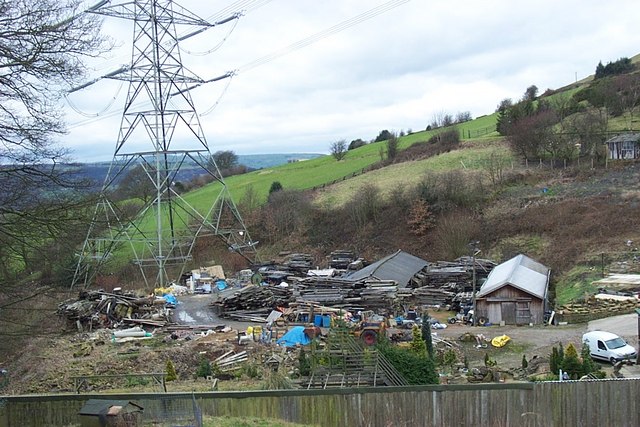 Park Nook Mine. Picture from geography website
When I was a child my father delivered milk to the cottages at Park Nook and before I was born most of my dad's brothers and one sister lived in the cottages, Clifford Mitchell, Rufus Mitchell and Lena Turner. When they moved away the cottages were occupied by Mr and Mrs Hancock, a family named Clavins, Mr and Mrs Milner, Eric and Mollie Singleton, Mr and Mrs Whitikar, June and Frank Rourke who were relatives of mine and Mrs Nichol. Mrs Nichol's maiden name was Nellie Crowther. She was born in one of the cottages and owned both nearby allotments. There was a door inside the cottages to get in and out of numbers 11 and 12.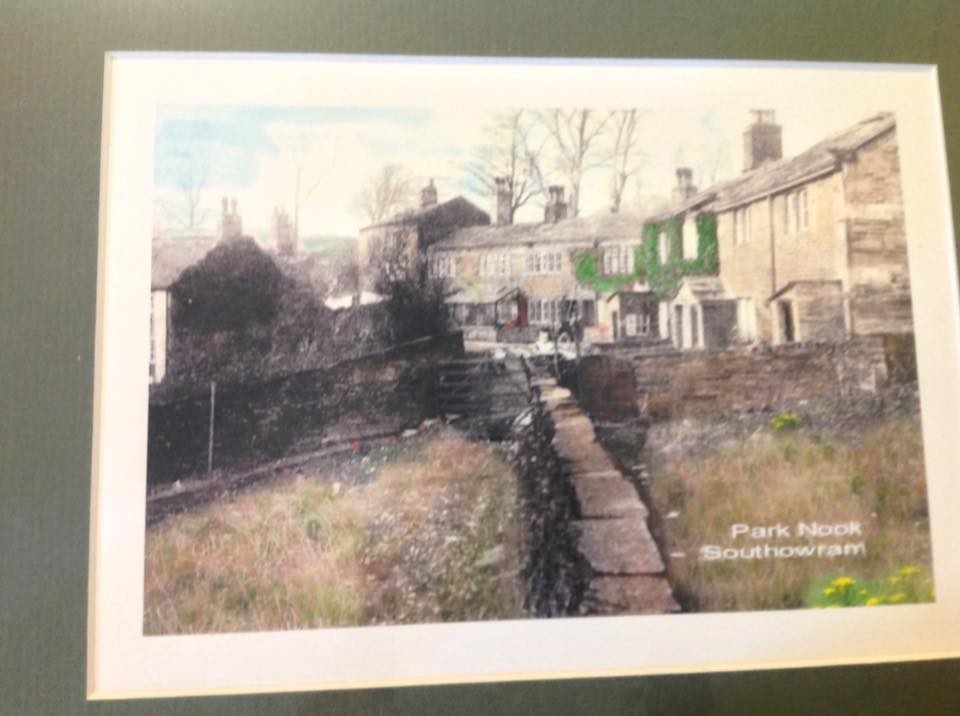 The cottages fell into disrepair and were condemned as the toilets were tub toilets so the residents were forced to move out. John Boyle had the opportunity to purchase the cottages but decided against it. Wilkinson's went bust and Mr Boyle bought the farm.
Eventually, Jimmy Graham, who lives at Le Mar off Marsh Lane, bought the derelict cottages and they are now rented out. He put a septic tank in for them to bring the toilets up to modern standards. Numbers 9 and 10 were converted into a single cottage by a man named Harold (I am not sure of his last name). My late husband and I lived in the "new" cottage for around 3 years between 2000 and 2003 until being required to sell it owing to my husband Parkinson's disease and the need for a bungalow.
Numbers 11 and 12 were once an old beer house. The sign is painted on to the gable end but unfortunately is now rendered over. There are allotments further on for all the cottages. My father told me when he was a child there was a gambling school at the top of the field by the wood top.
My father was born in 1903 at Wood Nook Farm in a cottage at the back. My grandfather used to make teas for people who walk around on Sundays. There was a woodcutter who came every winter and lived in a stone hut in the woods.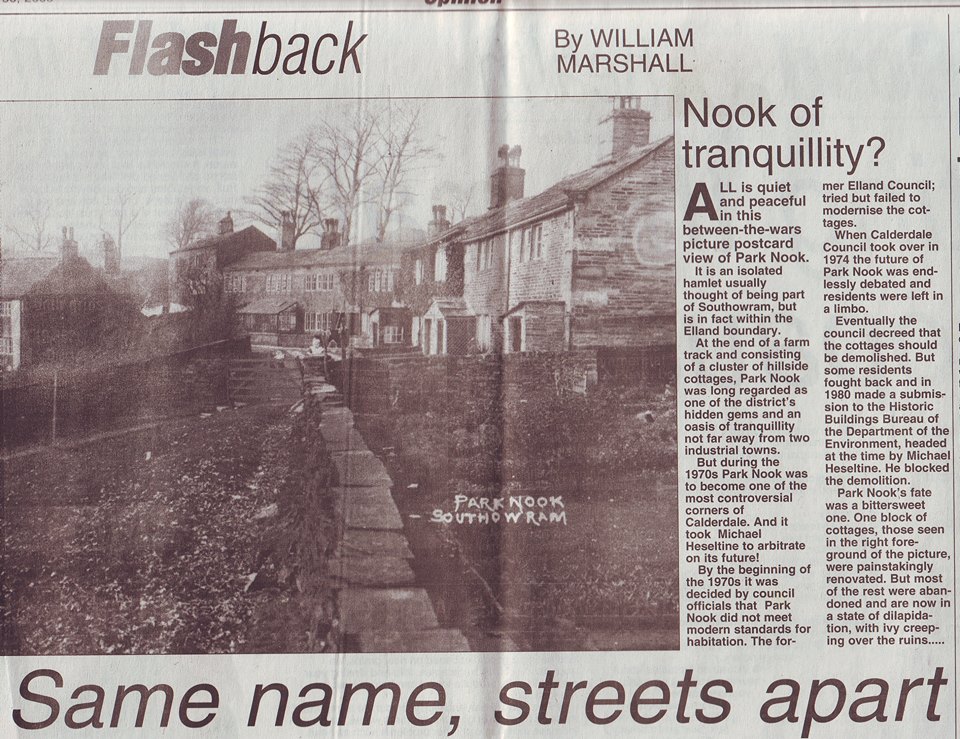 Wood Nook Farm and Park Woods were owned by Lord Savile and my grandfather had to maintain the walls around the wood. There is a large boulder type stone in the wood near the far end, before you get to the Roman Road. The boulder has an old cross carved into it and it is said John Eland is buried beneath it. The boulder is called the Wishing Stone and there is a flat stone slab in front of it.
My Father purchased Wood Nook Farm from Lord Savile in 1931. My grandfather was called Henry Mitchell and was brought up in Glenster Hall above Siddal. Where Shackleton's scrap dealers used to be located, there were several cottages. My great-grandfather had the butcher's shop there.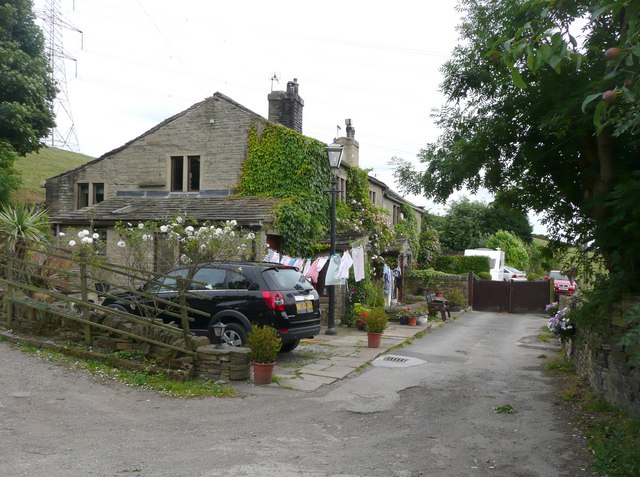 picture from geography website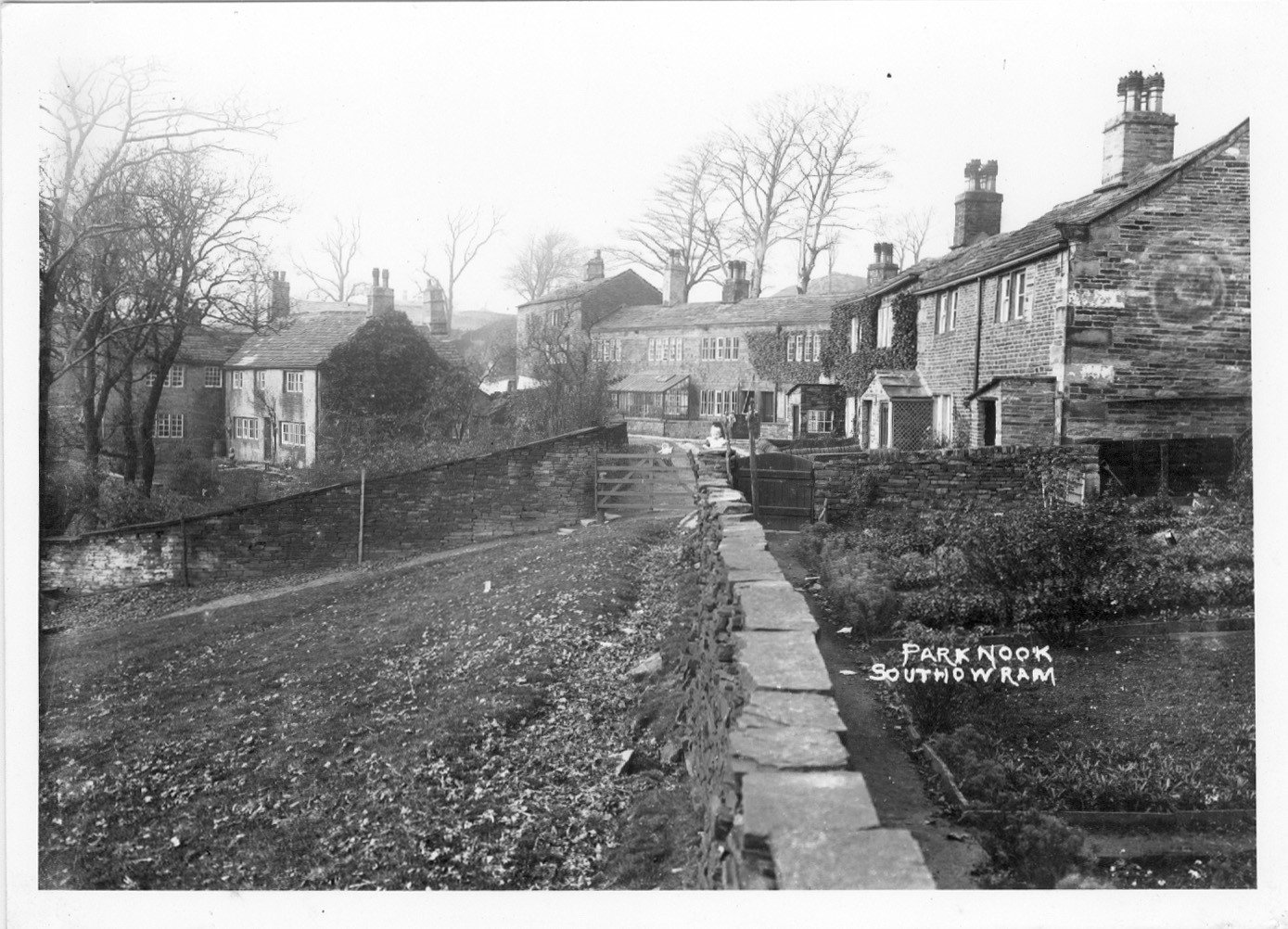 written by Jean Haman nee Mitchell

---
Siddal Top Farm

---
Return to Southowram Blog Page 9
Advance to Southowram Blog Page 11