Southowram Blog Page 15

Southowram Blog Page 15 includes Brookfoot Bottom and Brookfoot Works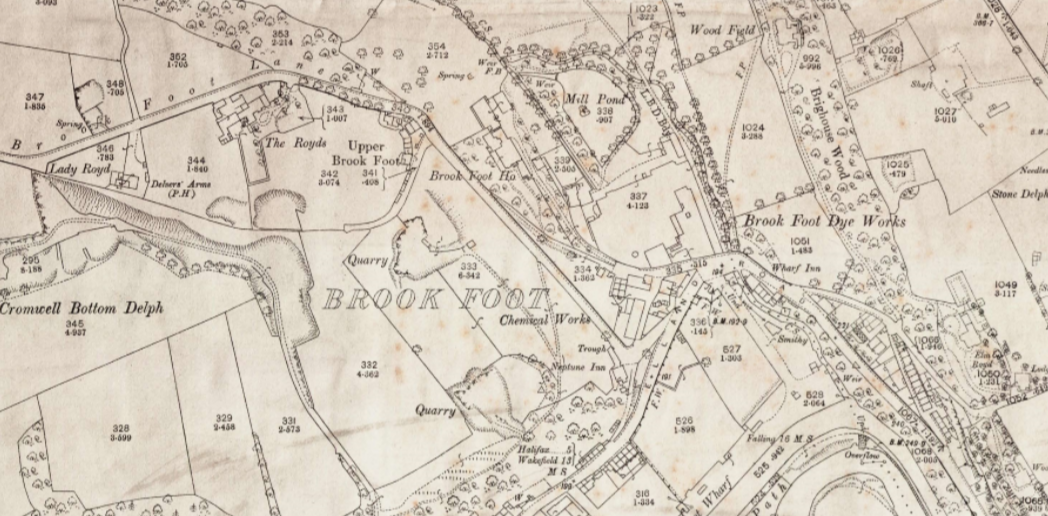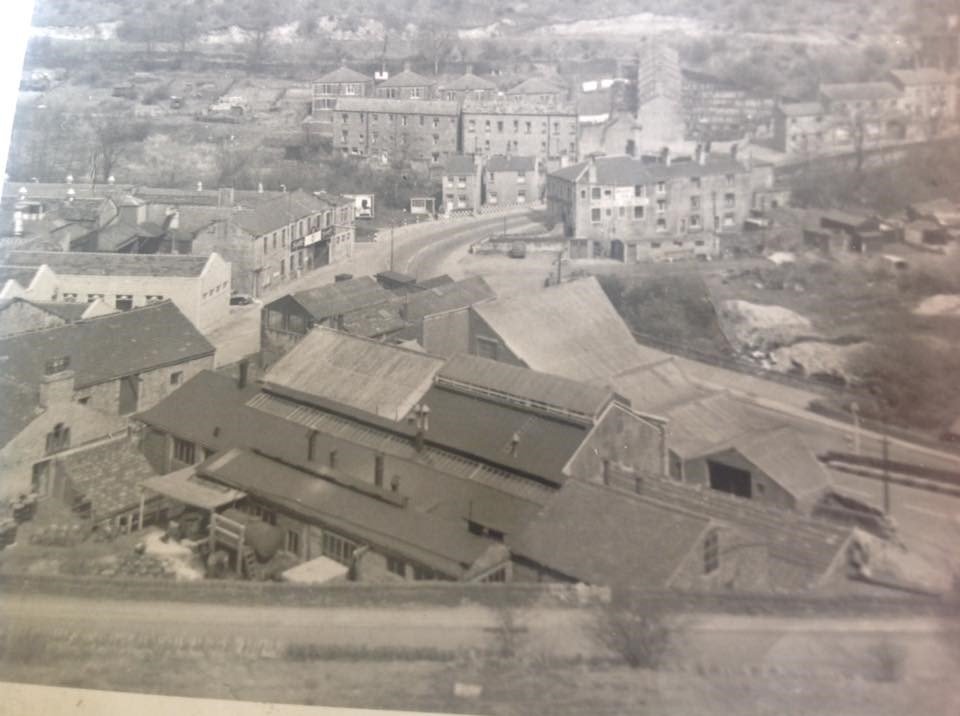 Remembering the great days at Brookfoot

The recent announcement of the closure of the Brookfoot Company gave rise to nostalgic reflections, since many generations of Brighouse people were employed there, many for the whole of their working lives. It was proudly said of any kind of cloth: "If it could be woven, Brookfoot could dye and finish it".
Its history goes back to 1870, when Mr Joe Richardson started at Brookfoot because he saw the potential of the site, fed by a constant supply of soft water from the Shibden and Walterclough valleys and the Pennine Hills beyond. The company was sold in 1894 to Mr Hannam and became Thornton, Hannam and Marshall.
The owner of the company, which provided ever-increasing employment locally, lived on the premises in a large house, better described as a mansion, known as Brookfoot House. It was situated in the lee of the hillside that formed Brookfoot Hill, the road up to Southowram. The water storage dam was built on the site of his ornamental lake, and the mansion fell into decay.
By the turn of the 19th century the dyeworks at Brookfoot had joined the Bradford Dyers Association (BDA) along with 20 other companies. One of the original BDA companies was Edward Ripley's in West Bowling, Bradford. Another company which joined the BDA was the Craven Dyeing Company further up the valley.
The famous red seal of the BDA was a familiar sight in the area.  
Despite this expensive solution to the power problems, Craven Dyeing Company failed and was closed down. In 1957, it was decided to merge Ripleys and Thornton, Hannam and Marshall's on the Brookfoot site to use the modern power plant. It became Brookfoot
Limited.Woollen fabrics were slowly being replaced by newer synthetic cloths like Terylene and Acrilan. In 1964 the BDA was taken over by Joe Hyman and Viyella International who produced a variety of synthetic fabrics, such as 'Everprest' for gents washable trousers. A few years later Carrington and Dewhirst joined Viyella and became Carrington Viyella. The dyeworks became the Brookfoot Company.
Because of the new fabrics it was decided about three years ago to introduce new machinery into the original Craven Dyeing Works at a cost of £ ¾ million and to demolish the Brookfoot Company site.
One thinks of the days when it was customary to take dad's dinner to the mill in a basin wrapped in the familiar spotted red handkerchief before canteens were thought of. The factory buzzers which were so ridiculously loud that they frightened dogs and children. One small boy was going down Brighouse Wood Lane from Lane Head to the dyeworks with his dad's dinner, the buzzer blew, and the poor little soul flew on to his backside. He arrived at the works with gravy dripping through that red cloth.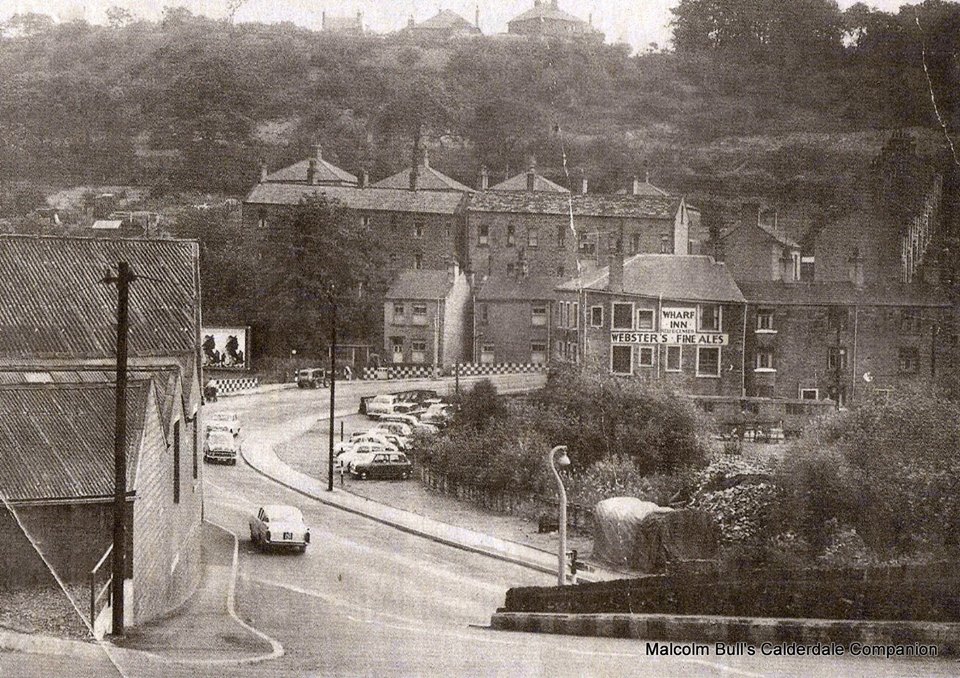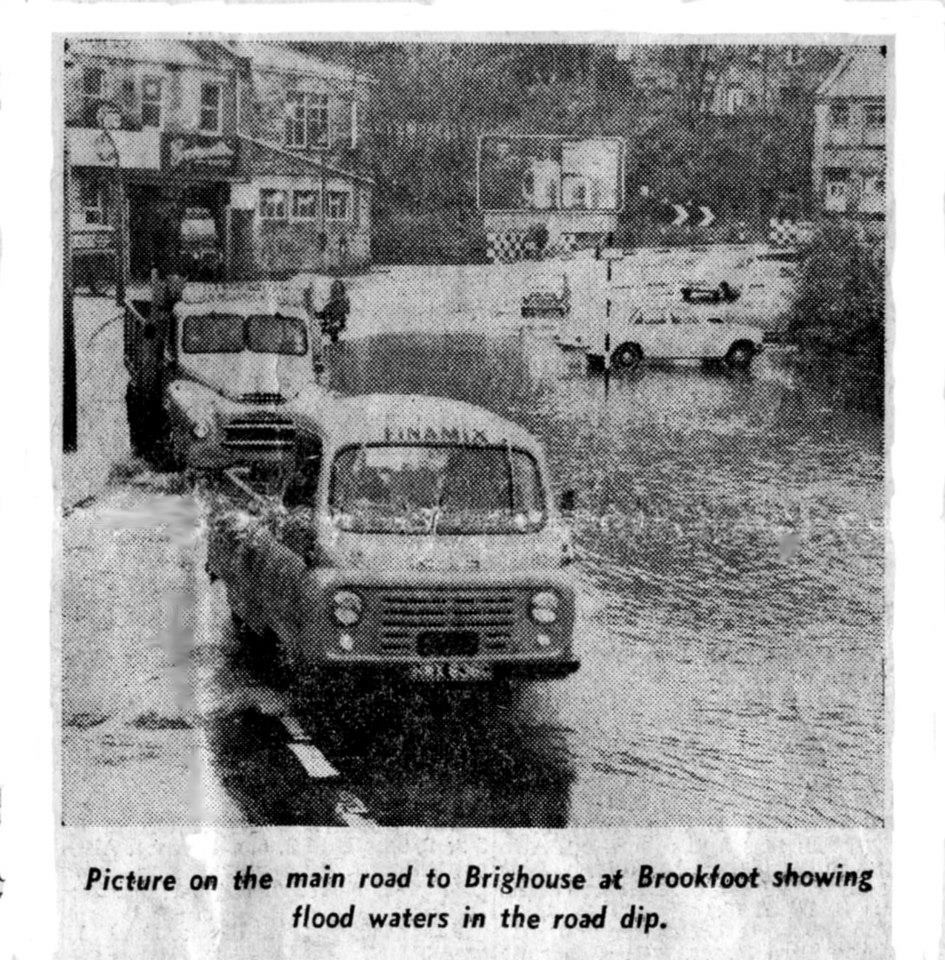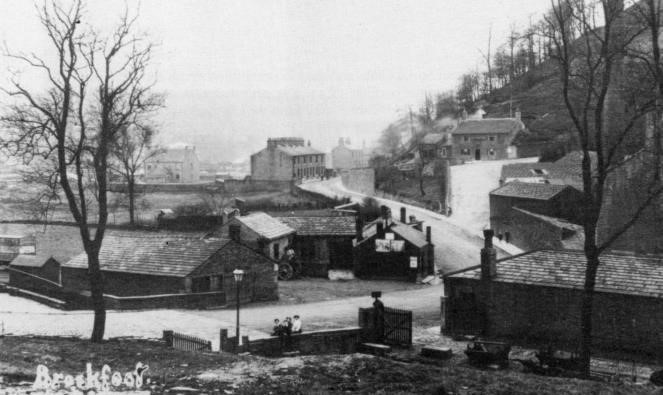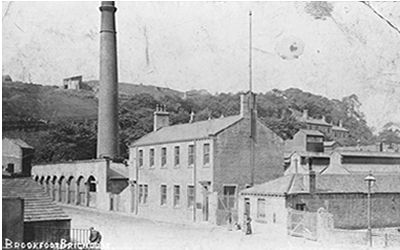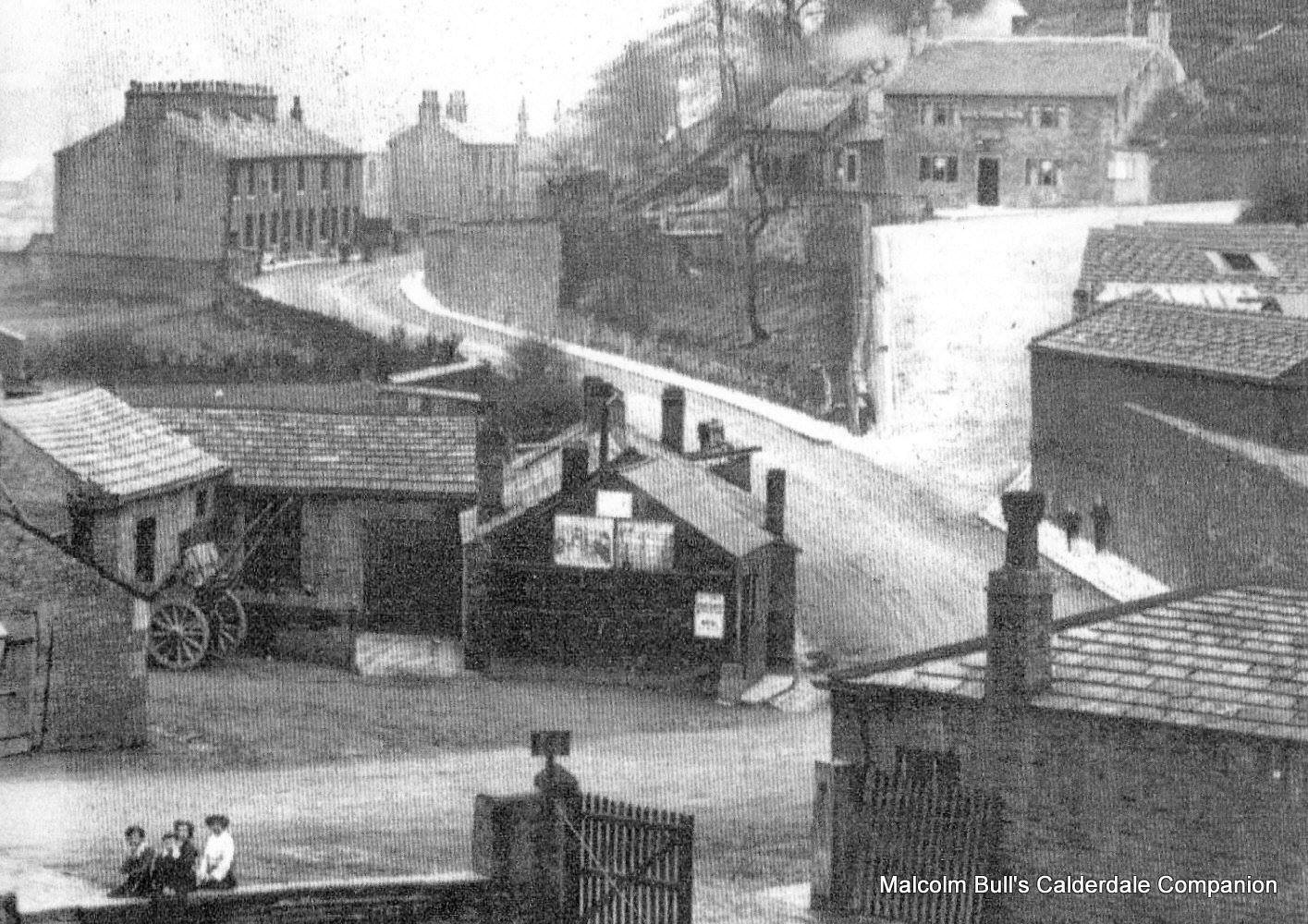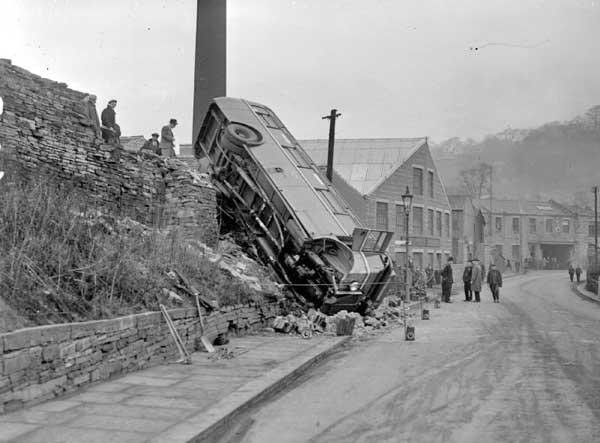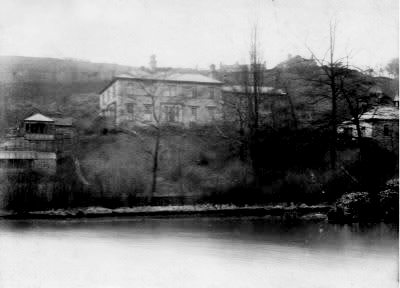 ---
Which way would you like to go next?

Continue towards Brookfoot and Cromwell Bottom
Continue towards Brighouse

---
Return to Southowram Blog Page 14
Advance to Southowram Blog Page 16