Southowram Blog Page 9

Southowram Blog Page 9 includes Towngate/New Street and areas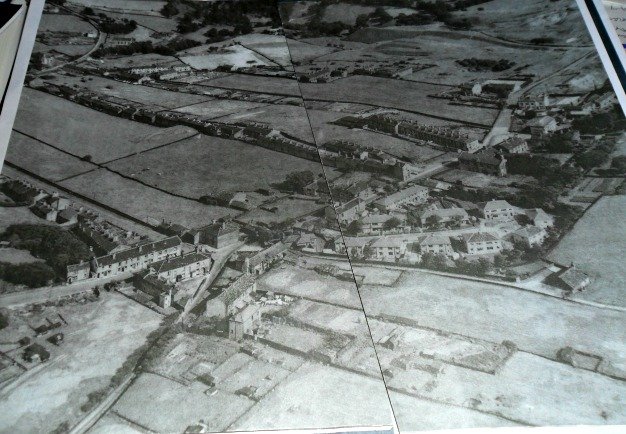 thanks to Jenny McGall for this picture
This is an old view of Southowram village. Just left of centre is the Pack Horse junction. Some big differences are the lack of houses where Charles Avenue etc. now exists. There are no buildings where the library and shops now exists. There is a farm facing the Pack Horse at the bottom of Pinnar Lane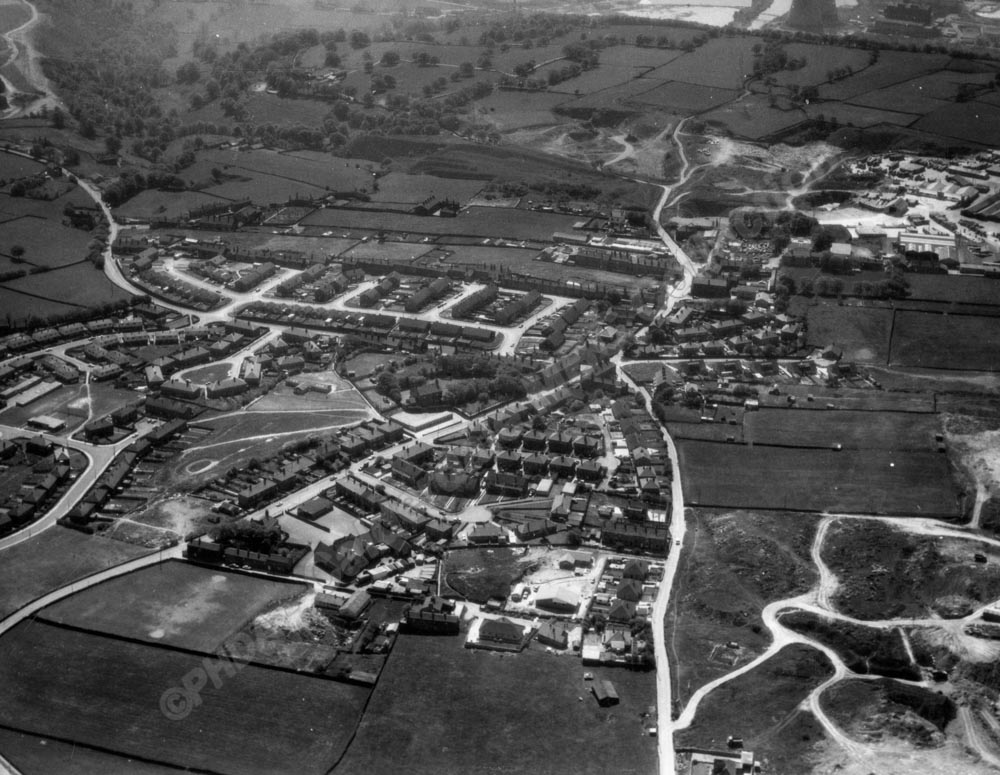 Pinnar Lane running from bottom centre to Pack Horse in centre. Law Lane Bottom left to centre.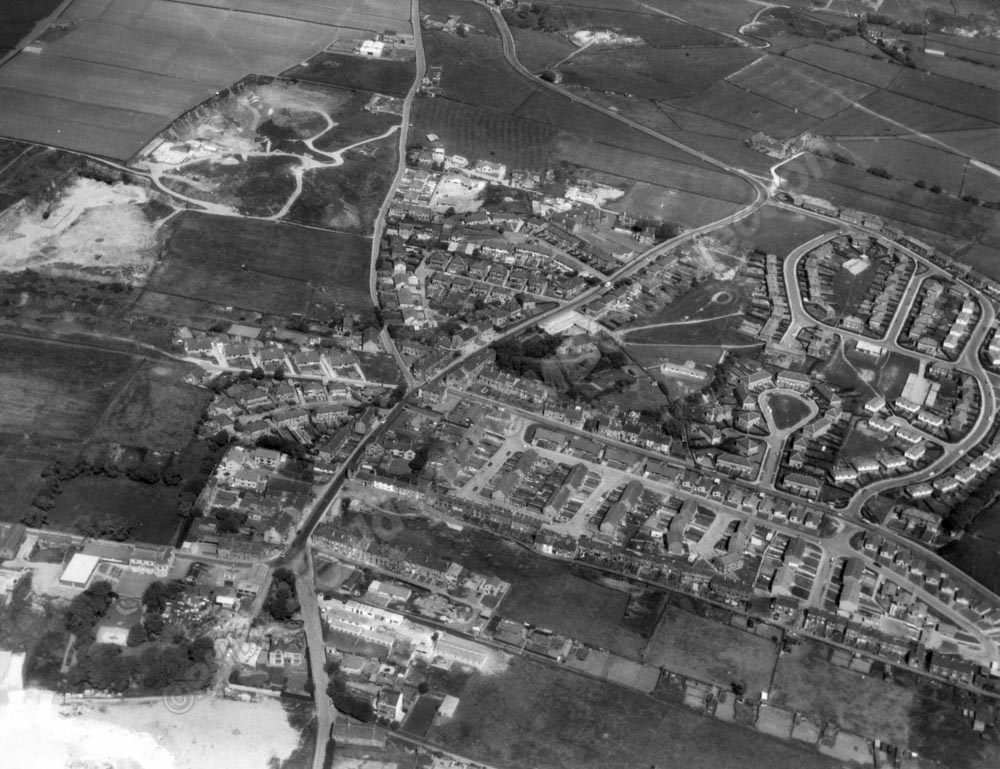 Pinnar Lane running from top centre to Pack Horse in centre of photo.
If we keep to the right hand side from this junction you can turn immediate right onto Pinnar Lane and at the bottom left of Pinnar Lane Mr. Naylor had the greengrocer business at Bell House Farm and delivered his goods by horse and cart. The farm buildings were derelict when I first knew them in 1945!
Not quite shown in the photo was the village cobbler in a green painted wooden hut across the road from the entrance to The Park.
by Glynne Shackleton
---
Looking from bottom of Yeadon Drive area towards Towngate (once known as The Entry).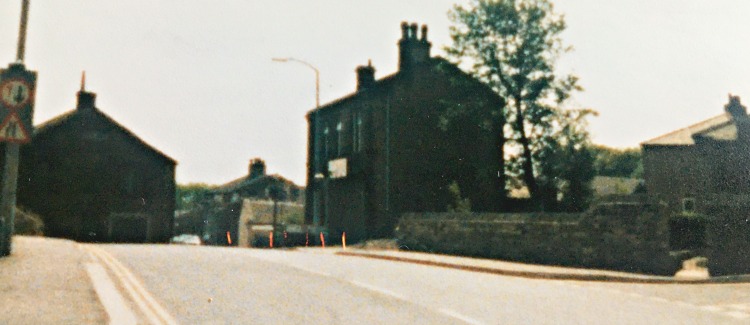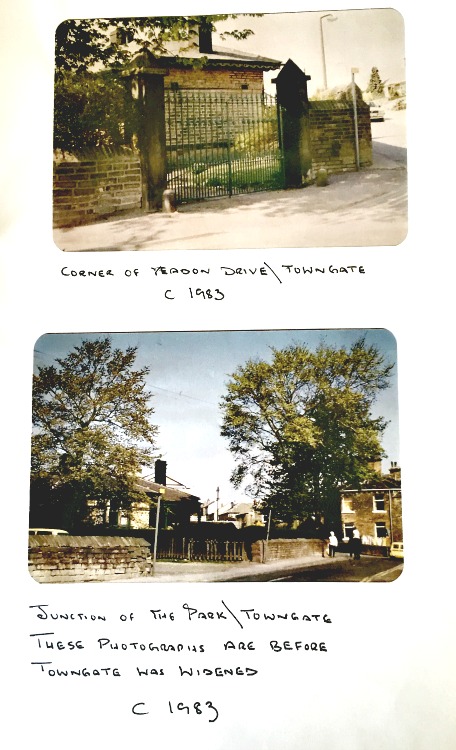 Before the road widening. The Lodge at the bottom of Yeadon Drive is shown with the iron gates in the original position. When the road was widened the gates were replaced around the corner at the entrance to The Park (see below)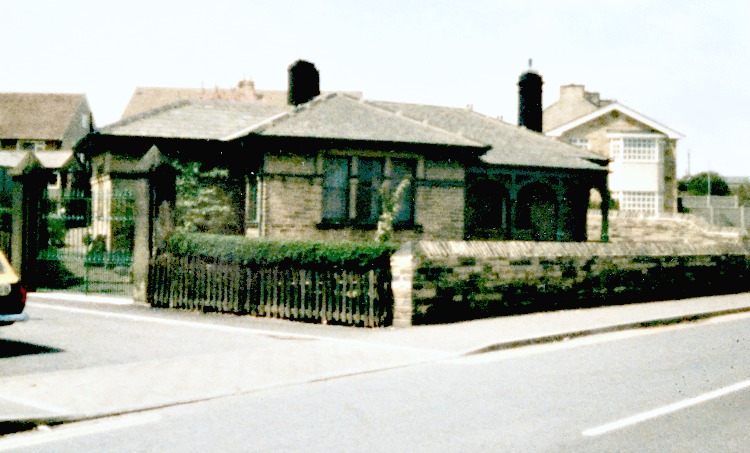 ---
The Park is the next road that curls round the back of the shop (village news).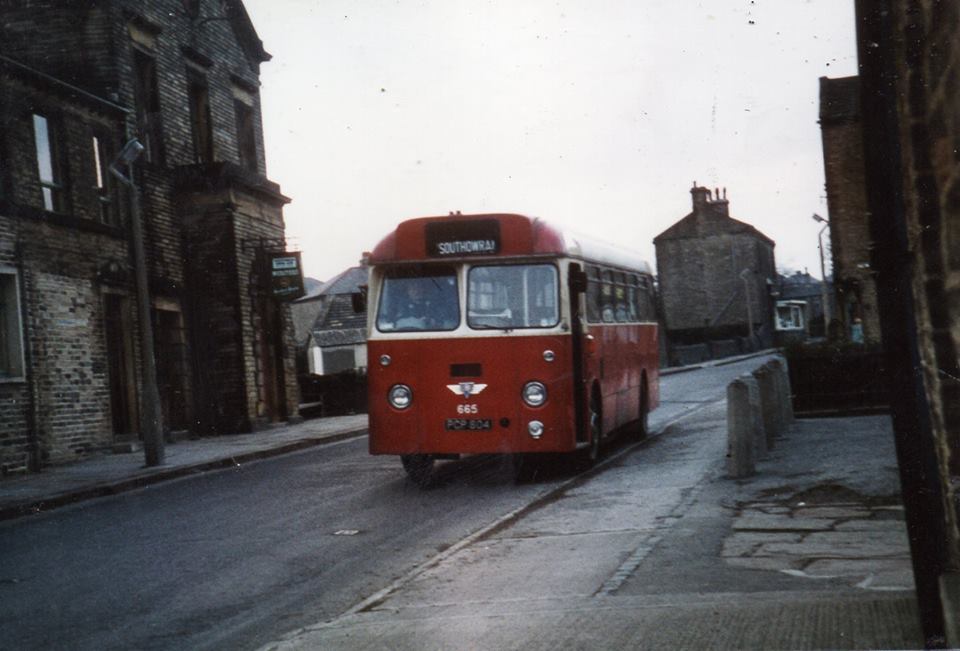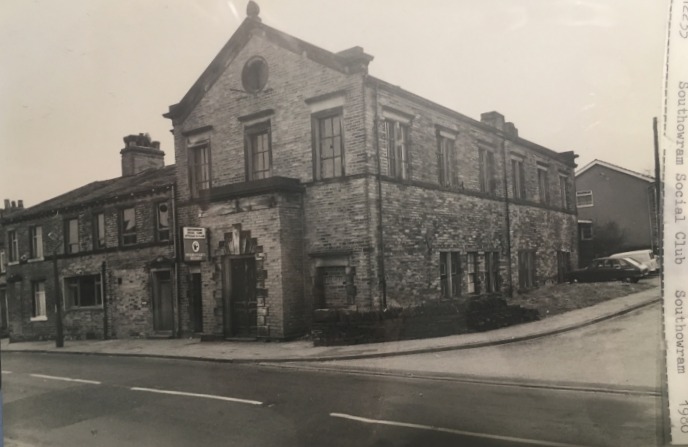 The road on the right is Barrington Close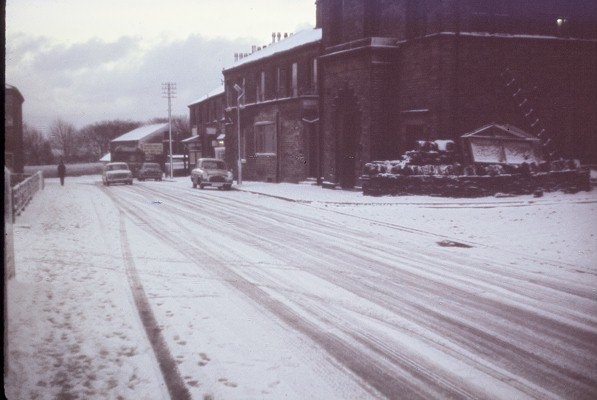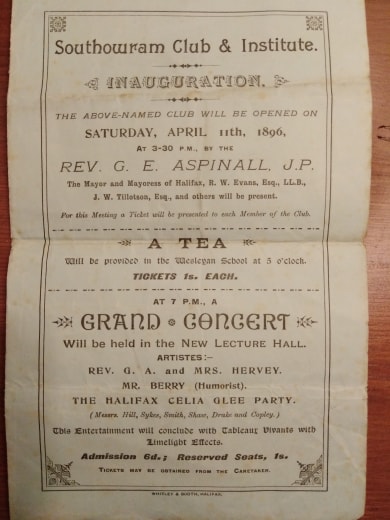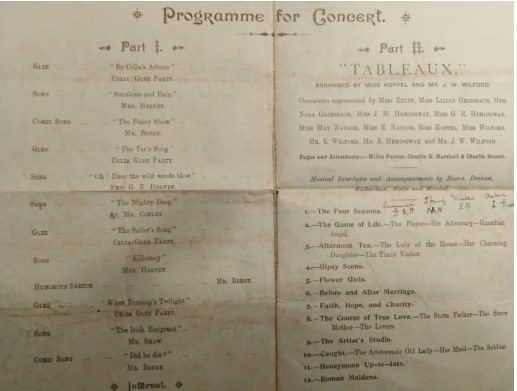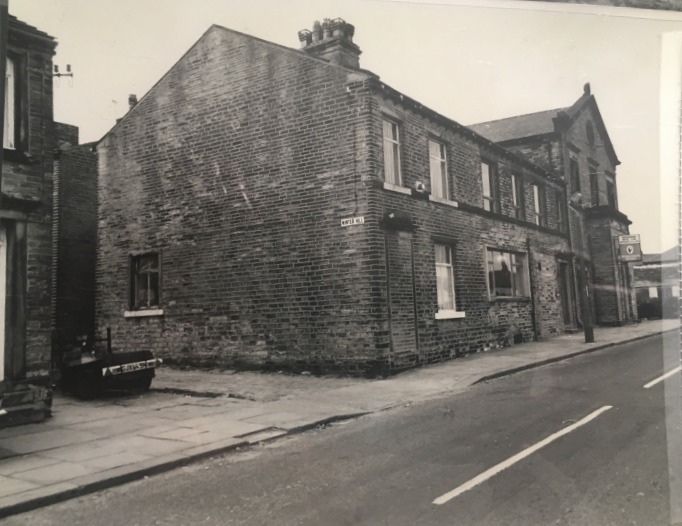 Here we can see Winterhill next to the club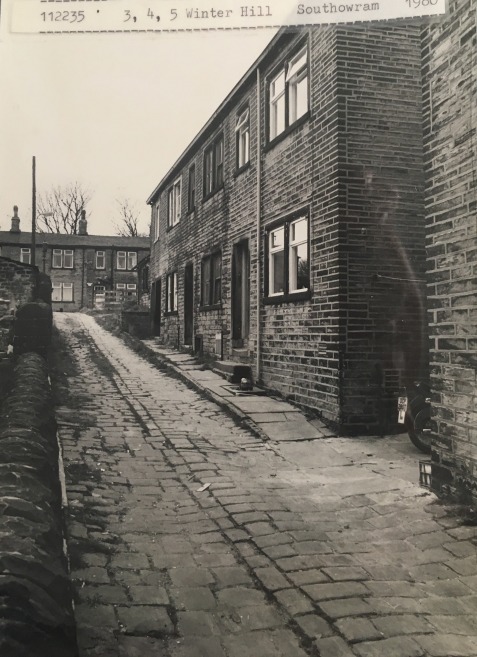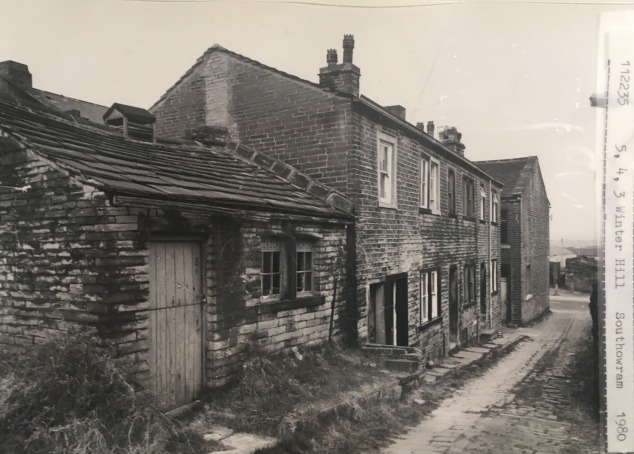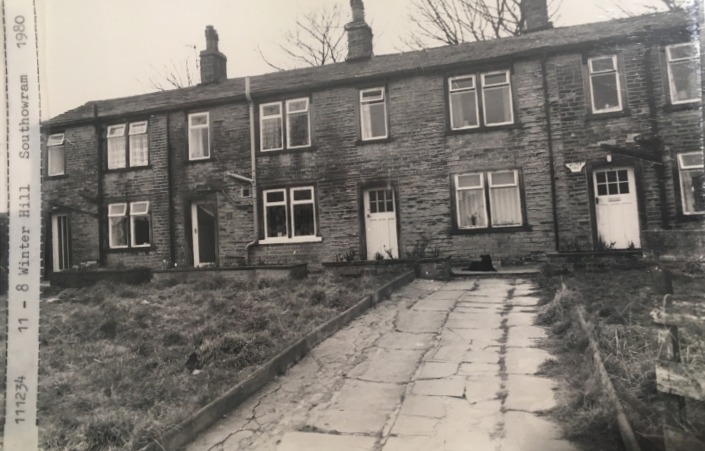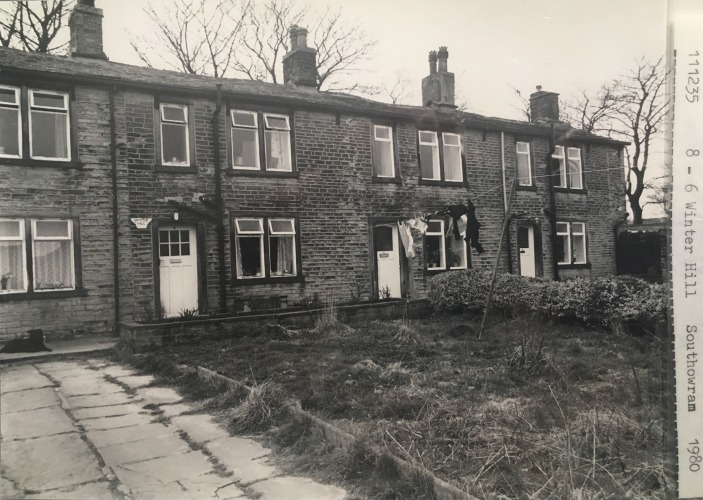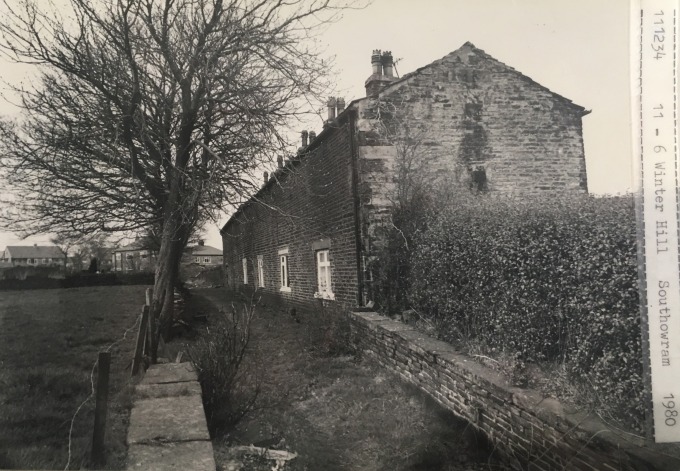 This view is the back of Winterhill viewed from West Lane

---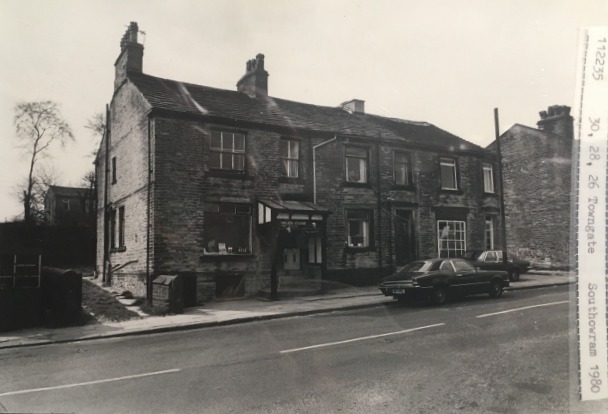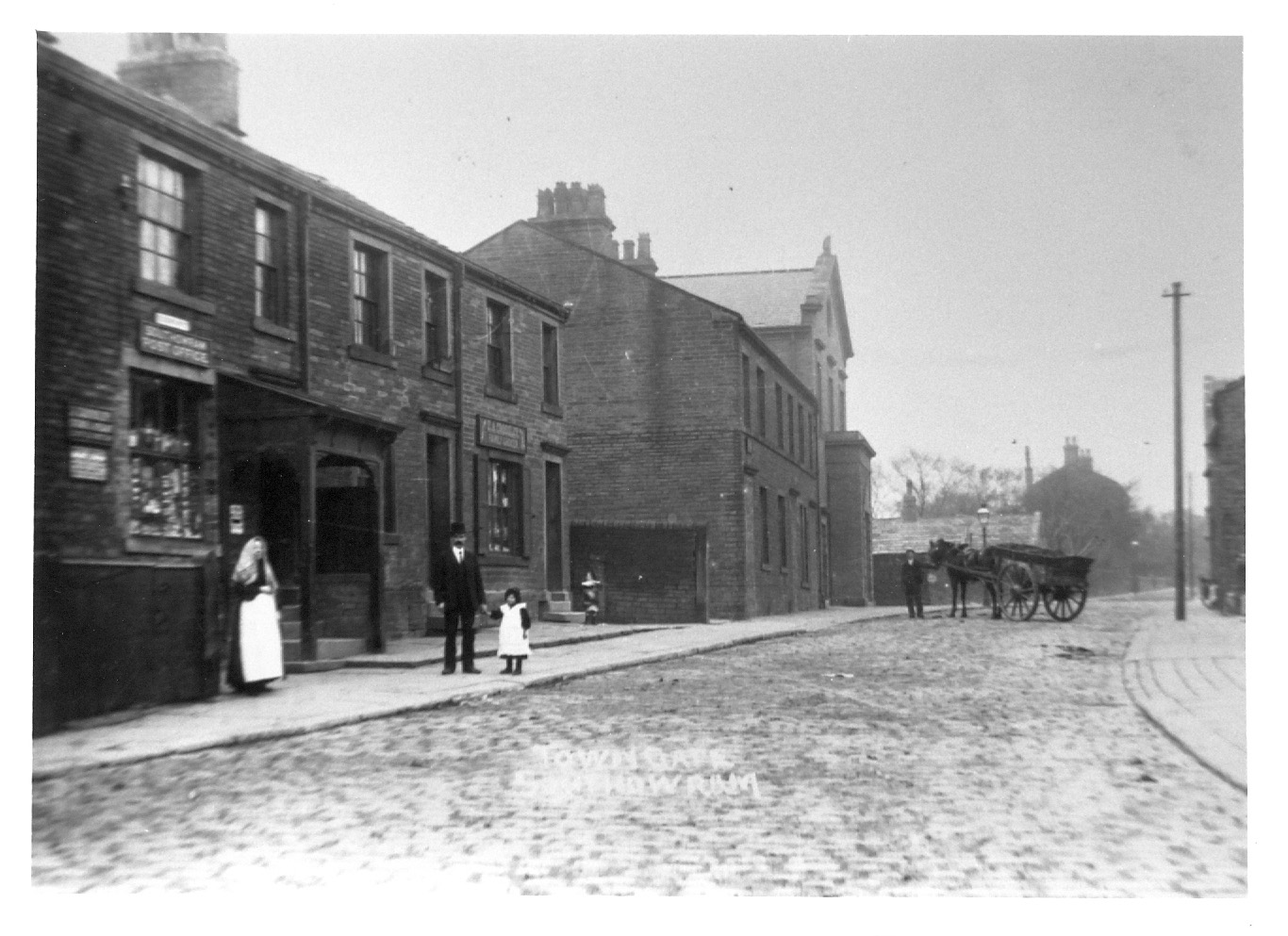 A photograph of Towngate taken around 1905 when J.Crossley was the postmaster and Miss Elizabeth Ann Crossley ran the family grocer's shop. Next door to the grocer's shop is the Southowram Club and Institute, the steward then being Ernest Nettleton. The cart may have been on it's way to Thomas Crosslands who ran his wheelwright and cart building business a little further on the street.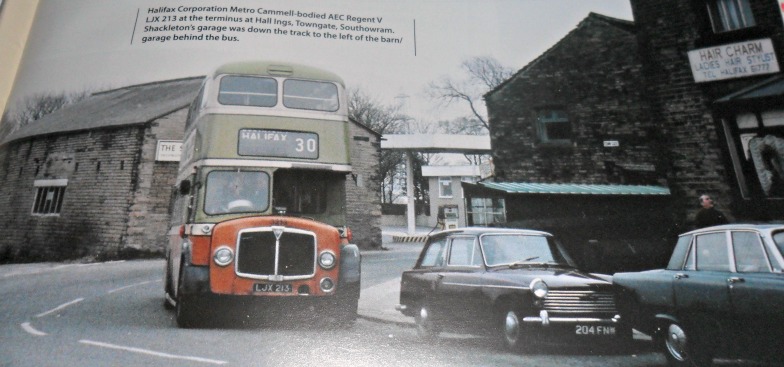 The bus has come from West Lane and this area is Hall Ings. Ashday Lane is just to the left and now we will turn round to view the route back towards the Pack Horse whilst looking at the opposite side of Towngate.
For West Lane, Hall Ings etc.  Read here
For Ashday, Binns Top etc. Read here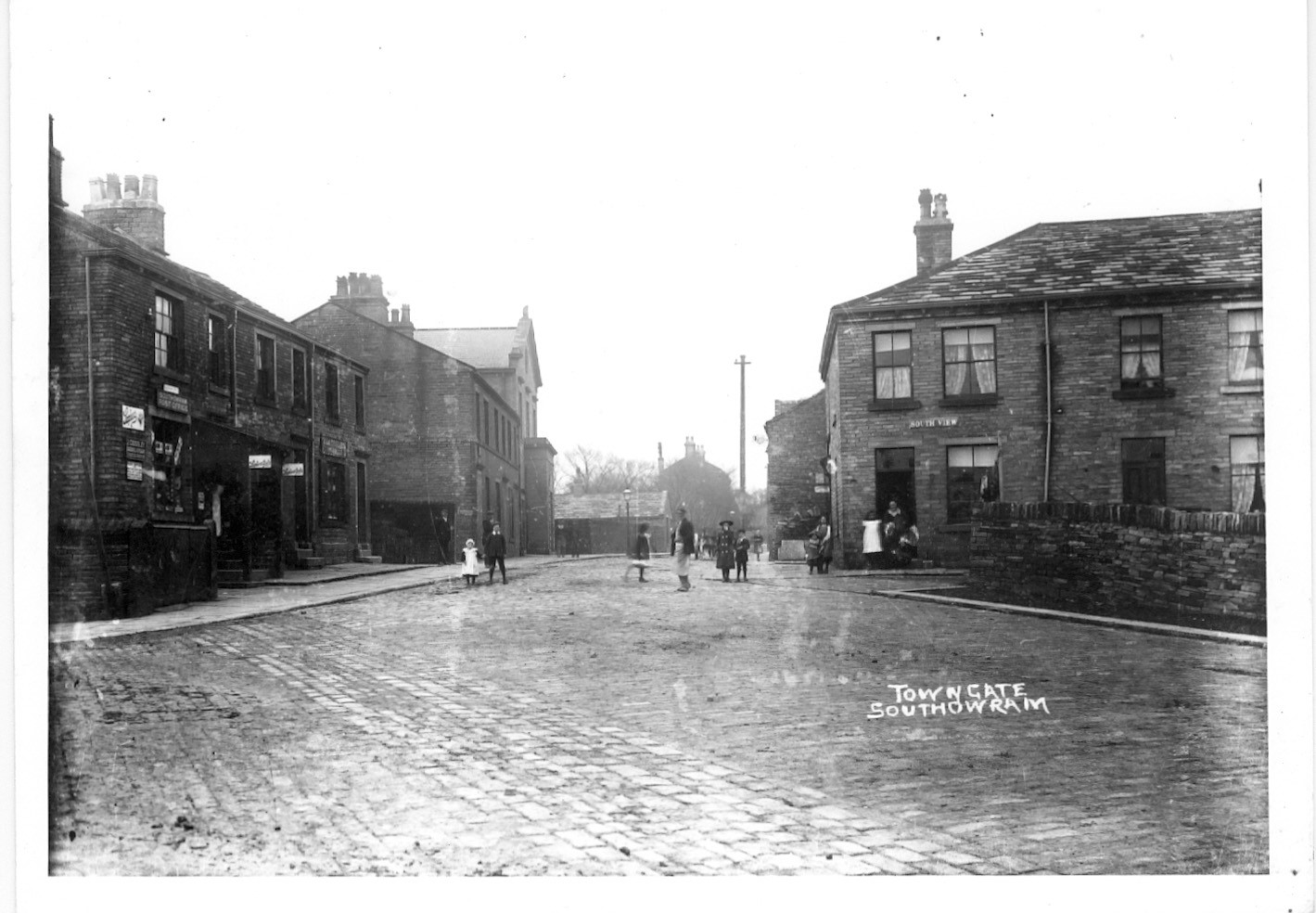 Towngate. Some of this view may not have changed much, but the cobbles are long gone, of course, and children can no longer play in a street which is a bust through route.
---
South View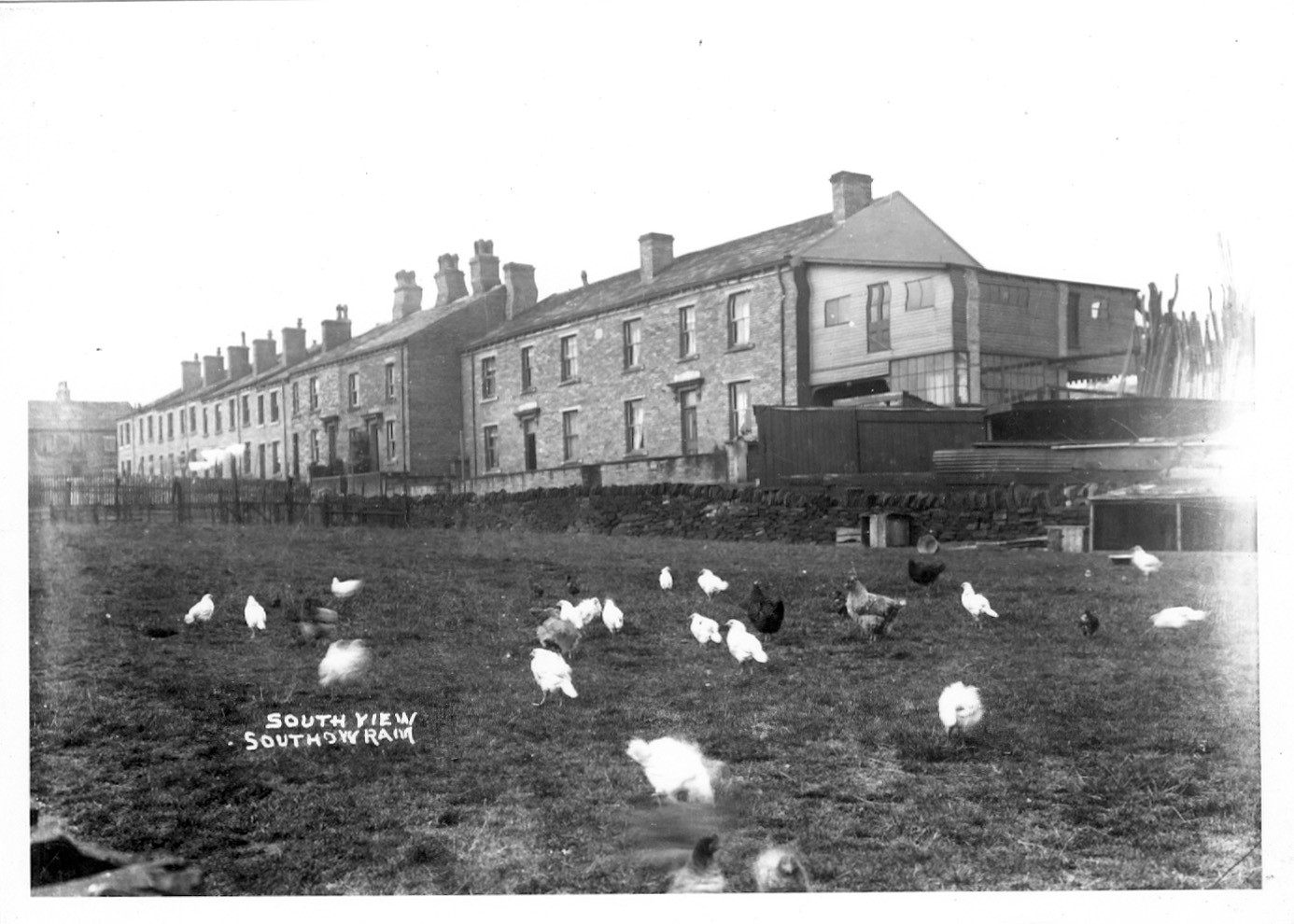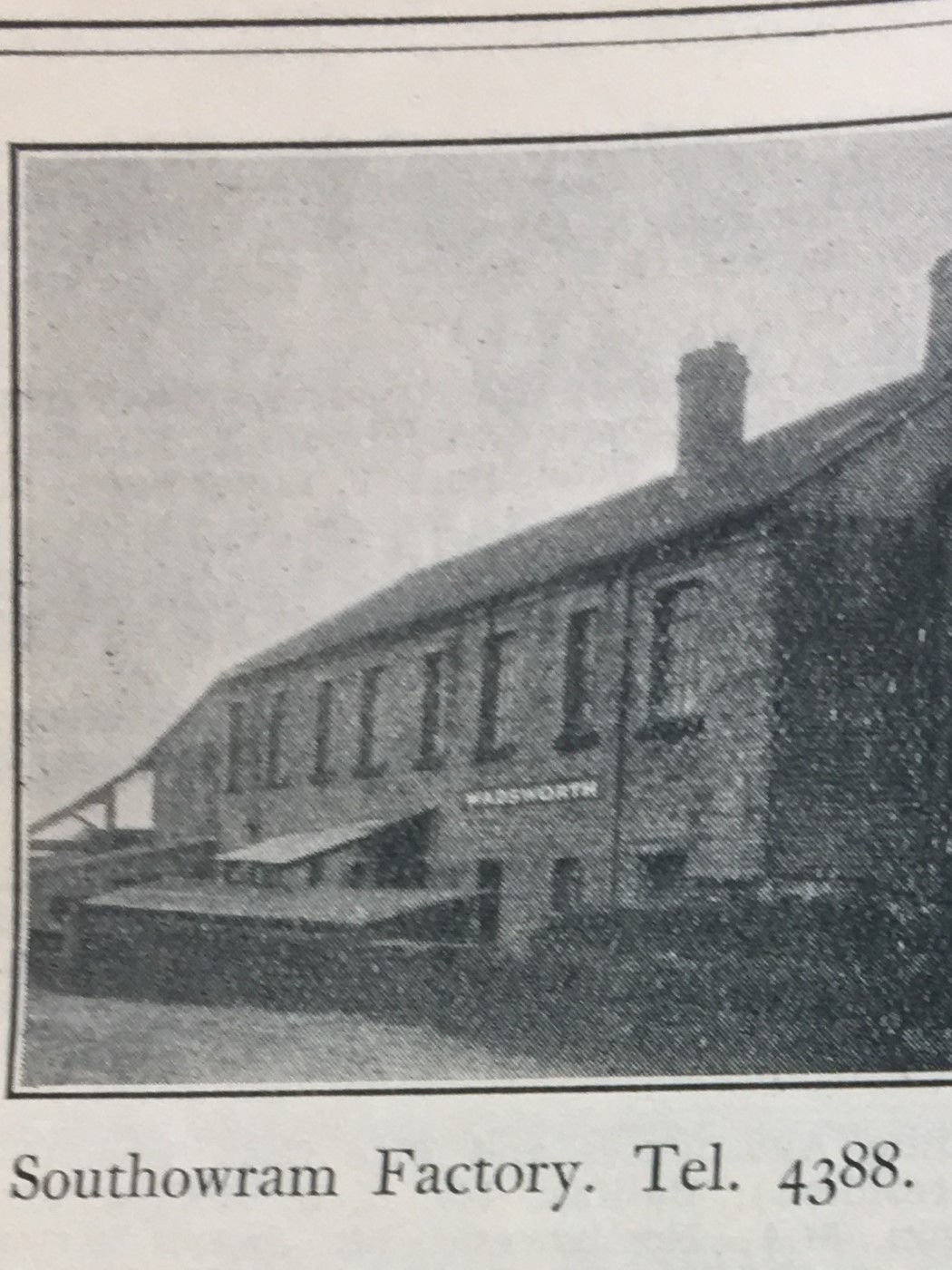 Jas. Wadsworth & Sons joiners, builders, cabinet makers, upholsterers.
---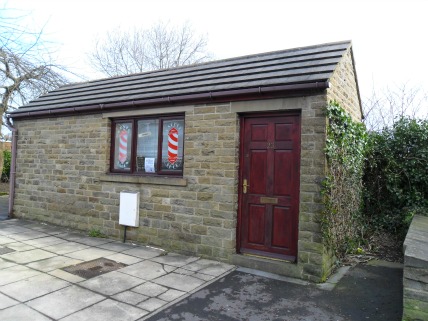 Now 'Gents' Barbers but used to be the site of the public toilets.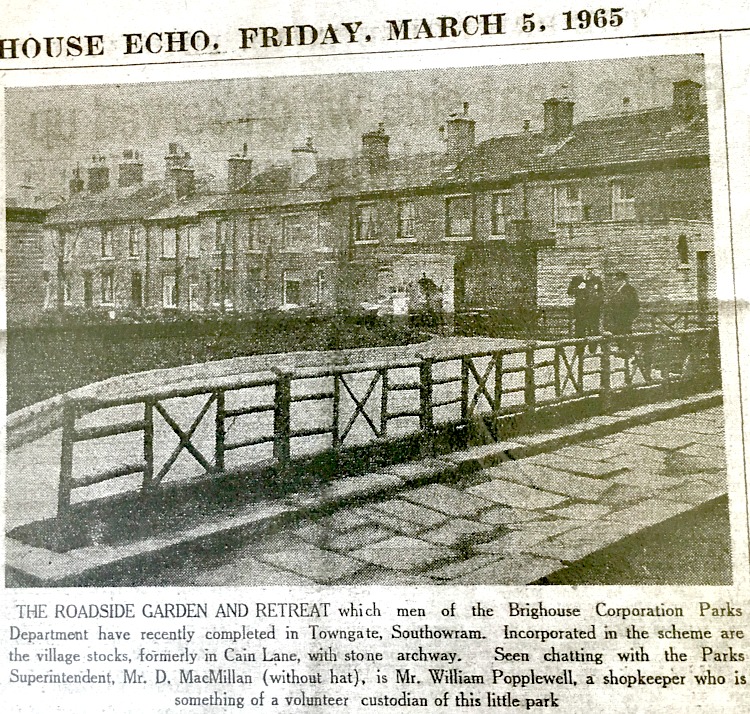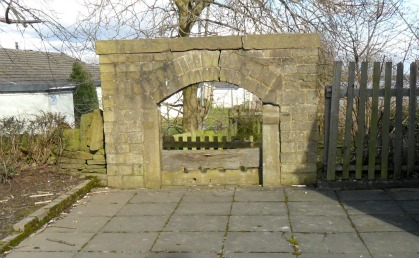 Southowram stocks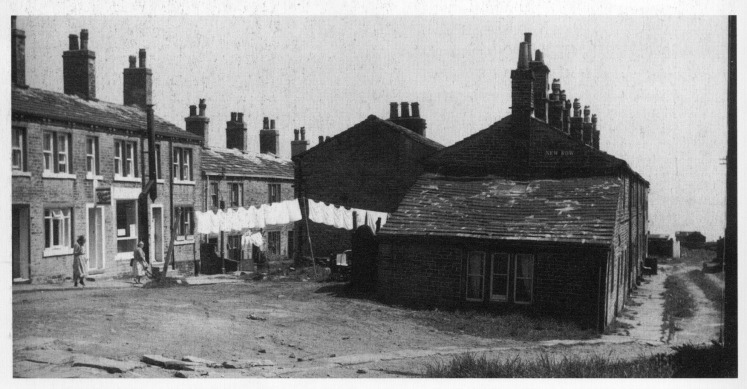 New Street on the left and New Row to the right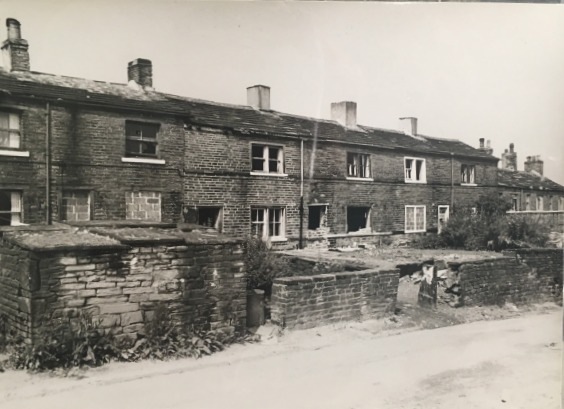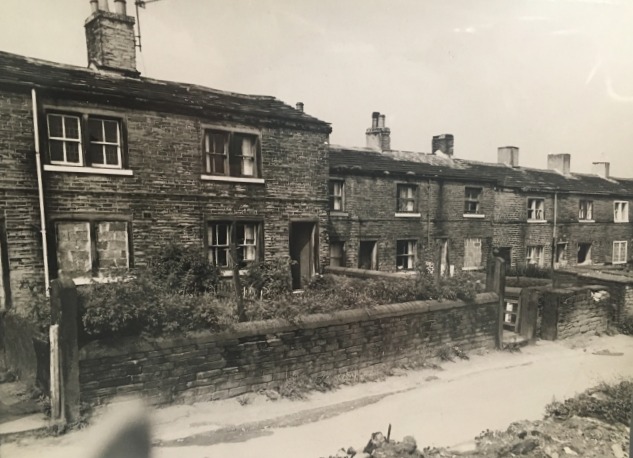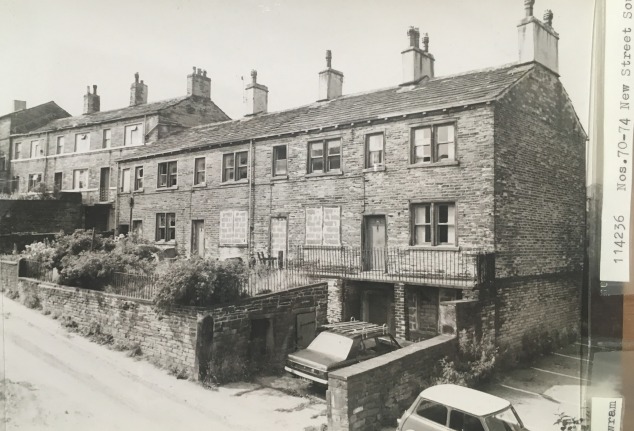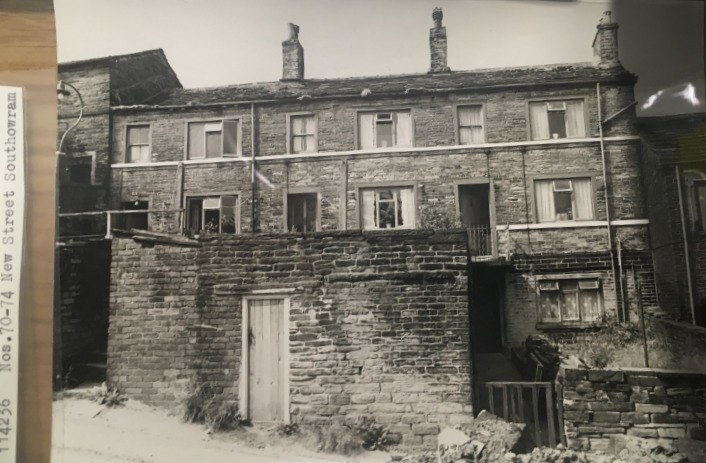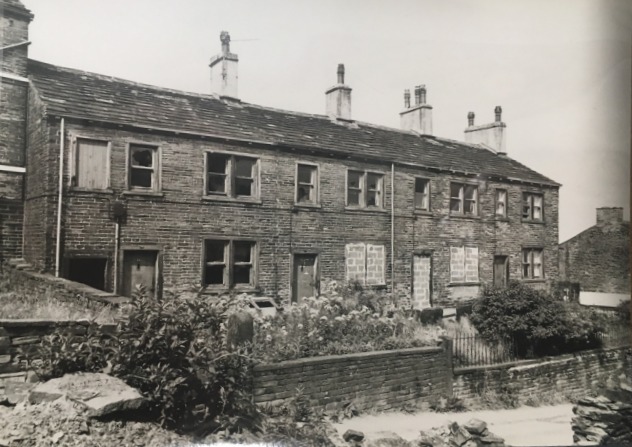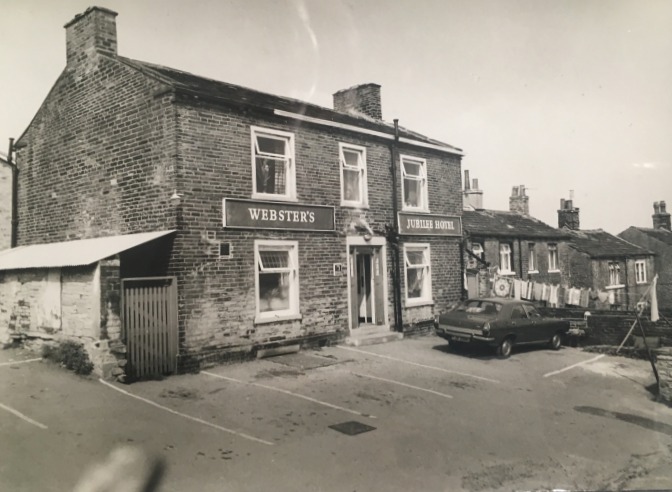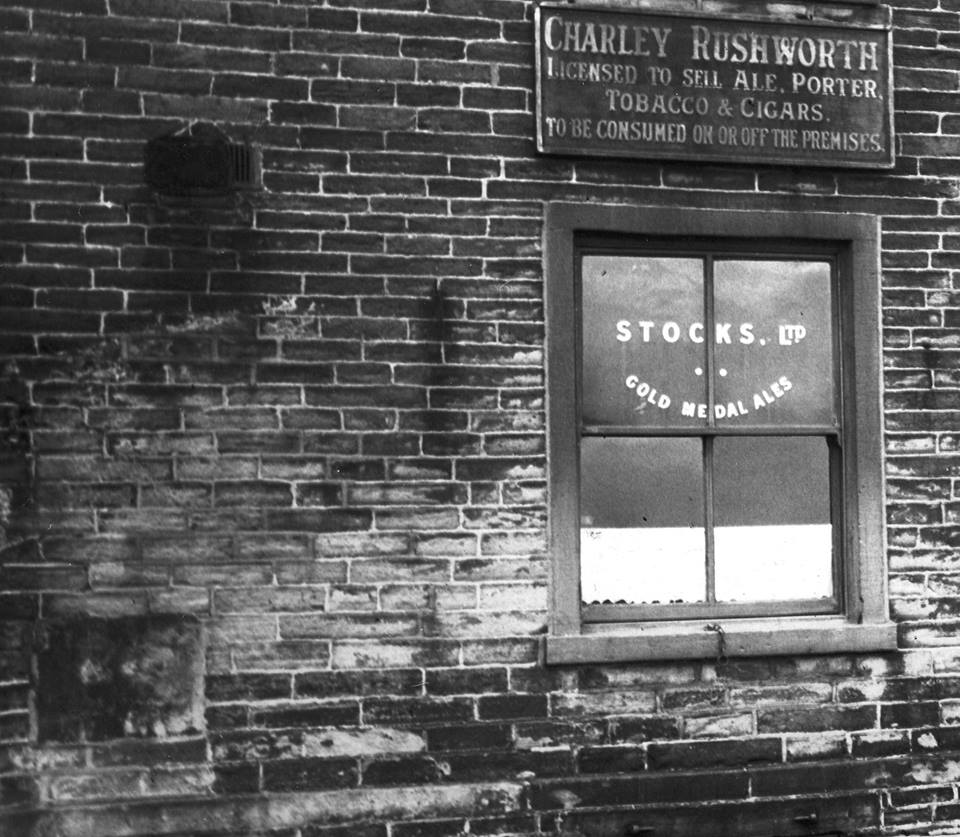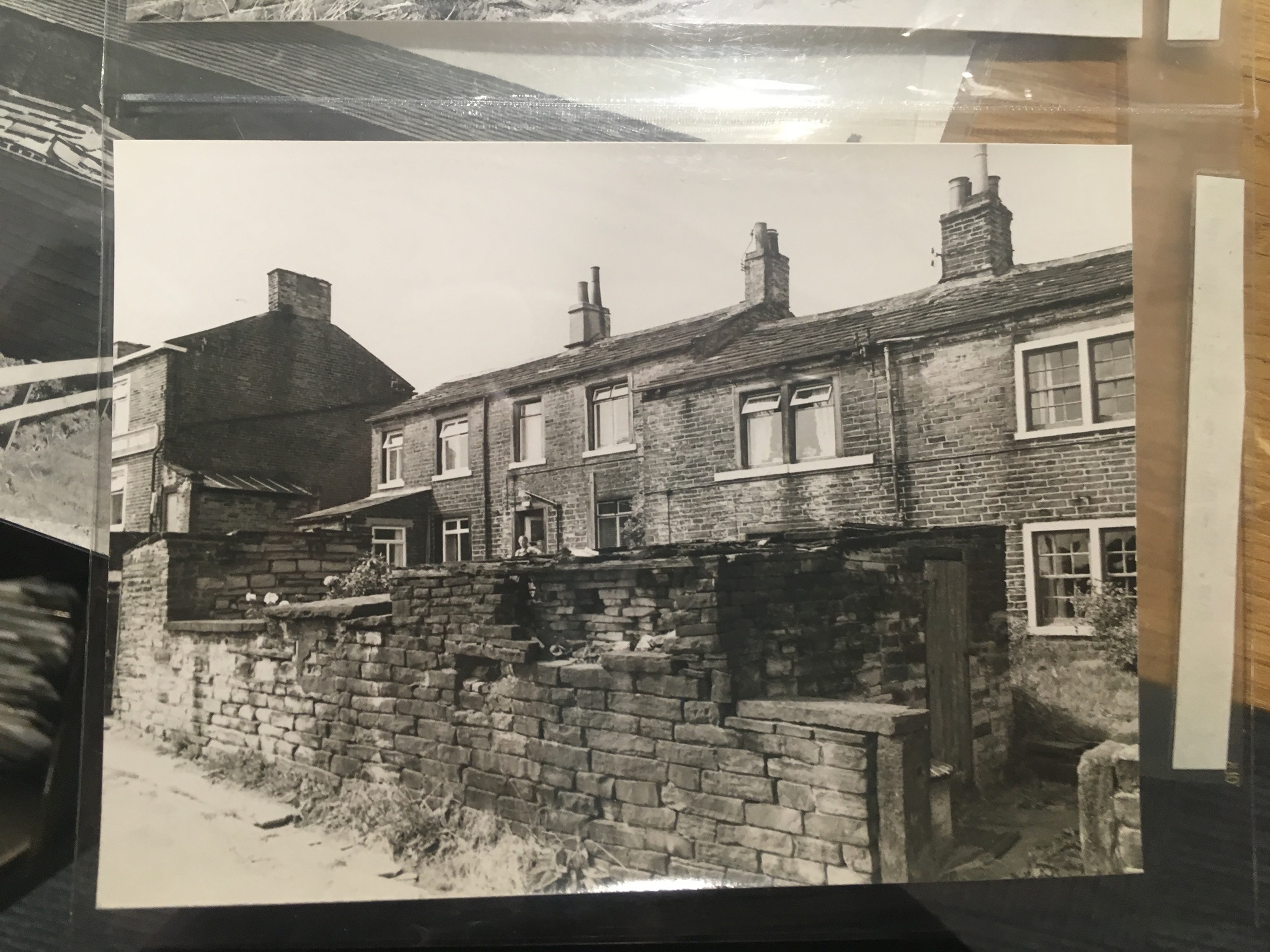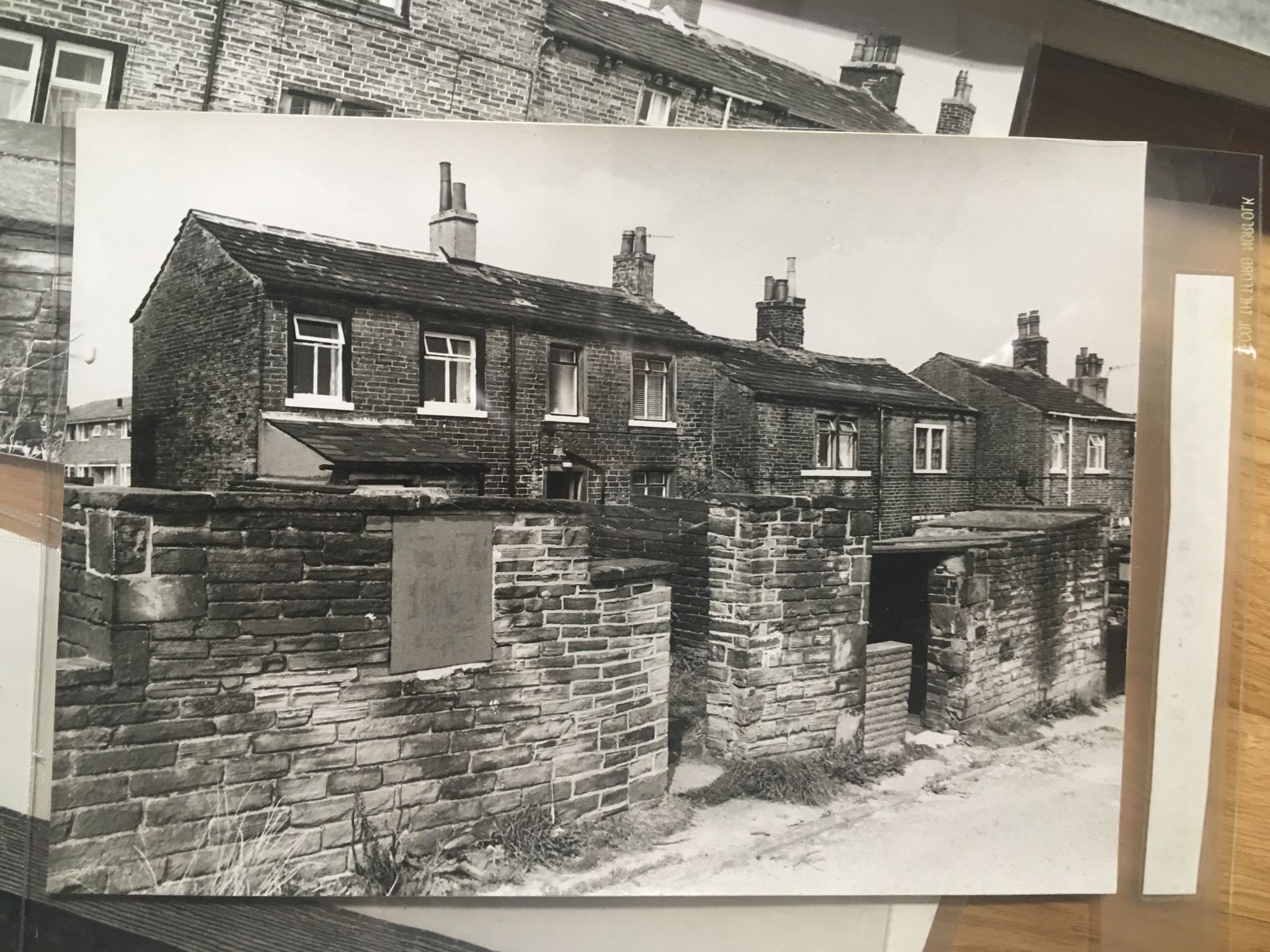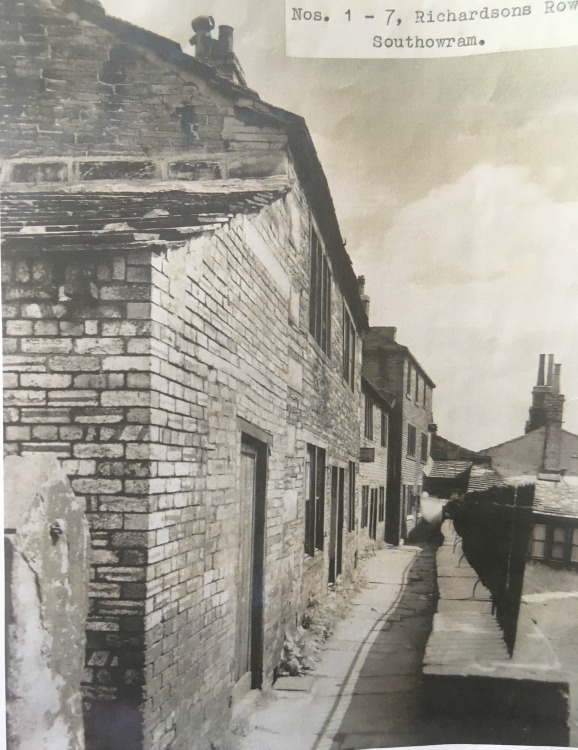 no's 1-7 Richardson's Row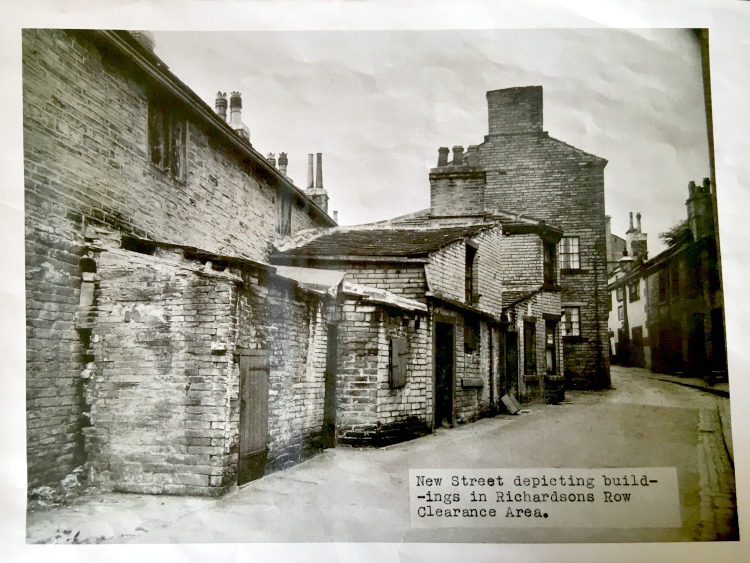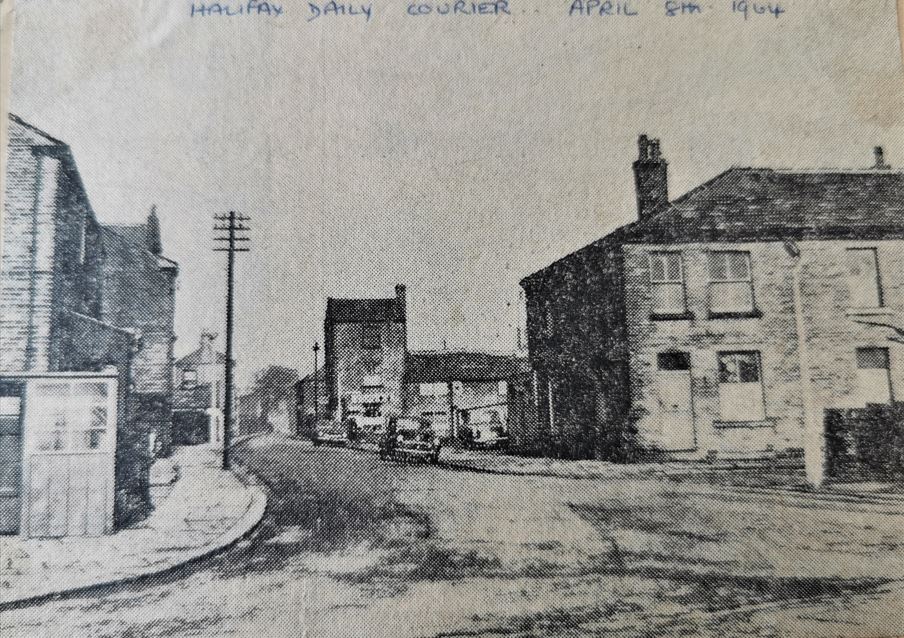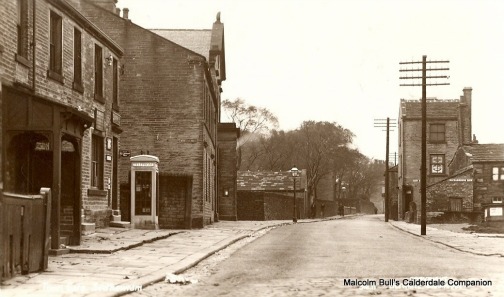 Richardsons Row are the terraced houses on the right

With reference to the Southowram photograph of Towngate in the 1950s, I thought you might be interested in the names of several shops operating along Towngate and New Street at that time.
1) The canopy, left foreground, is above the entrance steps to Broomhead's Fish and Chip shop, operated by Mary and Hilda Broomhead. Sometime in the 1960s, this became a hairdressers, as seen in the photograph of the corner of West Lane with the 30 Halifax Corporation Bus.
2) Next to Broomhead's, where the phone box is, is the Southowram Post Office, operated by Mr and Mrs Doran. This also, in the 1960s, changed location to Law Lane, next to the Southowram Library.
3) Out of shot, to the right, was the Economic Grocery Store.
4) The tall building, right mid-distance, at the top of New Street, is the grocery shop of Mr and Mrs Bill Popplewell. Ronnie Denton, who later opened a shop in Brighouse, also worked there.
5) Along New Street, next to Popplewell's, was a complex housing Wilf Marshall's Gents' Hairdressers, Nancy Hawtrey Ladies' Hairdressers and a cafe serving pie and peas, well patronised by workmen at lunch-time. Also along New Street, approaching the Jubilee Inn, was another Fish and Chip Shop. All these New Street shop premises have long been demolished.
6) Further along Towngate, right of shot, was Hurst's Drapery Store, with Miss Sykes behind the counter.
7) Towngate in the 1950s, right background, not far from its intersection with Cain Lane, was also the location of Mr Dobbie's Cobblers shop. This later moved to Bank Top, near the Cock and Bottle.
8) Barratt's, and later Buckley's, Newsagents lay next to a butcher's shop left background. In the 1950s the newsagents was operated by Joan Barratt and her husband Colin.
I, myself, approaching 65, was a small resident of Southowram 1953-1960. I visited all the shops above and have vivid memories of them all. Towngate in the 1950s was the shopping centre of Southowram. Road widening and the demolition of old properties have greatly changed the scene. The shopping centre has also migrated to Law Lane since the 1950s.
Robert Harrison

---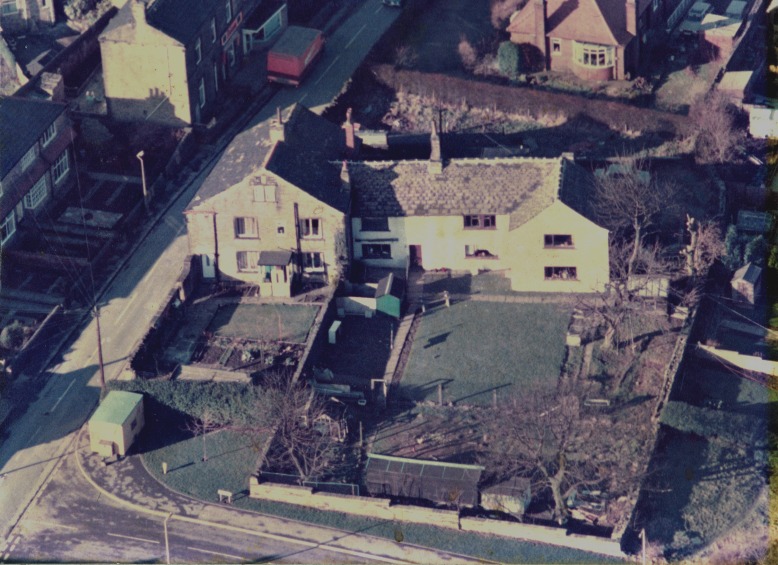 | | |
| --- | --- |
| | No. 1 Towngate. At one time there was 'Hirst and Sykes' Drapery/Haberdashery shop at this side and Doctor Lawson's Surgery at the far side. |
---
Return to Southowram Blog Page 8
Advance to Southowram Blog Page 10

If you have enjoyed your visit to this website, please spread the word by clicking the 'like' and 'share' buttons below. Thank you