Southowram-Blog-Page2

Southowram-Blog-Page2                                                            return to page 1

---
Southowram War Memorial
The following link lists the names of local men who served and fell in the Great War 1914 - 1918.  Click here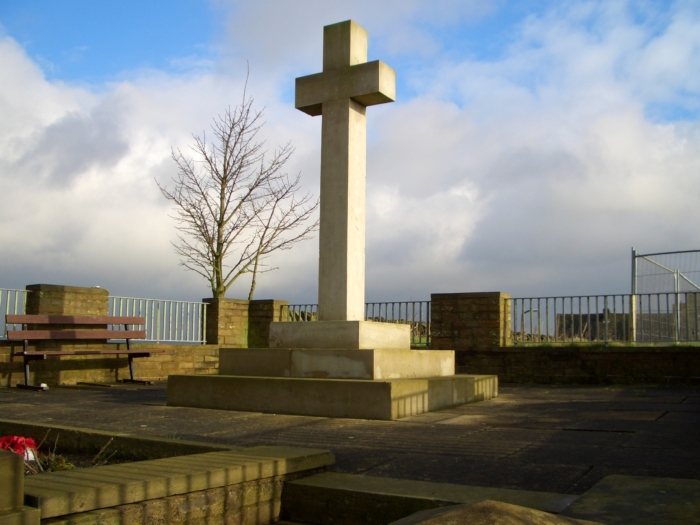 ---
Marshalls
The  following link tells the story of the early quarry days and how the company has stood the test of time. Click here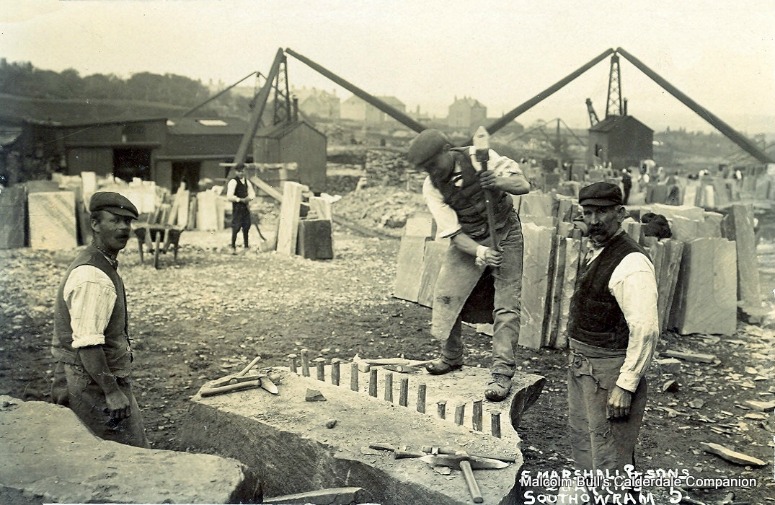 ---
Calderdale Horrible History!
Beheadings, plotting and murder, mysterious deaths linked to UFOs, mass public hysteria -all can be found amongst Calderdale's Horrible History. Read on, if you dare..! Read on

---
Anyone you recognise?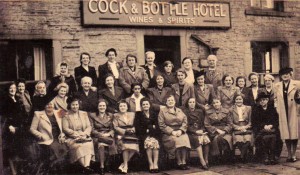 It was taken in 1950 and it's at the Cock and Bottle when it was a Whitakers pub but what else can you tell me. Can you put a name to any faces? Were they local girls or visitors?

---
What next for the Pack Horse?

With the news that Mumbai Flames has closed, what will become of this building now?
 It's unlikely that it will return to being a pub due to the fact that it has struggled in that trade for many years. So we will just have fond memories of those times.
 It could be a restaurant again as the property owners are in the trade already in Boothtown but, if it struggled with the great food that Mumbai Flames delivered, it is unlikely to work for anyone else.
If the building was demolished, it would be a safer junction but the owners won't get much of a return on their investment, so that is unlikely. It could be turned into residential property like the Malt Shovel has, but its not very suitable due to the location. Even so, I think that this is the most likely scenario.
The answer is - it has returned to life as the Pack Horse pub again and is now doing home made food. Good luck to Chris and Dianne.

---
Advertisement
GARY'S CARS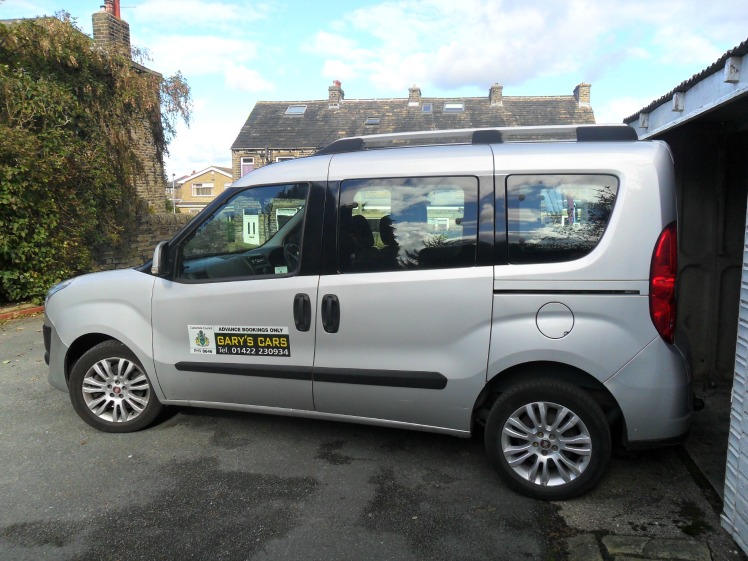 Taxi company is available in Southowram. Click here for Garys Cars
Southowram to anywhere in Halifax Town Centre = £4.50
Southowram to anywhere in Brighouse Town Centre = £4.50
Plus airport runs available - Manchester £45  Leeds £35        (carries 6 plus trailer)

---
Malt Shovel

A much needed transformation. The Malt Shovel seized trading about 15 years ago and has been an eyesore since but has recently been converted into 4 self contained apartments.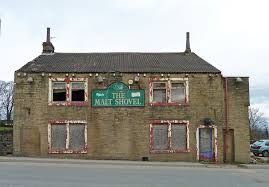 At one time there were several houses facing this pub and it was quite a popular venue for the people of Southowram. I remember a few card games taking place here, some with quite a substantial pot involved.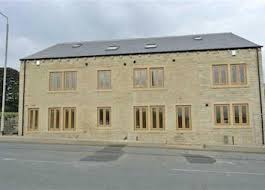 A big improvement to its recent state. Two bedroom apartments available for £550 per months at Bramleys estate agents.

---
Southowram mines
I have just discovered these interesting maps and information that includes Southowram mines which operated between the beginning of the 19th century and the middle of the 20th century see more.
There are no clues on who to credit this site but its a nice read.

Pit Hill on Trooper Lane some of the original mine buildings and the only lasting reminder of eighty years of industry and toil beneath Beacon Hill.

---
Emily Bronte at Law Hill House
Some very interesting reading here about Emily Bronte'stime at Law Hill House in Southowram from the book 'In the footsteps of the Brontes
https://books.google.co.uk/books?id=EmOmAnbQv_UC&pg=PA124&lpg=PA124&dq=old+southowram&source=bl&ots=G0m74jApV3&sig=Naag_v_sxDh8dFIIyoE9YFP3-EM&hl=en&sa=X&ei=196RVK__PMH5UvO0gbgK#v=onepage&q=old%20southowram&f=false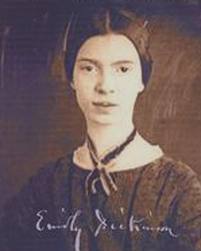 ---
You must read these.
There's also a great article from the book 'A Concise History of the Parish and Vicarage of Halifax, in the County of York' By John Crabtree . The article refers to land ownership in Southowram from the late 17C, Southowram Chapel, Cromwell Bottom and the Beacon. see more
There is also a link to the fascinating full book 'The Story of old Halifax' by T W Hanson. One of, if not, the best internet finds I have discovered click here.

---
A local Pop Star - Phil Griffin

---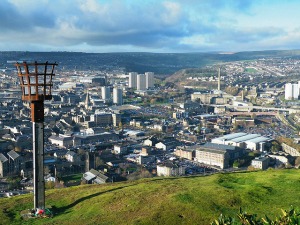 ---
Join in and write your own page. It's easy to do. How?
Do you have a great story or memory about Southowram? Share it!
---
Return to Southowram Blog page 1 from Southowram Blog page 2