Southowram-Blog-Page4

Southowram-Blog-Page4

Top half of Southowram Bank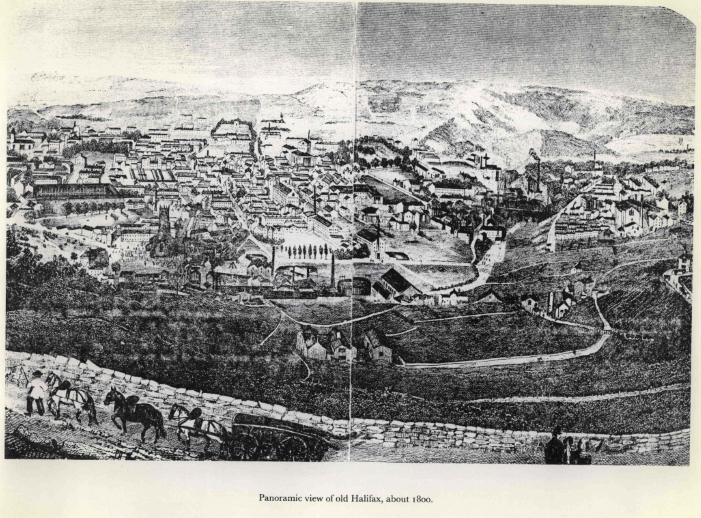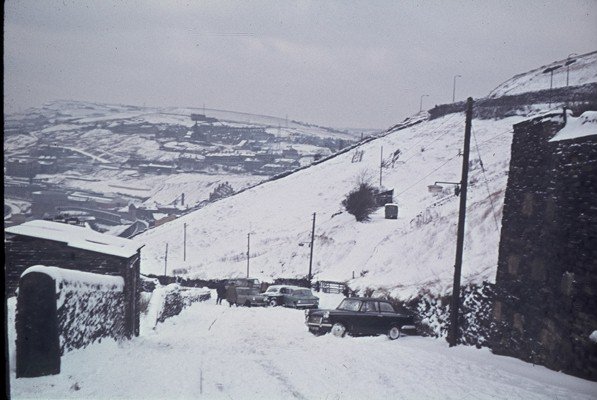 Some things never change. It seems car drivers still haven't learned that even the modern 4x4s are out of control on steep icy/snowy hills.

Above - St Micheals and All Angels Church

This path(seen here centre/right) leads round the back of what used to be St Micheals Church and you can still see grave-stone-like markers which are perhaps church boundary markers.
Robert Parker planted a number of trees on the bare hillside, but, with the coming of the mills and factories, these were killed off by the pollution from the town. Most of the trees and shrubs which can today be seen on the hillside are the results of reafforestation to mark the Halifax centenary in 1948 – when over 500 trees were planted – during the campaign organised by Charles Holdsworth in 1949, and more in 1956. In the early 1970s, members of the Halifax Civic Trust began to plant trees and shrubs – mainly broom and willow.

---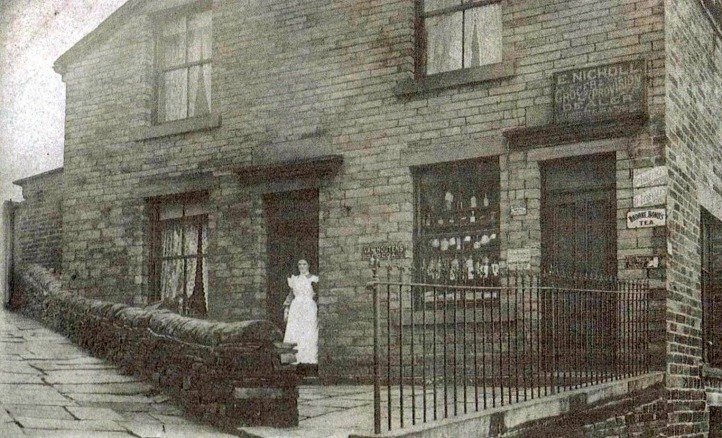 E Nicholl's Grocer , Blaithroyd Lane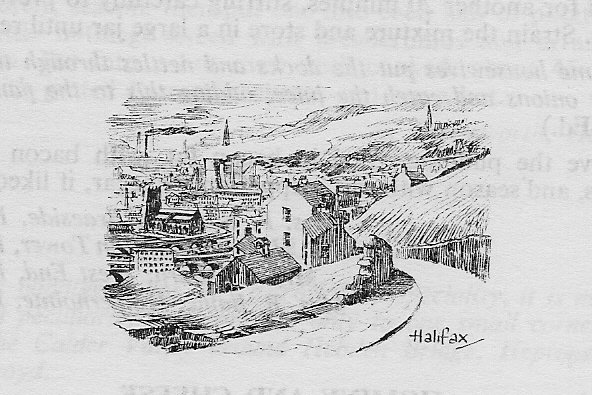 | | |
| --- | --- |
| | Castlemaine House was once known as Blaithroyd Working Mens Club |
There was also a pub called 'New Road Hotel' aka 'New Road Inn' at 66 Blaithroyd Lane (probably at the junction with Trooper Lane) which  opened in 1869 and closed in 1949.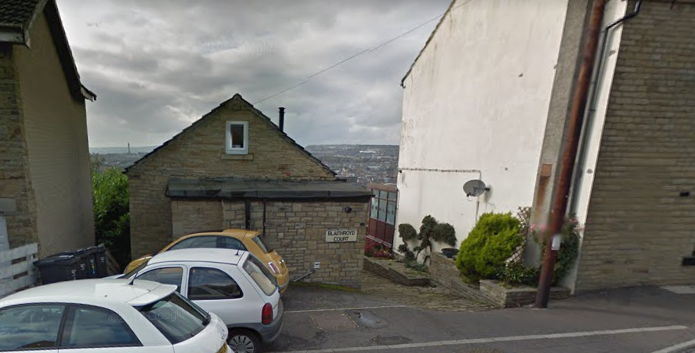 Blaithroyd Court

Blaithroyd Farm aka New Hall

Blaithroyd Terrace

Top of Southowram Old Bank.
This was the entrance to Fees Builders at one time. The company built the 1950s houses on Blaithroyd Lane.

---
Trooper Lane
Trooper Lane, Pit Hill, Caddy Field and the Stoney Royd area. Please feel free to add your own input by emailing info@halifaxpeople.com

Here we can see Stoney Royd Fever hospital in the foreground with the Caddy Field school behind it and Trooper Lane winding up towards Blaithroyd Lane which runs along the picture 3/4 of the way up.

Pit Hill was so called due to all the mining in this area.

| | |
| --- | --- |
| | Trooper Lane Co-op |
| | |
| --- | --- |
| | Past and present. |
High Grove Place
High Grove Lane - Holly Mount

Prospect Terrace

---