Southowram Blog page3

Southowram Blog page3

Clarke's Bridge at Bank Bottom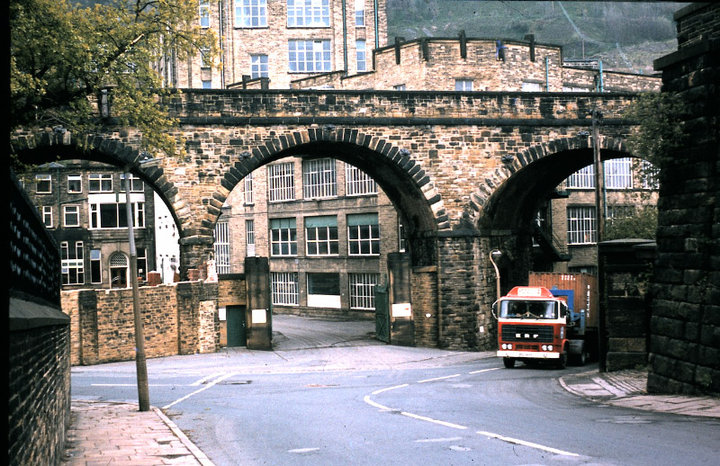 Above- The road where the wagon is coming from is Berry Lane. This leads around to Mackintoshes and then changes to Bailey Hall Road which leads on Swan Bank Lane to Swan Bank, Caddy Field and Stoney Royd areas at the bottom of Trooper Lane. Pubs along this road included:-
T' Cat I' Th' Window - 8/10 Lower Kirkgate
Dublin Arms (aka Wagon and Horses) - 7 Berry Lane

Swan Bank Tavern - opposite Stoney Royd Gardens

---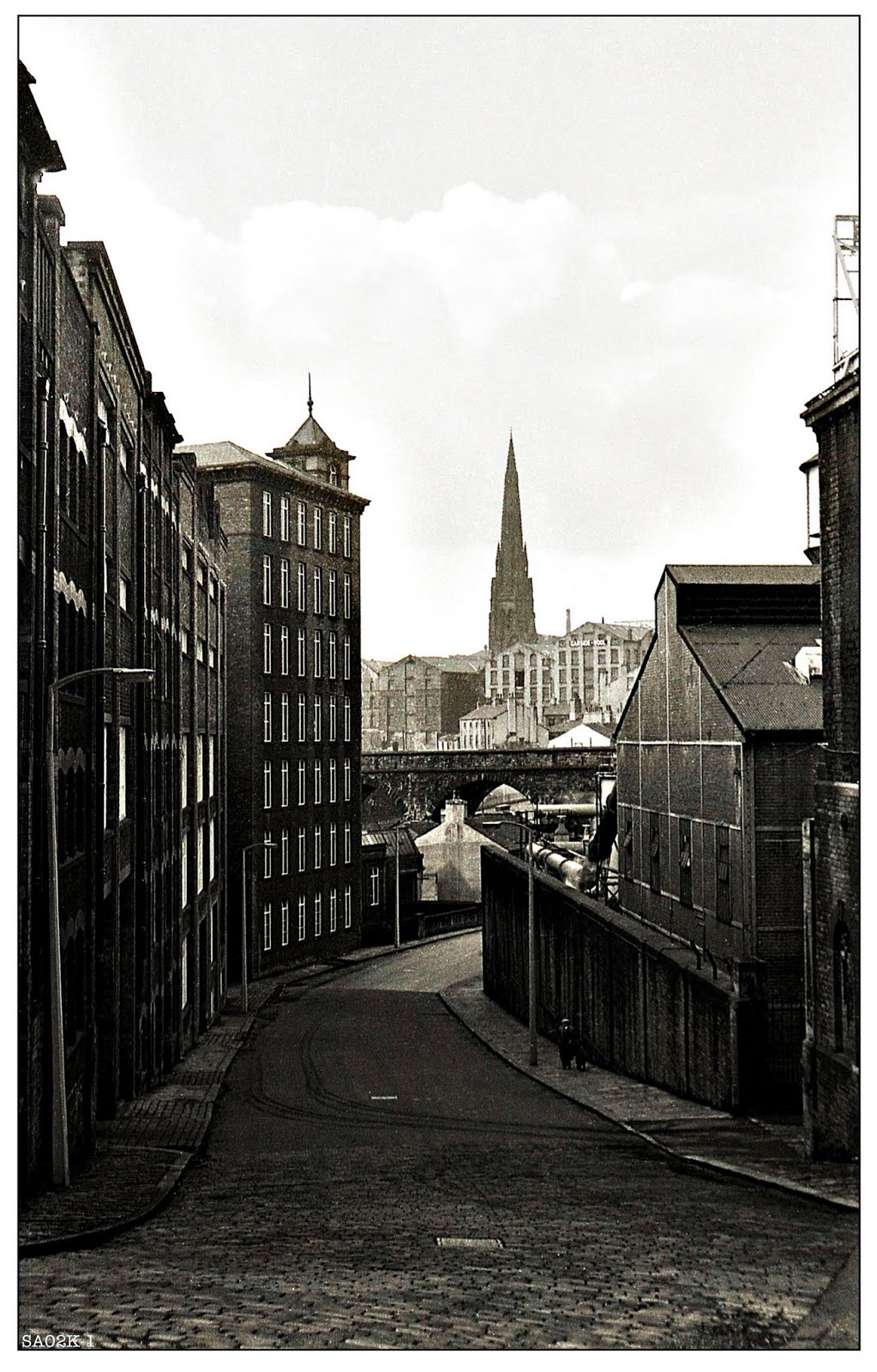 Above - The building at the bottom of the bank was Riding Hall Carpets and later became Homfrey carpets.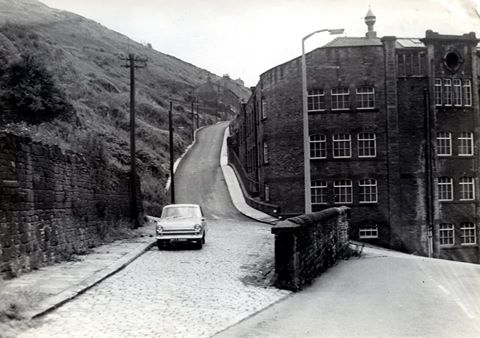 Above - Looking up Southowram Bank, Magna Via to the left and Clarkes Bridge/Bank Bottom to the right.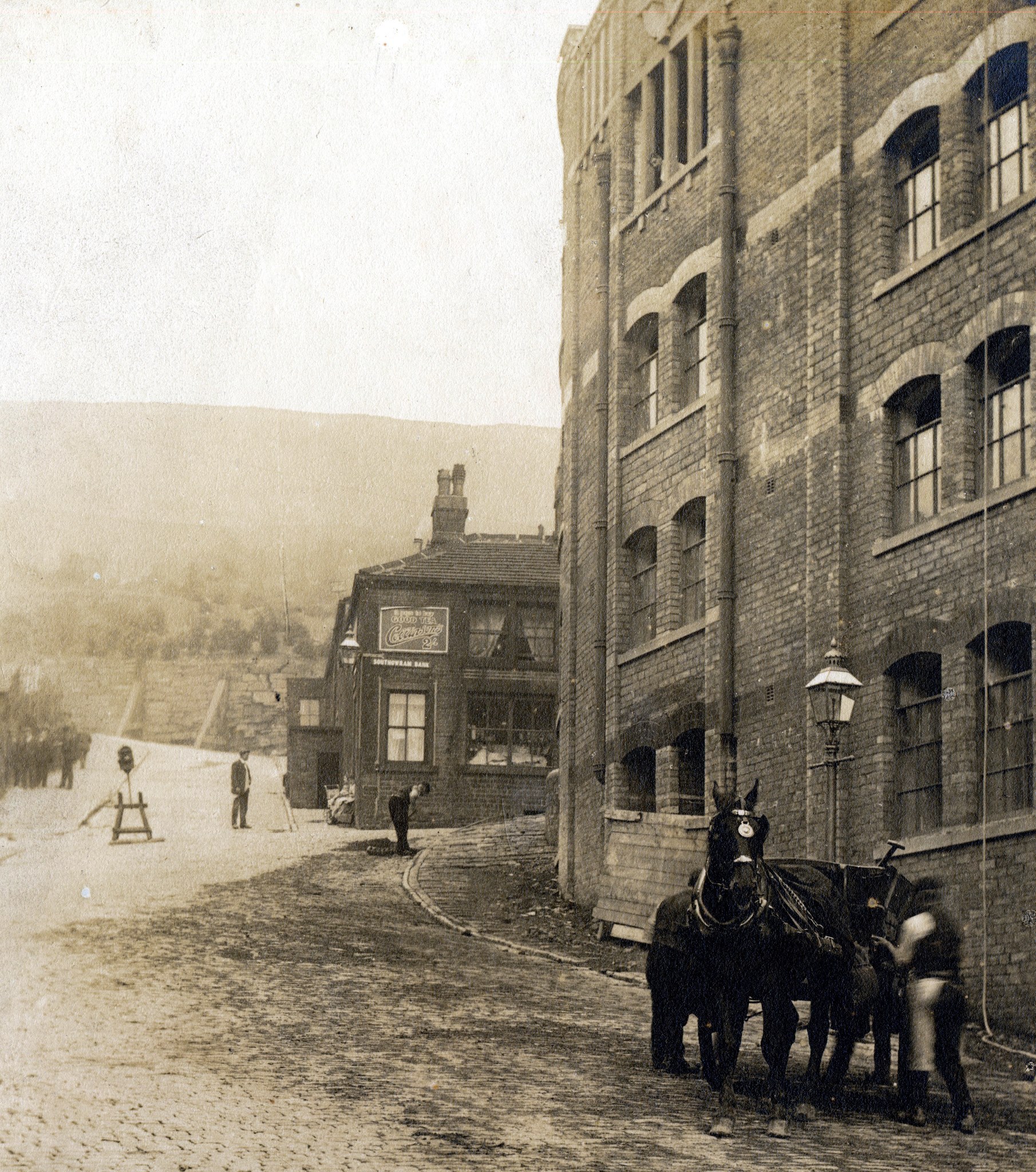 Bank Bottom thanks to Steve Gee. 

Above - Charlestown Road on the right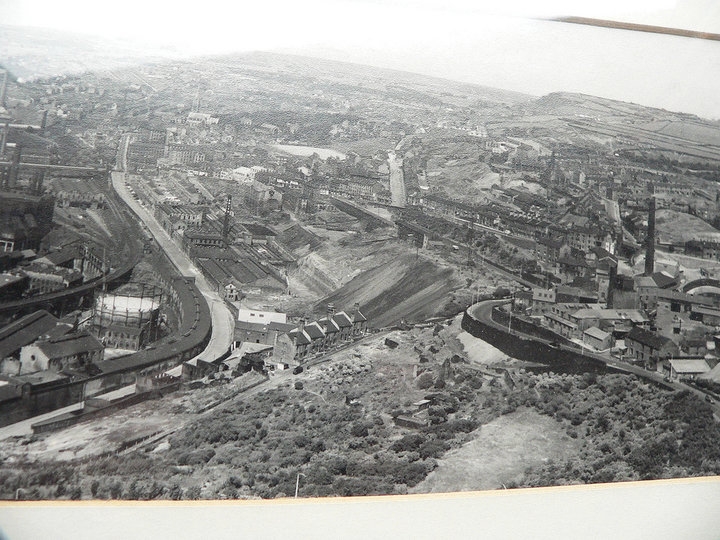 Above - Charlestown Road on the left and Beacon Hill Road winding round on the right.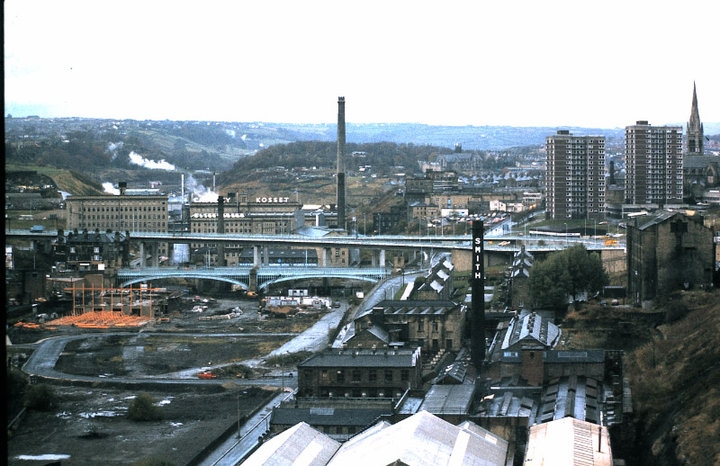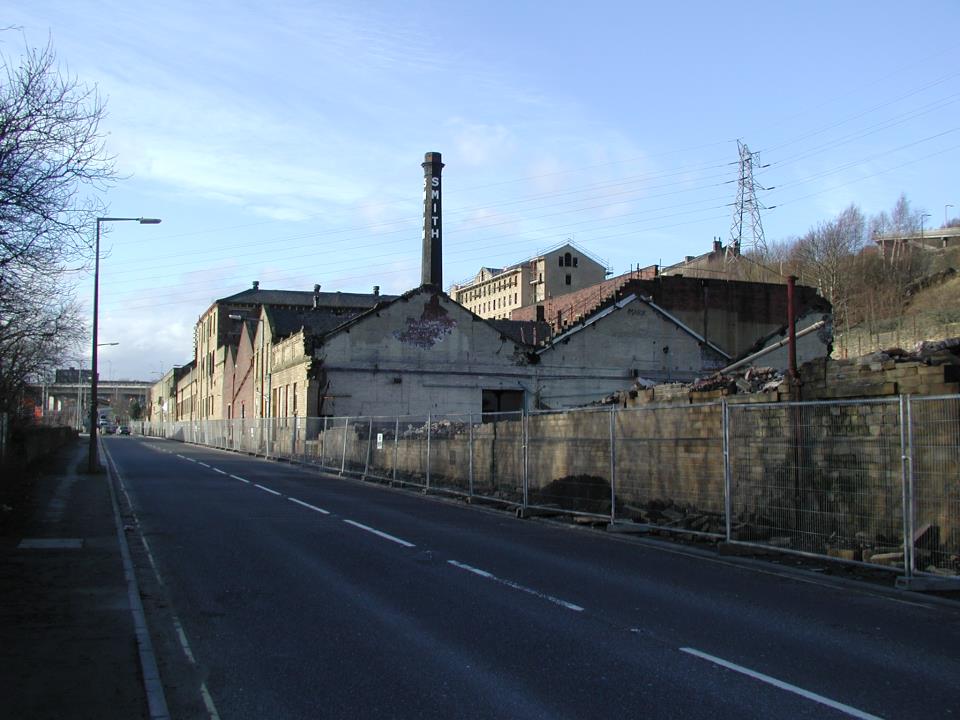 Magna Via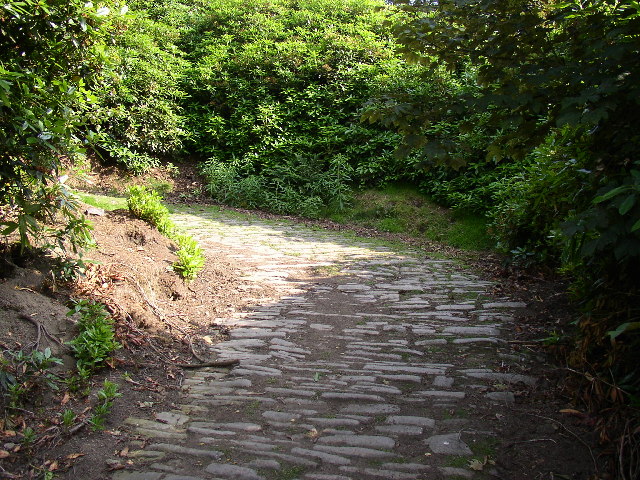 Above - This is the medieval 'main road' from Wakefield to Halifax. The paving has been renewed, of course; people used to leave money in their wills to keep it in good repair. Its preservation is due to the difficulty of widening it for coaches in the 18C. A new road was built past Shibden Hall instead. Most of the paving has been overgrown, but this section has been restored.
http://www.geograph.org.uk/photo/38276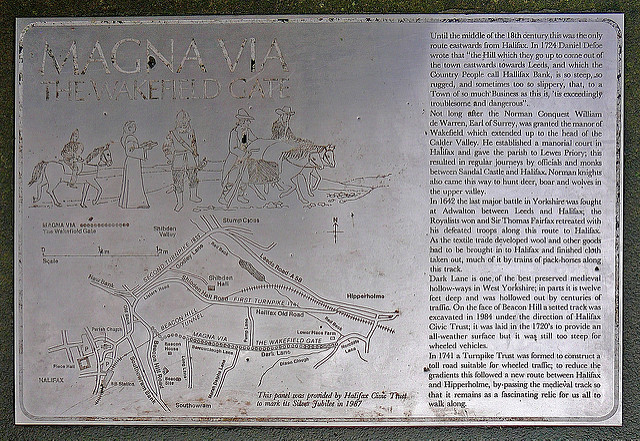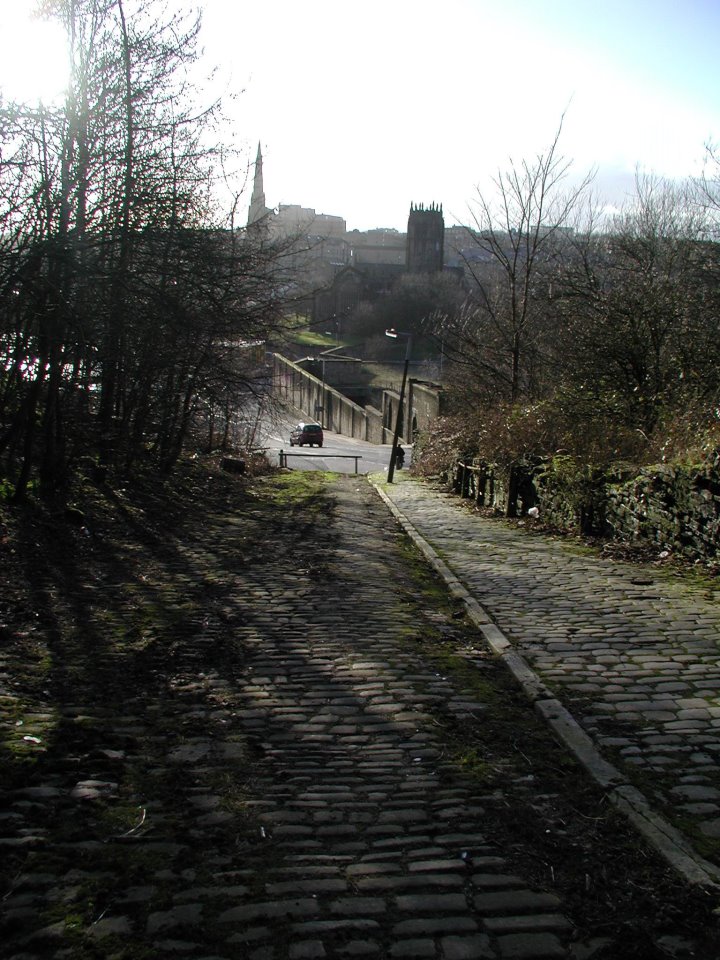 Looking down Old Bank/Magna Via.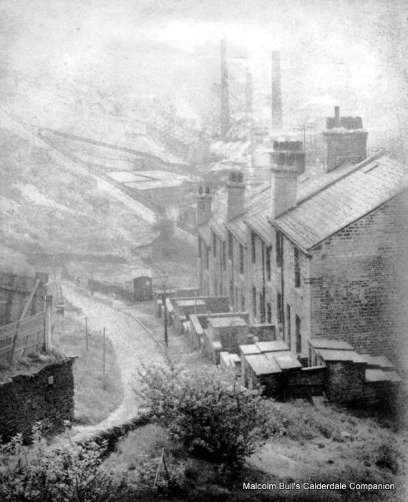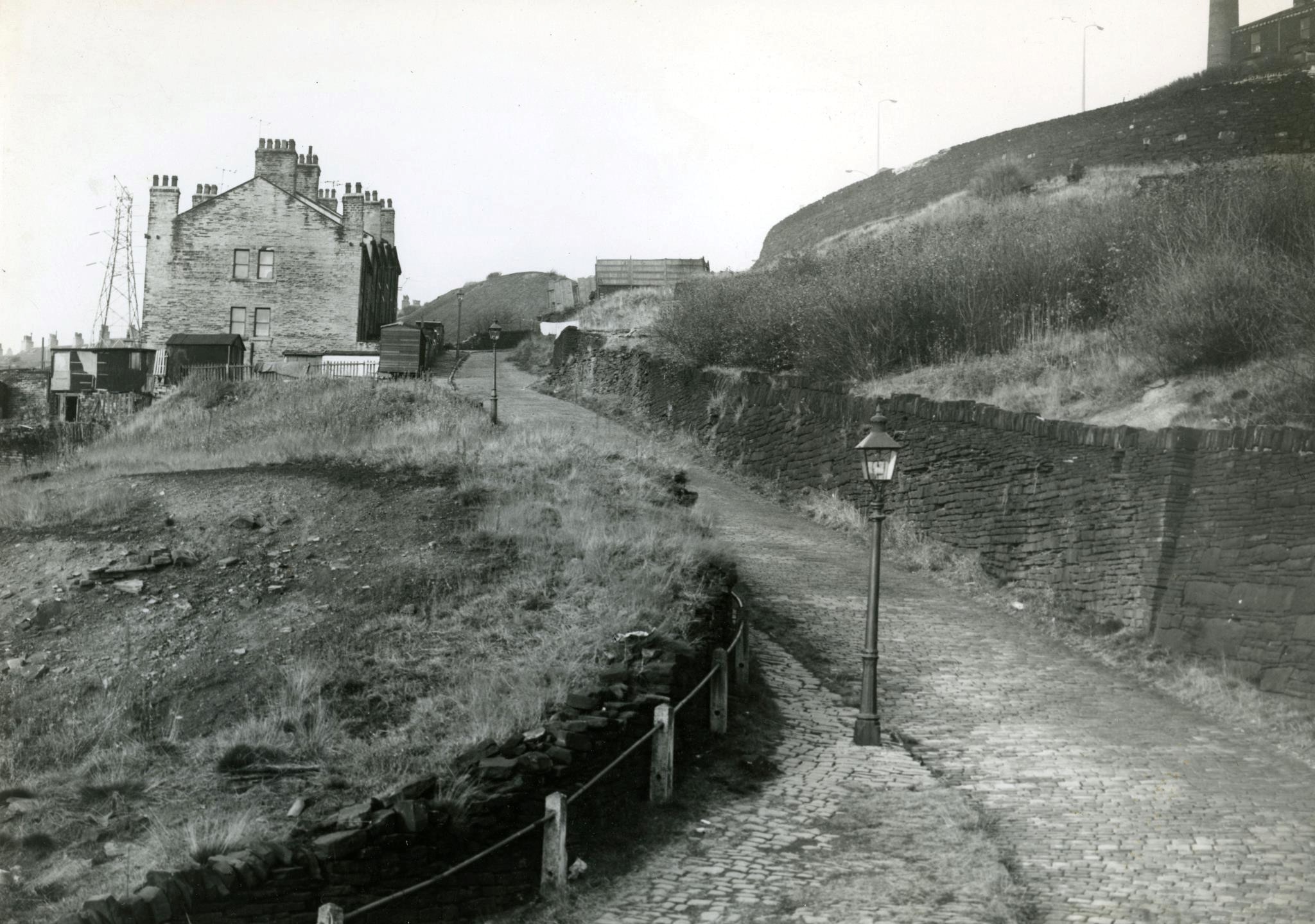 Gashouse Lane

---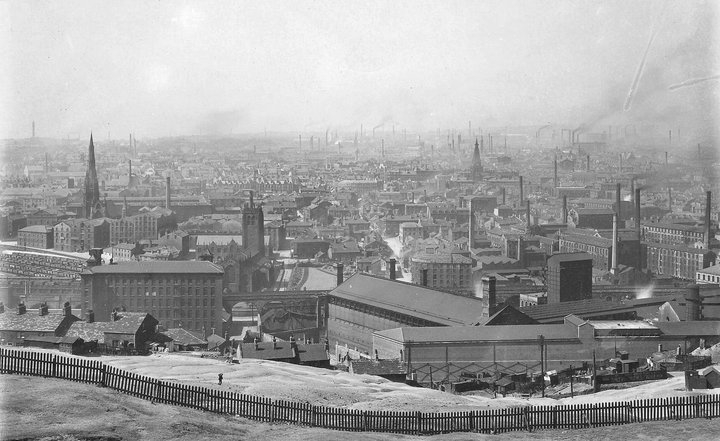 ---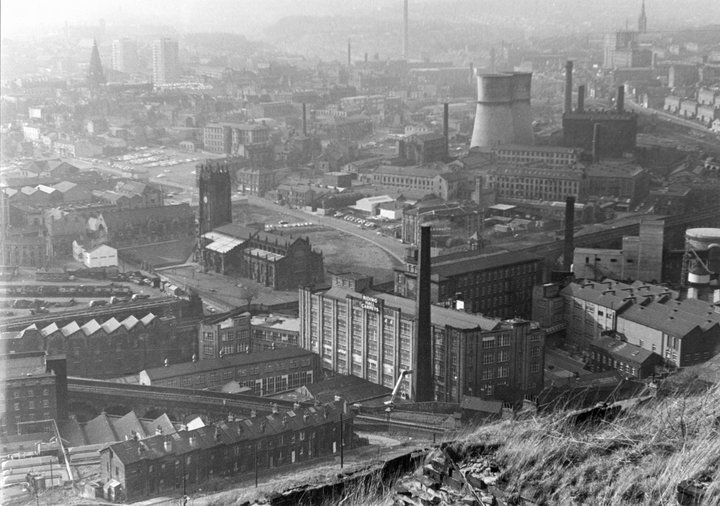 Above - The area below the Church was known as Bank Bottom and included Baldwin Terrace (bottom left), Riding Hall Carpets (just below central) as well as the following pubs/beerhouses. 
Strangers' Arms at 1 Bank Bottom

Red Lion at 6 Bank Bottom
Mason's Arms 16 Bank Bottom
Moulders' Arms at 22 Bank Bottom
Bird in the Hand at 29 Bank Bottom

Dyer and Miller at Bank Bottom
Gas House Inn at Bank Bottom (off Old Bank and behind what is now the concrete batching plant)
The Lamb at 5 Bridge Street (left as you come out of the Railway Station carpark)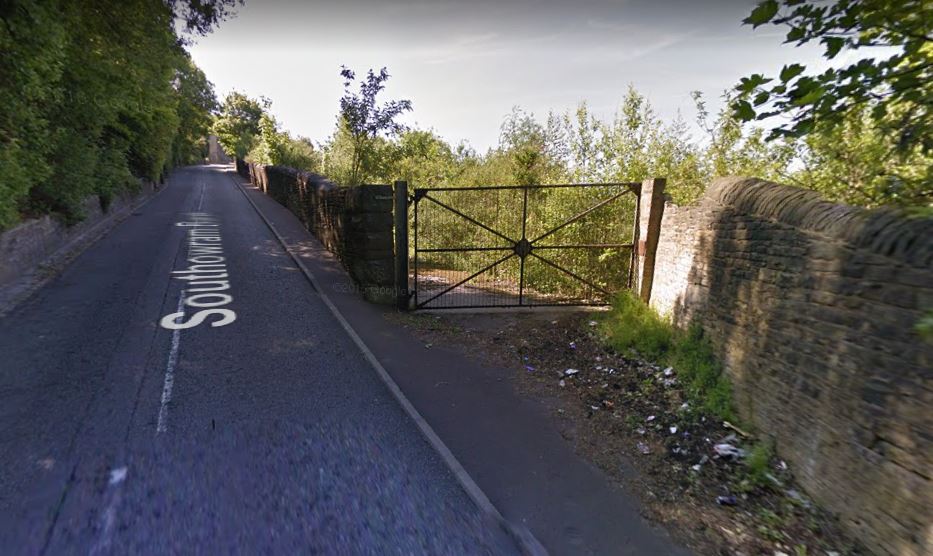 Colliery

This area was where they filmed part of the film 'Yanks' with Richard Gere.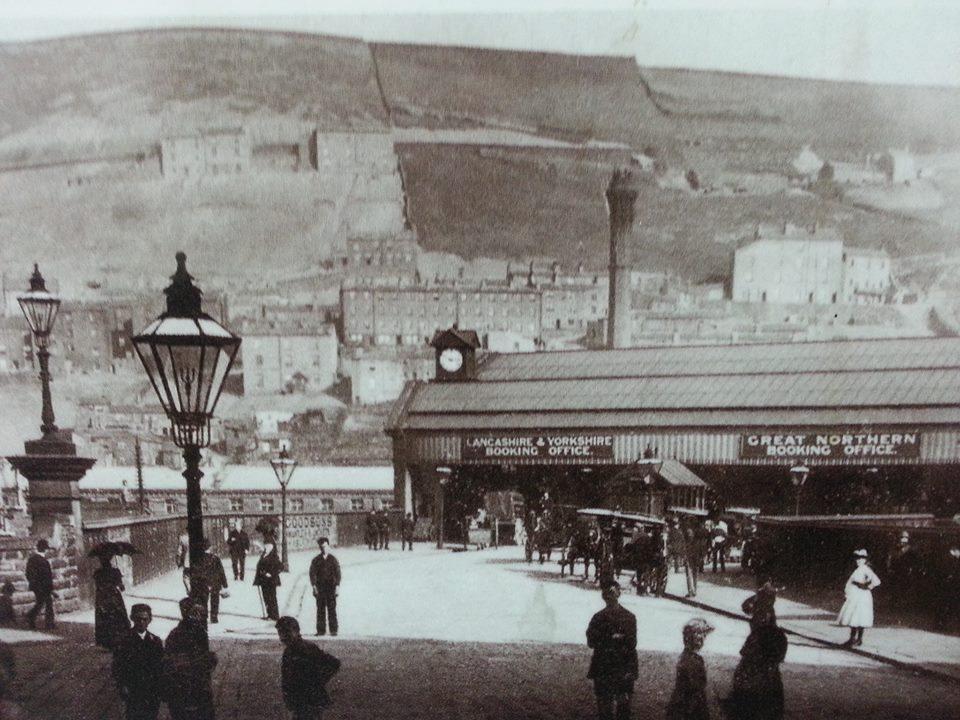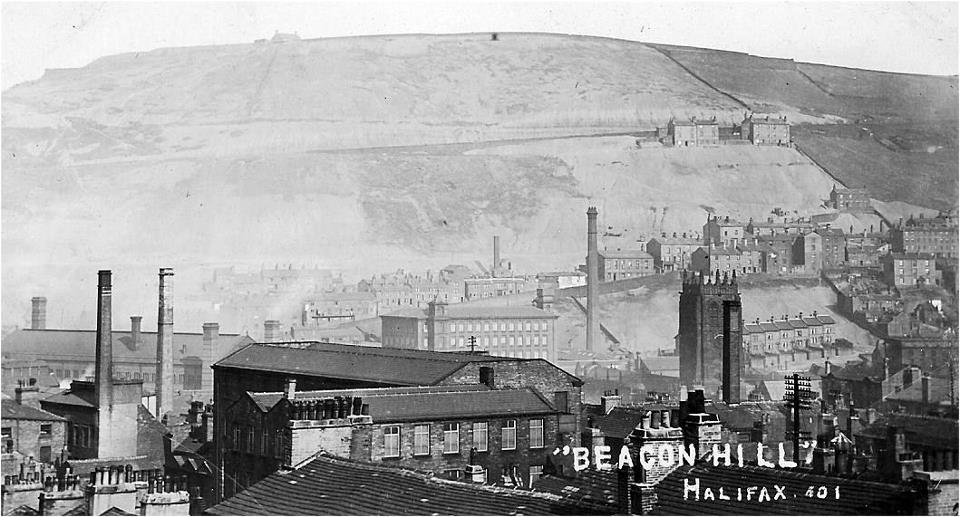 Within the buildings in the background(centre) on Southowram Bank was the Pineberry area. Somewhere in there was the Pineberry Tavern. There was a Pineberry football club at one time although they must have played elsewhere. To the right of the picture was Bailey Hall.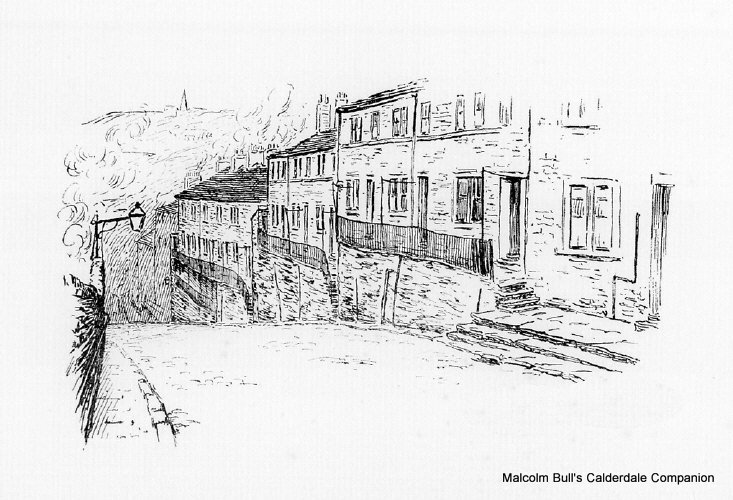 Above - Houses at Pineberry Hill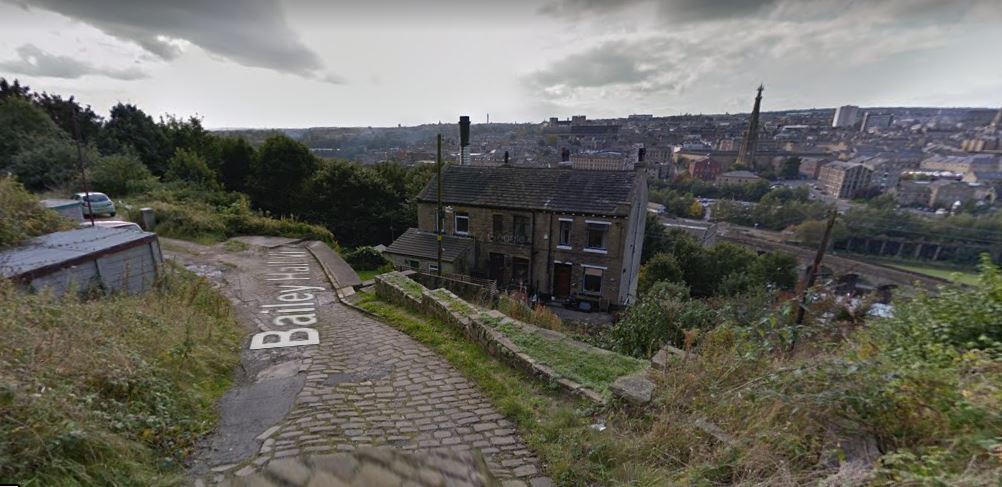 Above - Bailey Hall - There was once several rows of terraced houses in this area and a road(Bailey Hall Bank) that led down to Bailey Hall Road. Terraced houses included:-
Back Railway Terrace, Hoyle's Buildings, Premises, Tordoff's Row and Woodhead's Row

---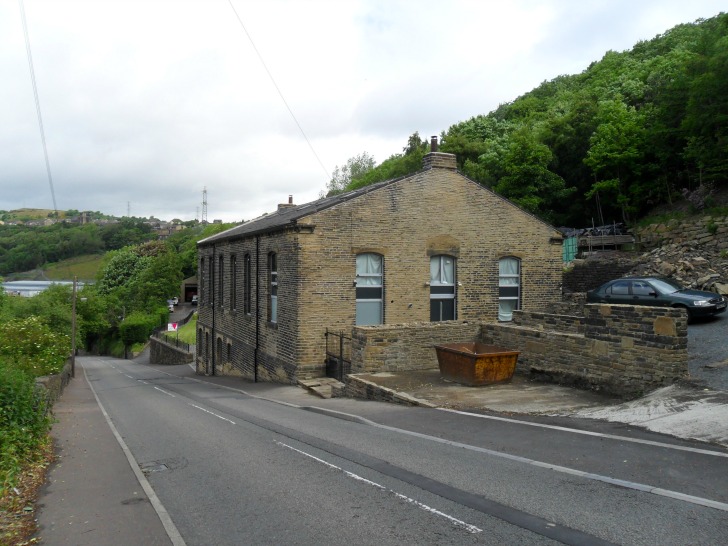 Southowram Bank Board School. Part of Sunday School was used as a Board School and as a United Methodist Free Chapel. In 1894, there were 113 infants attending [average attendance 84], although it had accommodation for around 200 pupils. In 1921, maps show the building as a Sunday School.

---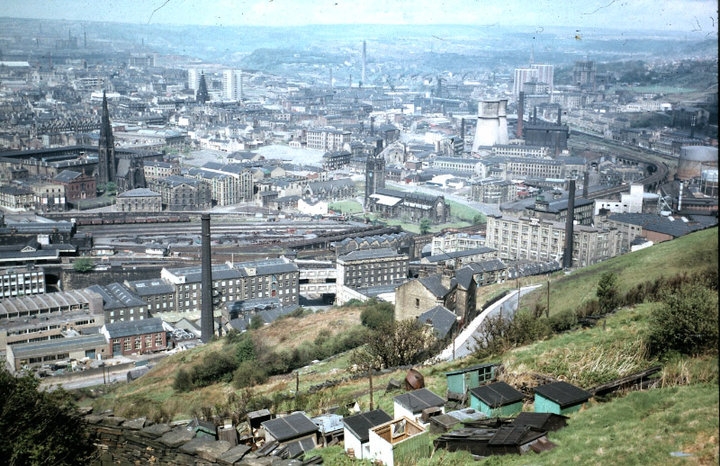 Above - you can see Berry Lane (bottom left) and the row of factories all the way on to Riding Hall Mill (centre right)