WundaNumba.com
MAKING THE WORLD SMILE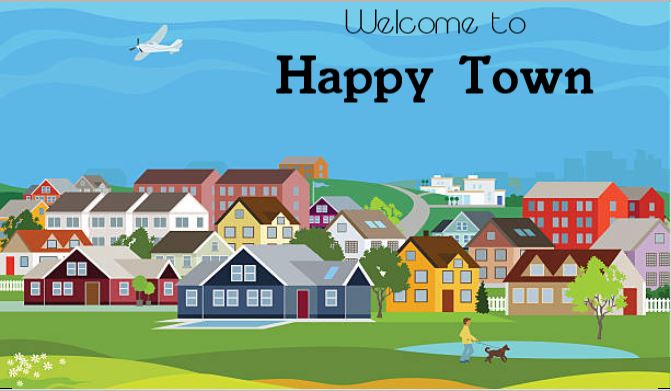 Here in Happy Town everyone smiles. You see, we all know that laughing and smiling is infectious.
What we want to do is to get the whole world to smile and you can help.
You are probably here because you have seen one of our happy signs like the one below.
These signs are popping up all over the world and every single one of them is to make people smile.

There is often a number at the bottom which we call WundaNumba's.
When you see a WundaNumba, you can look it up (BELOW) to see something to make you smile.
| | |
| --- | --- |
| | |

| | |
| --- | --- |
| | |
---
YOU HAVE BEEN CHALLENGED

Visit  'WundaNumba 01'  for details
WundaNumba.com
01
Everyone knows that laughs and smiles are addictive. So, I am setting the whole world a challenge. I am testing the power of the internet.
If everyone makes one person smile - Mission accomplished
I have posted the following picture in my local town promoting this page.

I have said nothing else to anyone at all. 
What I want you to do is promote it worldwide
Let's see how quick our smile is spread around the world
How to promote it
Simply advertise it in any legal way possible.
All your promotion should say is
WundaNumba.com 001
Hand out notes
Make a poster
Add another 'WundaNumba' page

(read more)
Keep your eye out for more WundaNumba's which will soon appear everywhere.
Every time you see a number, look it up. It should always be something to make you smile. Just a little something to make life easier. From a simple 'Thank You' to a gift voucher. Anything that makes life that little bit easier.
---
WundaNumba 002
---
How to Claim - Show this voucher                              Start 2/7/21 - End 2/8/21
---
Start7/7/2021 - Ends 7/8/2021
---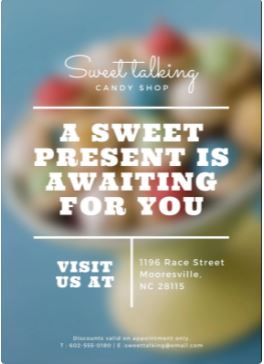 Start 5/6/21 - Ends 6/6/21
---
| | |
| --- | --- |
| | 1 - Red Smile = Special Message/Info |

| | |
| --- | --- |
| | 5 - Pink Smile = Individual Business |

| | |
| --- | --- |
| | 2 - Yellow Smile = Vouchers/Offers |

| | |
| --- | --- |
| | 4 - Blue Smile = For Sale |

| | |
| --- | --- |
| | 6 - Orange Smile = International |
All Hushnumbers are 7 digits long
950-0001
The 9 relates to the subject.
9 means Local Vouchers (See what 1-8 represents)
50 relates to the area. 50 means Halifax, UK (See all areas with agents)
The 0001 relates to Page number. Next page sold in Halifax will be 0002
---
First Number represents
9 means Local Vouchers (Specific to where you see a Hushnumber)

8 means Individual Businesses ( e.g. a new Restaurant)
7 = Sighteers Page (tbc)
6 = Weblink and Special Messages
5 = International or Village page
4 = Events
3 = I-Spy Page (Game)
2 = No agent
1 = Other

---
Areas with Agents
1500 - Halifax, West Yorkshire, UK 
---
About Hushnumber
Hushnumber has an objective to attract visitors by supplying a selection of eye-catching offers within walking distance of wherever you might spot a Hushnumber sign.
At the same time we also try to supply an improved audience for any business that chooses to advertise with us. By using the word 'Hushnumber', we create a curiosity that serves two purposes. 1. It gets people talking and spreading the SHHH Secret aspect and 2. People search the website because they are intrigued and curious.
Wherever you are, if you see a Hushnumber, just search the number on our homepage and you will hopefully find something of interest and value to always make your visit worthwhile.
These can vary from 'Vouchers', 'Events', 'Bargain buys' and many more surprises.
For those who have paid to advertise, you will receive your areas' Hushnumber which you should promote in any LEGAL way you choose.
We do encourage all advertisers to promote our Hushnumber logo with the "Hushnumber Area Number" instead of their usual form of advertising. This method will be the secret to this everyones future success. Trust it.
---
PRICES
This is the easy bit.
Add one voucher to the page of your choice
£10 per month
£50 per year
£150 lifetime
Add a webpage - These are like having your own small website but you can change the page once per month(£5 for every change)if required. Very useful if you have a different offer/event regularly. Read more
£20 per month
£100 per year
£300 lifetime
---
ADVERTISE
Adverts are meant to appeal to the "leisure and entertainment" sector and not the "trade and industry" sector. This is to make the website an experience of immediate appeal where any offers are relevant and available within easy distance when an Hushnumber is found.
Examples could be as simple as a voucher/reduction for a local shop/restaurant or reduced admission to an event.
Your voucher will be a simple design provided by us by using information from the form on our "Add Voucher" page. This is so that vouchers can be printed easily by the public.
About Hushnumber - Prices - Advertise - Contact - Disclaimer
---