Advertising just became fun, addictive and exciting
WUNDANUMBA.com is the new and fun way for absolutely anyone to get involved in advertising.
Link Only
Don't play the game - Your WundaNumba links straight to your Website/webpage
The WundaNumba game
With a good imagination you can test your advertising skills against the biggest businesses in the world
"The art of the game is in your imagination"

View the list of WundaNumba's to see what other buyers are doing
HOW DOES WundaNumba WORK?

This website could be the biggest breakthrough in advertising ever 

and you can be a huge part of it ............
OK - How does it work
All you need is a website/weblink to promote.

Most people would obviously promote their own businesses, but you could promote the business of a friend/family member/club/shop/webpage or anything you feel would be interesting for other people.
When you have chosen the webpage/web link you wish to promote, you need to buy a
'WUNDANUMBA' 
All you have to do now is promote the logo below with your 'WUNDANUMBA' number written in the space.
As long as you display our logo with your number - you will get visitors
This is where it gets interesting and exciting
On our homepage is a list of 'WUNDANUMBA's numbers which are in ranked order from top to bottom according to number of page views
Your aim is to climb this ladder to the top
The higher you get - the more page views you are likely to receive
There are several ways to climb the ladder based on the number of points you have
1. Every page view = 1 point. The more inventive and succesful your advertising = more traffic you will get to your page
2. Buy your way further up (in increments of £5 per 20 points)
3. Win points from competitions, challenges and awards
WUNDANUMBA.com

Making advertising fun
WundaNumba's listed in order of views last month

Page  - 5661 


WundaNumba's listed numerically

5001

5002

5003
WundaNumba 5661

Page Views

Nov 2022 - views

Rewards
Buy a number
For Sale
This advert space 
Can you make and sell a variety of merchandise(especially window stickers)with our logo on it?
Contact info@   with your offer
What is WundaNumba?
If you have anything to tell people, buy a WundaNumba and tell them
Use any legal way you can imagine to promote your WundaNumba
That's it - It really is that simple.
Now all you need is an imagination and WundaNumba does the rest.
Visit our Facebook page for ideas
On the welcome page there are several 'WundaNumbas' so please check them out.
Every WundaNumba has a different message but relevant to where you came across it.
These are just a few things that WundaNumbas could replace or promote

replace QR codes

replace various printing costs 

replace Magazine/newspaper advertising

promote Charities

replace Expensive Website costs

replace Business cards

replace Advertising banners

promote Tourist Information boards

replace Timetables

promote Vouchers

promote/replace Special occasion ideas (Valentine/Xmas/Mothers Day cards)

promote House/car for sale

replace/promote Treasure Hunts/games eg. similar to Eddie Stobbart name search

and much, much more depending on peoples imagination. 



Over time you notice more and more of these WundaNumba signs and every time you see one it triggers your curiosity. You just can't help but look it up.
It becomes addictive
You add the APP to your phone.
Now as soon as you see a WundaNumba, you input the number and instantly view the relevant WundaNumba message.
You go on holiday abroad and, you can't believe your eyes. WundaNumba's are even here.
How can you resist looking them up?
Promotional Offer
If you buy a WundaNumba and send us your page details, 
---
Example 1
Now lets say you buy a WundaNumba because you are promoting your band which are playing next month at a local pub. 
You don't have much money for advertising but you can buy a WundaNumba very cheaply for either 1 month, 1 year or lifetime.
You buy the 1 month package and design a poster and forward it to us by email.
You now have a webpage and a WundaNumba e.g WundaNumba 1665
You ask the pub to display the WundaNumba in its window but here is the best bit. 
You can use any legal method at all for promoting your WundaNumba (use your imagination) but the easiest and simplest way is this.
SIMPLY WRITE YOUR WUNDANUMBA(1665) ON PIECES OF PAPER AND EITHER HAND THEM OUT OR LEAVE AROUND IN OBVIOUS PLACES FOR PEOPLE TO FIND.
You will be very surprised at how curious people can be
That is the full concept behind the WundaNumba idea - CURIOUSITY
Example 2
Vouchers
How to Claim - Show this voucher                              Start 2/7/21 - End 2/8/21
---
Example 3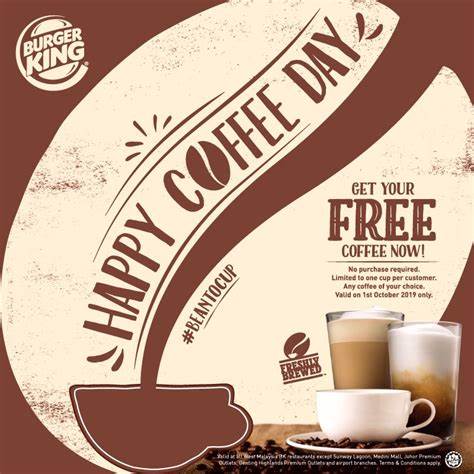 ---
Example 4
This idea is designed to open up your imagination.
More and more people are stopping sending Christmas cards. You could design your own Family card, add it on a WundaNumba page and send the link to family and friends by phone or email or other social media contact.
Keep your eye out for more WundaNumba's which will soon appear everywhere.
Every time you see a number, look it up. It should always be something to make you smile. Just a little something to make life easier. From a simple 'Thank You' to a gift voucher. Anything that makes life that little bit easier.
---
About Hushnumber
Hushnumber has an objective to attract visitors by supplying a selection of eye-catching pages. At the same time we also try to supply an improved audience for any business that chooses to advertise with us.
By using the word 'Hushnumber', we create a curiosity that serves two purposes. 1. It gets people talking and spreading the SHHH Secret aspect and 2. People search the website because they are intrigued and curious.
Wherever you are, if you see a Hushnumber, just search the number on our homepage or APP and you will hopefully find something of interest and value to always make your visit worthwhile.
These can vary from 'Vouchers', 'Events', 'Bargain buys' and many more surprises.
For those who have paid to advertise, you will receive your areas' Hushnumber which you should promote in any LEGAL way you choose.
We do insist that all our advertisers promote our Hushnumber logo with the "Hushnumber Area Number" instead of their usual form of advertising. This method will be the secret to  everyones future success. Trust it.
---
PRICES
Buy a WundaNumba page for
£19 per month
£69 per year
£199 lifetime
There is an extra charge if you require any updates to your page (once a month)
---
ADVERTISE
Adverts are meant to appeal to the "leisure and entertainment" sector and not the "trade and industry" sector. This is to make the website an experience of immediate appeal where any offers are relevant and available within easy distance when an Hushnumber is found.
Examples could be as simple as a voucher/reduction for a local shop/restaurant or reduced admission to an event.
Your page will be a simple design provided by us by using information you provide (Copy and Paste). This is to keep prices down.
You can ask for a more advanced page, but charges will represent the requirement.
About Hushnumber - Prices - Advertise - Contact - Disclaimer
---
If you have enjoyed your visit to this website, please spread the word by clicking the 'like' and 'share' buttons below. Thank you