Add your own content to this website
There are so many ways for Halifax people to join in. All you need to do is email me at info@halifaxpeople.com. If you have pictures to show that's great and if you have a video I find it's best to create a youtube account and upload there (you can make good quality videos with your mobile phone).. You then just send me the link address. This is also a great method for your business promotion.
When you send me an email, please include:-
1. Your name and/or business name
2. Your email address
3. Your address (optional)
4. Your mobile phone number (optional)
5. Your subject (including any links, files etc)
6. Which page you request your subject on (eg. Home page, one of the village pages etc)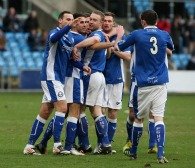 ' Ok so how can I join in?'
First thing to do is click on this sites 'Follow' button. This means you will be kept in touch everytime there are additions to this site. You should also add this page to your favourites so that you don't lose it.
-
Make a promotion video and I will give it a prominent position on this site
-
Sell a product - any product even your house or car (add pictures or a video too).
-
Write or video your own feature on something /someone/or event.
-
Organise an event or competition. You might even get a sponsor from this site.
-
Advertise your business - its the best advertising around (see our advertisers link.)
-
Take part in our website competitions
-
Add your own website
-
If your a member at a local club then add your upcoming events and a report afterwards
-
Add old pictures/video of the area
-
Donate a prize for an event or competition (you can get pride of place advertising on its event page for this.
-
Add your own quiz (dont forget to provide answers)
-
And much more
Have A Great Story About This Topic?
Do you have a great story about this? Share it!