June 2014 Edition No. 3
SUMMER CELEBRATION
A Website update by G.Beaumont
This issue is sponsored by Resinways
Specialists in all types of driveways, paths and patios.
---
Hello and welcome to HalifaxPeople.com
This summer brings a lively time for many of us. The Tour de France is due to pass through our region closely followed by footballs World Cup finals as well as regular local events. So there is bound to be several social promotions.

Since our last ezine we have had several improvements to this website. Our area pages keep on growing thanks to your input. There is a new area page 'Heptonstall' and the historic pictures keep on coming in so we are grateful for all your input.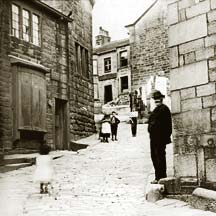 ---
We also have a new website contributor, Alan Burnett, who is going to start by writing a series about some of the most influential historic characters of Halifax. He started with the story of Sir Francis Crossley whose influences and buildings are still a major part of Halifax today.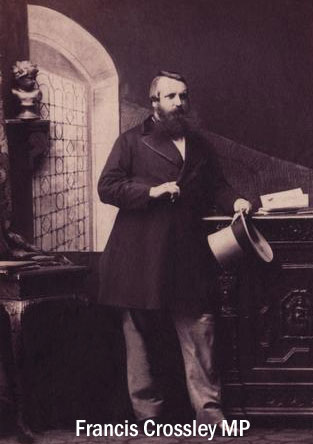 Sir Francis Crossley
---
There is now a very popular 'Whats On' page for all local festivals and any other events. Just let me know on info@halifaxpeople.com if you would like your event adding to the list. This page can be very handy for finding the kids some entertainment too.
---
Another new page is our 'Small Ads' page. Here you can sell anything from houses to holidays, cars to clothes and pets to pots. You can also rent out, promote and search for anything at all. All for a small fee. Small Ads
---
There is a competition to enter too but the closing date for entrants is Monday 2nd June so you need to be quick.

The Square Chapel has a consistent flow of entertainment every week and they have provided this great opportunity

Prize = 2 Tickets to see 'FUSION' + 2 Drinks for Friday 13th June 8pm

*Fusion, a taste of jazz, folk, flamenco, Africa and the East*

Visit the following link to enter Competition

We hope to bring you many more competitions in the future.
Fusion
---
For anyone that might be interested, there is now a blog that runs alongside our website. There are random ramblings about anything Halifax. Halifax Experiences blog
---
Companies are very happy to advertise on our pages and I try to promote them at every possible opportunity.

Our recent additions are Waterways Bathrooms
Distinctively professional bathroom, kitchen and plumbing services
---
An old favourite town venue modernised and brought back to life
---
Specialists in all types of driveways, paths and patios
---
Below are the packages available for our advertisers.

At this moment in time, this site is getting over 9000 visitors per month and a very large percentage of those are Halifax people. Therefore, your local market is seeing your offers.

• £10 buys you a promotion ad on our monthly 'Small Ads' page

• £50 buys you unlimited monthly promotion ads plus your own webpage with picture links from our homepage for an unlimited period and unlimited monthly webpage updates.

Please take a look at the advertisers on the homepage. Click on their link to go to their webpage. Here you can see their full advertisements and also see the potential for your own business.

New advertisers this month are:-
---
How to contribute and Contact me
There are several ways to add your own content. You can either
• email me on info@halifaxpeople.com
• Telephone (after 5pm weekdays) or anytime weekends on 07810 077766
• Contact me page (my address)
• Facebook page(Halifaxpeople) or (type in the facebook box on the homepage)
• Fill in the 'Tell us Your Story' at the bottom of several pages (this is best for adding your very own article or reports and more with up to four pictures included). Articles can then be placed on the 'Blog page' for all to view.
Blog Page
Keep up to date with any new pages here. Also, if you click on the green 'follow' button (top left of most pages) then you will also be informed when the website has new content. If you enter your own content, everyone will be updated in the same way as soon as I verify it. Try it. Join in.
---
I continue to look for quality content to add to this site and I encourage everyone to add your own content or any suggestions.

Until next time. I hope you all enjoy browsing our pages www.halifaxpeople.com

email - info@halifaxpeople.com

Tel - 07810 077766