Win 2 Tickets to see Ed Byrne at the Victoria Theatre, Halifax on Thursday 25th November at 8pm.
Ed Byrne: If I'm Honest | Victoria Theatre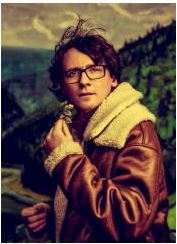 How to Win
Simply visit our Facebook page (click the link below) and 'LIKE' and 'SHARE' the 'Ed Byrne Competition' post to be entered into the draw.
You must be over 16 years of age
Winner was Andy Heath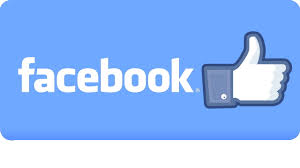 WIN 2 tickets Competition Completed
The UK's favourite mischief-making campaigning comic Mark Thomas
brings his latest show to Halifax's Square Chapel on 30th October.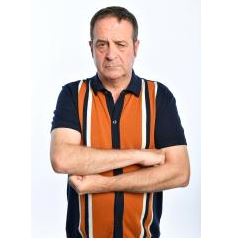 picture by Steve Ullathorne
Mark Thomas: 50 Things About Us
In his new show 50 Things About Us Mark Thomas combines his trademark mix of storytelling, standup, mischief and really, really well researched material to examine how we have come to inhabit this divided wasteland that some of us call the United Kingdom.
Mark picks through the myths, facts and figures of our national identities to ask who do we think we are?
It is a show about money, history, songs, gongs, wigs, unicorns, guns, bungs, sods of soil and rich fuckers.
And how we have so much feeling for such a hollow land.
Mark Thomas: 50 Things About Us - Square Chapel Arts Centre

Rules
Adults Only
Simply 'Like' and 'Share' this page to enter the draw to win 2x tickets to this show.
The winner will be announced on this page on Monday 25th October.
*WINNER WAS SHARON BEECHILL. ENJOY YOUR NIGHT SHARON*