Barkisland - Bowers Mill
J. & S. Taylor Ltd was started in 1861 as a partnership between two brothers Joseph & Samuel Taylor based at Bower's Mill, Barkisland, their friend Abraham Whitworth Snr joined them. The cloth produced at this time was mainly Kersey, a medium to heavy weight coarse cloth, similar to a Melton in appearance. This was made with a cotton warp and woollen weft. In 1882 the brothers decided to take the daring step of turning the business into a private limited company.
Over the years the company expanded, putting up more buildings. All the processes required to produce cloth were carried out at the mill, Blending, Spinning (both Wool & Cotton), Weaving, Scouring, Dyeing and Finishing.
The outbreak of the Great War on 4th August 1914 saw the company turn the bulk of its production to the war effort. It was also at this time the company closed its cotton spinning business and turned the entire production of the mill over to Woollens.
The company continued to manufacture Serge for uniforms and art serge, both coarse woollen fabrics. However after the war there was a gradual decline in the demand for this product. A new London agent was appointed and from his suggestions a change of direction was taken in the type of cloth produced, so the company invested in new machinery to produce the finer softer handing woollens.
The company gradually prospered, then war was declared with Germany on 3rd September 1939, this brought about a drastic change to all operations in the mill. Textile companies were required to put their production into line with national needs. J. & S. Taylor Ltd returned to the manufacture of serge cloths for the Royal Navy and shirting's for the Army.
After the war the mill was slowly modernised, with the introduction of electricity in 1946. During the post war boom years the company prospered particularly during the late 1950's and early 1960's. The company managed to ride both the up's and down's of the woollen trade, however in the late 1980's there was a steep decline in trade and in 1991 the decision was taken to cease production at Bower's Mill, Barkisland.
The company then moved to the present location of Corporation Mill, Sowerby Bridge. It is from here that the present management run the company keeping a close watch on all the stages of production.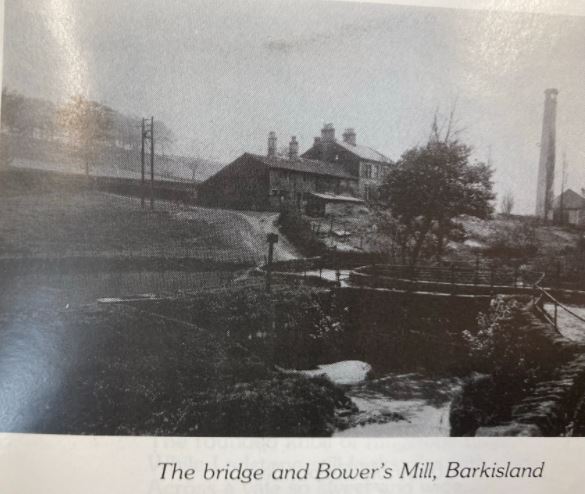 Also home to 'The Venue'