Bull Green
Bull Green

This has been a major place in Halifax for many years so we shall begin our tour by approaching Bull Green from Fountain Street, looping around Bull Green onto the top side of Cow Green as far as Pellon Lane. Then we shall return along the bottom side of Cow Green until we reach Fountain Street again.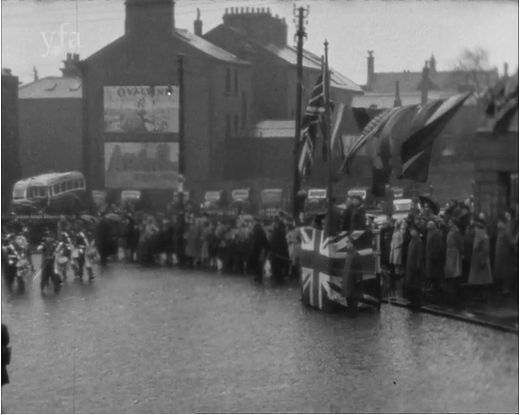 Approaching Bull Green from Fountain Street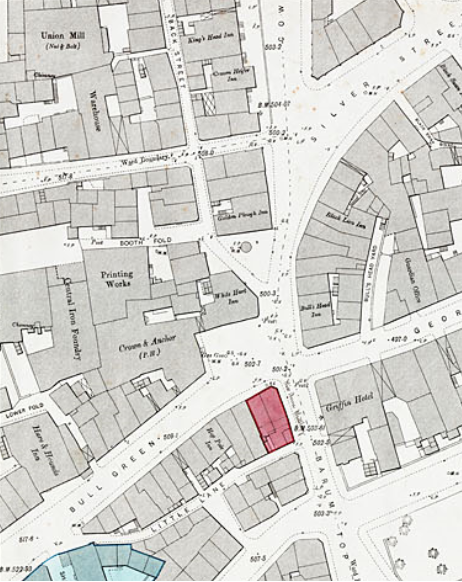 A map showing Barum Top,  Bull Green and the start of Cow Green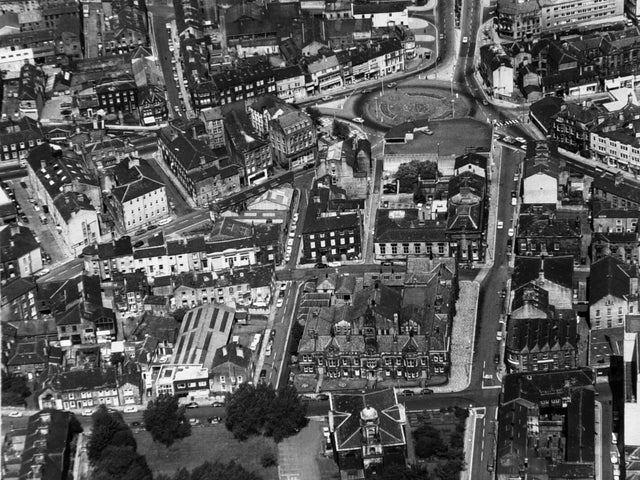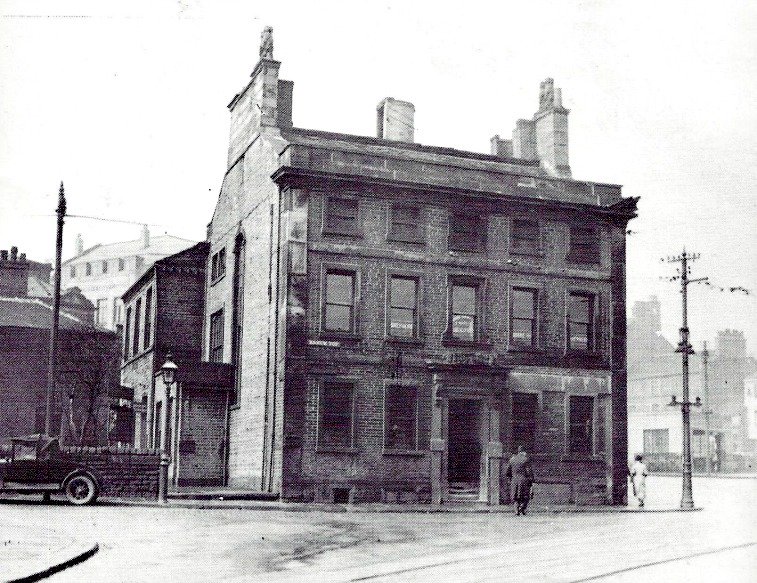 Barum House at the end of Harrison Road now occupied by the 'Salvation' pub. This is where Tabitha Bagnold once lived when it was a private residence, complete, so it was said, with a ghost 'an old gentleman dressed in black velvet.'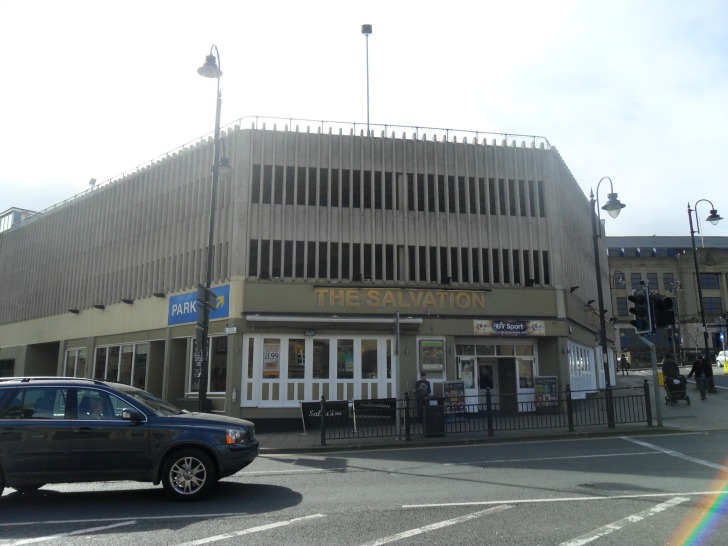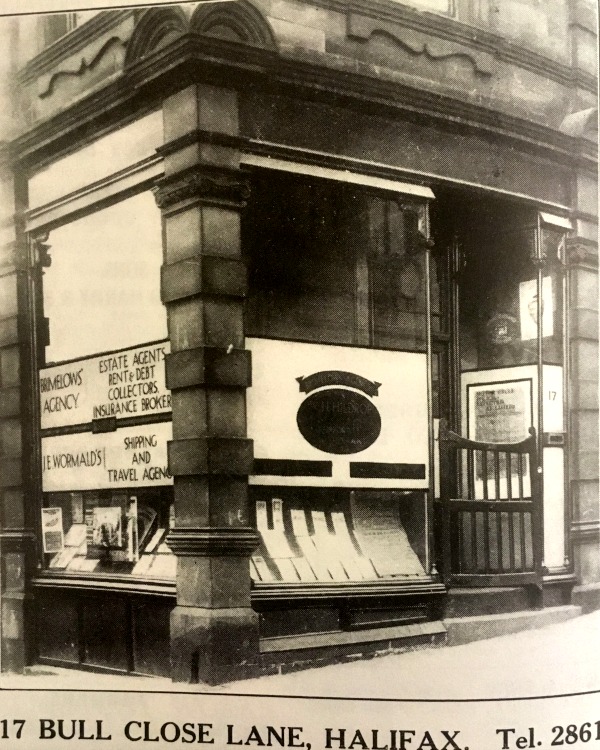 The above property was connected to the Plummet Line pub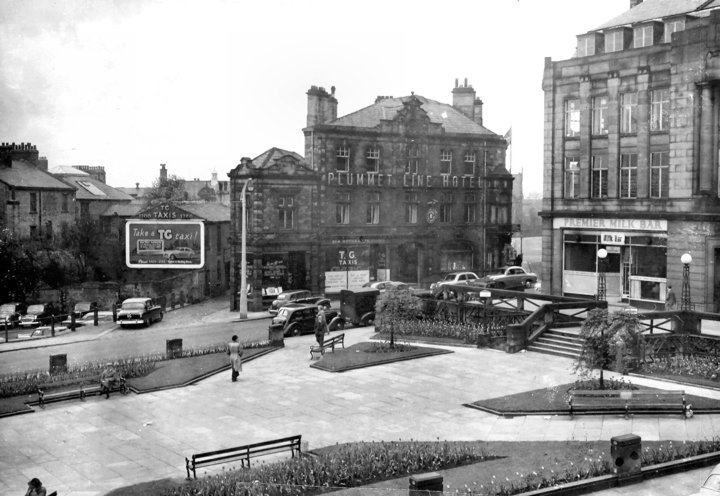 The Milk Bar was around in the early 1940's and became the 'Kam Lin' Chinese restaurant in the early 60's. This later became the 'Malaya' run by the Yeung's in the late 60's early 70's and was then the 'Moonlight' Indian restaurant.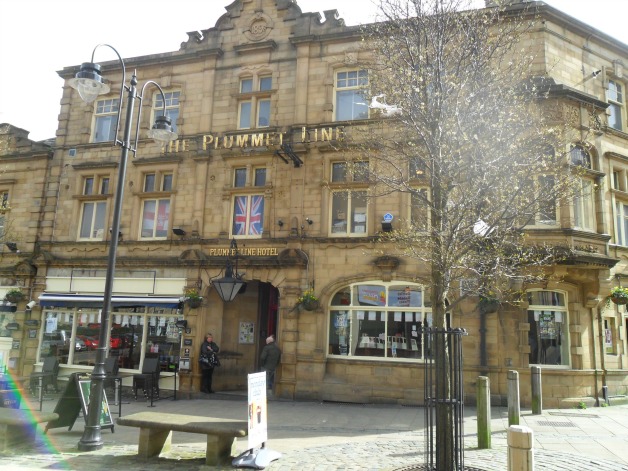 As you can see from the pictures above and below the Plummet Line hasn't changed externally at all but internally it has been modernised with the times. For many years it was the meeting place for ex-Princess Mary girls and ex-Heath Grammar boys as well as many local rugby teams.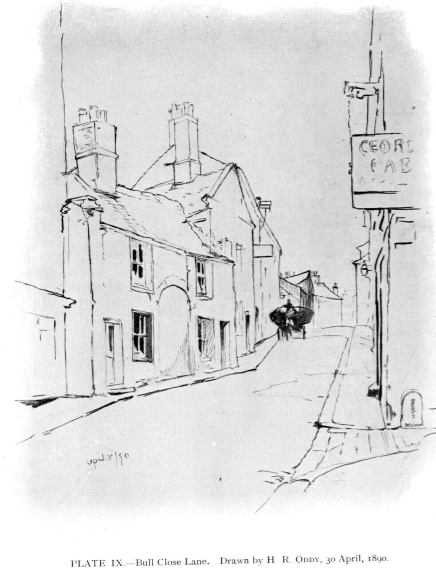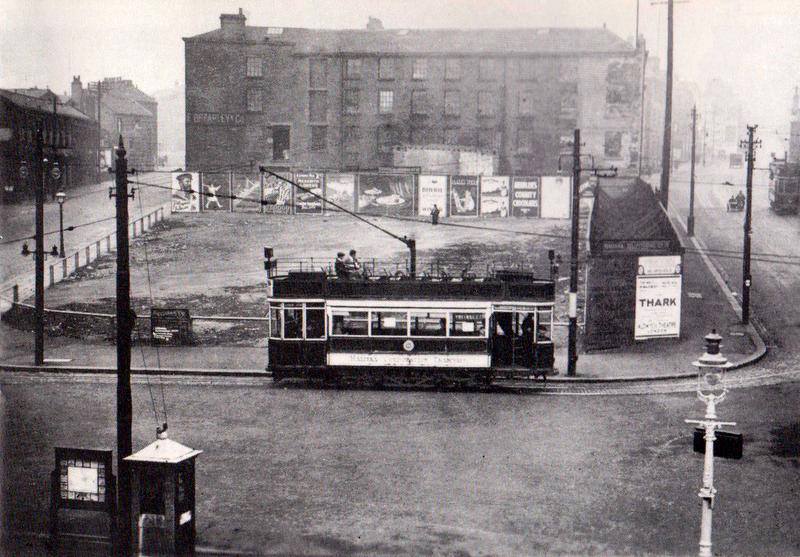 The above area was replaced by Bull Green House(below), after many years delay, partly due to the war but mostly down to councillors squabbling. As well as the offices were some tidy looking garden shapes and a tram shed. The building was eventually opened in June 1932, the whole project costing just under £60,000.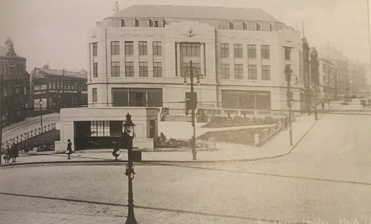 That looks better. Nice, tidy garden areas and a tram shelter.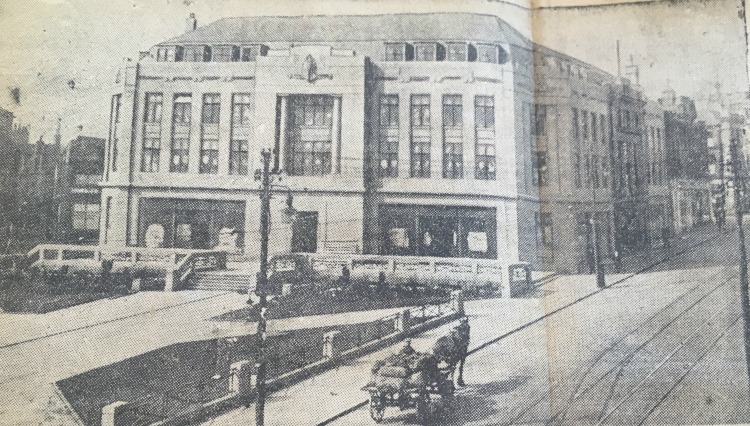 See the pictures further down this page to see what this area was like when several shops lined the street to King Cross.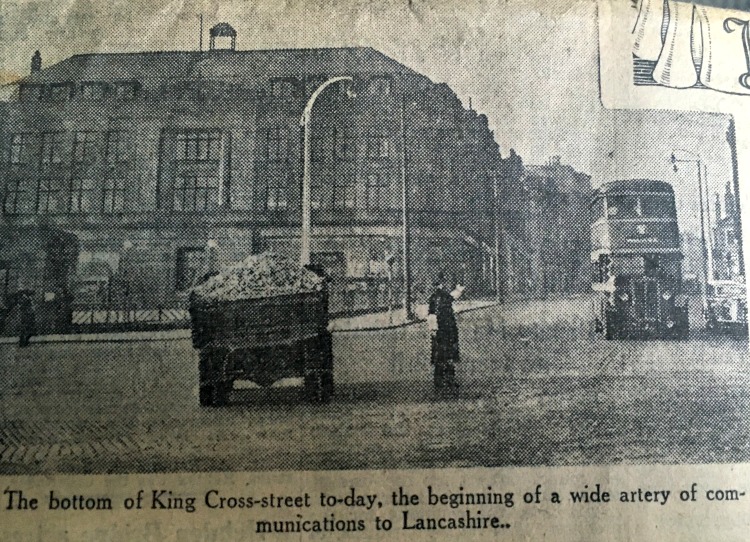 Once public toilets, then WC's bar and later became Bar 15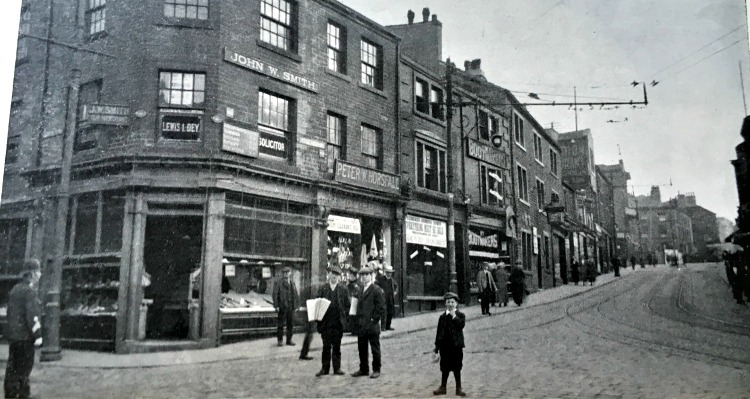 Shops used to line both sides of King Cross Street before Bull Green was opened up and Bull Green House was built.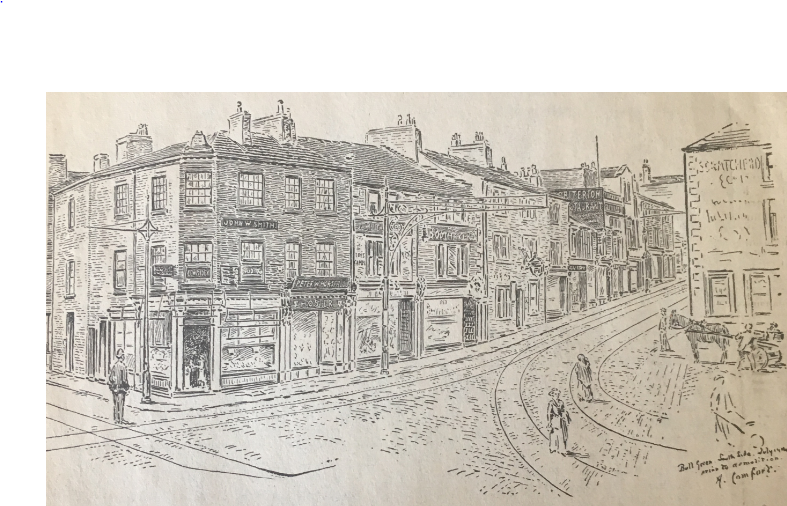 Picture by Arthur Comfort which shows the Hop Pole Inn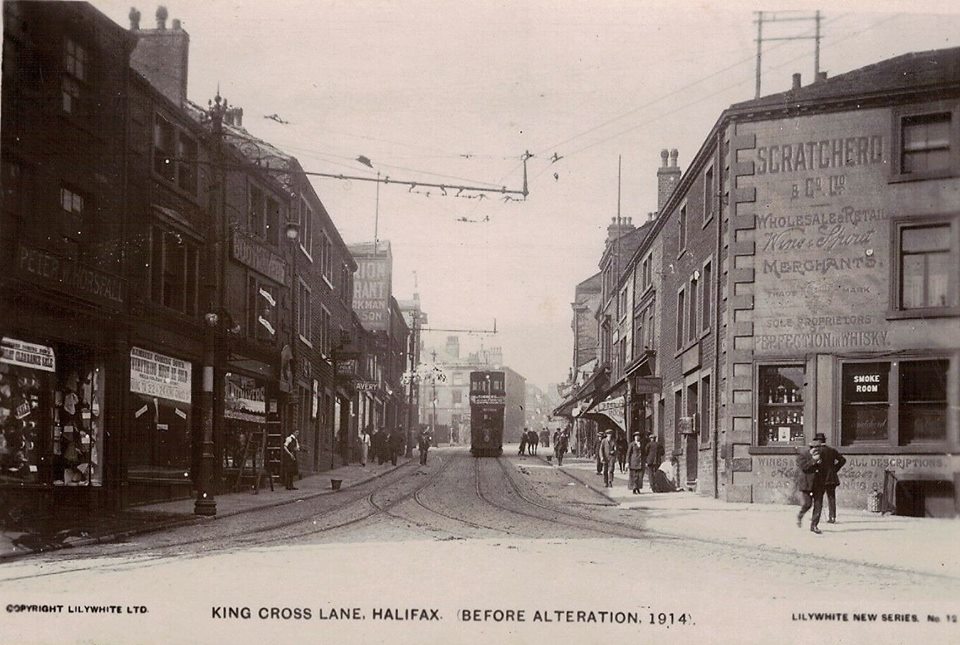 Once a very busy area, many of the above buildings were demolished in 1904 and eventually replaced by Bull Green House.
Premises above were occupied by:- JW Smith's Fishmongers Shop, Peter W Horsfall's Hosiery Shop, Mr J Hitchen's Toy Business, My Bootmaker's, Hop Pole pub, Messrs W and T Avery Ltd.
Above the passage leading into Little Lane were:- Mr Gothard - Photographer, Mr Wm Hilton - Photographer, Mr W Workman, Mr J Childs, Mr TR Braithwaite, Mr HG Westlake and Mr Shoesmith.
Then comes Little Lane and Shaw's Court with a further series of shops, all of which were demolished in the clearance scheme.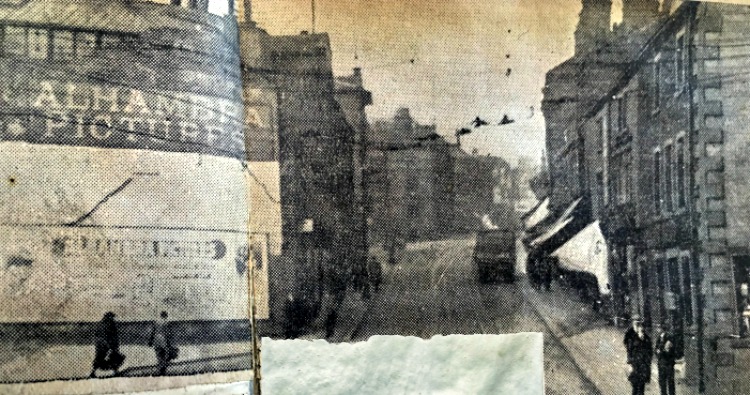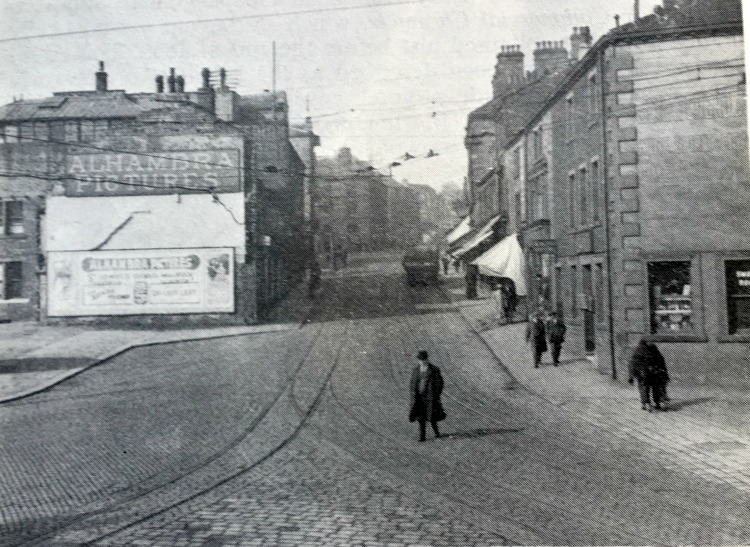 During the war, the clearance that was left from the demolitions was where army tanks and guns were stationed during campaigns to raise money for the war. Locals would buy War Savings Certificates which yielded a decent interest rate.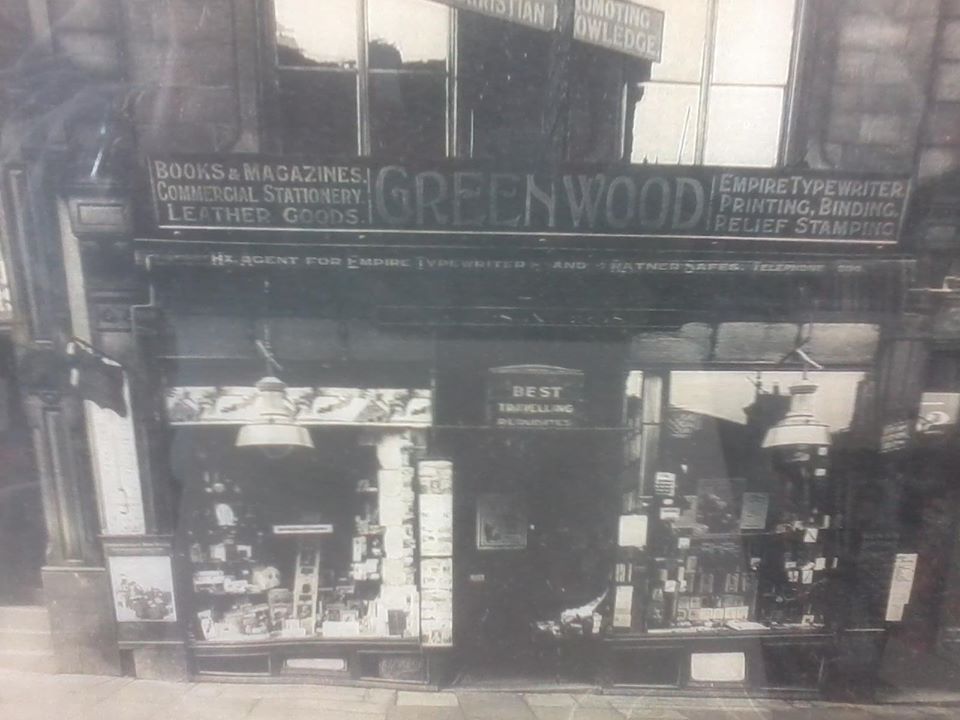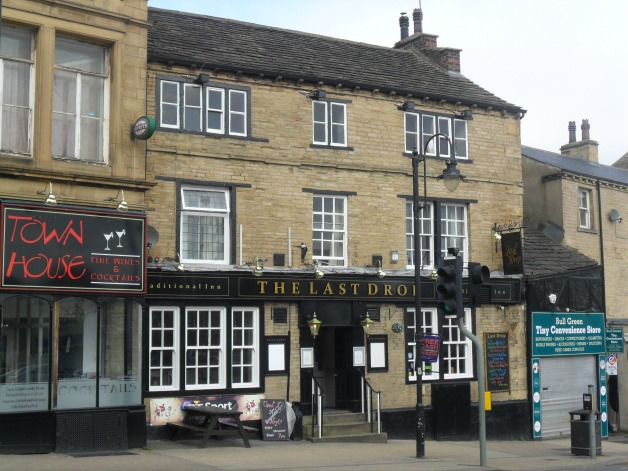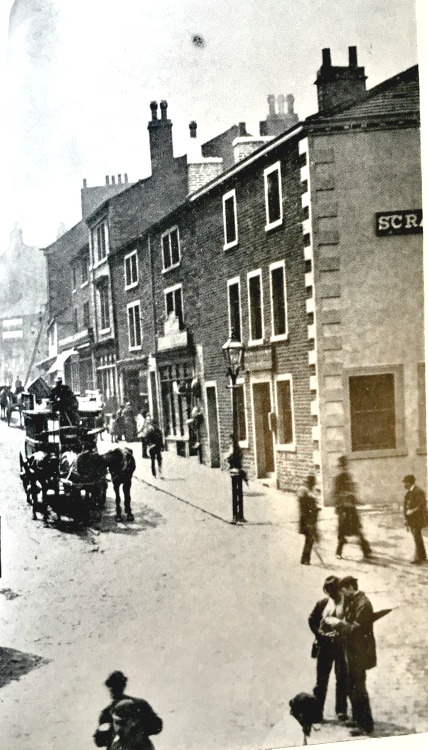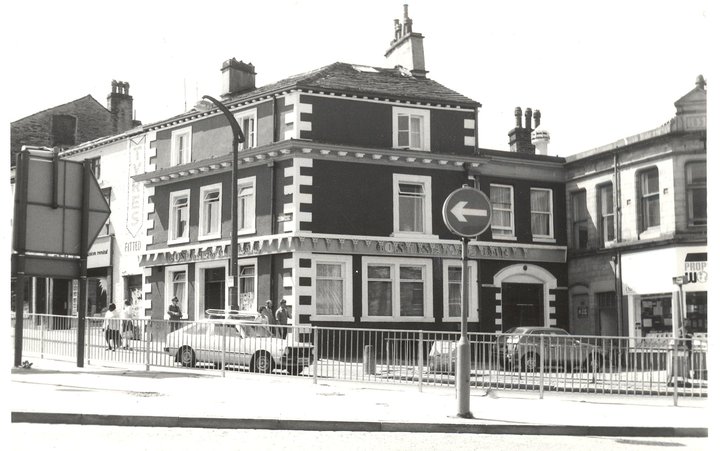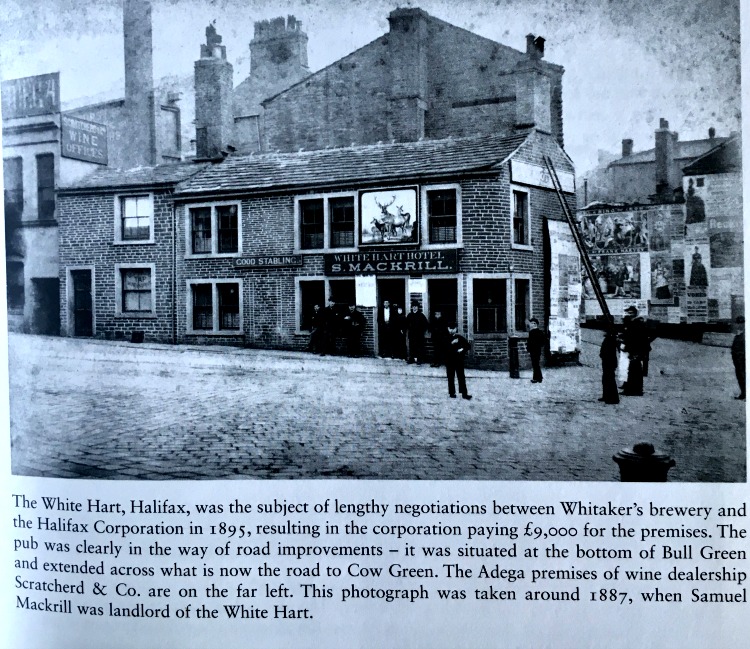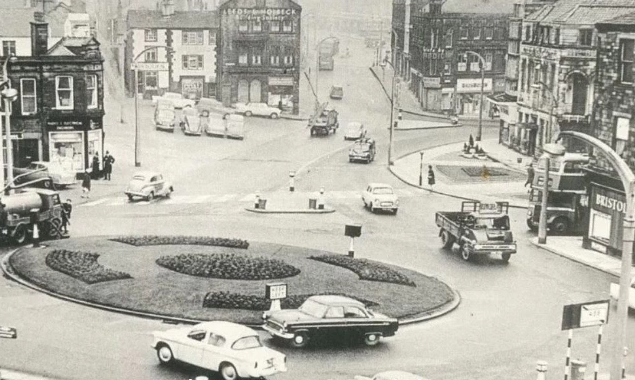 The once common sight of a policeman stopping traffic for the publics' safety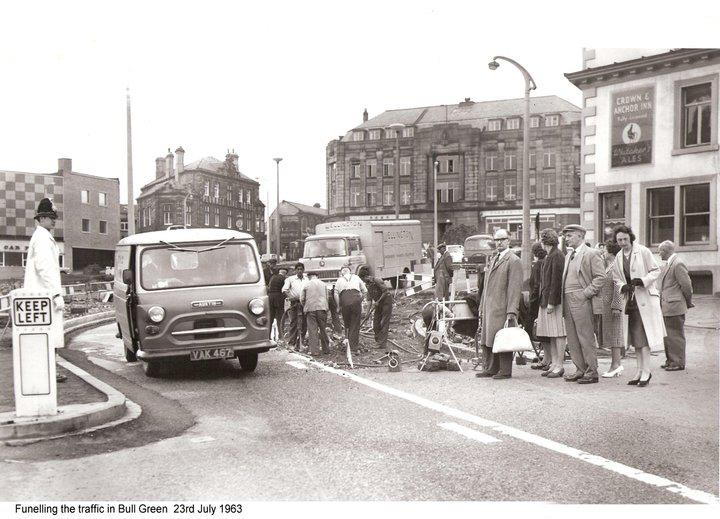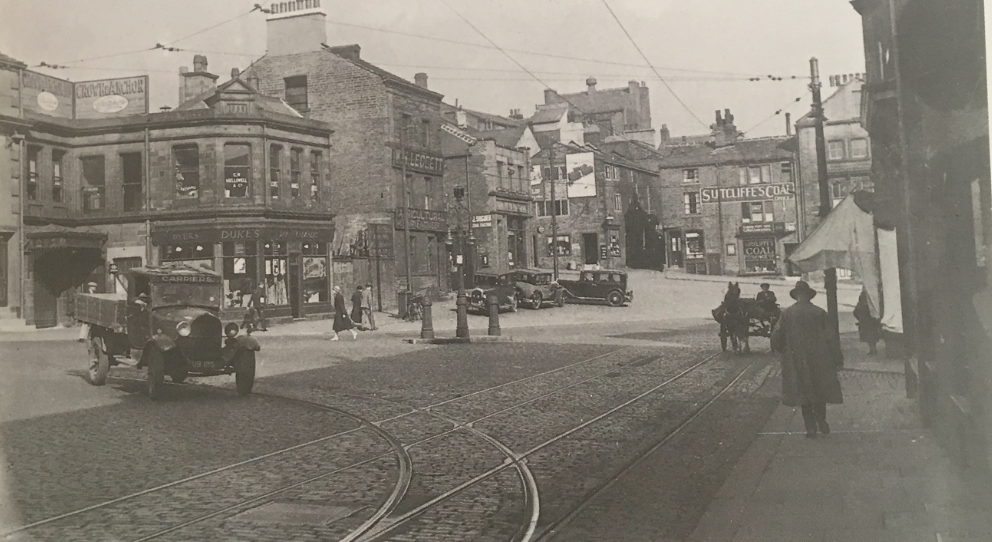 The road off Bull Green here is Cow Green
See bottom of this page for Cow Green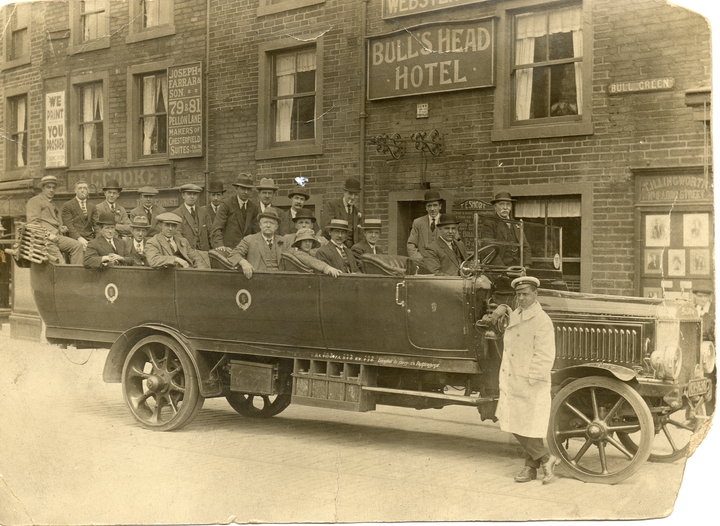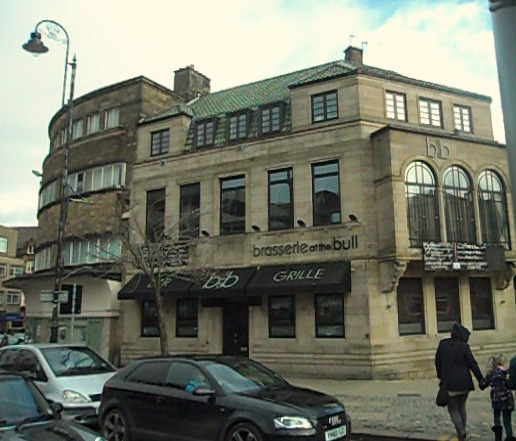 Brasserie at the Bull (or The Bull as it is still known to locals) stands at the top of George's Square.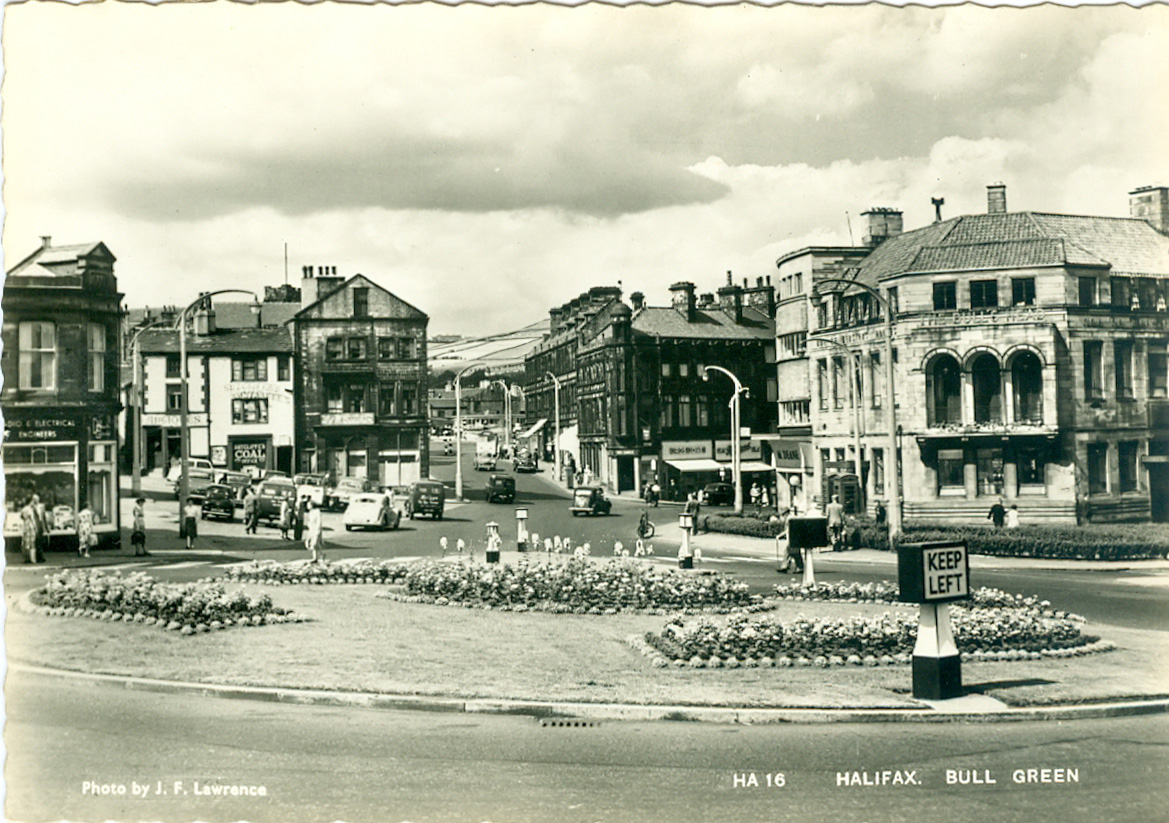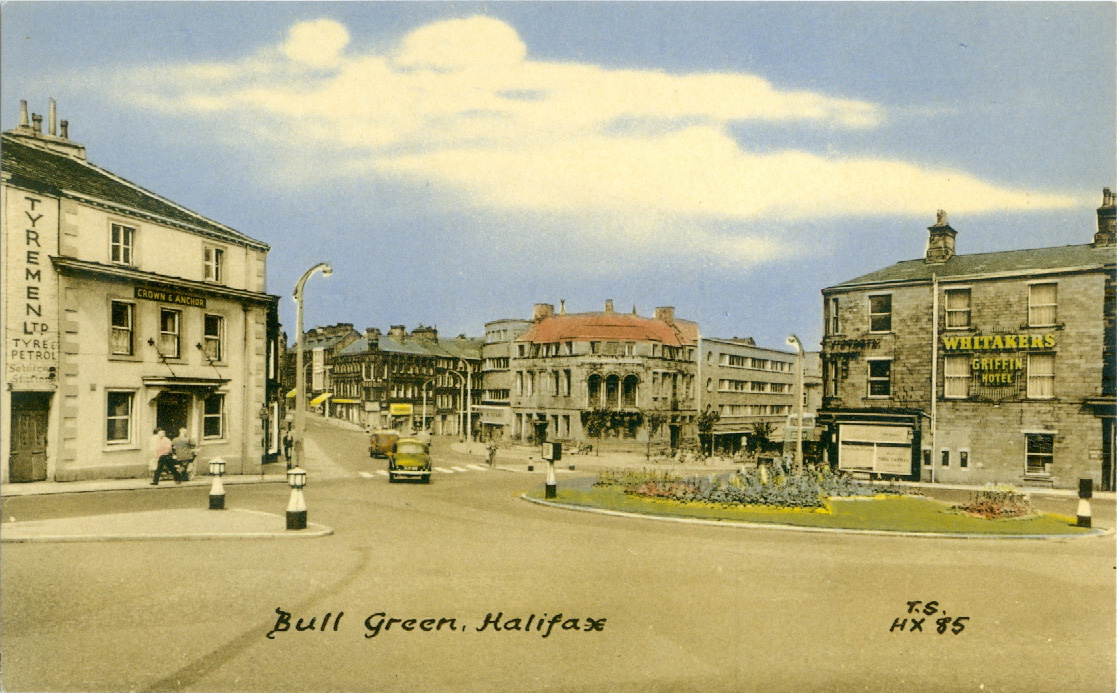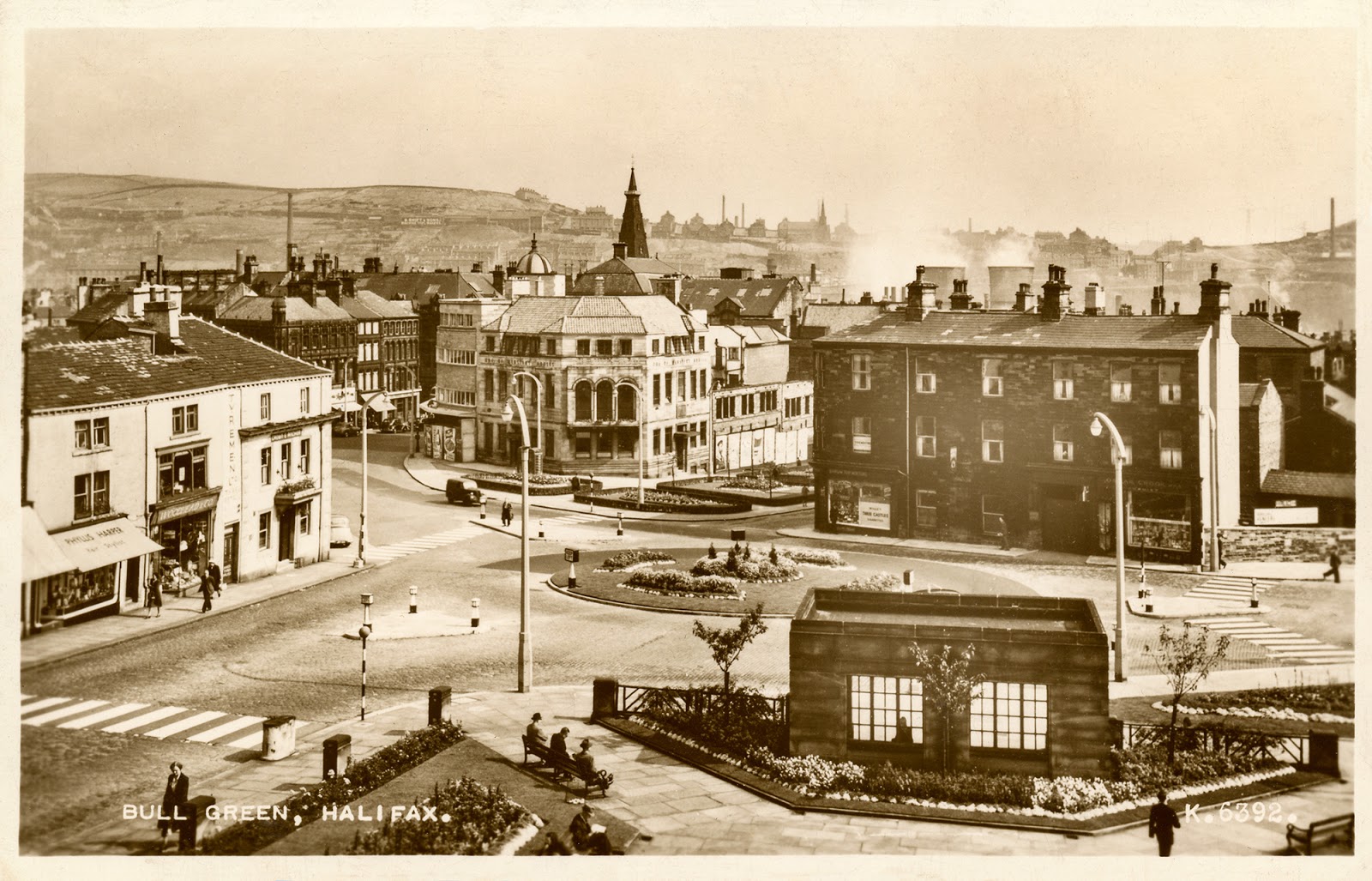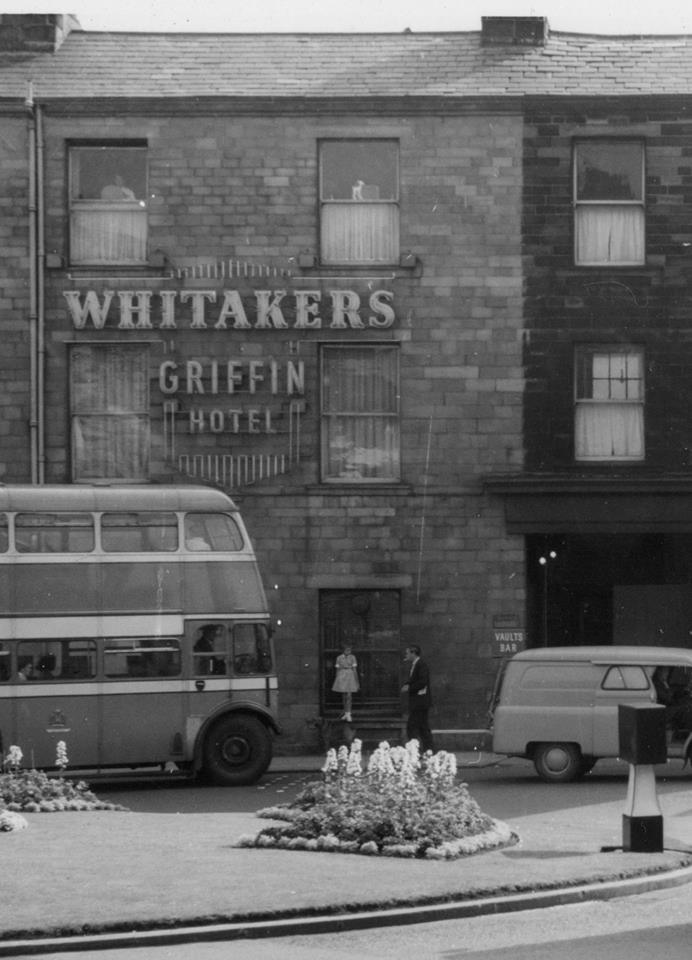 The Griffin entrance off Bull Green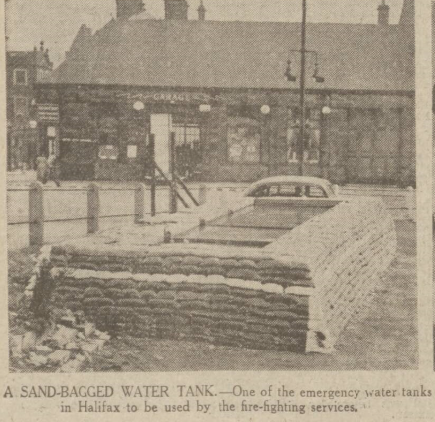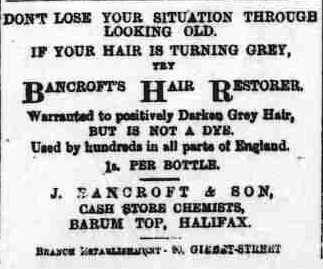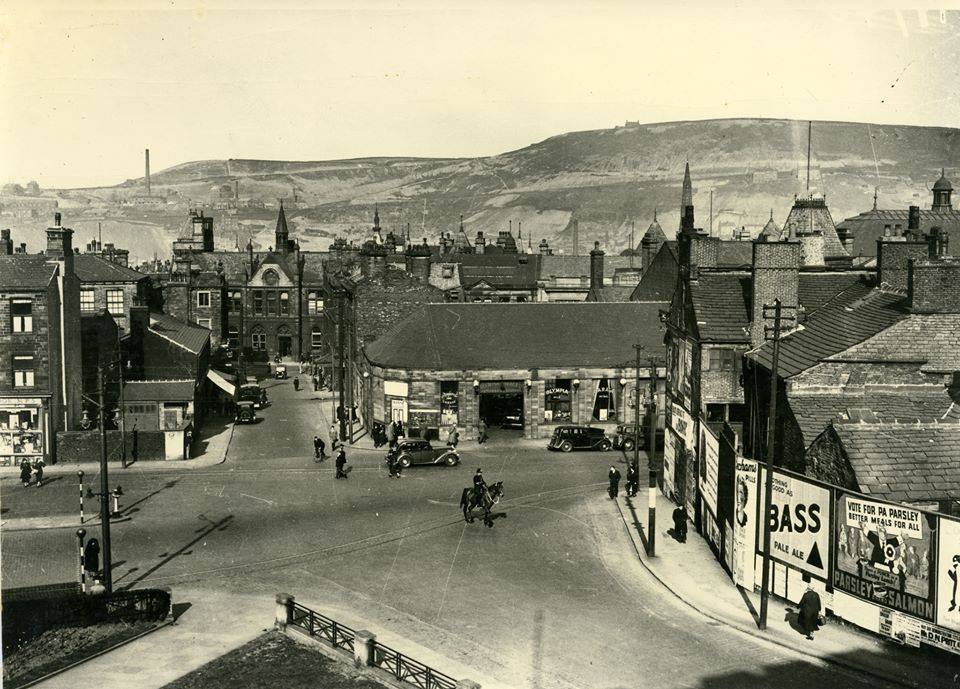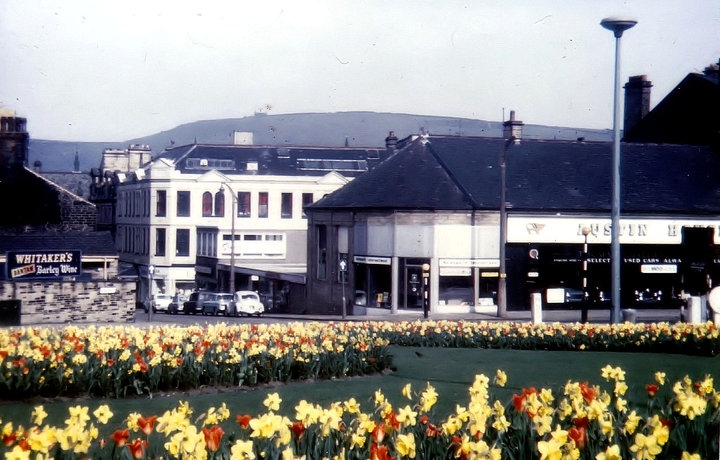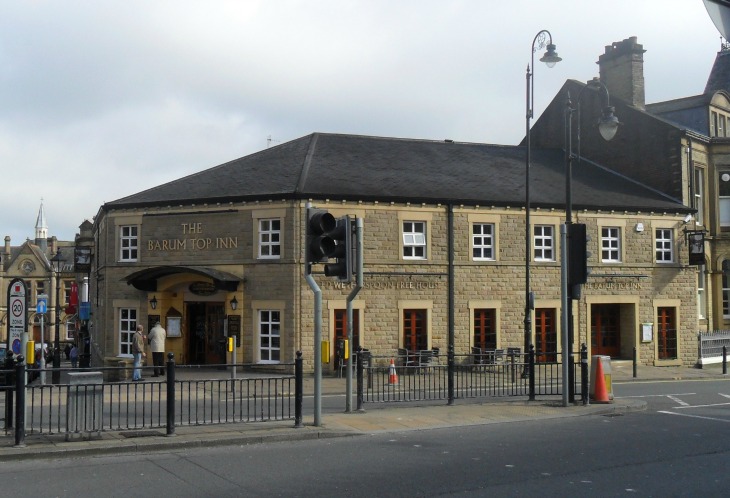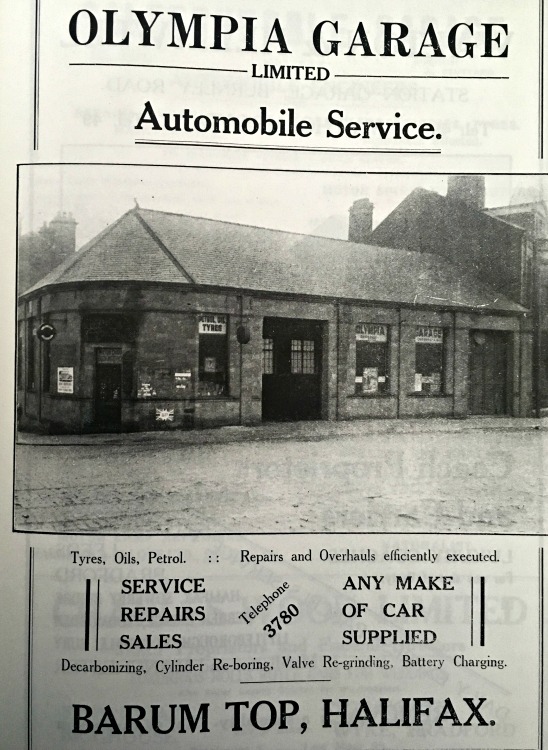 ---
---
Have A Great Story About This Topic?
Do you have a great story about this? Share it!