Embrace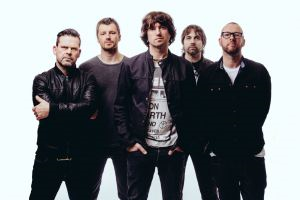 The best band to come out of the Calderdale region over the last few years is Embrace, a band formed in Bailiff Bridge, Brighouse. The band consists of brothers singer Danny McNamara and guitarist Richard McNamara, bassist Steve Firth, keyboardist Mickey Dale, and drummer, Mike Heaton. 
This video from the track 'Refugees'  released in January 2014, is especially interesting to this blog as it is filmed on Beacon Hill overlooking Halifax itself. 
The group have released seven studio albums: The Good Will Out, Drawn from Memory, If You've Never Been, Out of Nothing, This New Day, Embrace and Love Is a Basic Need.
Embrace - Official website

If you have enjoyed your visit to this website, please spread the word by clicking the 'like' and 'share' buttons below. Thank you