From Riding School to Electric Cinema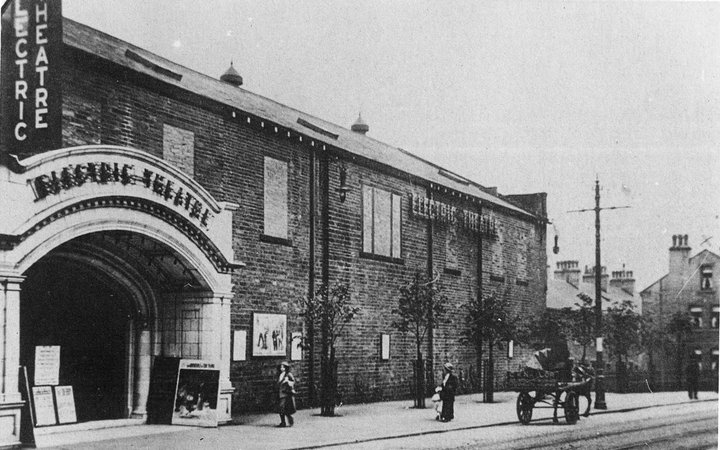 Since the 1980's this building has been used as a 10-pin bowling alley and snooker club situated opposite what was Halifax Building Society, but older folk may remember the Electric Cinema.

The building started out as a riding school in 1844, with an arena measuring 115ft x 60 feet. It was the largest riding school in the North of England and would have been in great demand for many years, not just by private horsemen and women but also from soldiers of the local yeomanry. In particular, members of the 2nd West Yorkshire Yeomanry Cavalry would have had lessons here.
These soldiers were raised and created by local citizen, Henry Edwards of Pye Nest mansion, in 1842 as a response to the Plug Plot and Chartist riots, which sent fear through the local establishment. 
In 1853, a banquet was held in Mr Edwards' honour at the Riding School. It was a lavish affair for 600 guests, at which, Mr Edwards, later to become MP for Beverley and to be knighted by Queen Victoria, was presented with an enormous piece of ornamental silver, depicting a Cavalier hunting party. It had cost 1,000 guineas, the money raised by subscription among Halifax people and was said to have been the most costly piece of plate ever manufactured in the North of England.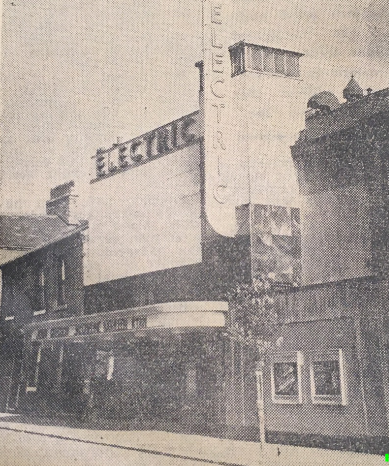 By the end of the 19th century, the demand for a riding school was in decline and in the early years of the 20th century the building was used for vaudeville entertainment with the occasional visiting circus and billiards exhibition match (a fortaste of its late use as a snooker hall).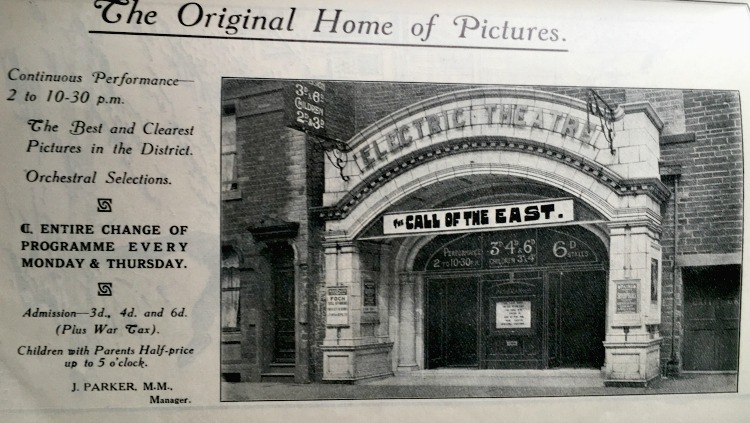 In 1910 it became a cinema. The first manager being a Mr Dearden, who had previously run an Americam-style skating rink elsewhere in Halifax.
Seating 1,728 filmgoers, the Electric was completely refitted for its new role and was often altered over the years. But, it was not until 1928 that a new extension finally concealed old letters on one of the gable ends that spelled out "The Riding School, 1844".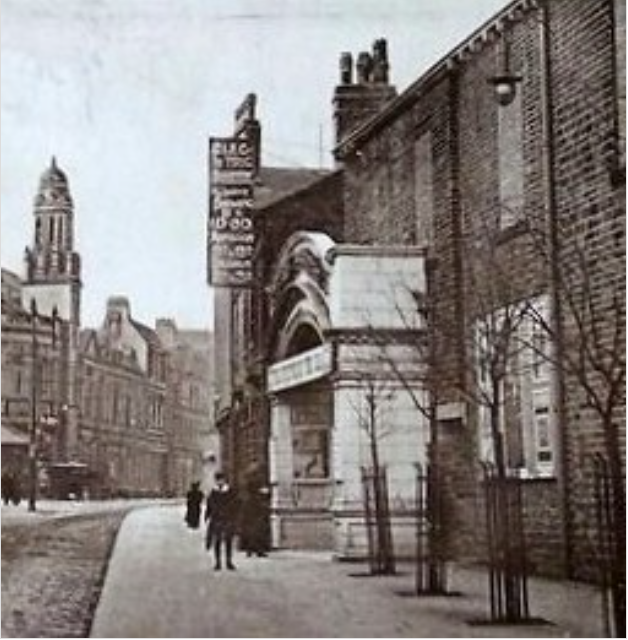 The last film it showed was the tearjerker "Jacqueline", starring John Gregson as a Belfast ship worker, supported by a crime movie called "Outside the Law" this was in 1956 when it had become part of the Odeon and Gaumont company, (one of 40 small cinemas in that group to be closed in the late 1950's partly due to high tax levies).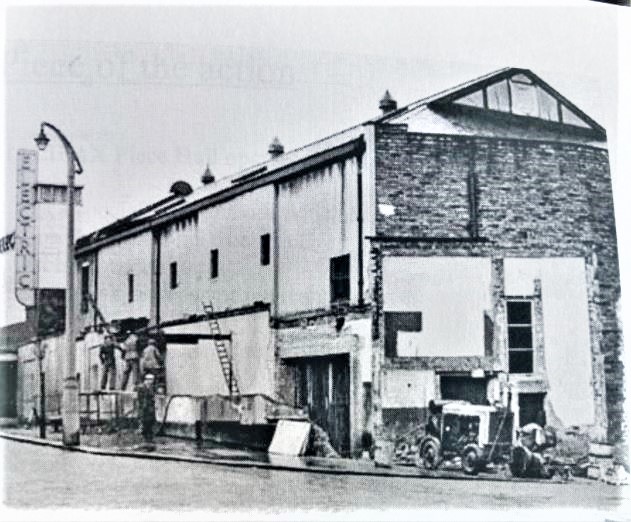 Films were first screened at the Electric on July 30th, 1910, but the building was already 66 years old and there are some unusual architectural features which suggest it might originally have been built for a rather specialised use.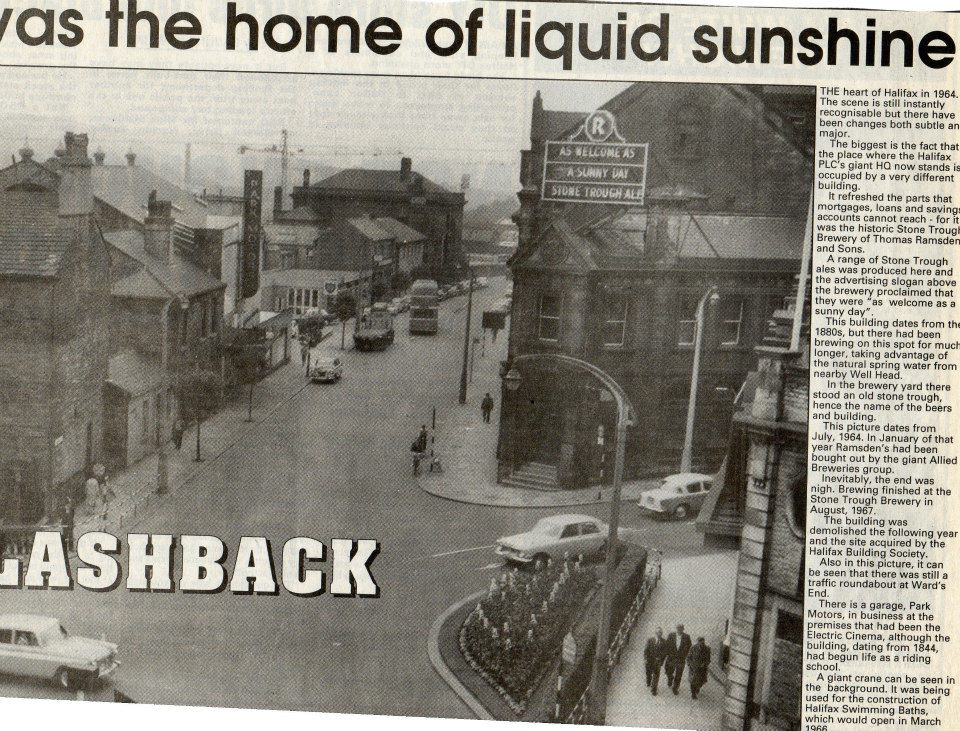 It was partly demolished in 1957 and became a car showroom for a few years.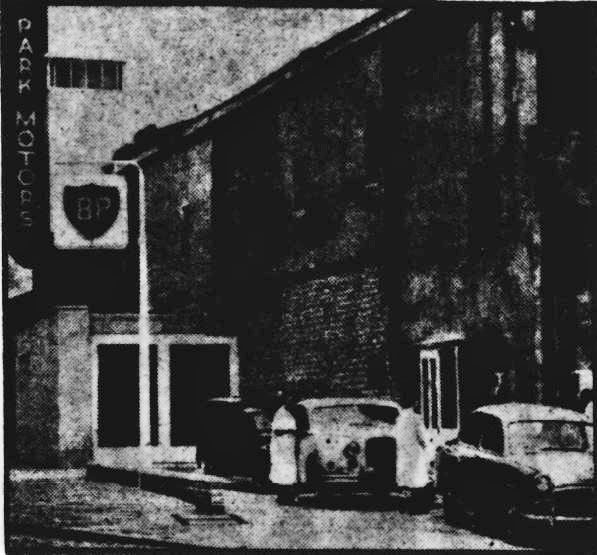 Park Motors in 1957