Odeon - Mecca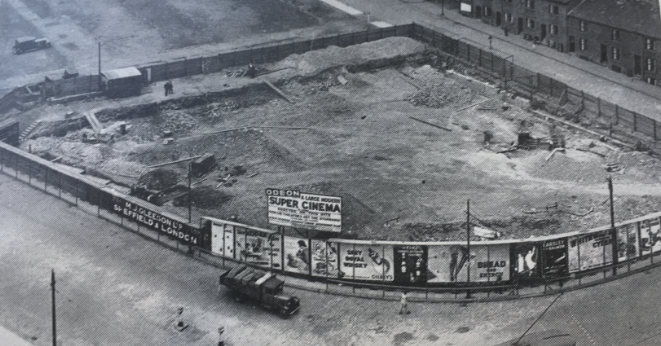 Cross Fields. The cinema was built after the clearance of 'The City' and was opened by Mayor Frank Watkinson on 27th June 1938. It cost £59,727 to build. Capacity 2,058, of which 714 were in the circle.
The first film to be shown was The Perfect Specimen starring Errol Flynn and Joan Blondell. The Brighouse and Rastrick Band played during the interval.
The Odeon closed as a cinema on 18th October 1975.
The disused building was damaged by fire on 16th February 1976.
In 1977, it became a Top Rank Bingo Club, and is now a Mecca, and Halifax's only bingo club.
In May 2009, it was one of a number of local Art Deco buildings which were considered for listing.
Thanks to Malcolm Bull