Heath Grammar School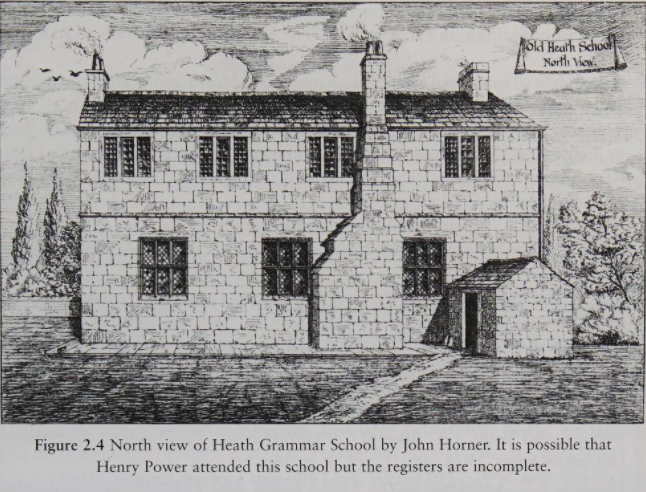 Originally founded in 1585, and called The Free Grammar School of Queen Elizabeth at Heath, and later known more simply as Heath Grammar School. In 1985, it merged with the Crossley and Porter School to form the Crossley Heath School. After the merger, the former Heath building initially housed the combined sixth forms of the two schools. After a couple of years Free School Lane site was passed over to the local authority to become a training centre. The building is listed.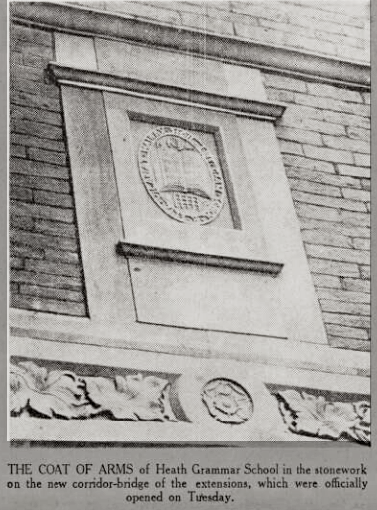 Perspective View including ground plan published in The Building News, October 31st 1879. "This school, founded in the reign of Queen Elizabeth as a free grammar school, has just been rebuilt. The architects are Messrs. Leeming and Leeming, of Northgate Chambers, Halifax. The style of architecture chosen for the design is that prevailing at the time the school was founded. The only relic of architectural interest in the old school was a rose window, and this is preserved in the covered drill-ground, situated to the south-west of the school. An exact copy of this window has been placed in the centre gable, shown on our illustration. The plan of the school is somewhat in the form of the letter E, the assembly hall (50ft. by 30ft) being placed longitudinally and parallel to the front elevation. The accommodation provided is for 200 boys, and fifty day boarders, and comprises on ground-floor class- rooms, each 21ft. by 18ft., masters' room, library, cap-room, lavatory, and porter's room.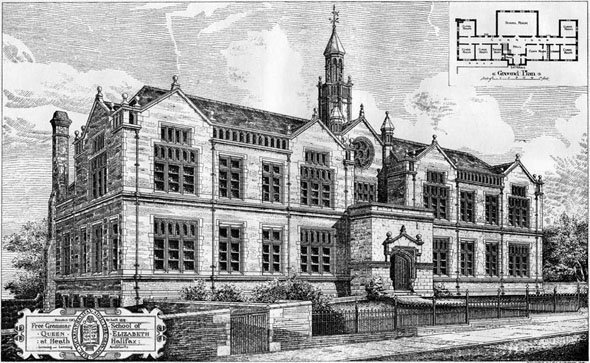 The science leetiu-e-room, students' and professors' laboratories, also museum, aU en suite, are situated on the north-west frontage of the first-floor, are to be fitted up with the best and latest appliances for scientific teaching. The school of art room, modelling and art store- rooms, together with a class-room, correspond in disposition with the science-rooms, but to the north-east. The site sloping towards the east, advantage has been taken to make a dining- hall and cooking-kitchen, and caretaker's rooms in the basement, though out of the groined. Detached from the main building is another building comprising gymnasium (with dressing- rooms and gallery) and covered drill ground. The latrines are placed behind the gymnasium, accessible from the drill shed. The outside walls are in local ashlar and outsides, the joiners' work being in pitch pine, and the stair- ease in oak. The work generally has been satisfactorily completed by local contractors, tie clerk of works being Mr. R. F. Bryan. The con- tract sums amount to a little over £8,000, but the entire cost wiU be about £10,000, exclusive of the land. The sum includes playground, boundary walls, additions to masters' house, kc."