Mackintosh Homes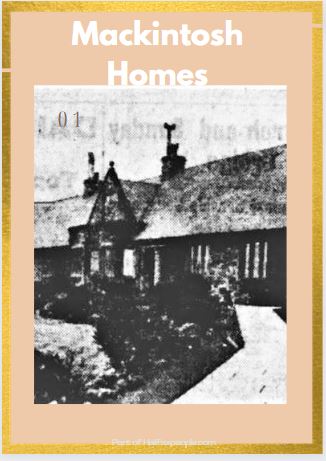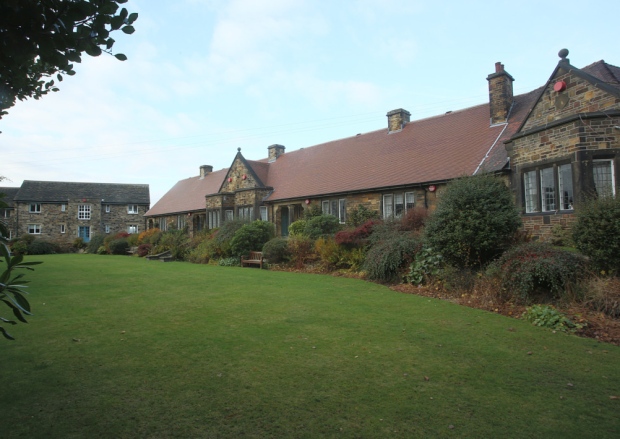 Albert Promenade. 12 cottages, a matron's cottage, and an assembly hall built by Harold Vincent Mackintosh and the Mackintosh family. The building was designed by W. B. Walton, of Blackpool.
The homes were for married couples aged over 60, and ex-employees of Mackintosh, and members of the congregation of Queens Road United Methodist Church, who had a joint income of between £1 and £2 per week. The homes were opened by J. H. Whitley on 1st January 1925.
The Mackintosh Homes for pensioners opened in 1968.
Calderdale Companion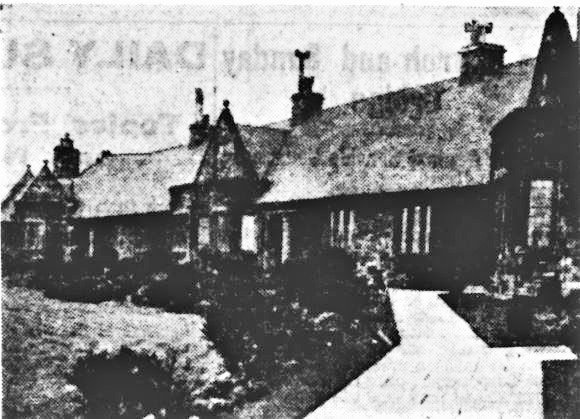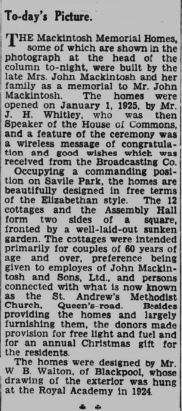 If you have enjoyed your visit to this website, please spread the word by clicking the 'like' and 'share' buttons below. Thank you