North-Bridge-Halifax
North-Bridge-Halifax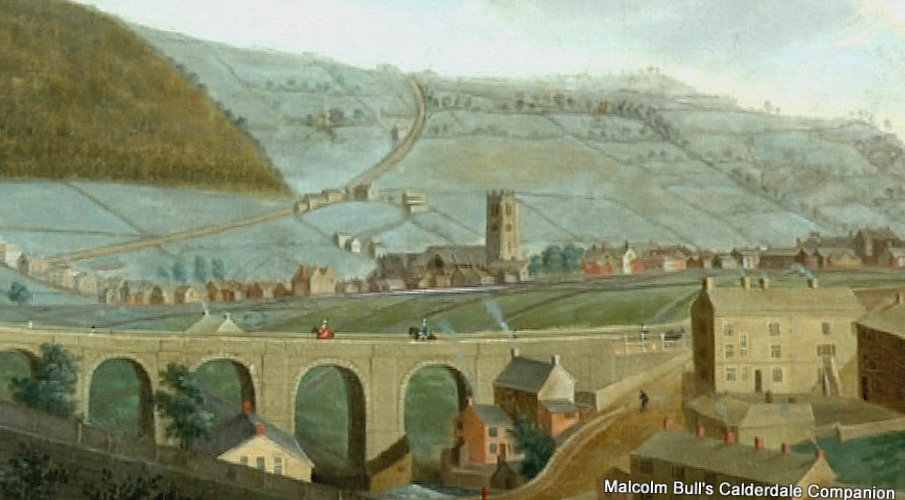 https://en.wikipedia.org/wiki/North_Bridge,_Halifax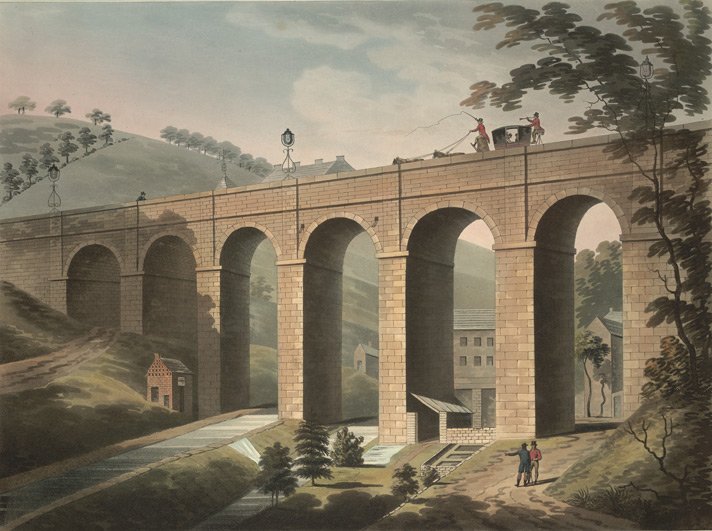 The original stone bridge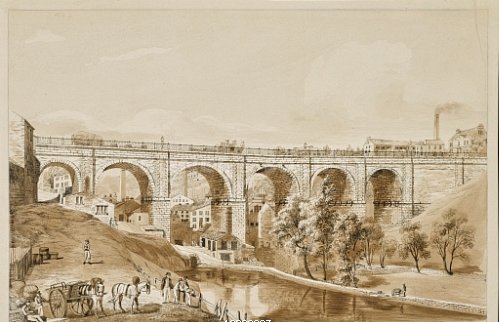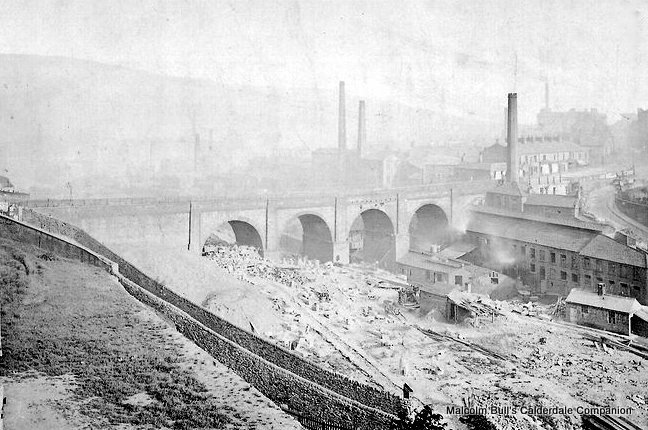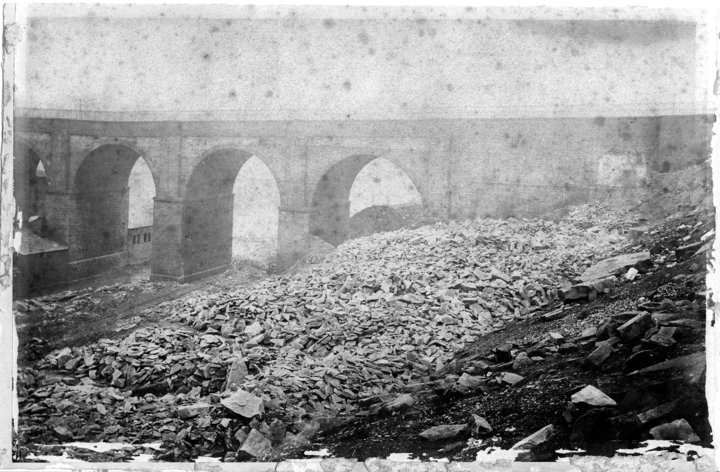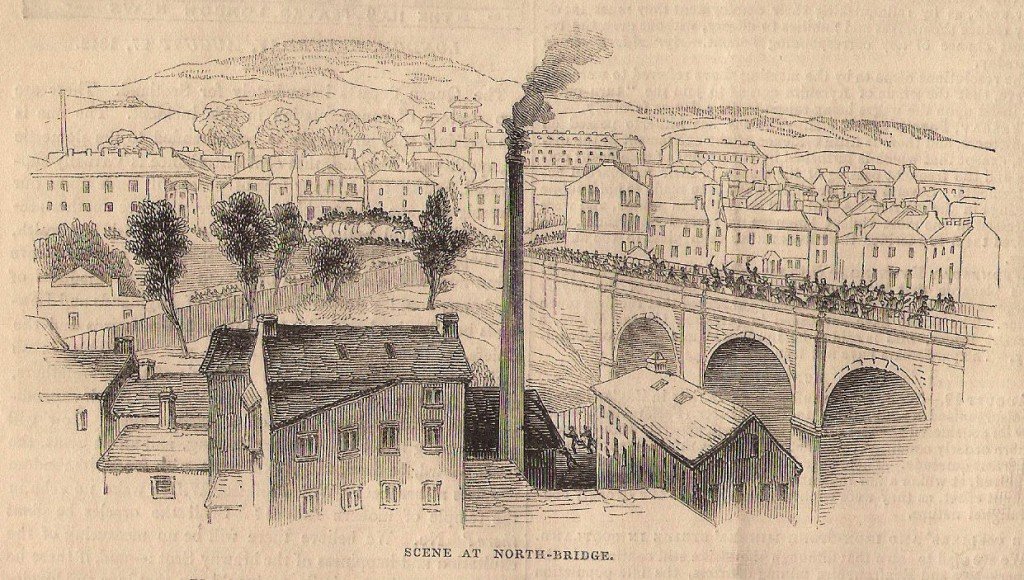 These were the scenes during the Plug Riots of 1842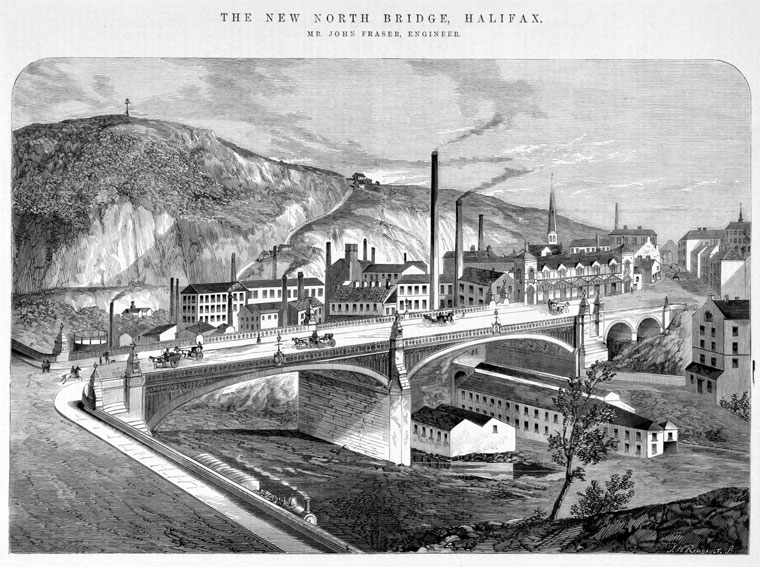 Picture from Graces Guide

Note the wooden structure buildings that stood where the Grande Theatre was to later stand

Completed as a cast iron arch bridge in 1869. Designed by John Fraser. The contractor was Archibald Neill of Bradford, and the ironwork was supplied by J. Cliff and Son of Bradford.
Now only the original outer pairs of arch ribs are cast iron, the inner five being steel replacements for four original arches. The original inner arch ribs were each assembled from four castings, while the middle 52ft long lection was fabricated from wrought iron plate.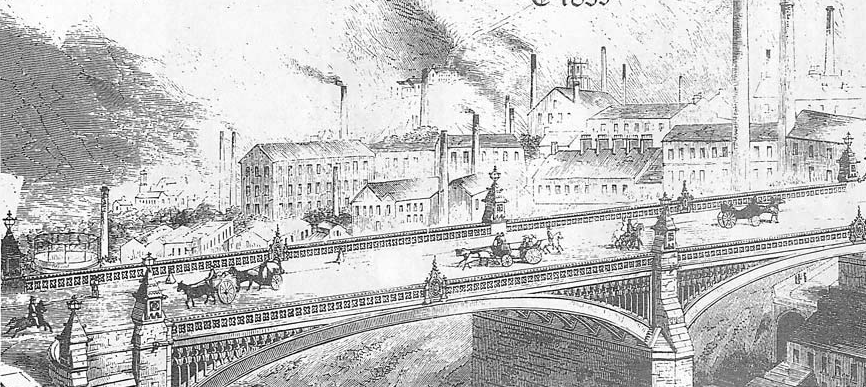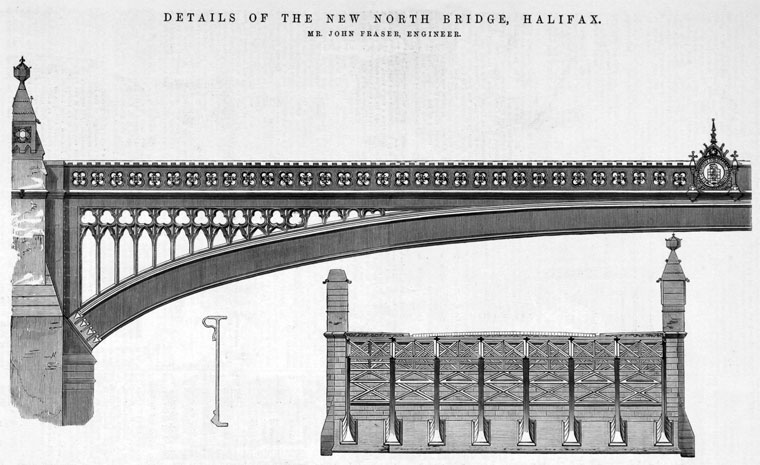 Picture from Graces Guide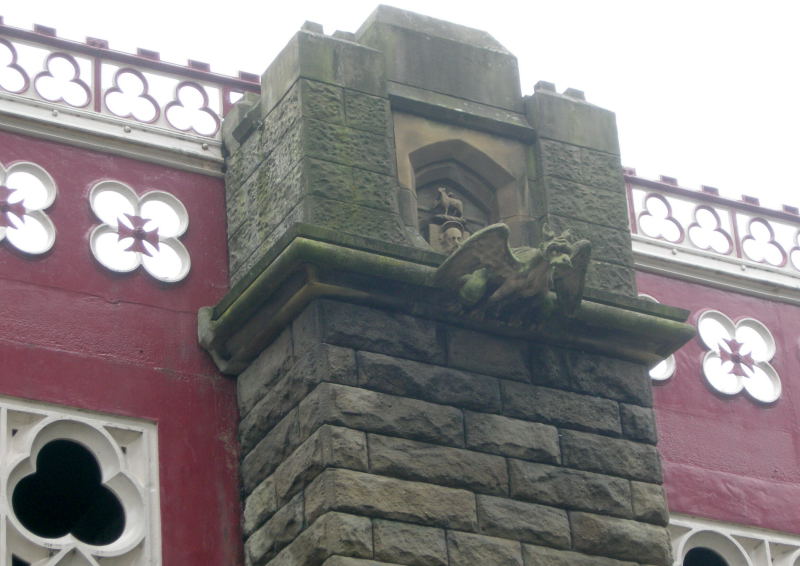 Picture from Graces Guide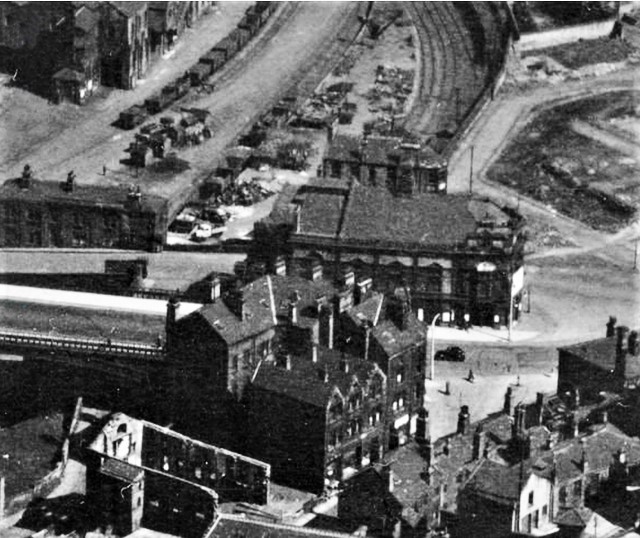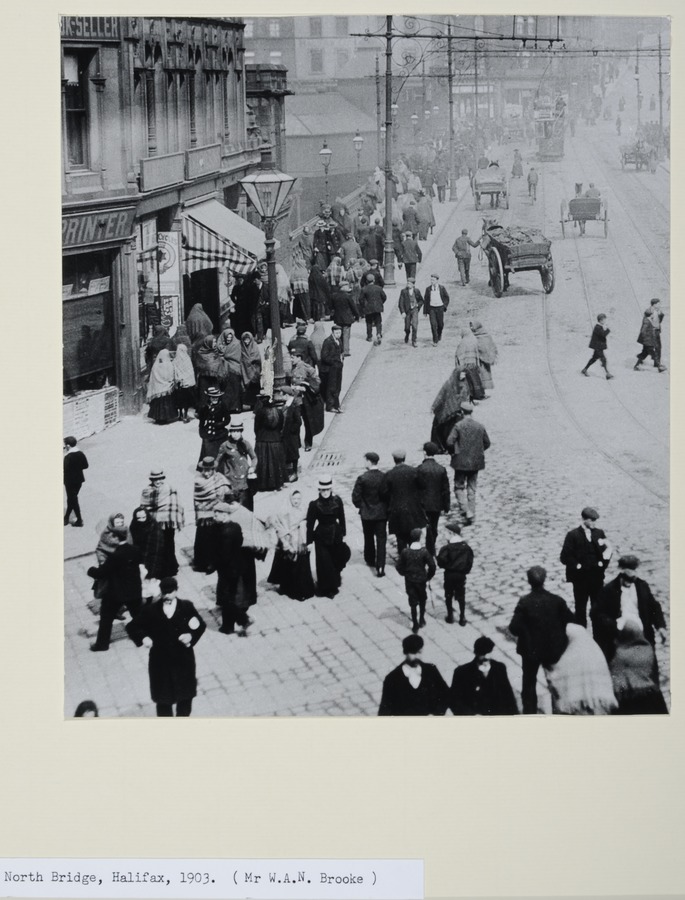 North Bridge, Halifax 1903. Image used for one of the photographic illustrations in "Life and Tradition in West Yorkshire" (1976), plate 81
Photograph © Marie Hartley Estate   Image © University of Leeds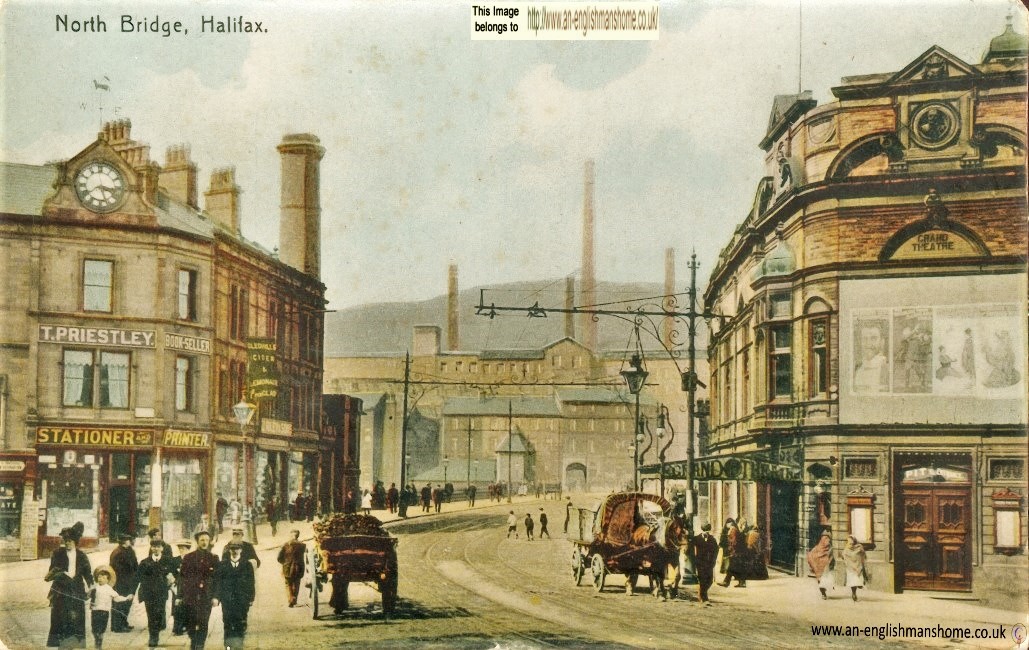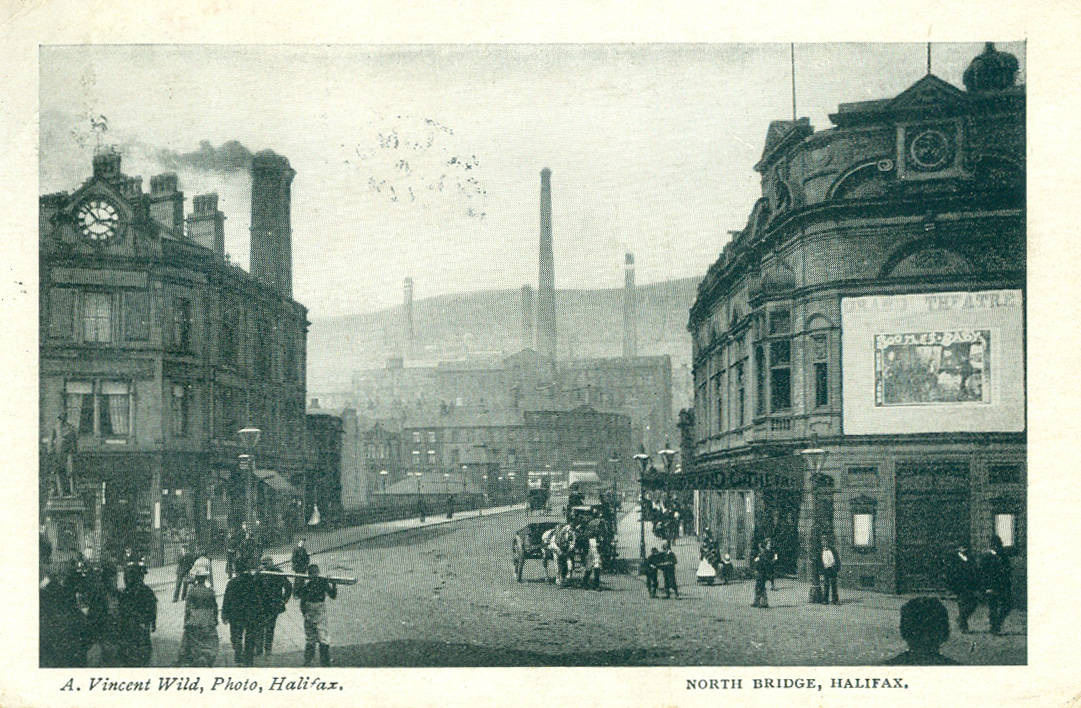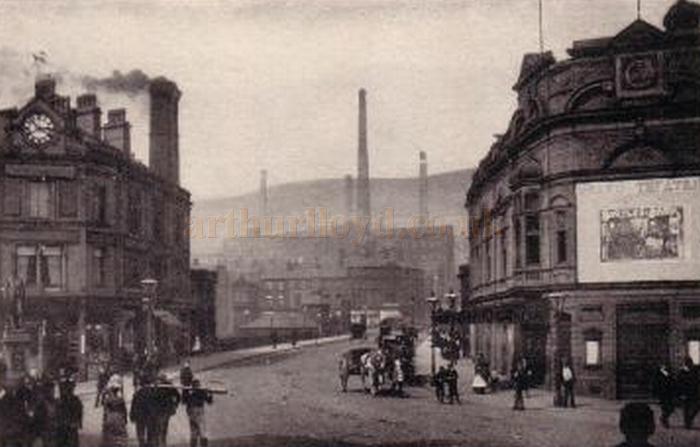 Note - Colonel Akroyd's Statue far left of picture before being moved to All Souls Church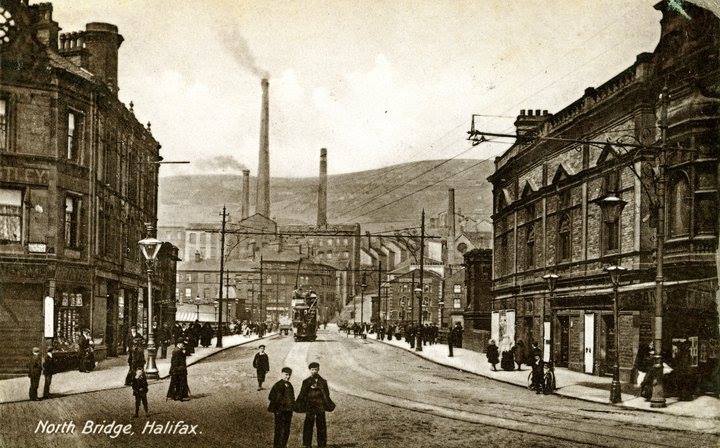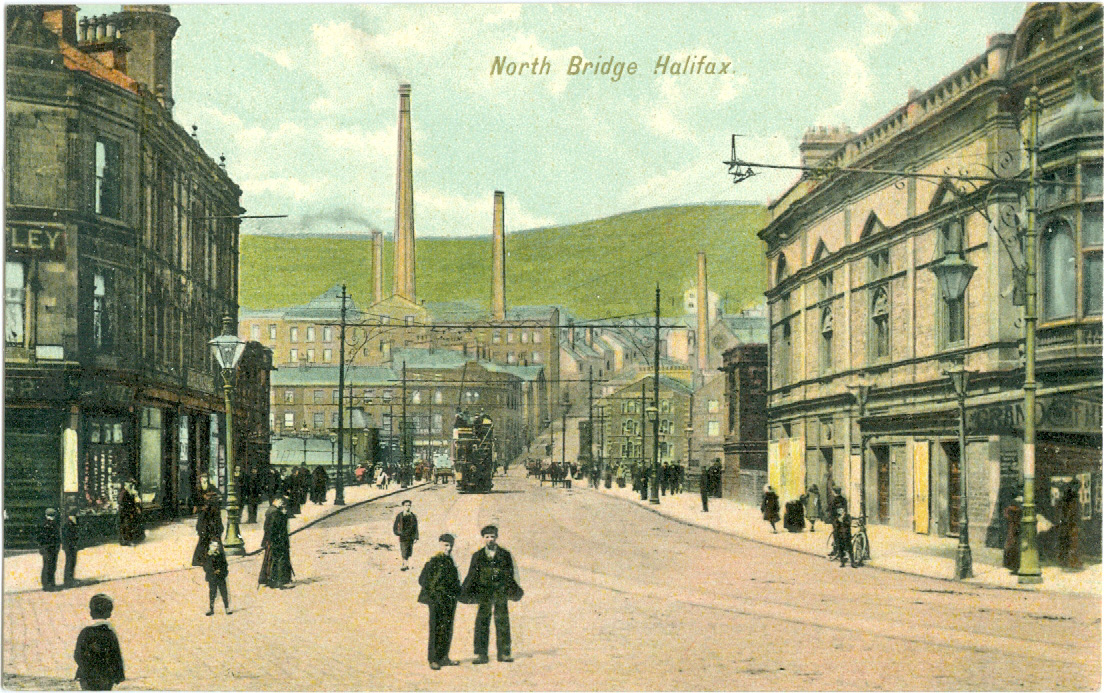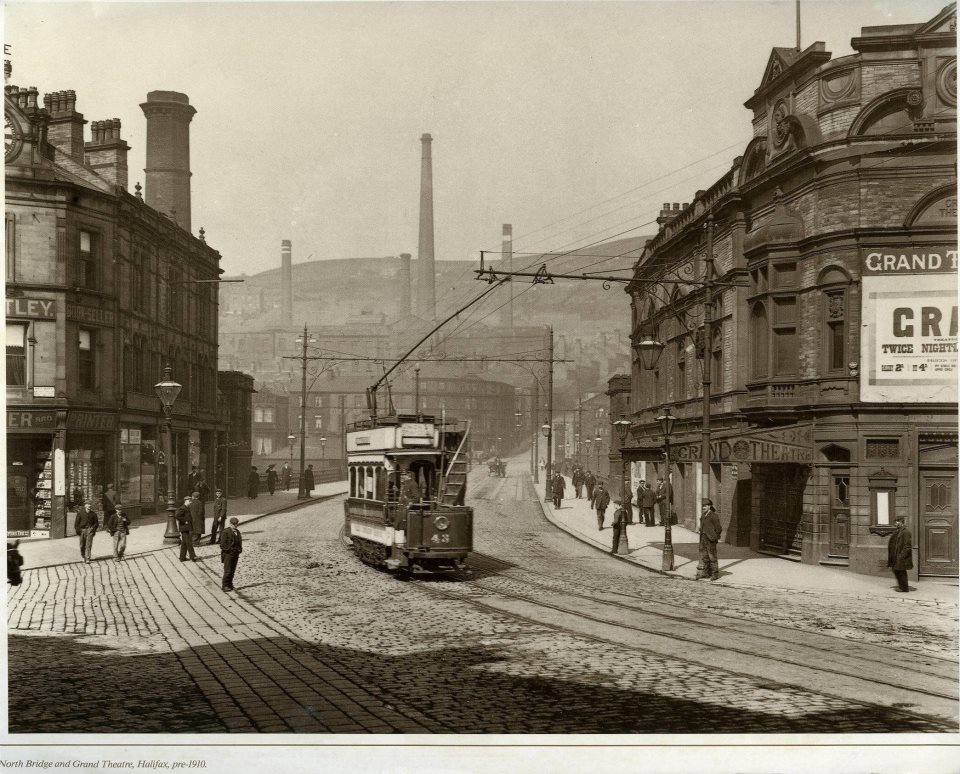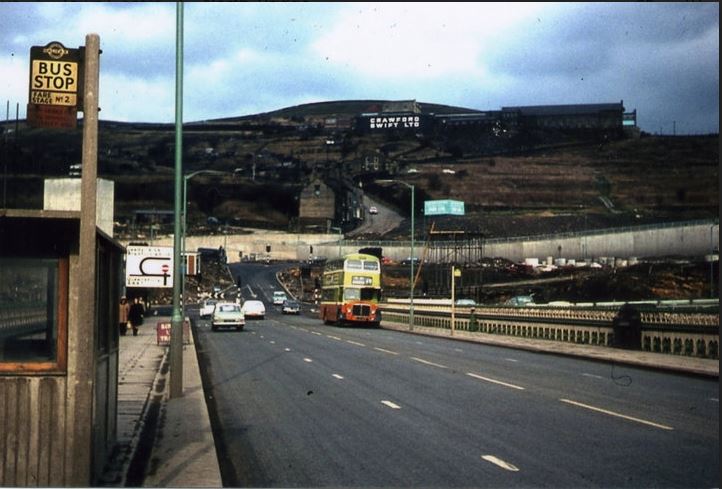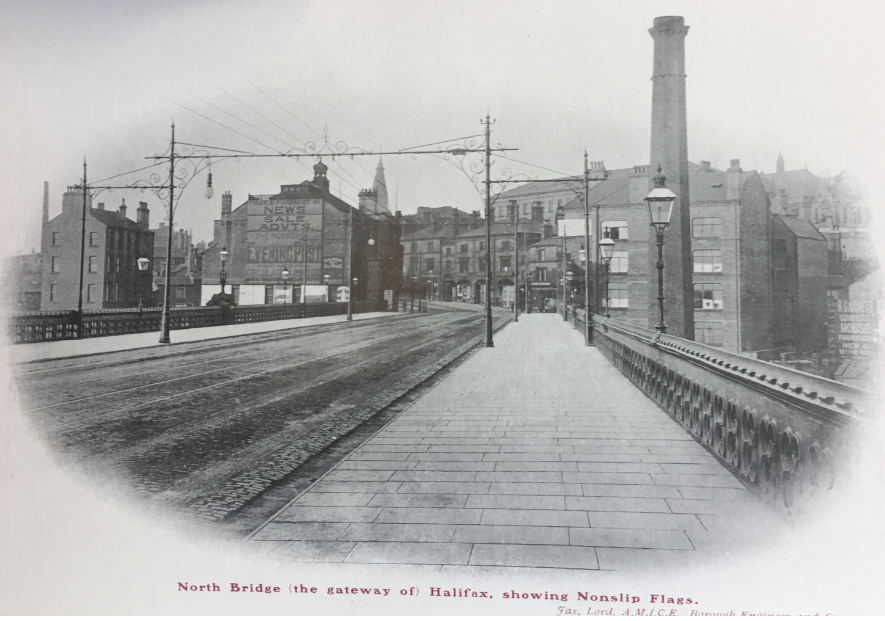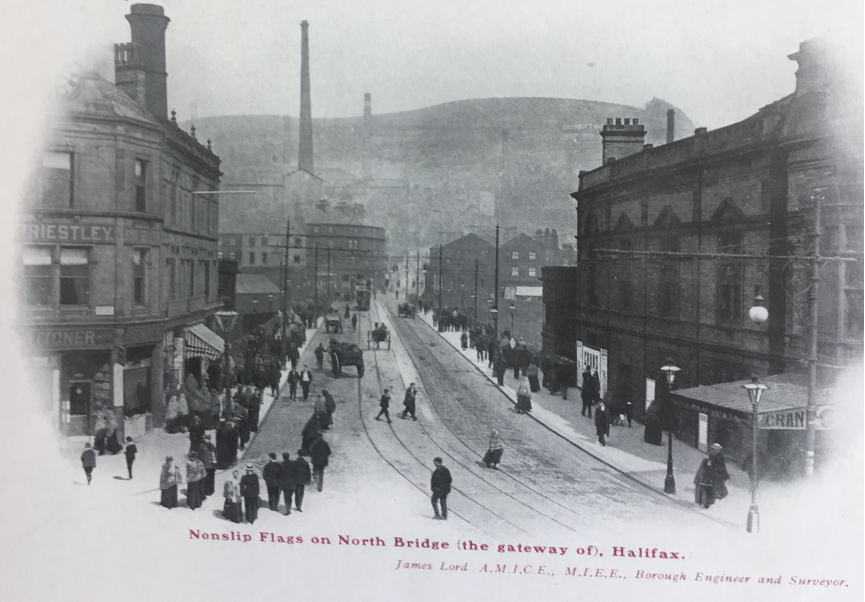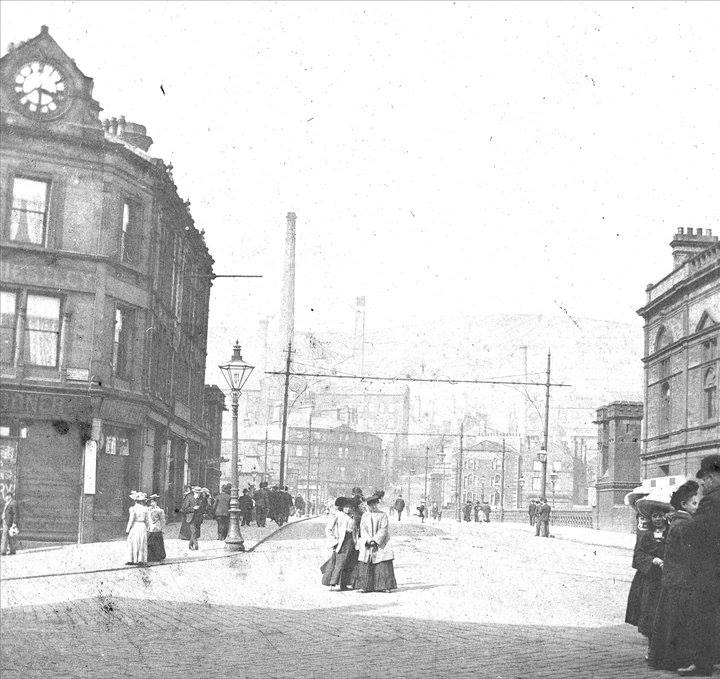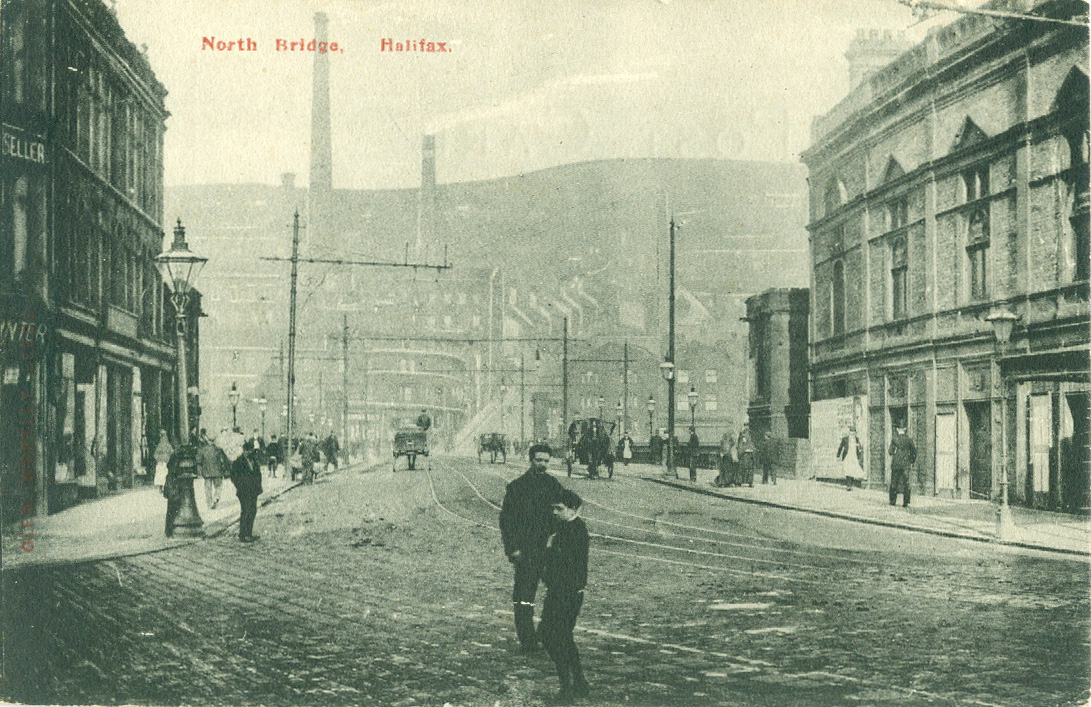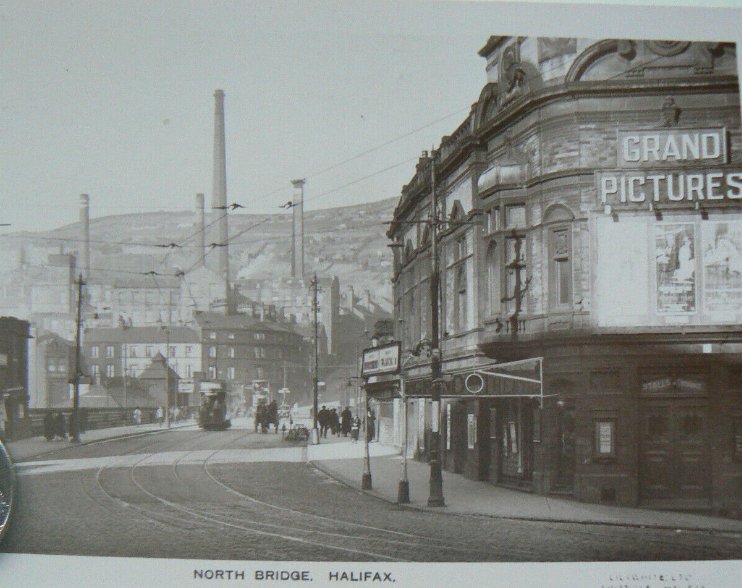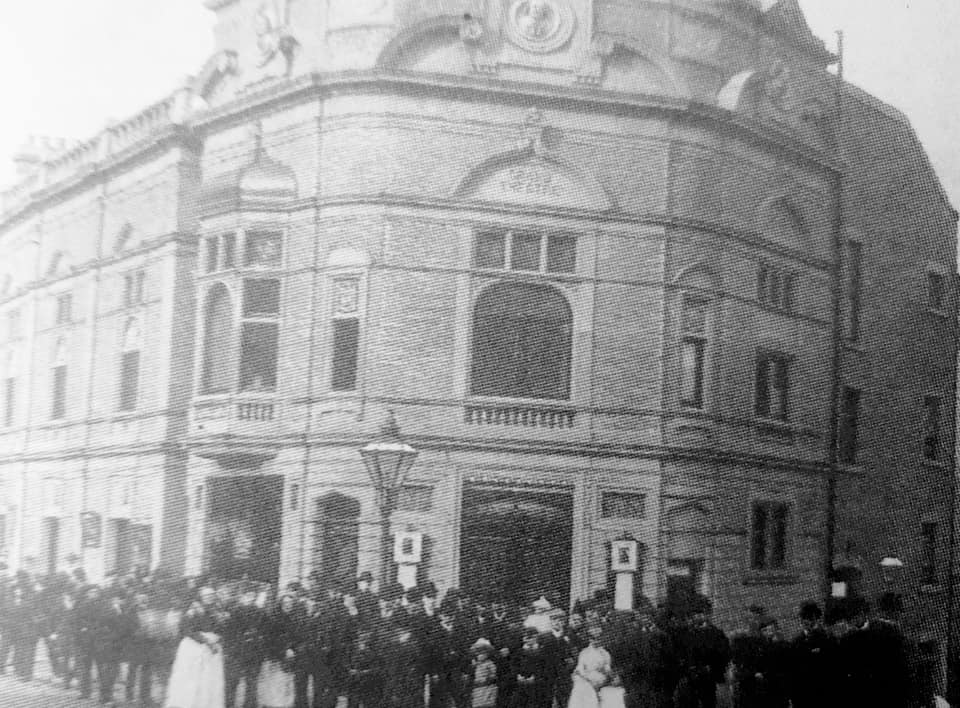 Grand Theatre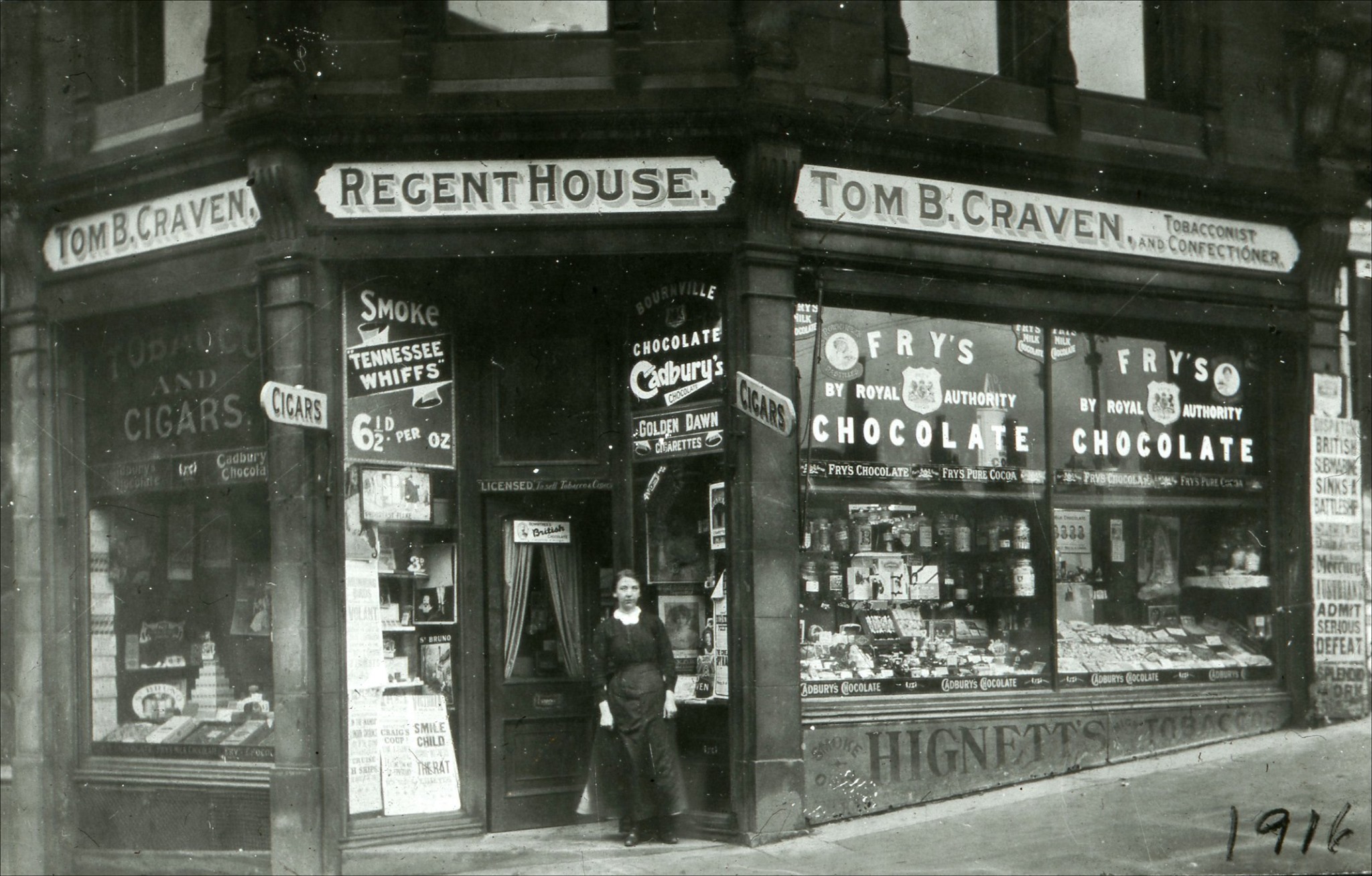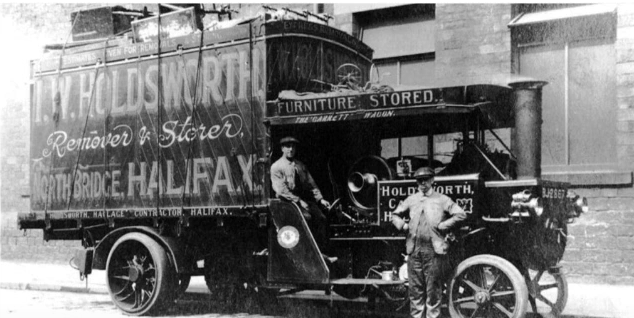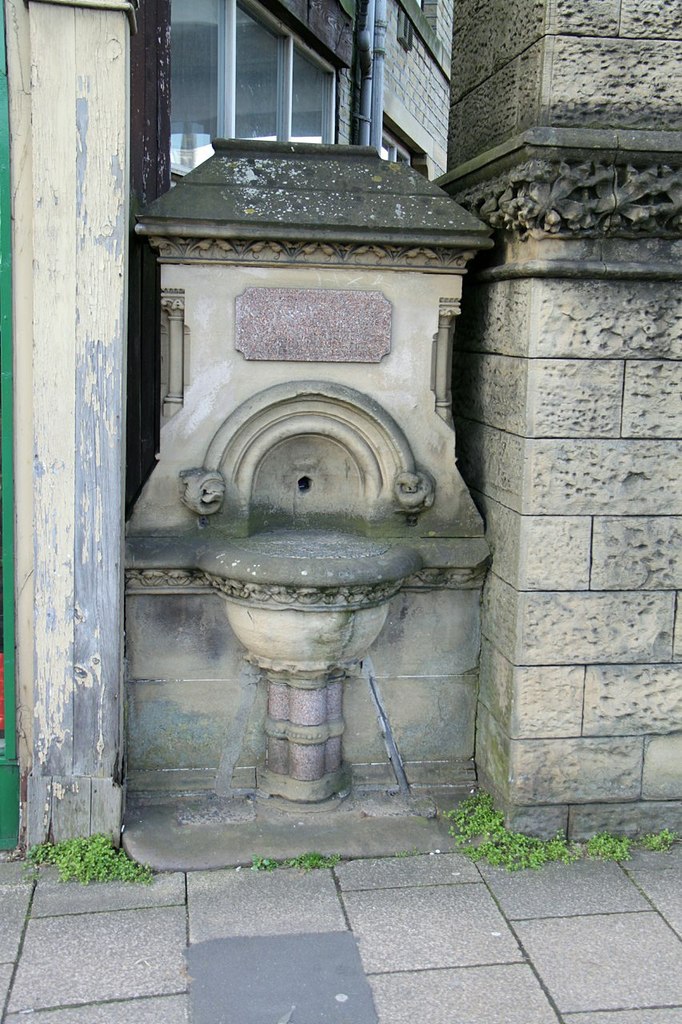 Drinking fountain, North Bridge
At the south end of the bridge, it forms a memorial to James Oates who was a worker during the bridge construction. Listed Grade II as part of the bridge Listing.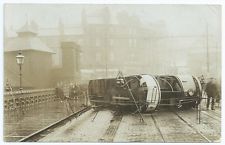 Tram accident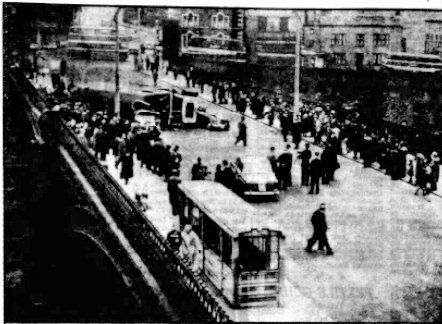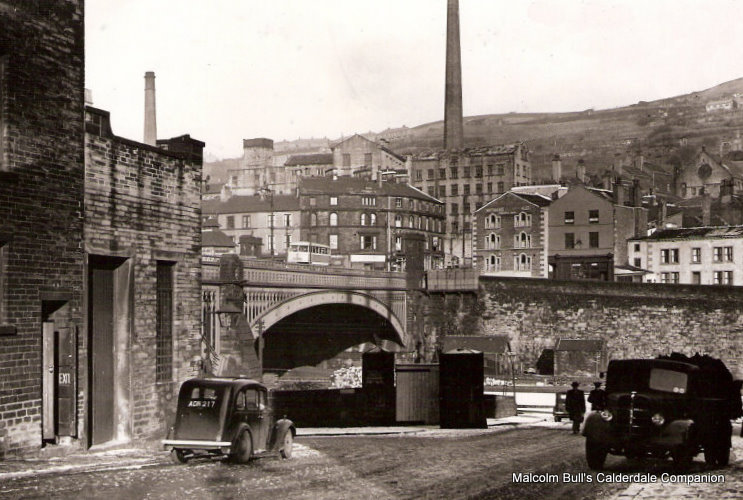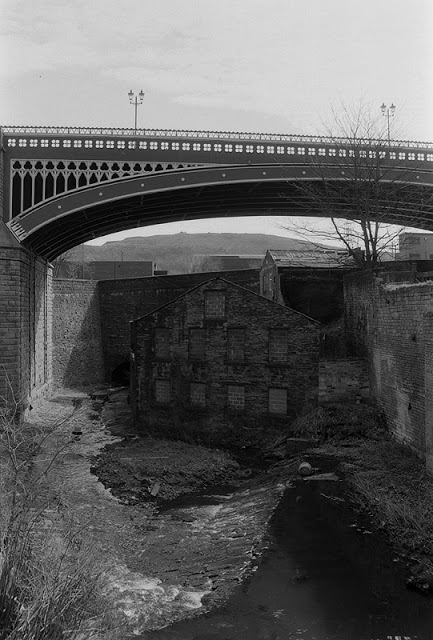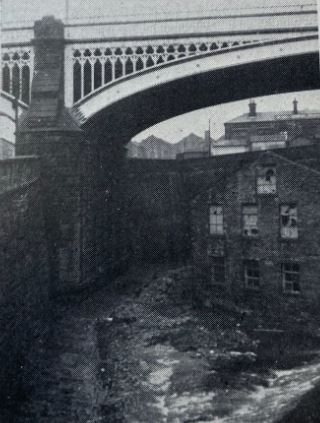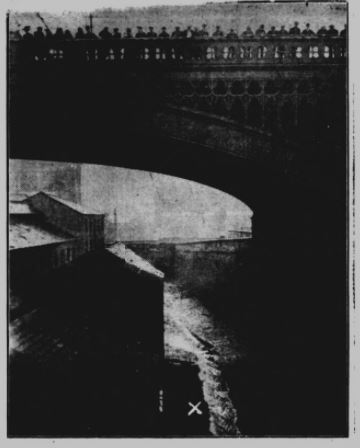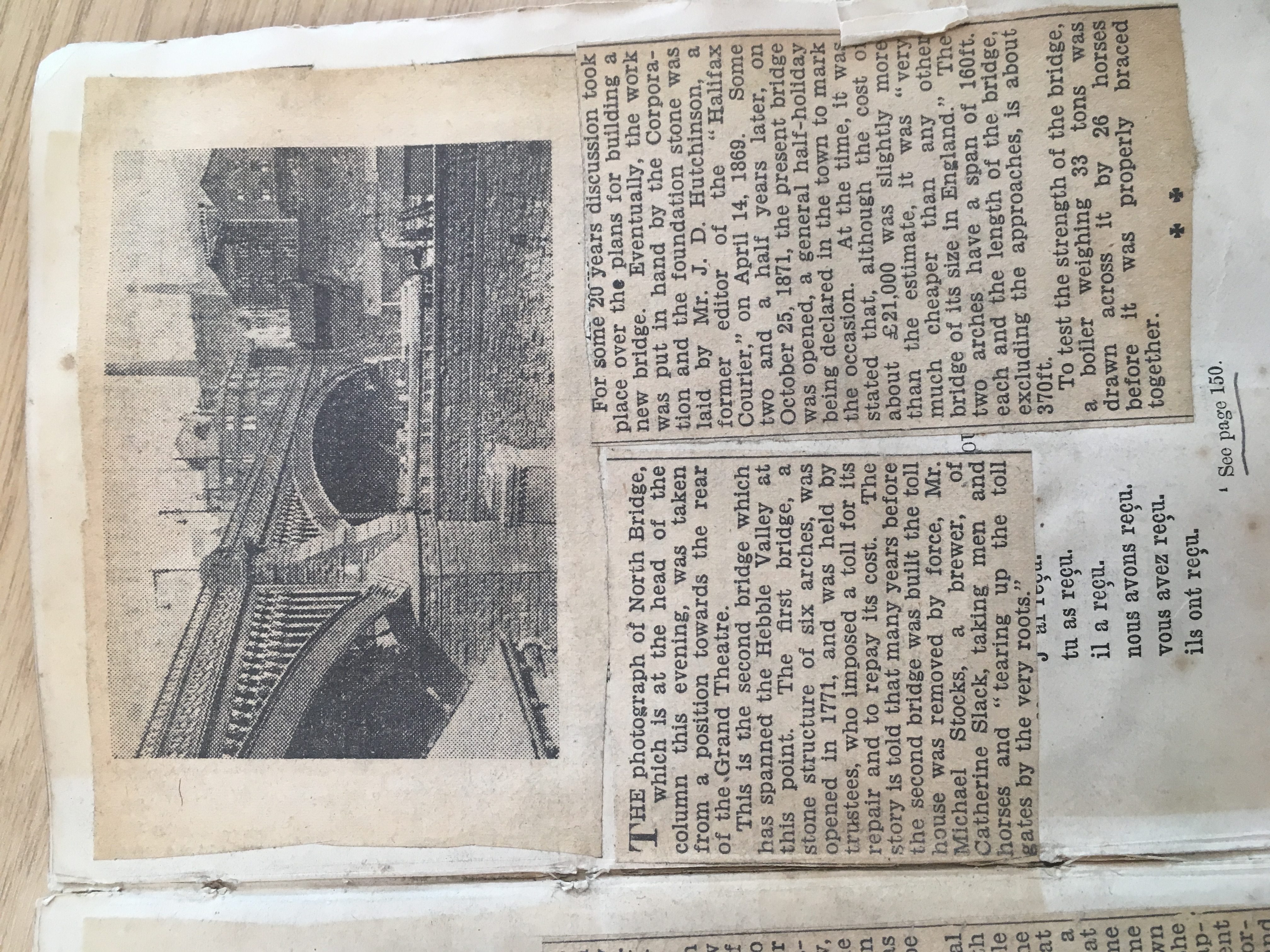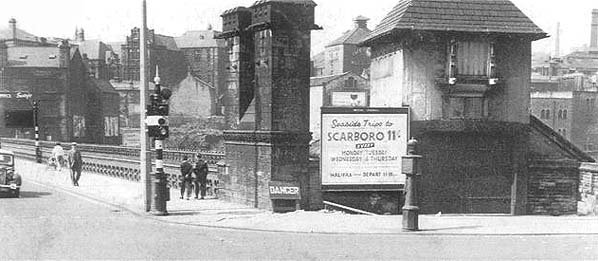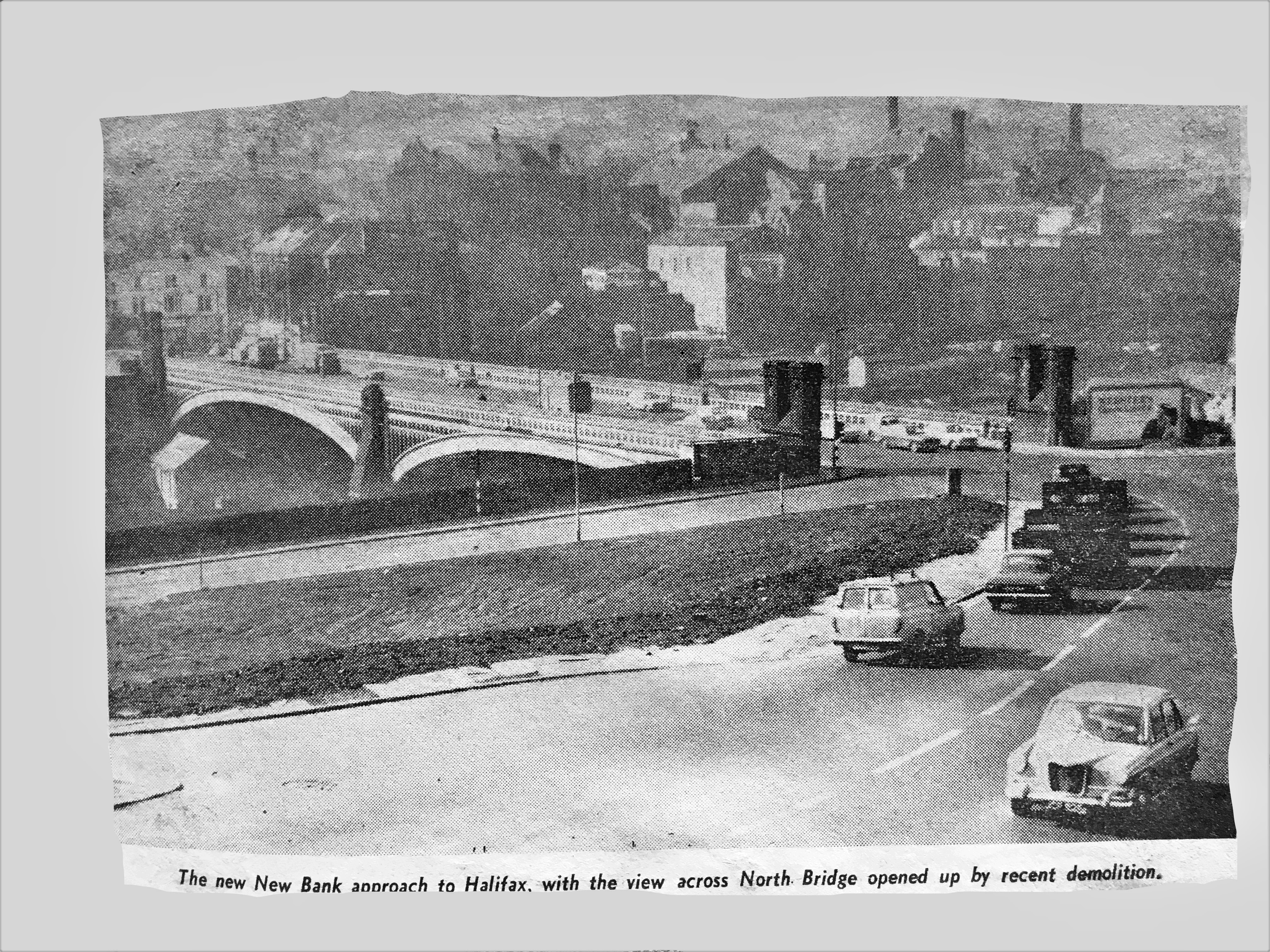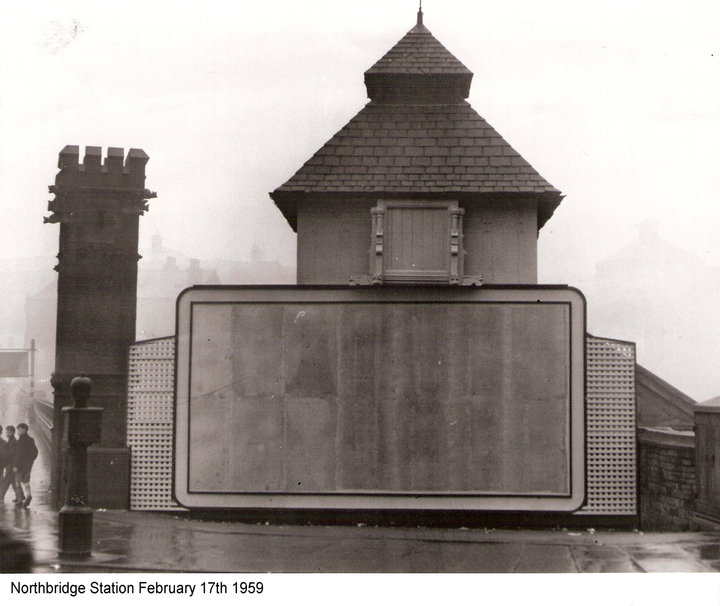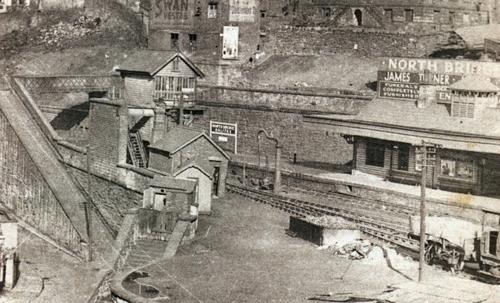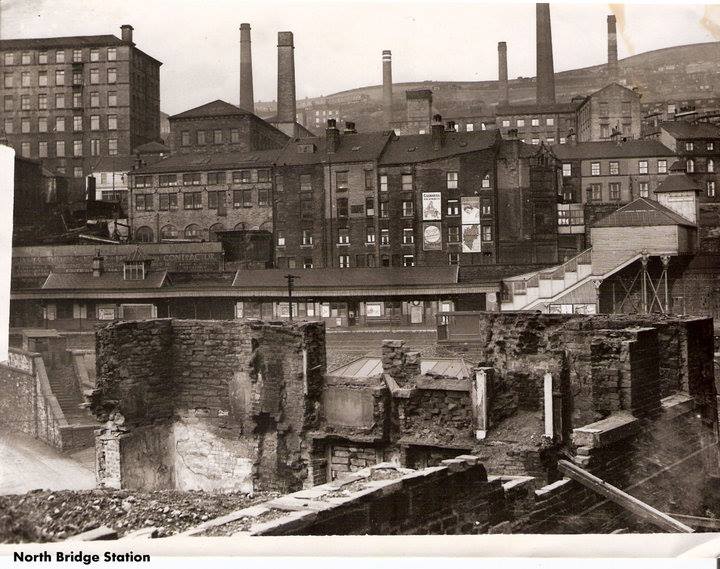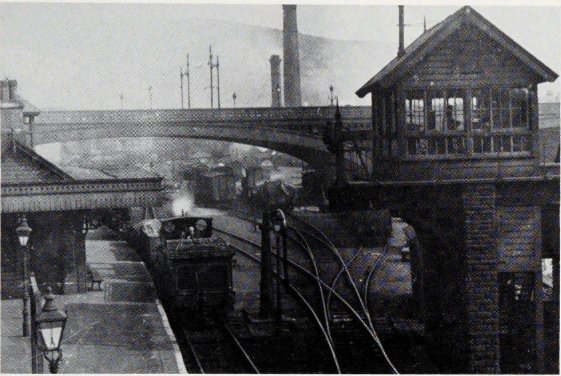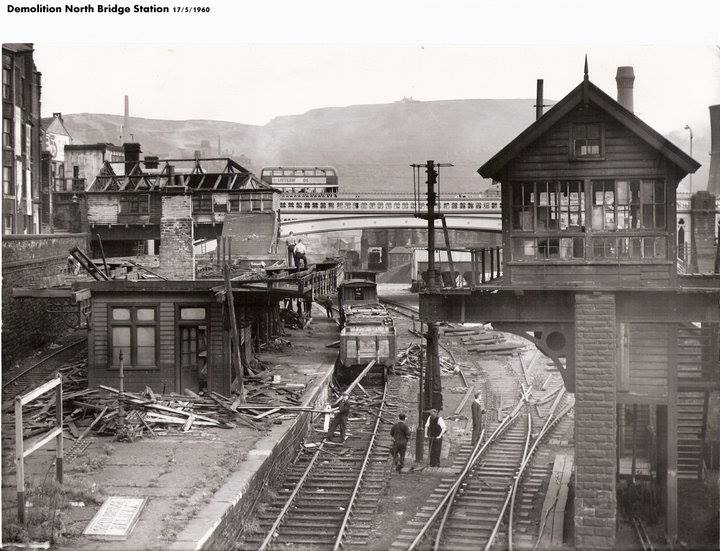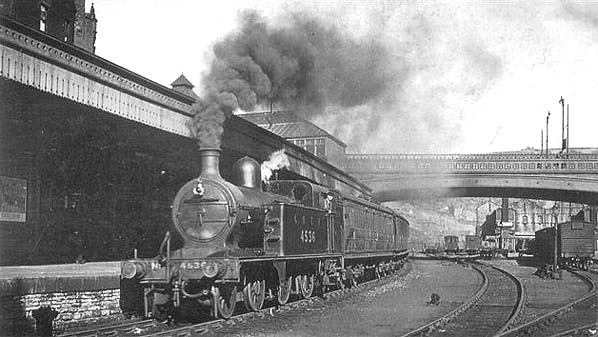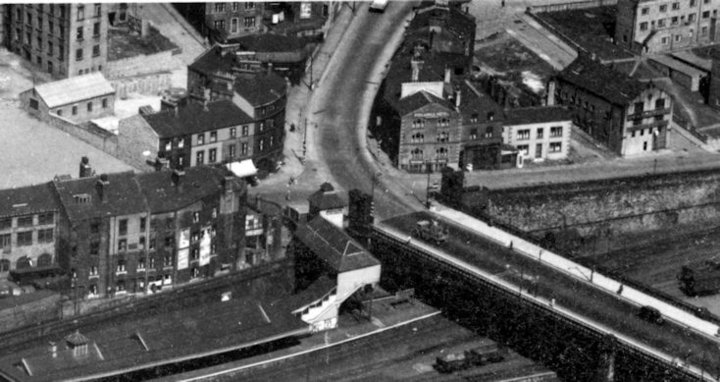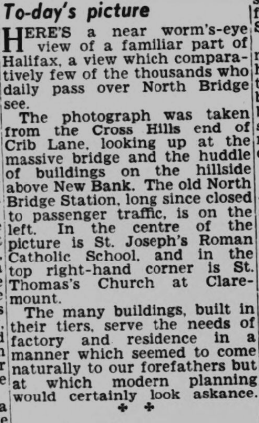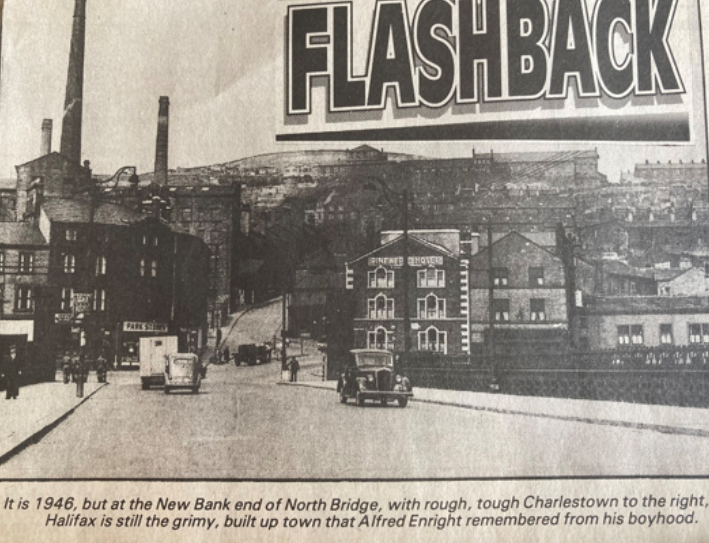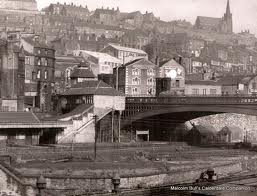 Looking towards Claremount

http://www.disused-stations.org.uk/h/halifax_north_bridge/index2.shtml
http://www.filmwasters.com/forum/index.php?topic=7725.0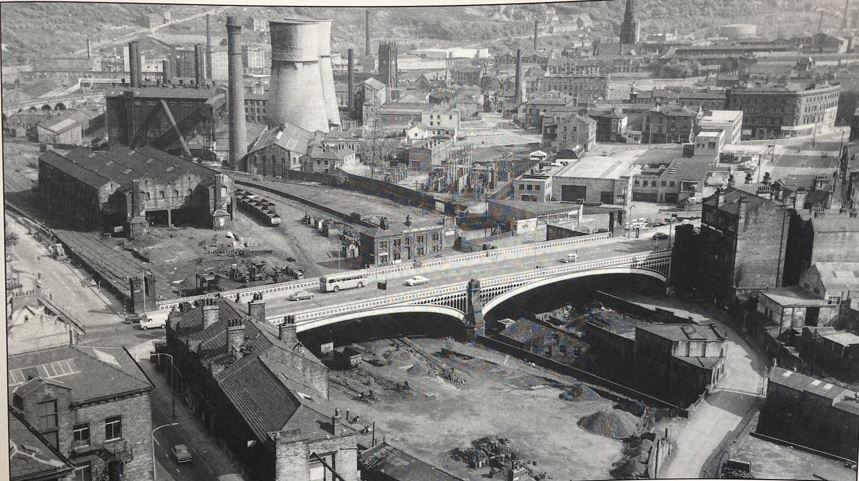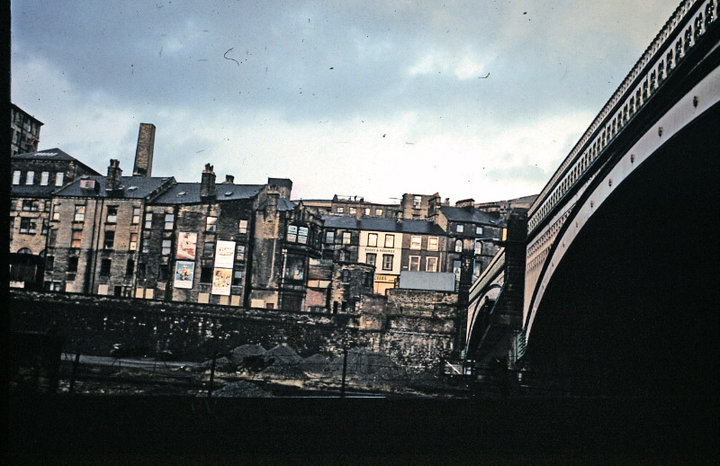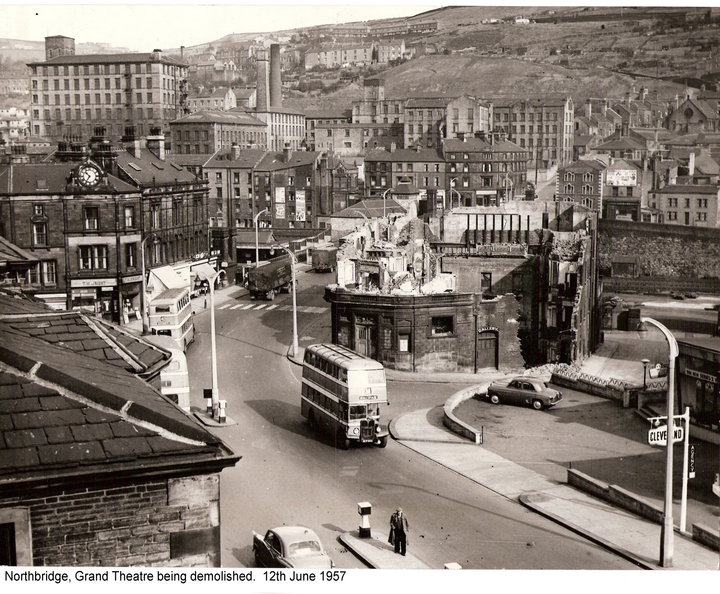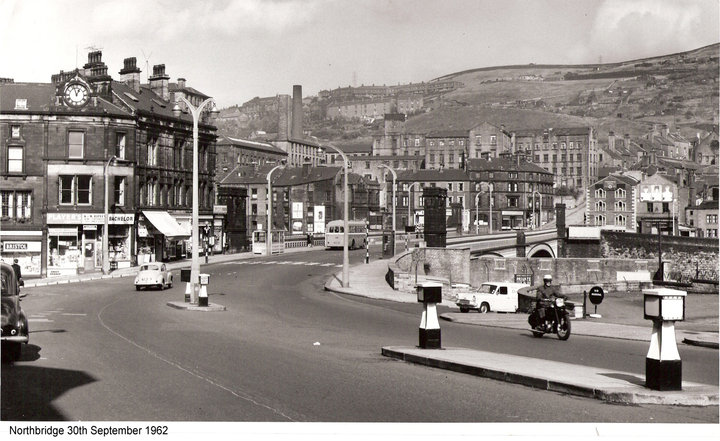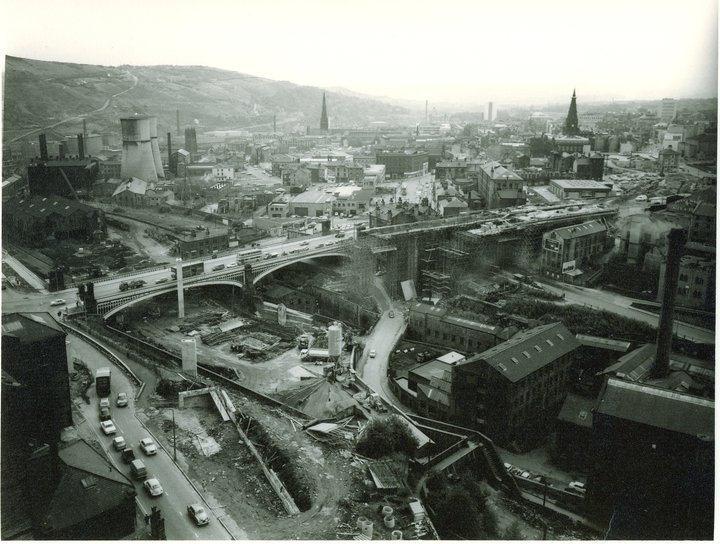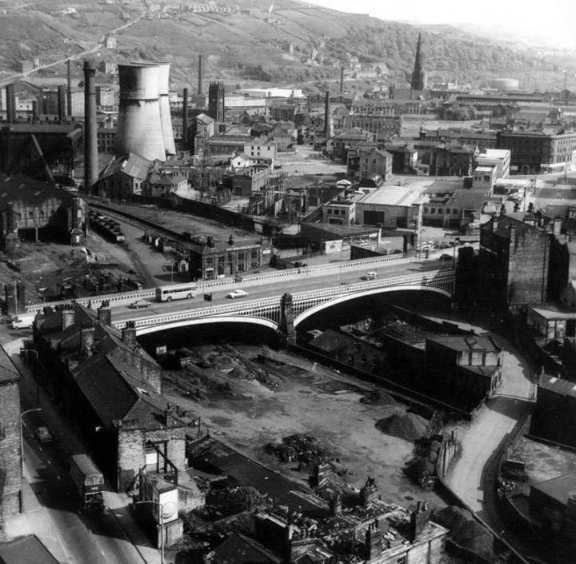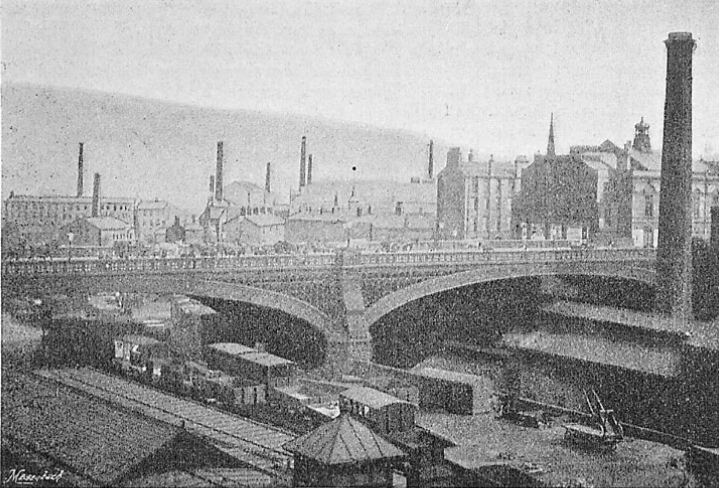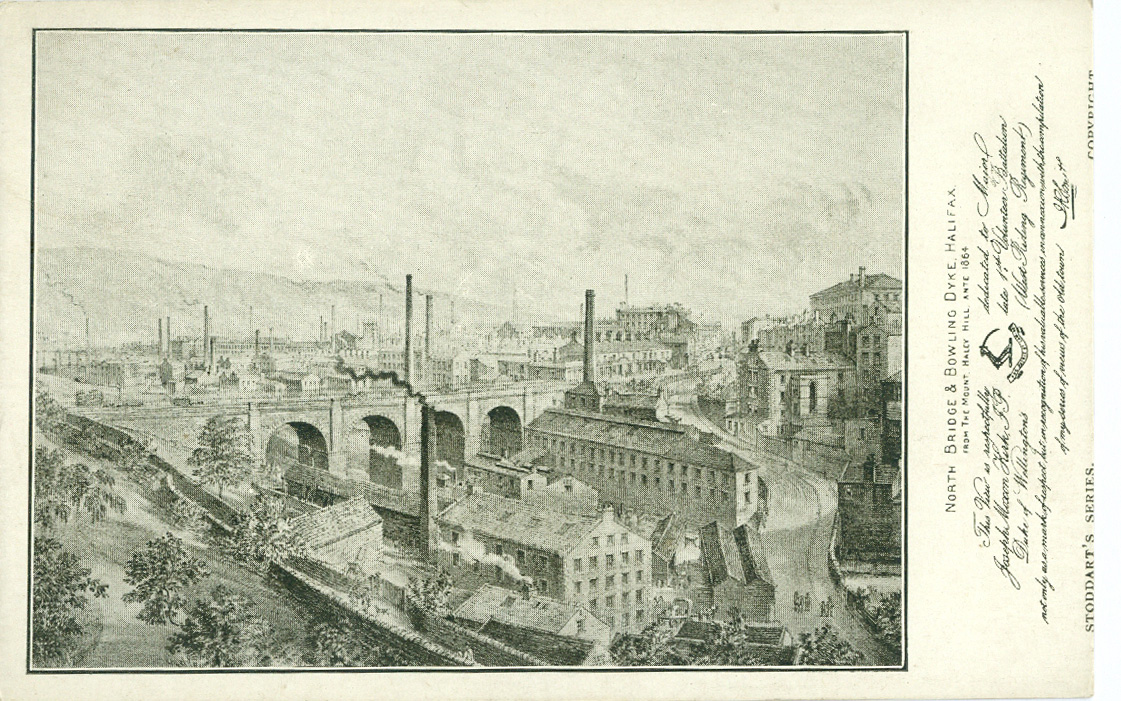 The final curtain for the Grand Theatre (centre), the railway goods yard (right centre), Haley Hill (far end of bridge), Claremount (top)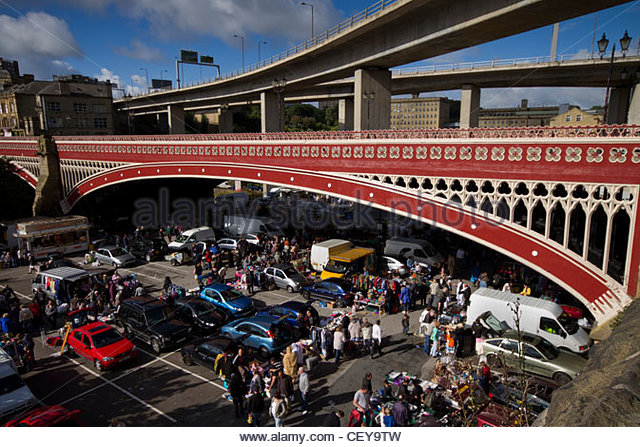 Car boot sale underneath North Bridge

---
If you have enjoyed your visit to this website, please spread the word by clicking the 'like' and 'share' buttons below. Thank you