Rawson Street and Powell Street
Rawson Street and Powell Street
Partially hidden by shops in this picture, Somerset House was the finest mansion in town when it was erected in the 18th century. Designed by the great John Carr, of York and was residence of the Royds family, who were merchants in Halifax and London. On the site where Rawson Street and Powell Street now stand, there were formerly extensive grounds for the house to look out on to.
Rawson Bank used the house at one time and later the Halifax and Huddersfield Union Bank had their offices there until the Commercial Street premises were erected.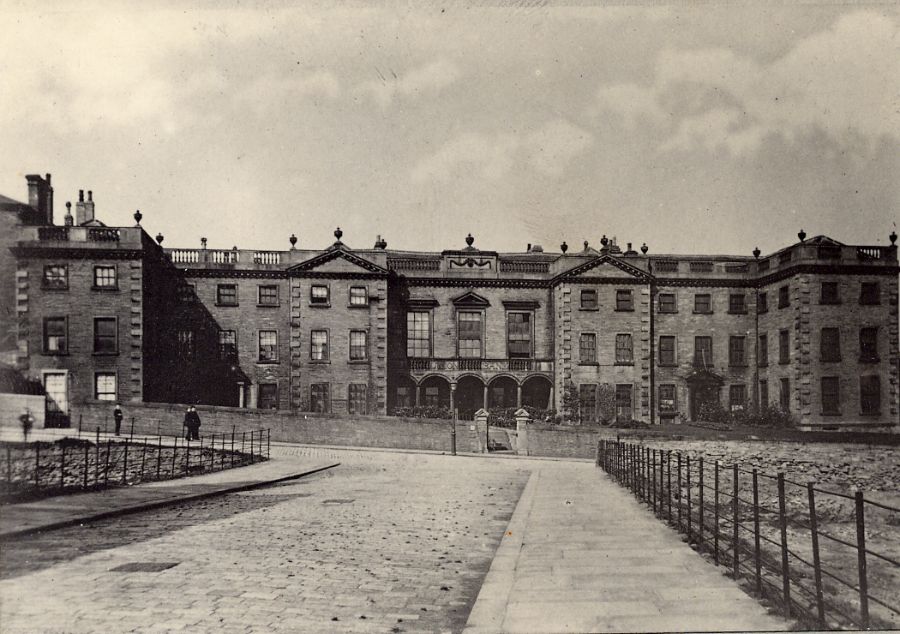 Somerset House, originally known as Royds' House, was built in 1766 for John Royds, a prosperous local woollen merchant, with interests in transport, banking and insurance. The house was designed by John Carr of York, who was also responsible for Harewood House, Leeds, and was built in 1766.
The Grand Salon, which can be booked for private hire, was decorated with fine rococo plasterwork by Guiseppe Cortese, which is reputed to have taken ten years to complete and remains intact even today.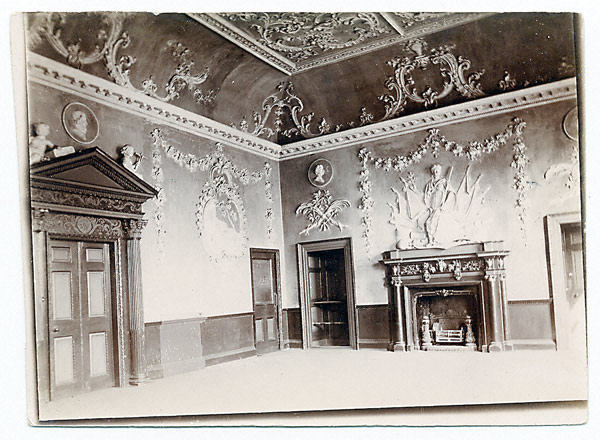 In 1768, shortly after its construction, the house provided overnight accommodation for King Christian VII of Denmark who was touring northern England, including visits to Leeds, Liverpool, and Manchester.
In 1807 William and John Rawson bought the house to use as banking premises, an enterprise which continued in various guises culminating in the Halifax & Huddersfield Union Bank in 1882, subsequently taken over by Lloyds Bank in 1919.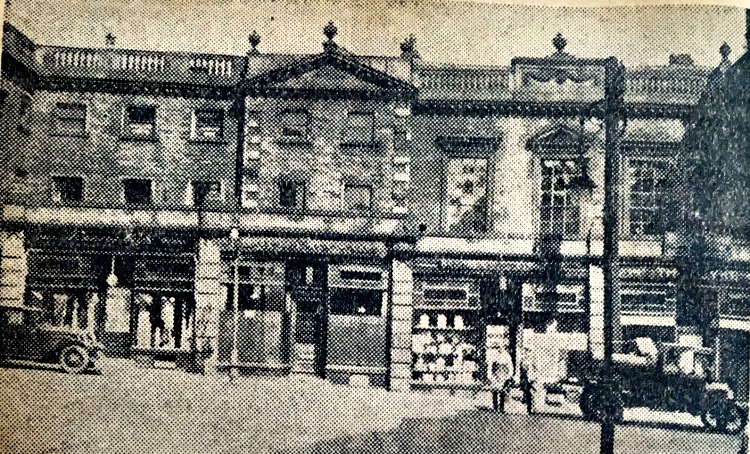 The bank remained at Royds' House until 1897-8, when new premises were built on Commercial Street involving the demolition of the eastern five bays of the house. Royds' House was sold to Mr J H Finlinson, general manager of the bank from 1884-97, who renamed it Somerset House.
The house is a Grade II* listed building and, following restoration and the removal of a parade of shops on Rawson Street, which had obscured the view, it was reopened in 2008.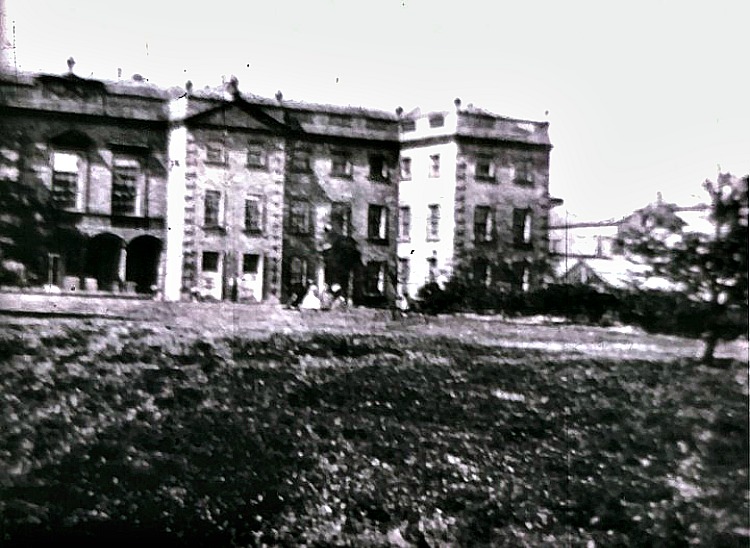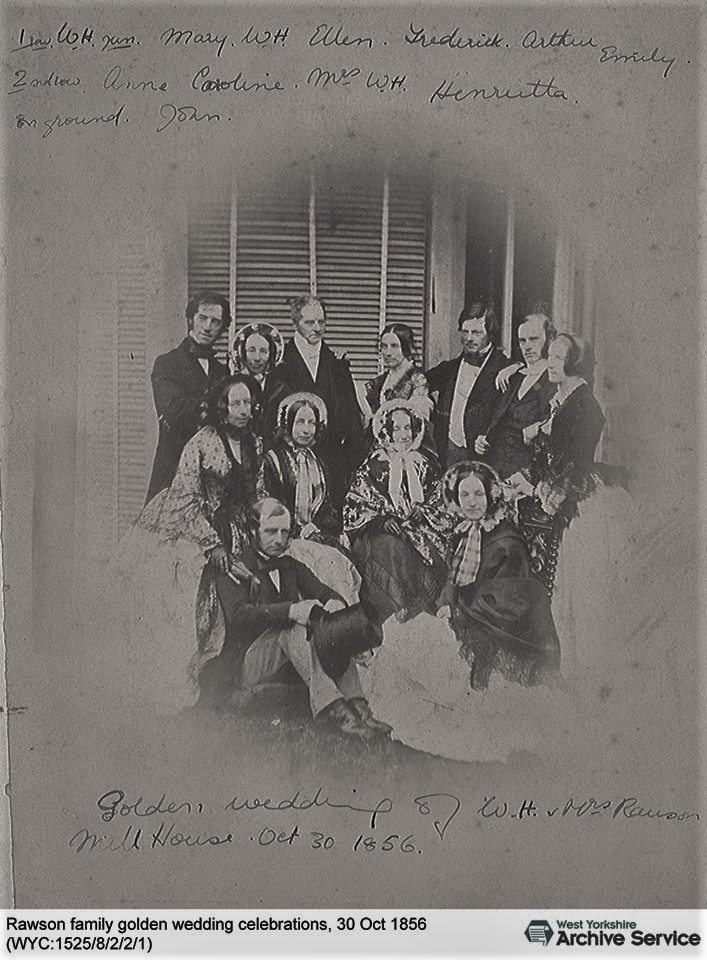 Powell Street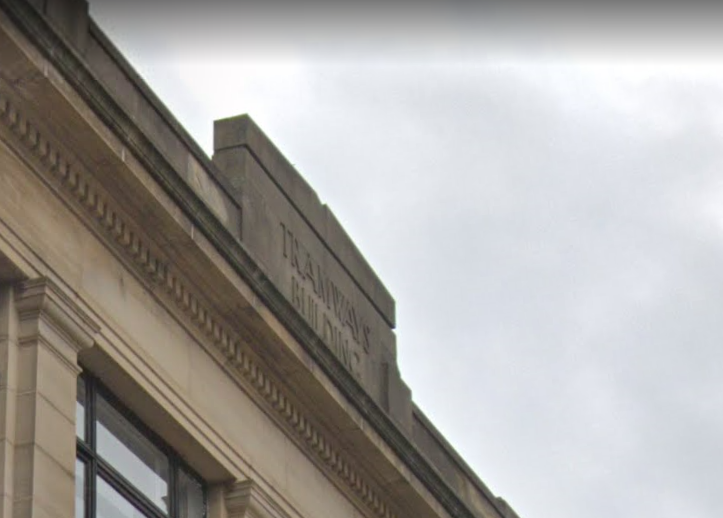 Tramways sign on Powell Street
---
If you have enjoyed your visit to this website, please spread the word by clicking the 'like' and 'share' buttons below. Thank you