Barkisland - Howroyde Hall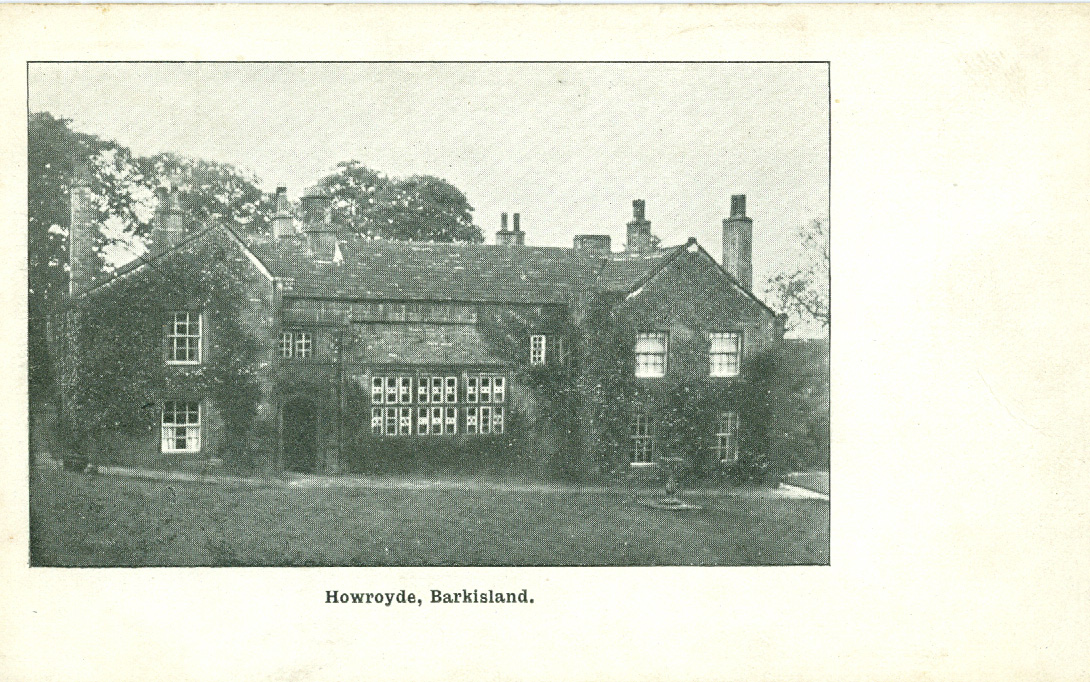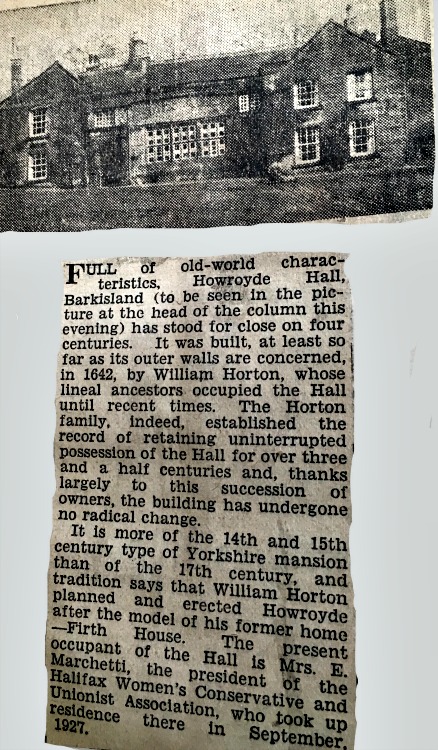 Full of old world characteristics, Howroyde Hall, Barkisland has stood for close on five centuries. It was built, at least as far as it's outer walls are concerned, in 1642, by William Horton, whose lineal ancestors occupied the hall for over 350 years and thanks to that fact, it went through no radical changes. It is more of the 14th and 15th century type of Yorkshire mansion than 17th century, and it is said that William Horton planned and erected Howroyde after the model of his former home- Firth House.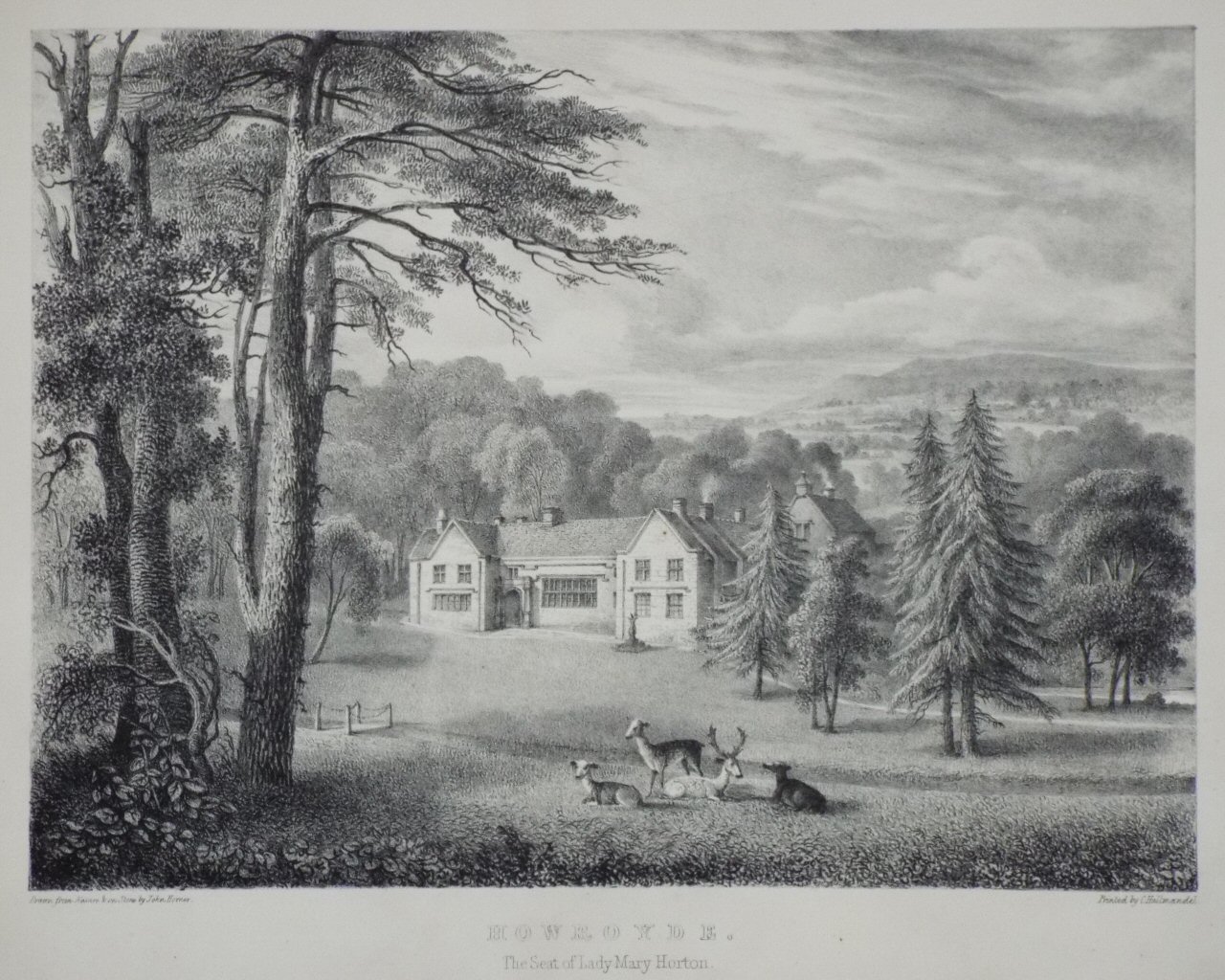 | | |
| --- | --- |
| | William Horton, a prominent figure in this district in the 18th century and the first Provincial Grand Master of the West Riding Province of Freemasons. The portrait is probably the work of Joseph Highmore (1692-1780), who was an artist of some repute in his day, now hangs in the office of Provincial Grand Lodge in Leeds, having been presented to Lord Harewood who accepted it on behalf of the Province, on the occasion of a visit to the Lodge of Probity, No 61 Halifax, in January 1927. |
William Horton was born at Howroyd, Barkisland and was baptised at Ripponden chappel, which was then under the Elland church, in February 1702. On attaining his majority, he succeeded to the Coley portion of the Horton estates and also possessed the Manors of Southowram and Clayton Heights. Like former members of his family, he was a Justice of the Peace. In fact, he can be said to be the principal man in the large Parish of Halifax in his day. He did not live to old age, however, for he died on February 27th 1740, only 11 months after being appointed to his high masonic office, and was buried at Elland church. William Horton was the last of a famous line, for his only son died as an infant and his daughter never married, the estates passing to the Beaumonts of Whitley near Huddersfield.
Horton Street, Halifax was named after the Horton family.
If you have enjoyed your visit to this website, please spread the word by clicking the 'like' and 'share' buttons below. Thank you