Garys-Cars

Garys-Cars is a private hire taxi business based in Southowram and run by Gary Beaumont. The car is able to carry six passengers plus a trailer for luggage and is ideal for airport runs.
* Prices are meant to be competitive.
* Happy to help people and their shopping/luggage to their door.
* Friendly and obliging service.
Every attempt is made to be available to you at short notice but please be aware that there is only one car at the moment and if I am not available on one occasion, please try again next time.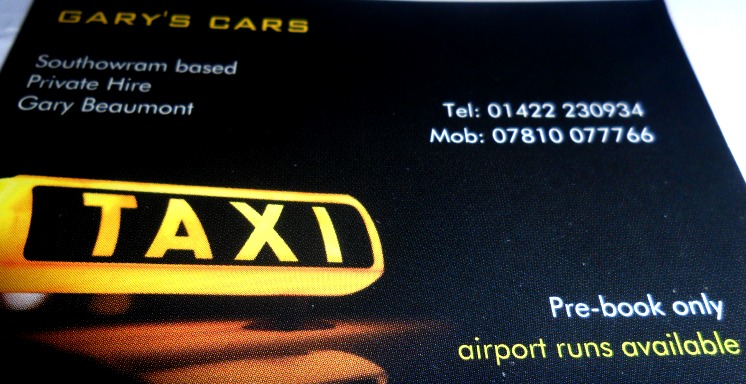 Now available for airport runs
Please contact on
Telephone 01422 230934             or
Mobile 07810 077766

'Pre-book only'  just means that I cannot be flagged down in the street.

---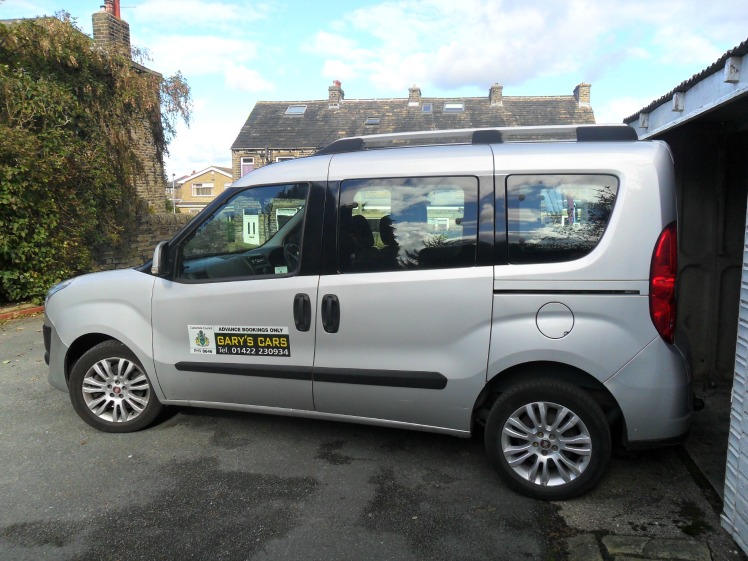 Citroen Berlingo carries Driver plus 6 passengers - trailer also available.

Gary Beaumont