Broad Street
Broad Street - top to bottom

In the late 1950's a plan to make one of Halifax's best known streets live up to its name heralded some sweeping changes to the townscape.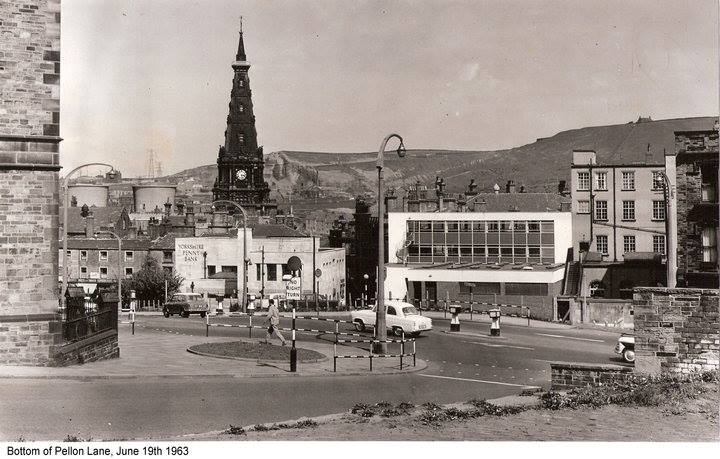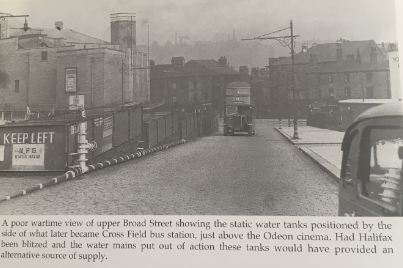 By 1957 there was a new road past the old Crossfield Bus Station and the Odeon Cinema but the original portion of Broad Street between Waterhouse Street and Northgate, at the rear of the Town Hall, formed a serious bottleneck at Northgate. Considering that this was the main east to west highway through Halifax, in an age of steadily increasing levels of traffic, something had to be done, in the view of the council.
So, the Broad Street widening scheme got underway and many buildings were casualties. By 1958, the draper S. Arthur and Sons was one of Halifax's oldest established retail businesses, having been founded in these premises at the junction between Northgate and Broad Street 85 years previously.
Generations of Halifax people had patronised the firm, which, at the time of its closure, was still in possession of catalogues dating back to the 1870's and showing the latest styles in 'busties and corsets' designed for 16-inch waists. But the block of buildings had to go to enable the road to be widened and it was compulsorily purchased by the council. No new premises were offered.
The property which was occupied by 'Healey's' lasted longer but structural damage, possibly caused by traffic vibration, was discovered and eventually had to be demolished and was replaced by a small carpark.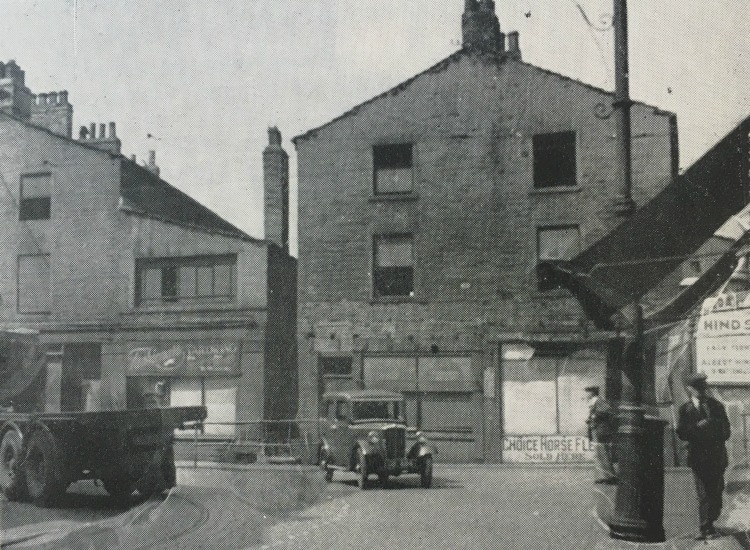 Looking up Broad Street (a part of The City). The lorry is turning left into Waterhouse Street.
The Odeon Bingo Hall now stands top right of picture.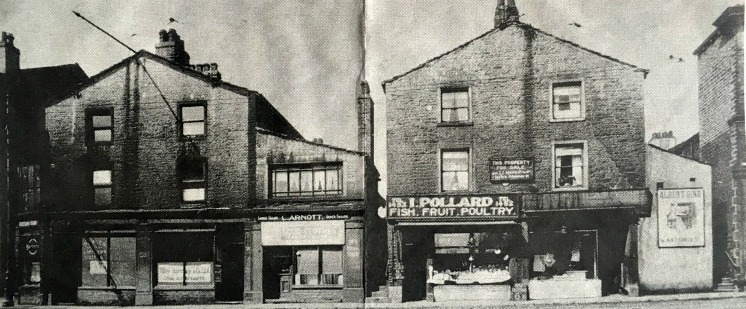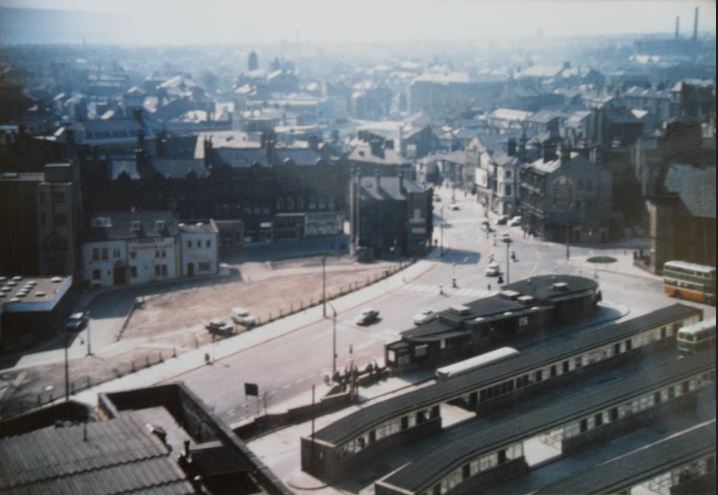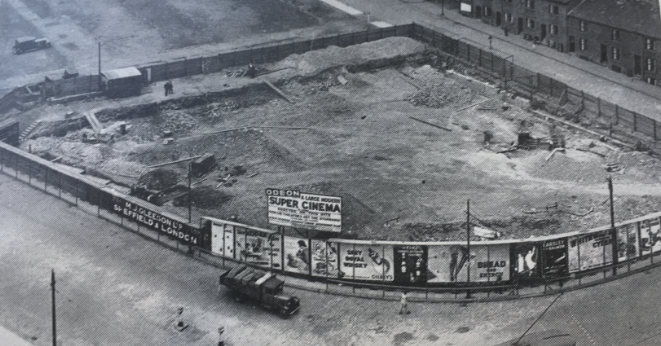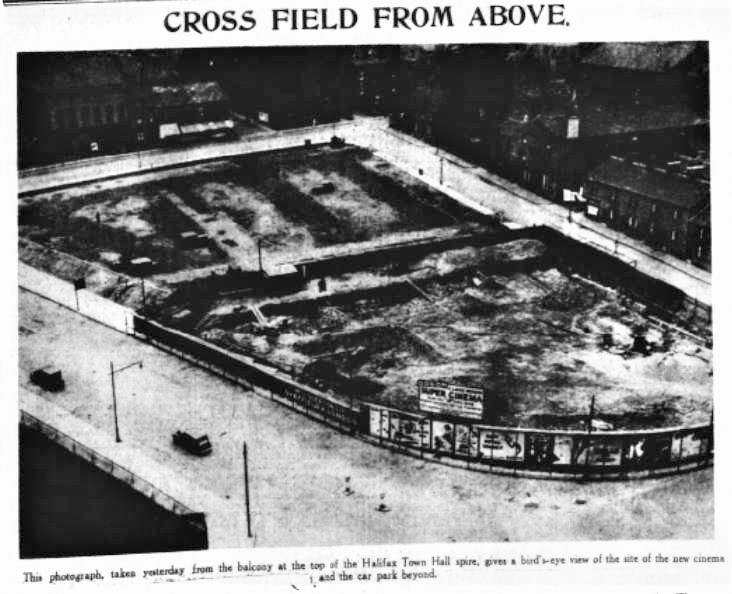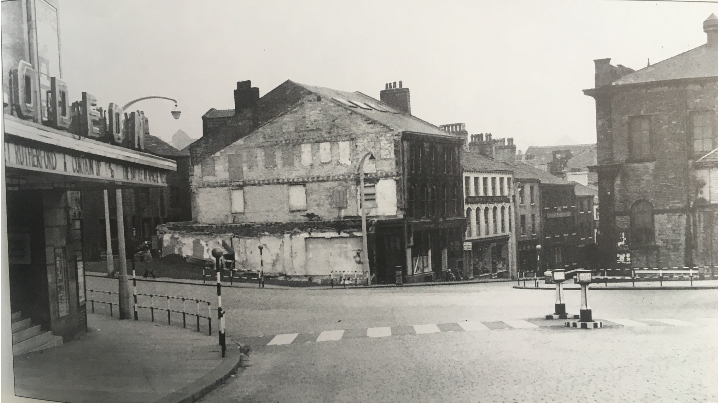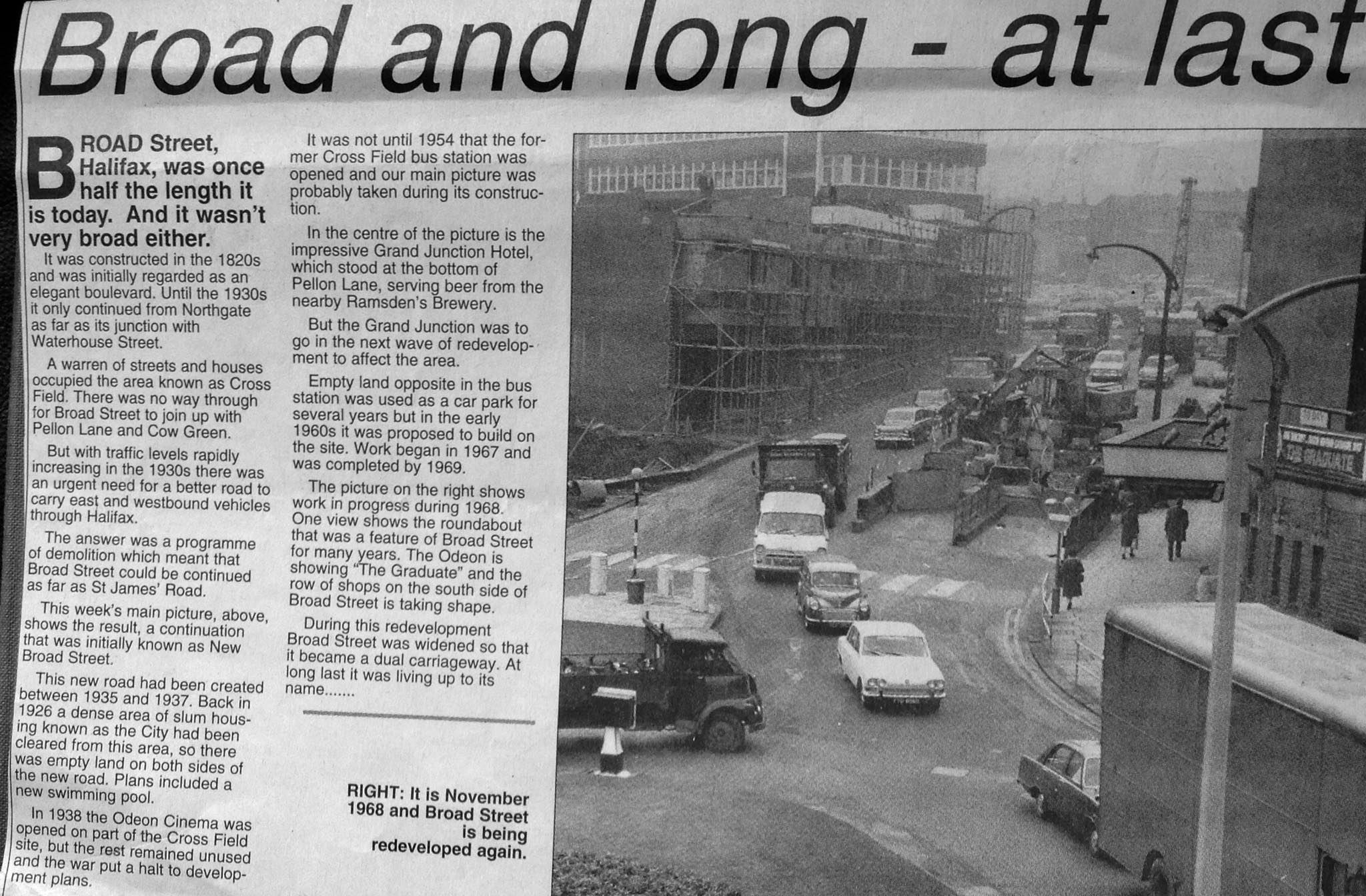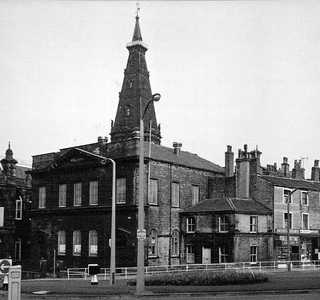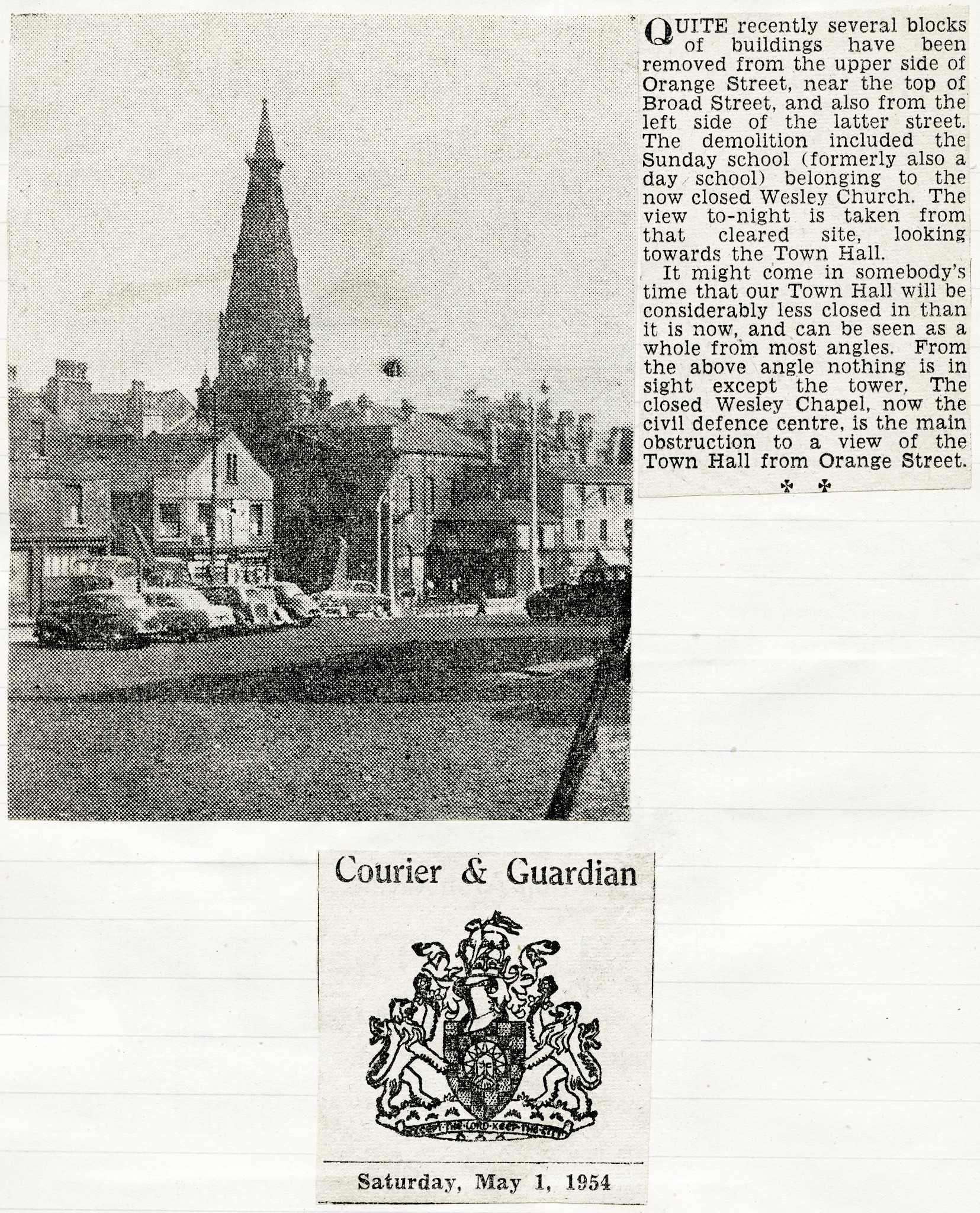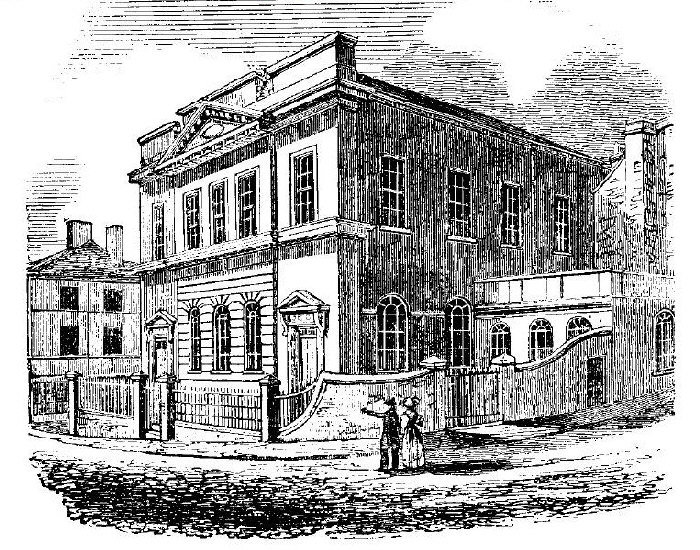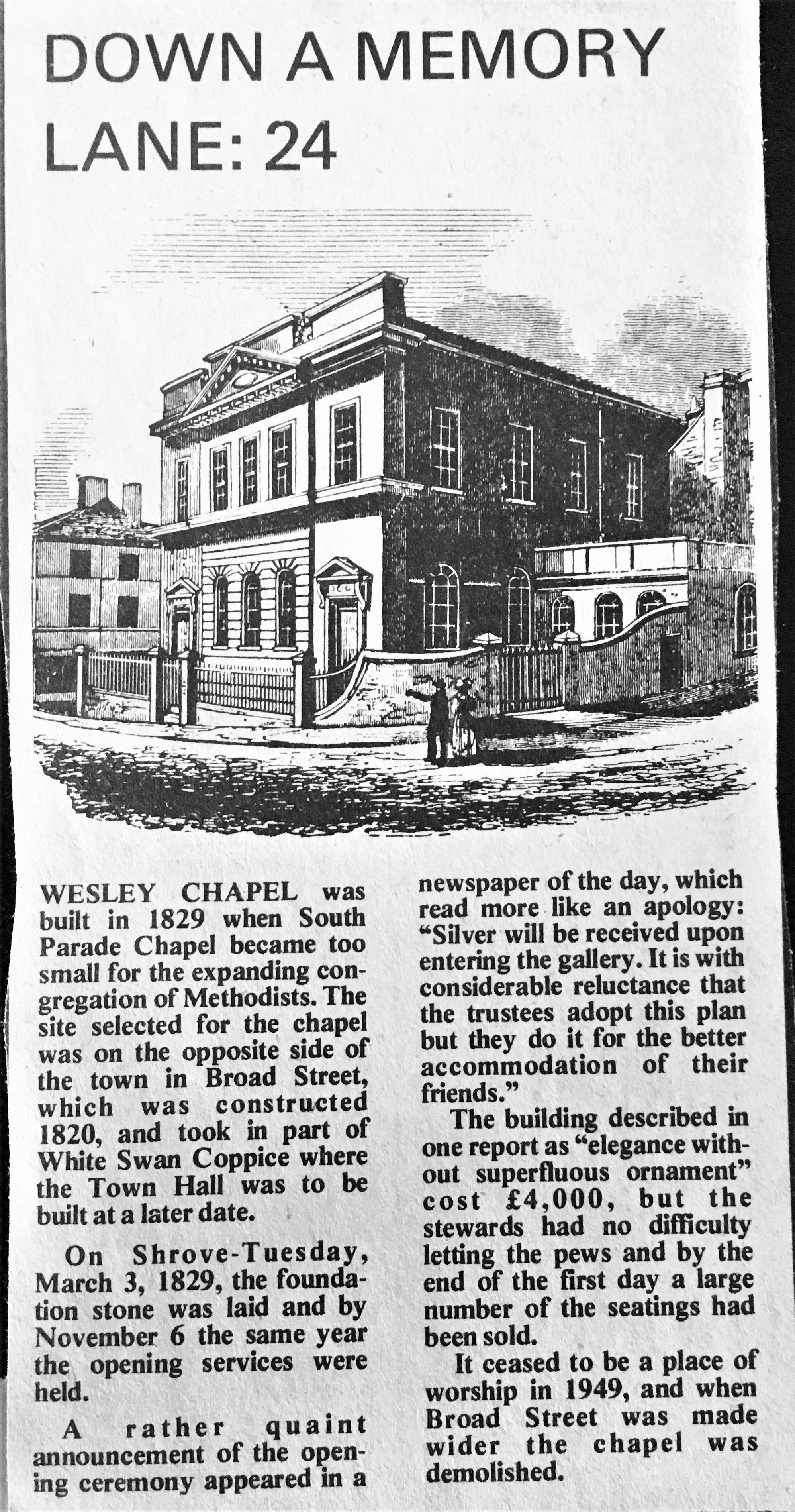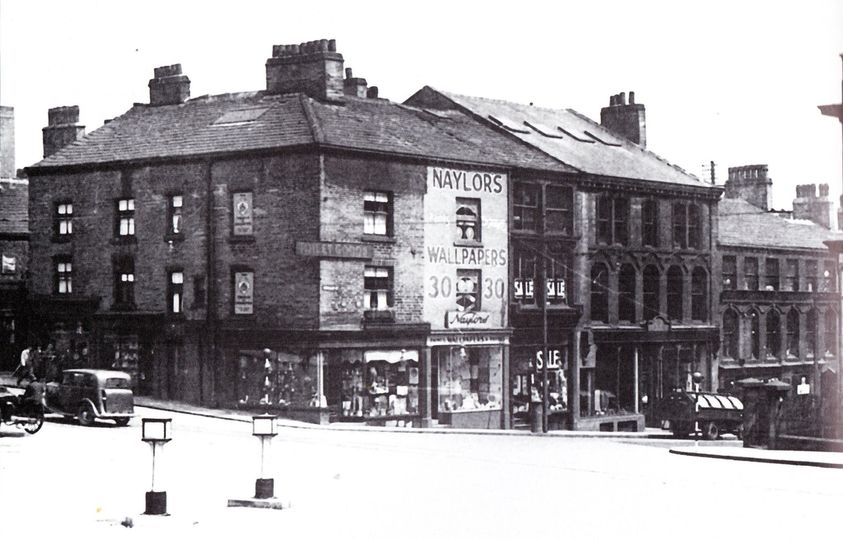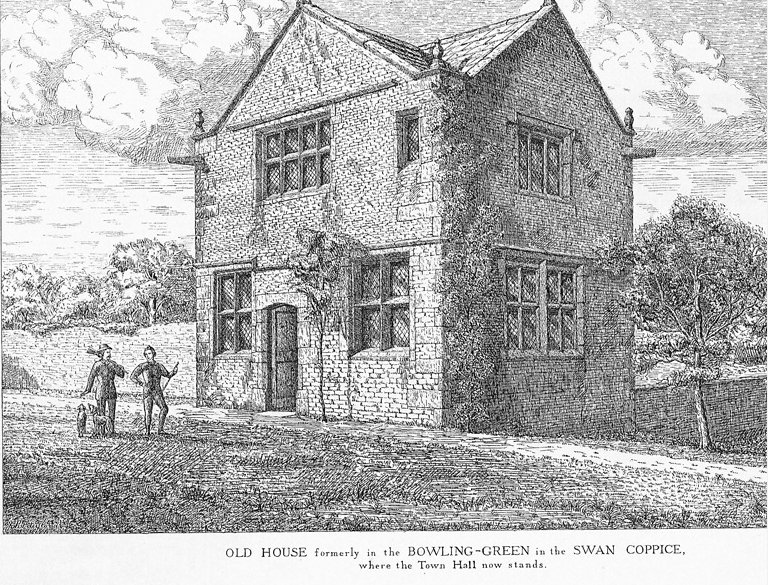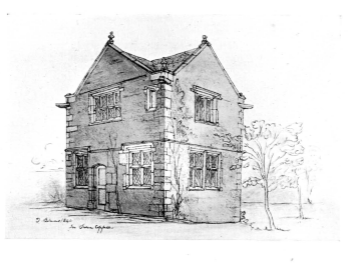 Swan Coppice once stood where the Town Hall now stands. It also had a bowling green
Halifax Ten Pin Bowling Alleys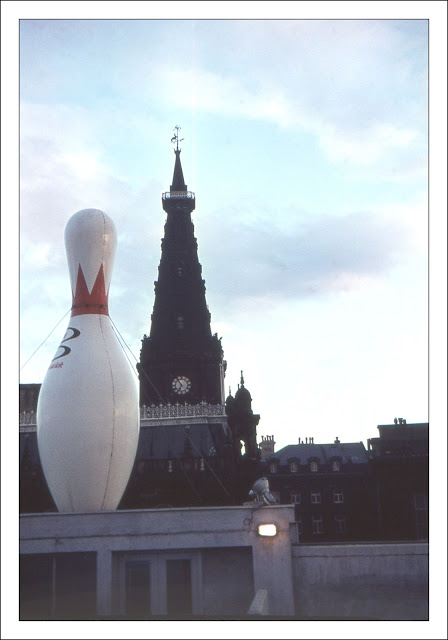 Waterhouse Street to the right and Broad Street down to the left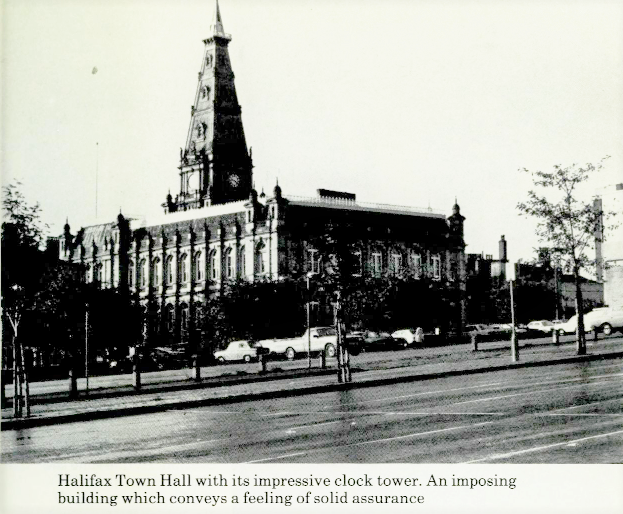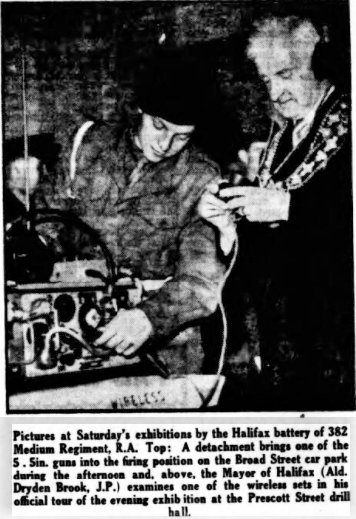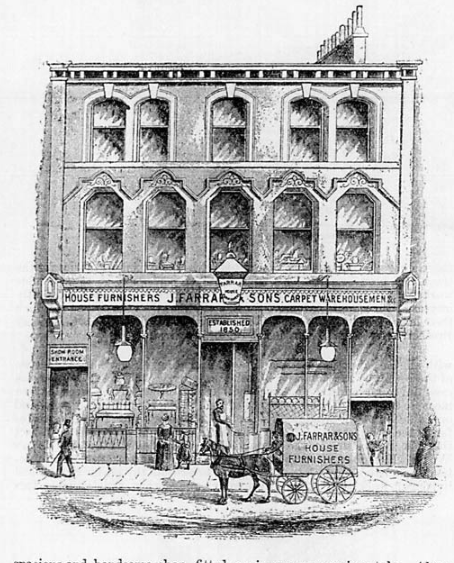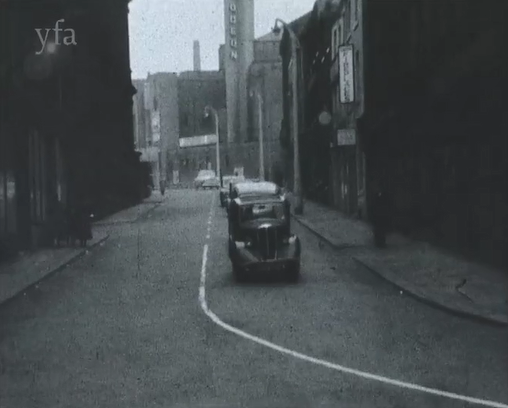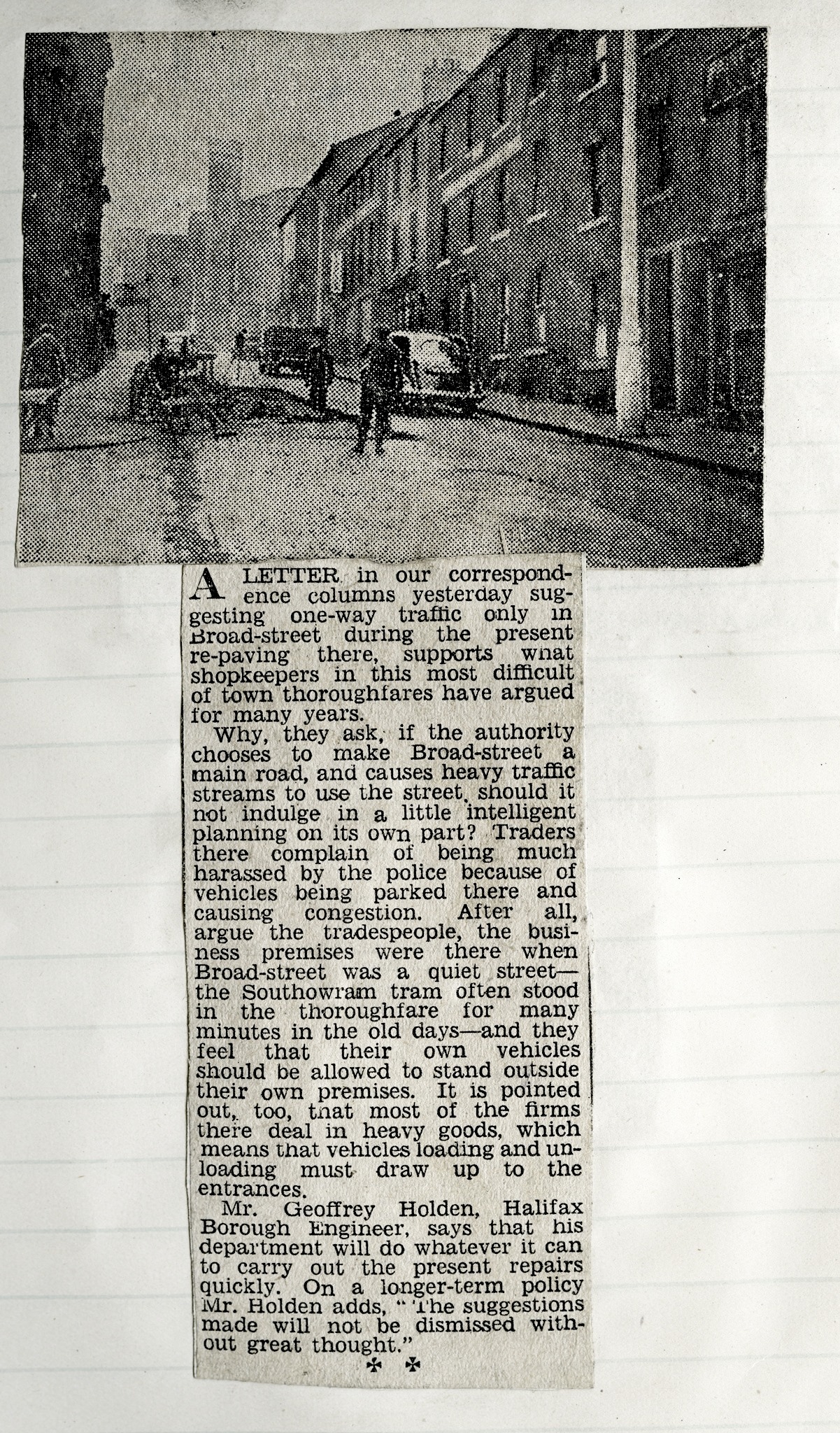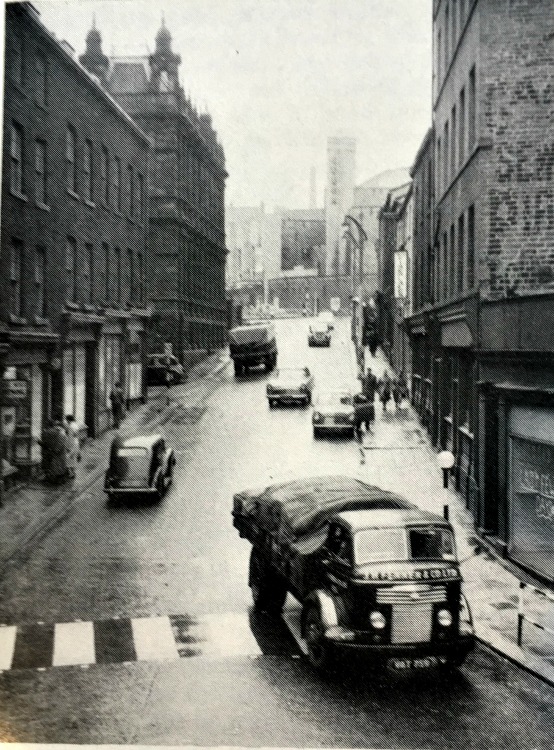 These 1959 photo proves that Broad Street was not always very broad.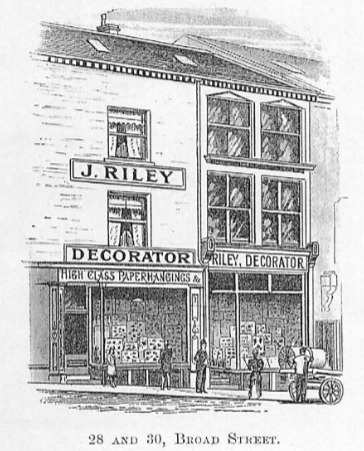 J Riley's decorators was later to become the home of Stoddart's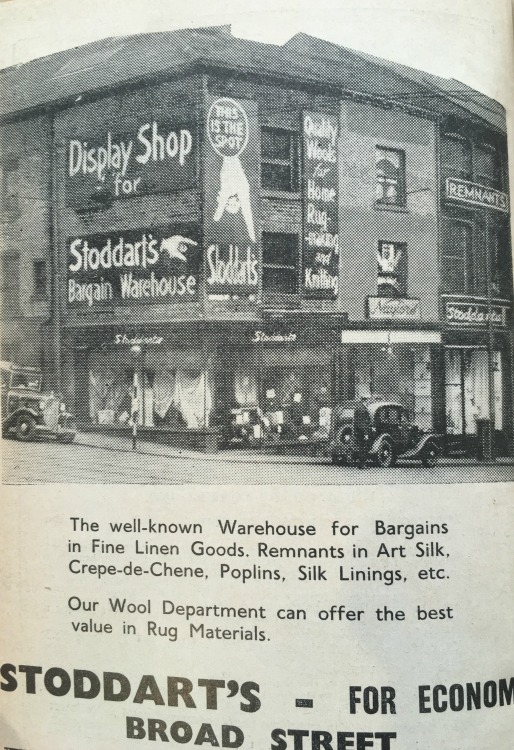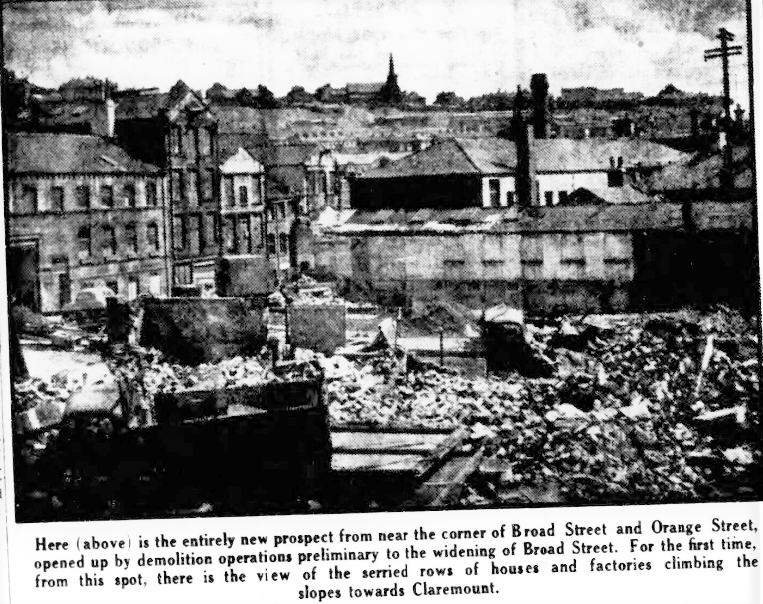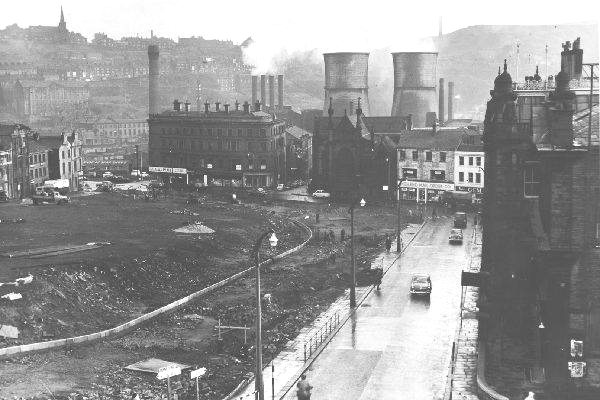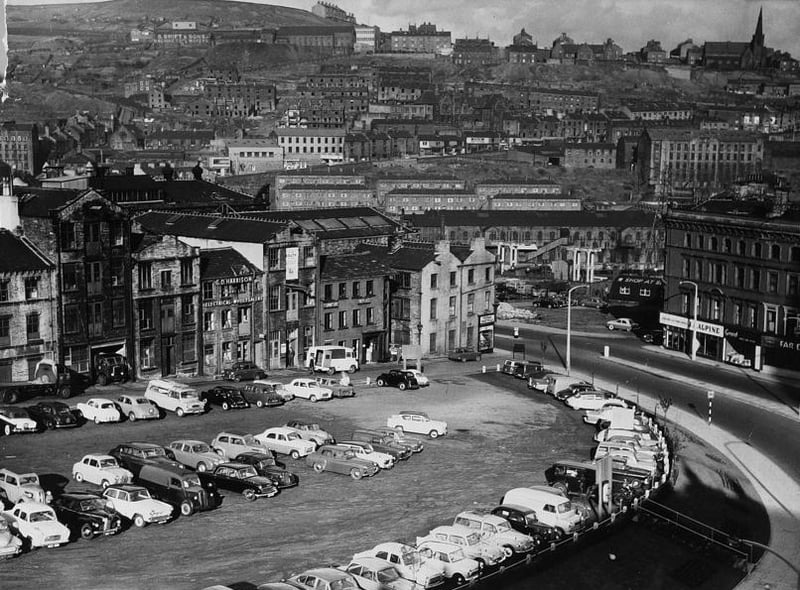 Broad Street carpark was on the left as you came down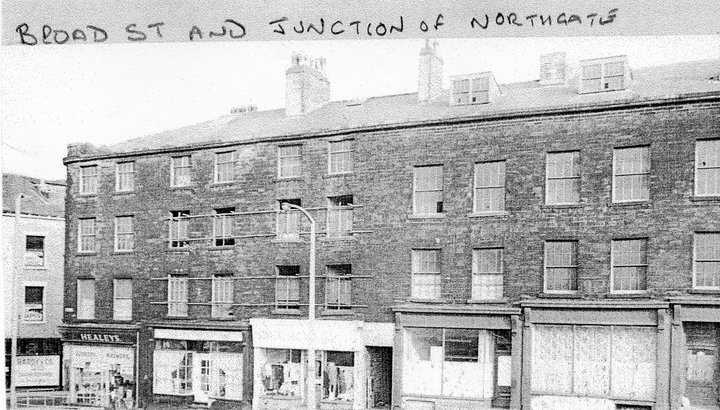 Looking at the shops that were just below the Town Hall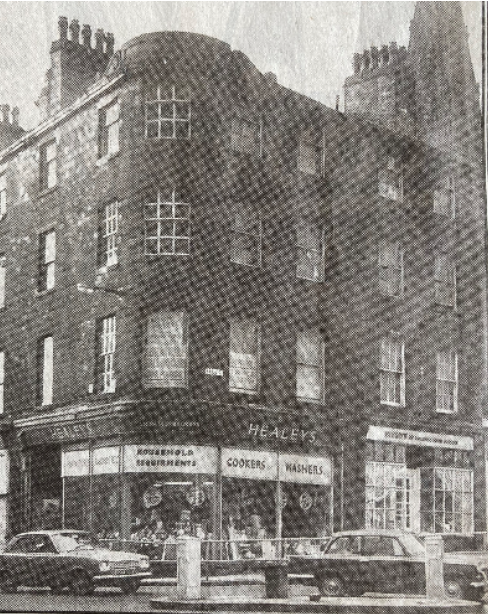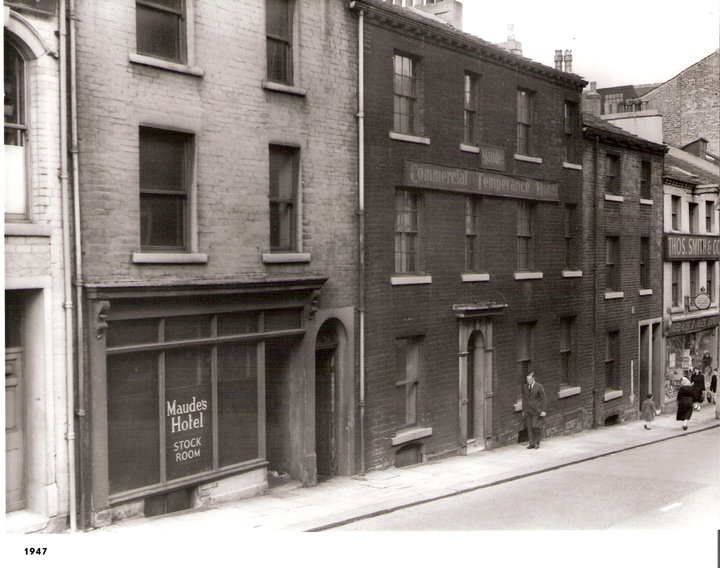 22 -24 Broad Street - Thomas Smith & Co.Ltd Builders hardware merchant

16-18-20 Broad Street - Maudes Commercial Hotel

14 Broad Street - Longworth, Bannard & Co.Ltd paint manfrs + oil merchants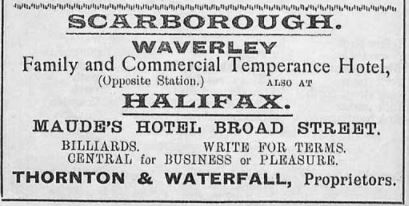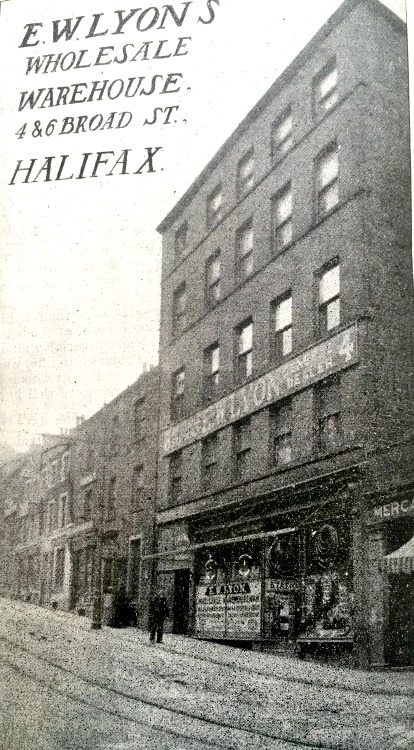 4-6-8-10 Broad Street  - Lyon E W& Son wholesale drapers

Or was this Carlton Street?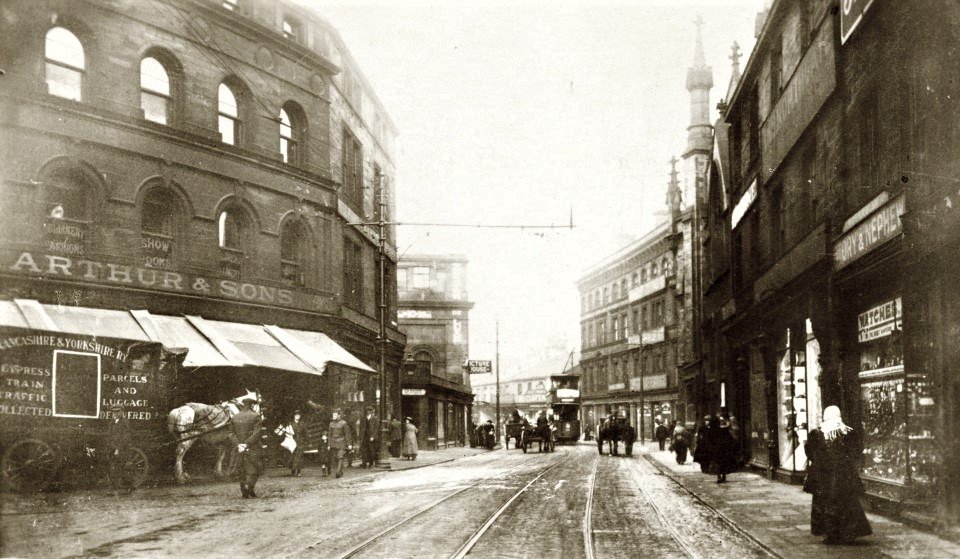 2 Broad Street (up to the left) - Arthur S and Sons boys and Gents outfitters
Northgate straight ahead