Colonel Akroyd
Colonel Akroyd - A prosperous textile manufacturer, Akroyd was at the forefront of Victorian social improvement.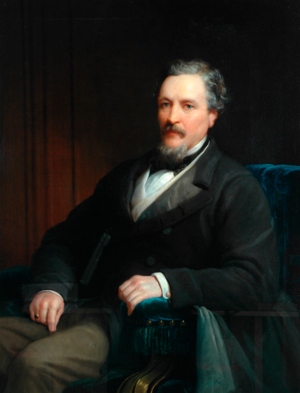 Lieutenant Colonel Edward Akroyd (1810–1887), English manufacturer, was born into a textile manufacturing family in 1810, and when he died in 1887, he still owned the family firm. He inherited "James Akroyd & Sons Ltd." from his father in 1847, and he became the owner of one of the country's largest worsted manufacturers. https://en.wikipedia.org/wiki/Edward_Akroyd

 Buy the book 'Akroyd' by Roy Ellwood 
This story is based upon the life story of Edward Akroyd of Halifax, West Yorkshire. He was a Victorian Industrialist owning large woollen mills and employing up to 8000 people locally.

---
All Souls was built by Edward Akroyd (1810-1887), grandson of James - who in 1811 founded what was to become the largest worsted manufacturers in the world: James Akroyd & Son. A benevolent employer, and mindful of the needs of his employees, Edward supported many organisations and institutions which enabled workers to imp rove their lives, he provided low cost allotments, and did much to build the village of Ackroyden to house his workers. Edward was concerned that the fast growing local community had no local church or burial ground and in 1854 bought a former Baptist chapel in Haley Hill and had it licensed for Church of England services, the Parish of All Souls' being formed in 1855 when the new church building commenced.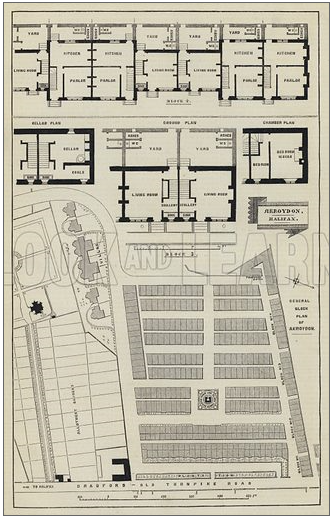 Colonel Akroyd's statue was unveiled on July 29th 1876. This was 11 years before his death. This was originally placed on the North West corner of North Bridge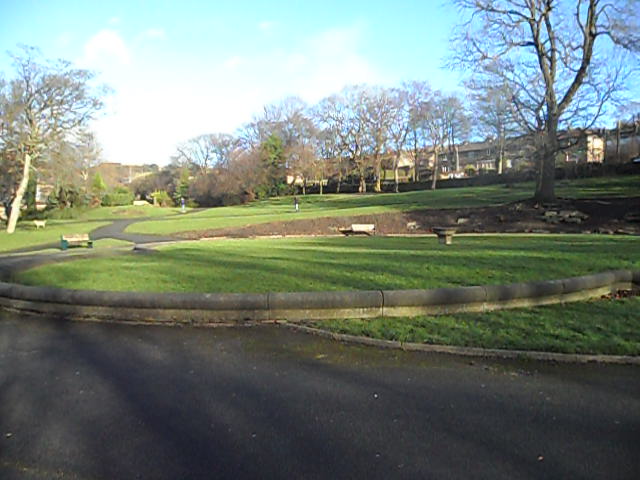 Akroyd Park
---
Akroyd Philanthropy spread far and wide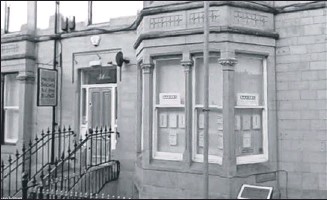 The house at 34 Clare Road, where the Champneys lived in 1891
Baker Fold, Halifax
IN this bicentenary year of Halifax philanthropist Edward Akroyd's birth ("200th Anniversary of famous Mill owner," Your say, November 26), a major exhibition has been held to commemorate his nephew's benevolence a century later. This display took place at Beverley, East Yorkshire, and not in Halifax, yet much of that philanthropy was possible because of money generated from this area, where that nephew lived and worked for several years.
The Akroyds had no children of their own; nephews were greatly valued. Born at Beverley in 1846, and educated at Rugby, John Edward Champney was the eldest of the three sons of the only sister of Mrs Elizabeth Akroyd (1815-84). Jane Fearby married Thomas Frederick Champney of Beverley.
To assist his nephews to university, Colonel Akroyd, invoked an archaic "exhibition" based on a family bequest of 1518, when William Akroyd, Rector of Marston, left specified lands, first to maintain his nephews at university, and thereafter to trustees to keep "one scholar at Oxford or Cambridge to the end of the world." Through this, the Champney boys were all university educated.
On Thomas C h a m p n e y ' s death in 1871, his widow Jane and their three sons moved to Halifax; at one time they lived at 34 Clare Road. Both Thomas and Jane (who died at Scarborough in 1894), are buried in All Souls' Churchyard, Haley Hill. All three Champney sons were to become involved with the Akroyd business in some way. In 1874, John married Margaret Huish, of Belper, and they resided for a period at Woodlands, Boothtown Road. From 1871 he was a director of his uncle's company, later taking over the entire business,
After the firm wound down, John moved away to Horton, Buckinghamshire, also maintaining a house at Chelsea. Through Margaret's family, John became closely involved with the Fine Art Society, being introduced to noted contemporary British artists. He and his wife had no children, and he invested a substantial portion of his money in an art collection.
Perhaps inspired by his uncle Akroyd's benevolence to Halifax, Champney endowed Beverley with money to build a Public Library, opened in 1910. Later, he left many paintings to Beverley Art Gallery in his will. The centenary of the Library's opening was marked by an exhibition this year, held at Beverley's Treasure House. And six paintings were loaned from our local Bankfield Museum for the event.
Champney died at Chelsea in February 1929, surviving his wife by six years. Unlike his uncle Edward Akroyd, who left an unexpectedly small estate of £1,234 in 1887, John Edward Champney left effects valued at £192,252; equivalent to many millions today. John did not forget Halifax in his will. He left several works of art to Halifax Corporation, a generous bequest to the Halifax Tradesmen's Benevolent Institution, and a considerable sum to Wakefield Diocese.
Today, the state-of the-art Treasure House, Beverley, holds the collections of the East Riding Archives, Beverley Local Studies Library, Beverley Art Gallery, Beverley Guildhall and the Archaeology of the East Riding Museums Service. And its address is - Champney Road.
David C Glover
---
Return to Home Page
If you have enjoyed your visit to this website, please spread the word by clicking the 'like' and 'share' buttons below. Thank you