Colonel-Akroyd
Colonel-Akroyd - A prosperous textile manufacturer, Akroyd was at the forefront of Victorian social improvement.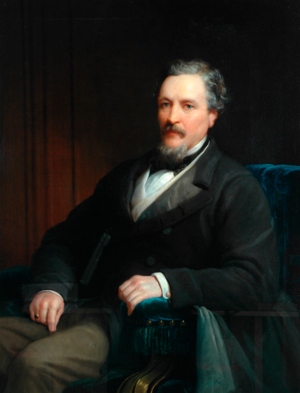 Lieutenant Colonel Edward Akroyd (1810–1887), English manufacturer, was born into a textile manufacturing family in 1810, and when he died in 1887, he still owned the family firm. He inherited "James Akroyd & Sons Ltd." from his father in 1847, and he became the owner of one of the country's largest worsted manufacturers. https://en.wikipedia.org/wiki/Edward_Akroyd

All Souls was built by Edward Akroyd (1810-1887), grandson of James - who in 1811 founded what was to become the largest worsted manufacturers in the world: James Akroyd & Son. A benevolent employer, and mindful of the needs of his employees, Edward supported many organisations and institutions which enabled workers to imp rove their lives, he provided low cost allotments, and did much to build the village of Ackroyden to house his workers. Edward was concerned that the fast growing local community had no local church or burial ground and in 1854 bought a former Baptist chapel in Haley Hill and had it licensed for Church of England services, the Parish of All Souls' being formed in 1855 when the new church building commenced.