Crown Street - Old Market

Crown Street - Old Market - John Street


If you walk to the top of Woolshops it winds round to the right and turns into Northgate then if you wind left again this is Old Market which then turns into Crown Street and at the top is Swine Market and eventually this turns into Gibbet Street (right to left on the map above).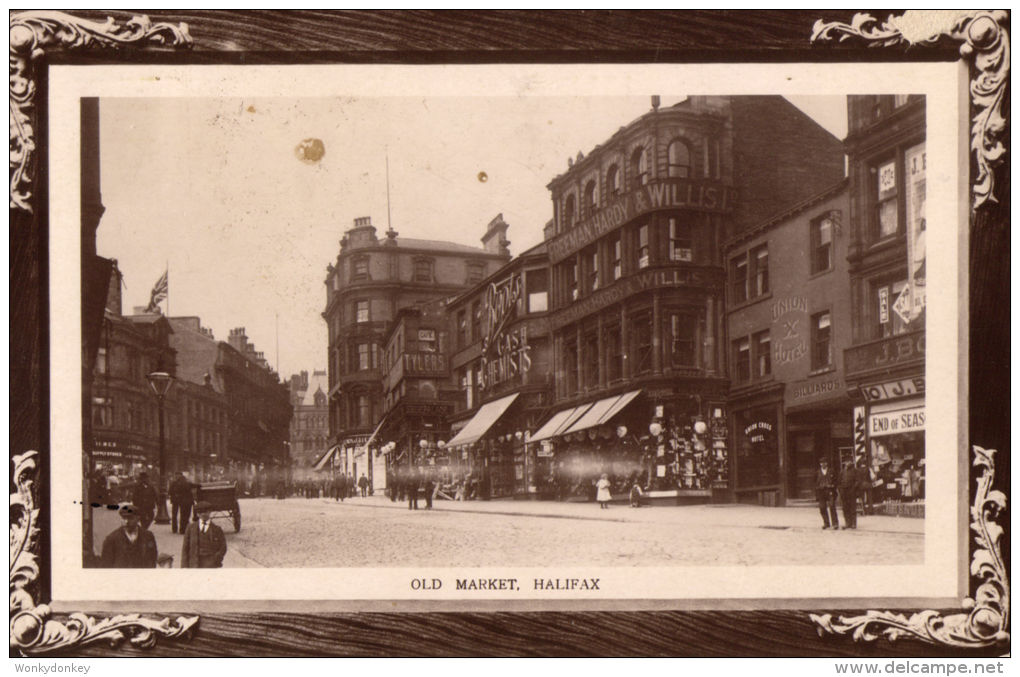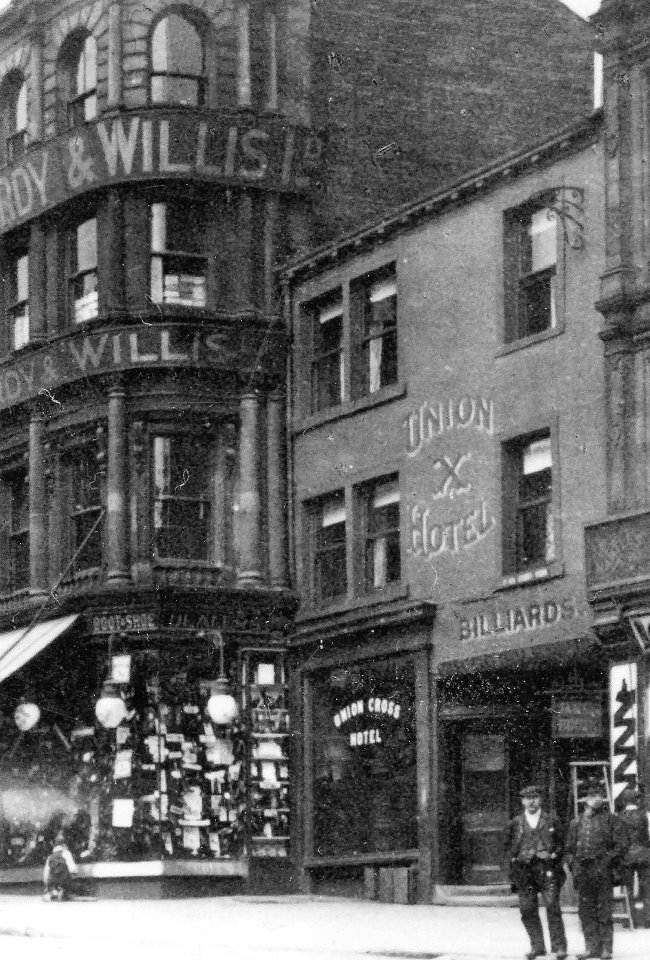 Looking up from Northgate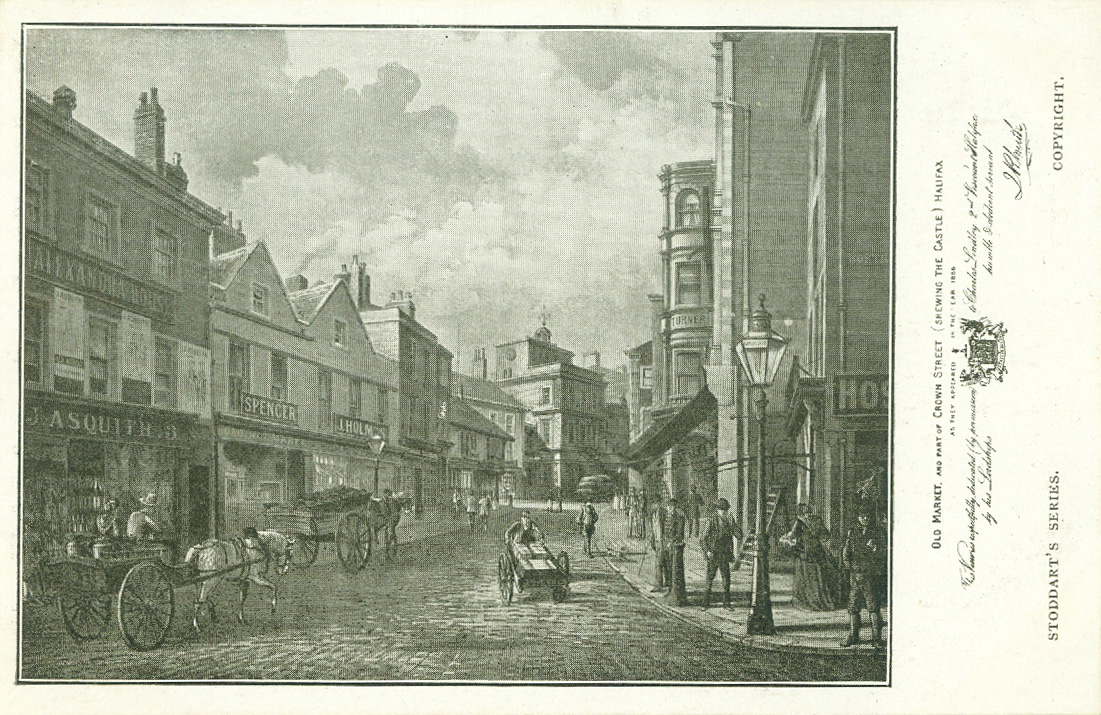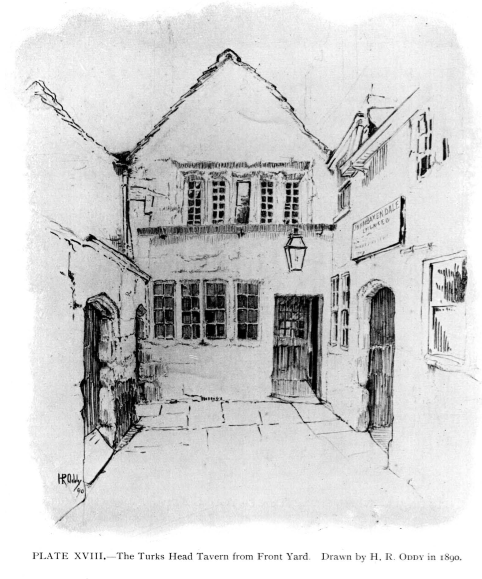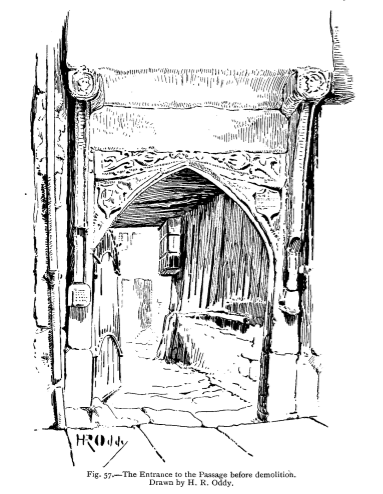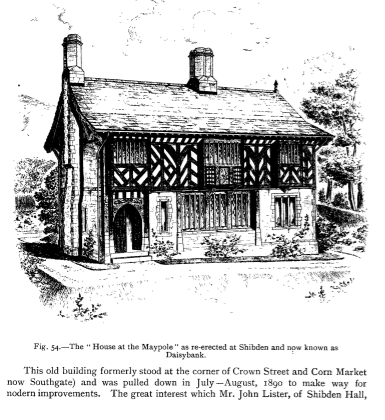 Looking back down towards Northgate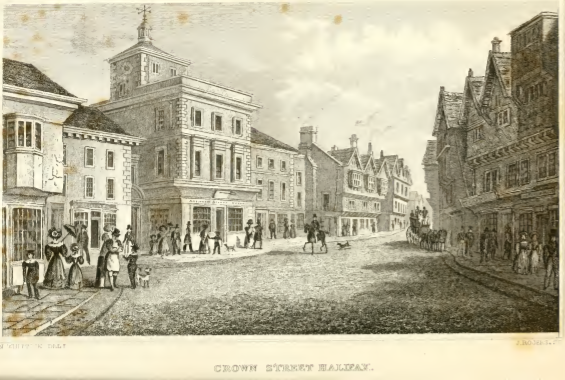 Crown Street in 1835 by N.Whittark
Once called High Street, this busy thoroughfare carried the pack horse traffic from Wakefield to Lancashire. The street contained the Upper George and White Swan Inns which provided for the stagecoaches.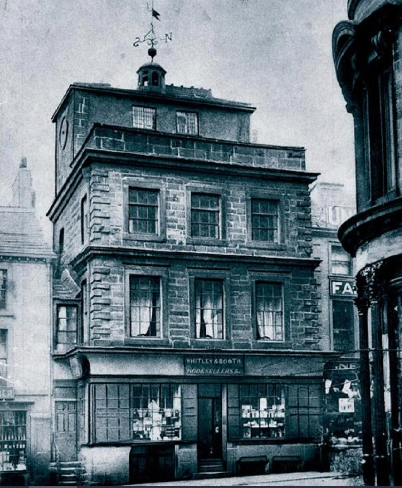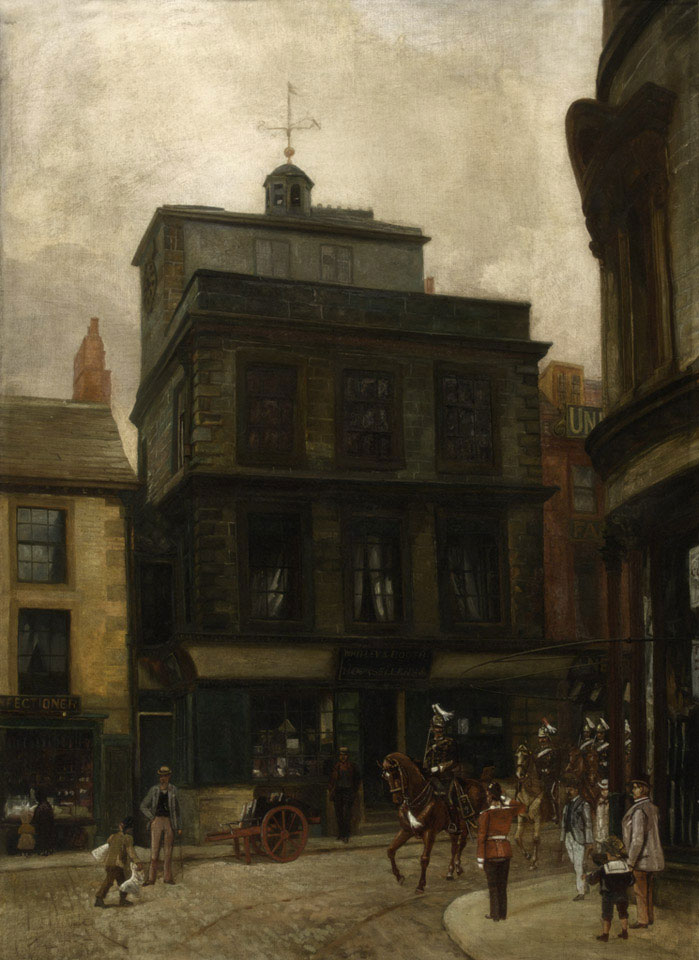 Lieutenant-Colonel Charles Grove Edwards, 2nd West Yorkshire Yeomanry Cavalry (The Prince of Wales's Own) at the head of his regiment marching into Crown Street, Halifax, 1884.
Oil on canvas by John Wright Oakes (1820-1887), 1887.
Charles Grove Edwards (1843-1904) succeeded his father as Honorary Colonel of the 2nd West Yorkshire Yeomanry Cavalry (The Prince of Wales's Own) in 1890. Sir Henry Edwards Bt (1812-1886) had been Lieutenant-Colonel Commandant of the regiment from 1863 and its Honorary Colonel from 1884, while his brother, nephew and all four sons served in the regiment.
Sir Henry, probably the largest landowner in the district, was one of the mill owners who were responsible for re-raising the regiment in Halifax in 1843. He was also a local magistrate, the first Tory Member of Parliament for Halifax (1847-1852), MP for Beverley (1857-1869), and Deputy-Lieutenant of the West Riding.
The Prince of Wales's Own 2nd West Yorkshire Yeomanry Cavalry was first raised in 1798. It was disbanded in 1802 but subsequently re-raised and disbanded a number of times in the early nineteenth century. In 1843 it was re-raised for the last time, following violent demonstrations by the Chartists and the 'Plug Riots' of 1842, which gave powerful local cotton-mill owners cause to seek protection. During a period of serious economic depression, the Plug Riots began as a strike in the mills to protest at the imposition of wage cuts but soon spread to involve nearly half a million workers throughout Britain.
The 2nd West Yorkshire Yeomanry Cavalry, 'the Blue Jackets', was regarded as one of the three most efficient regiments of yeomanry cavalry in the country. Nevertheless, it was disbanded in March 1894.
National Army Museum, Royal Hospital Road, London, SW3 4HT
Registered Charity Number: 237902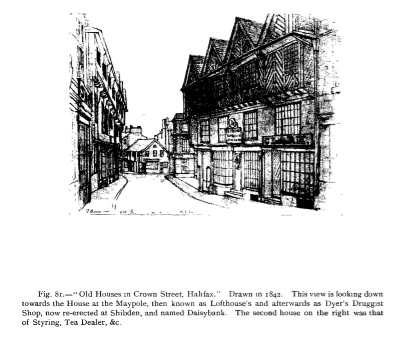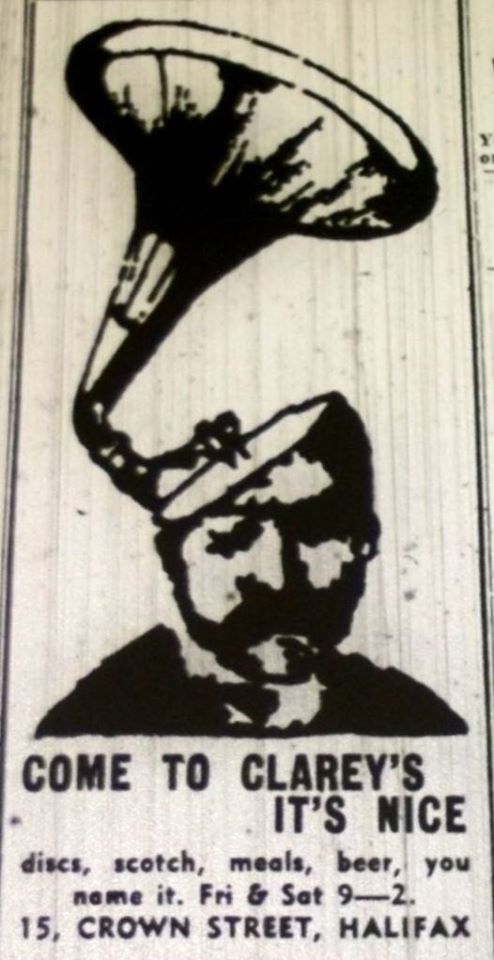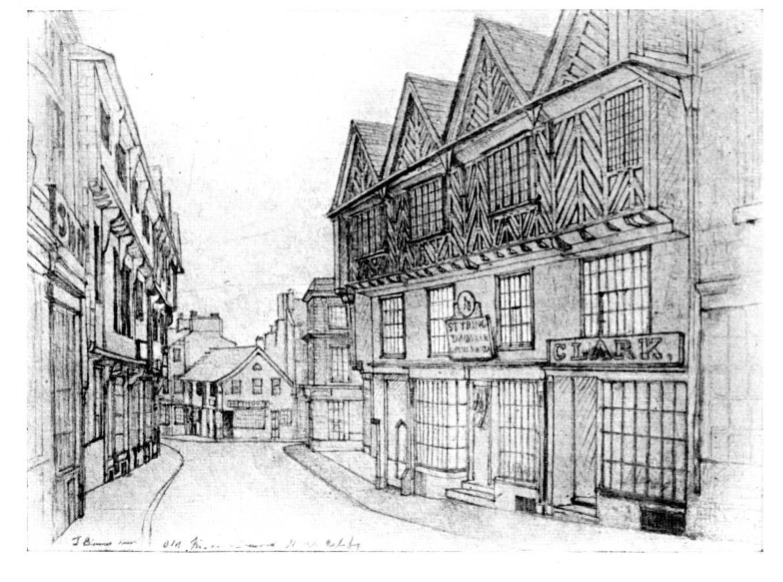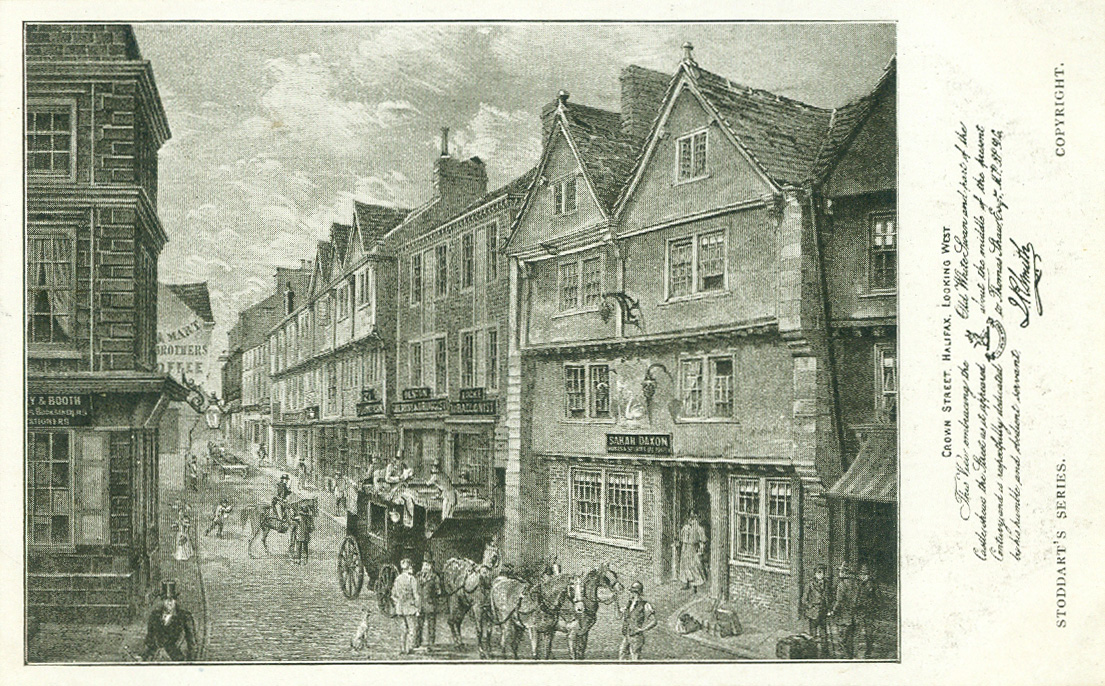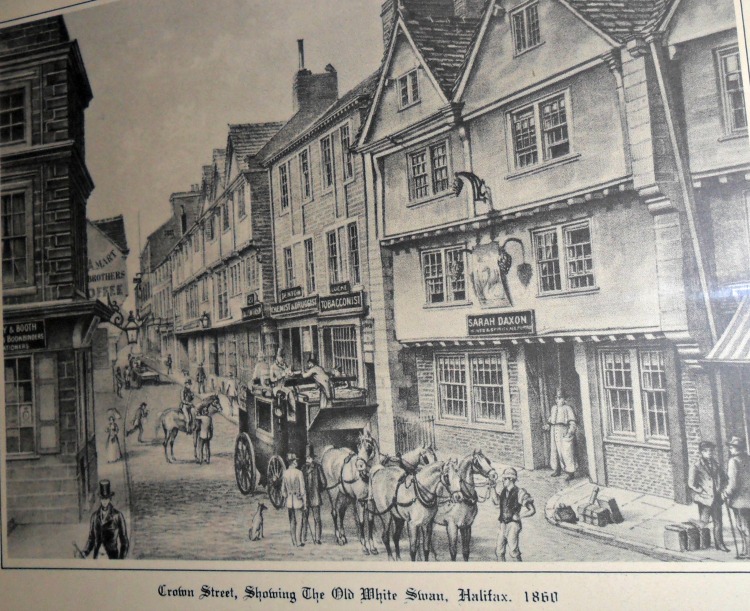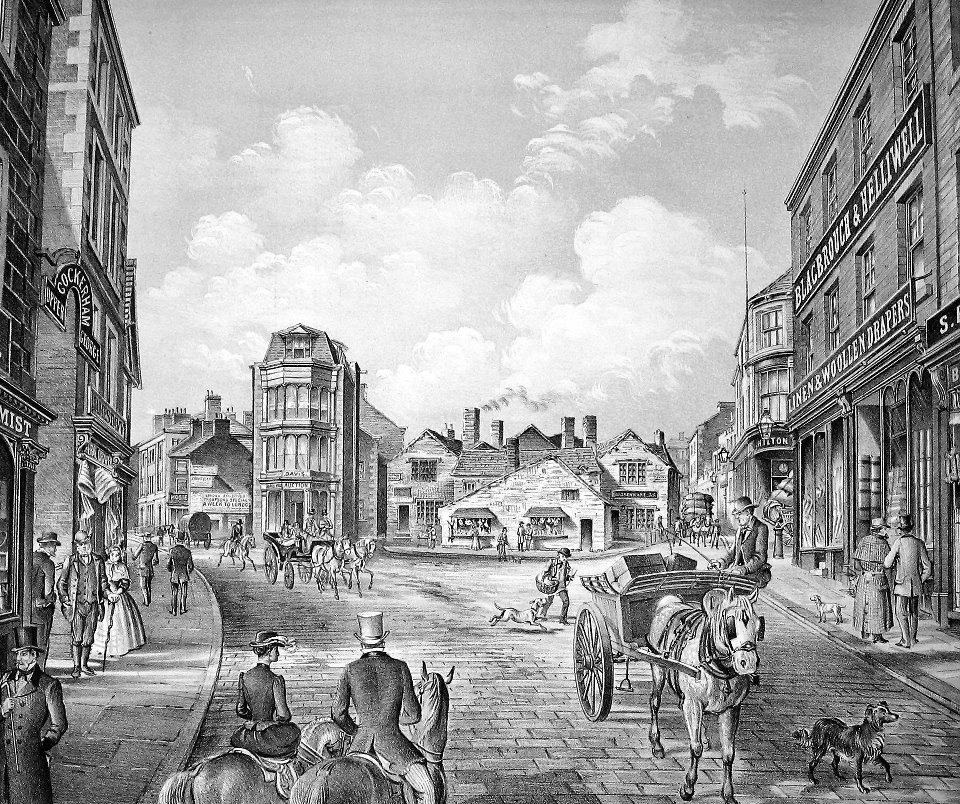 Top of Crown Street looking at Swine Market (Upper George alley on the left)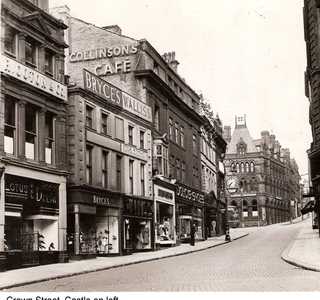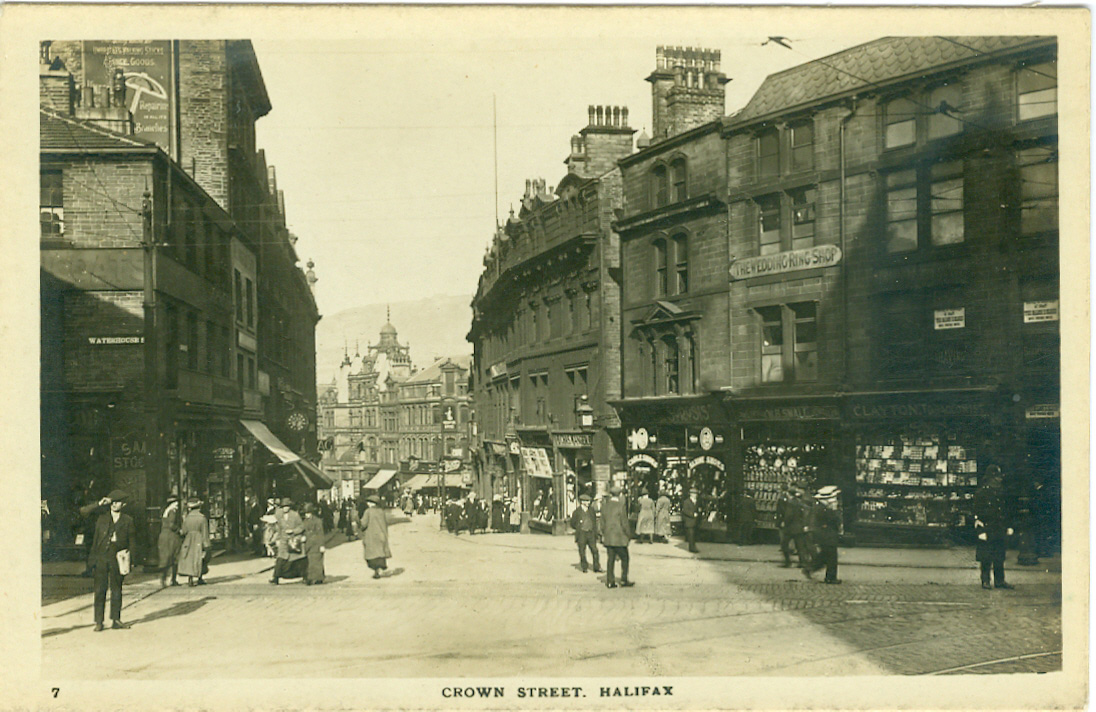 Looking towards Old Market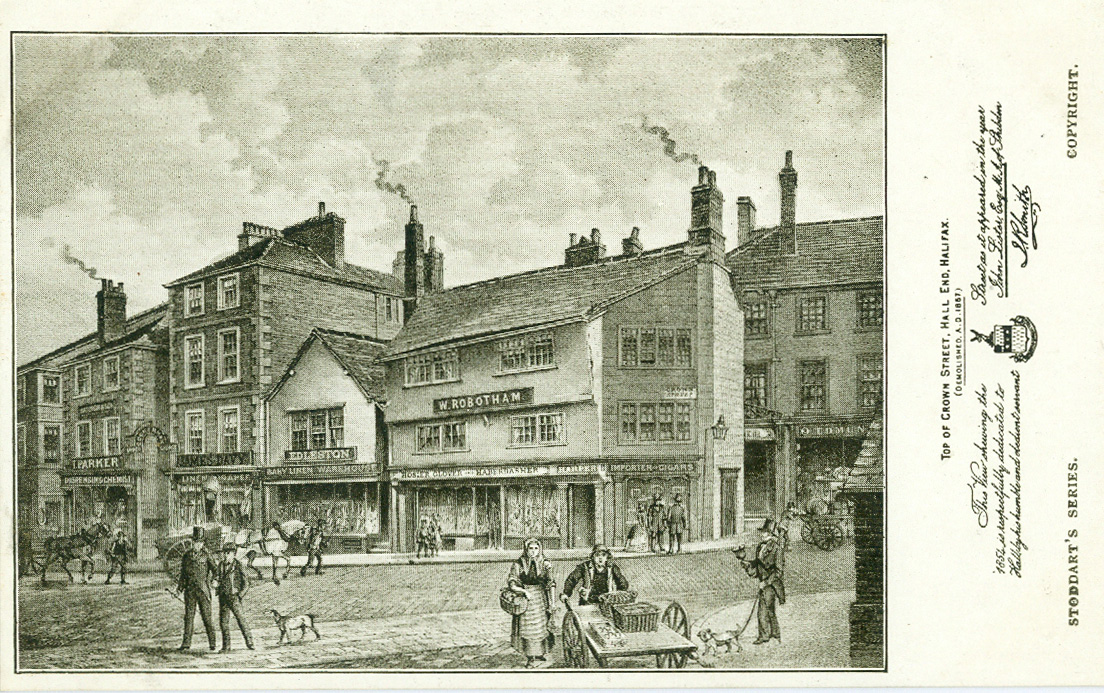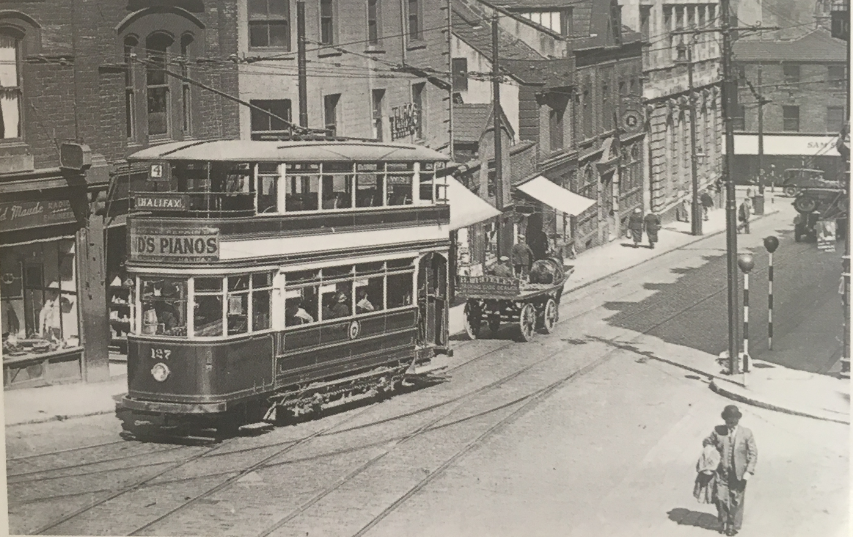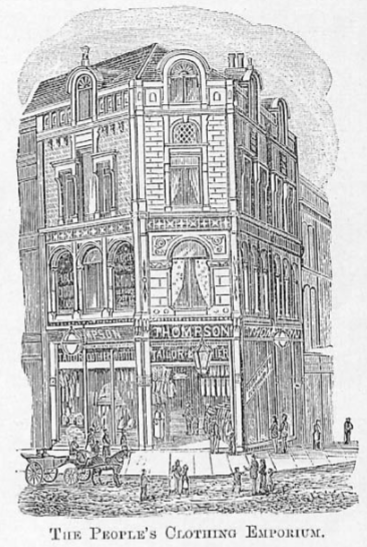 ---