Halifax Memories 1 - Oddfellows Hall/Alhambra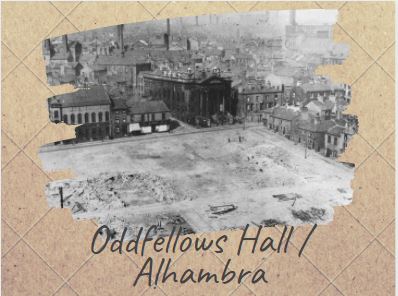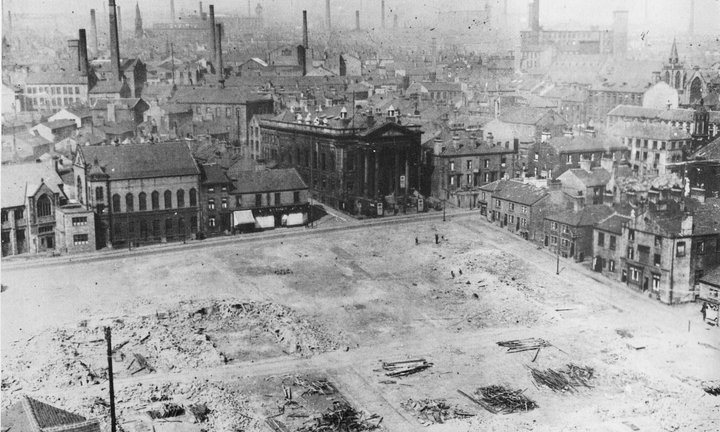 The big, blackened, dominating building in the centre of picture was known as Odd Fellows Hall in St. James's Road and was remodelled in 1905 and opened by Mr B.T Hall, secretary of the Working Men's Club and Institute on December 16th, 1905 as the Halifax Friendly and Trades Societies' Club. Previously the club had headquarters in Weymouth Street and the removal to Odd Fellows Hall was a very brave step on the part of the directors of the club. The capital outlay involved in the removal was around £10,000 and at the time it was described as the largest club of it's kind in the UK, with membership of between 17,000 and 18,000.
Chief interest in the club lied in it's association with the Halifax Friendlies Societies for whom it provided the headquarters for many of the town's Friendly Societies. The large hall, which in former years was the People's Palace, a variety theatre, was used as a cinema in the early days of film. For a number of years it operated as a club before being taken over by a private licensee.  It was also home to the Royal Hotel and had stables, a coach house and several bedrooms.
The building became the Alhambra cinema in 1920 and it was used for public meetings and lectures and also had a restaurant and bar. There was also a Vaults bar.
It closed in 1959 and was demolished in 1963.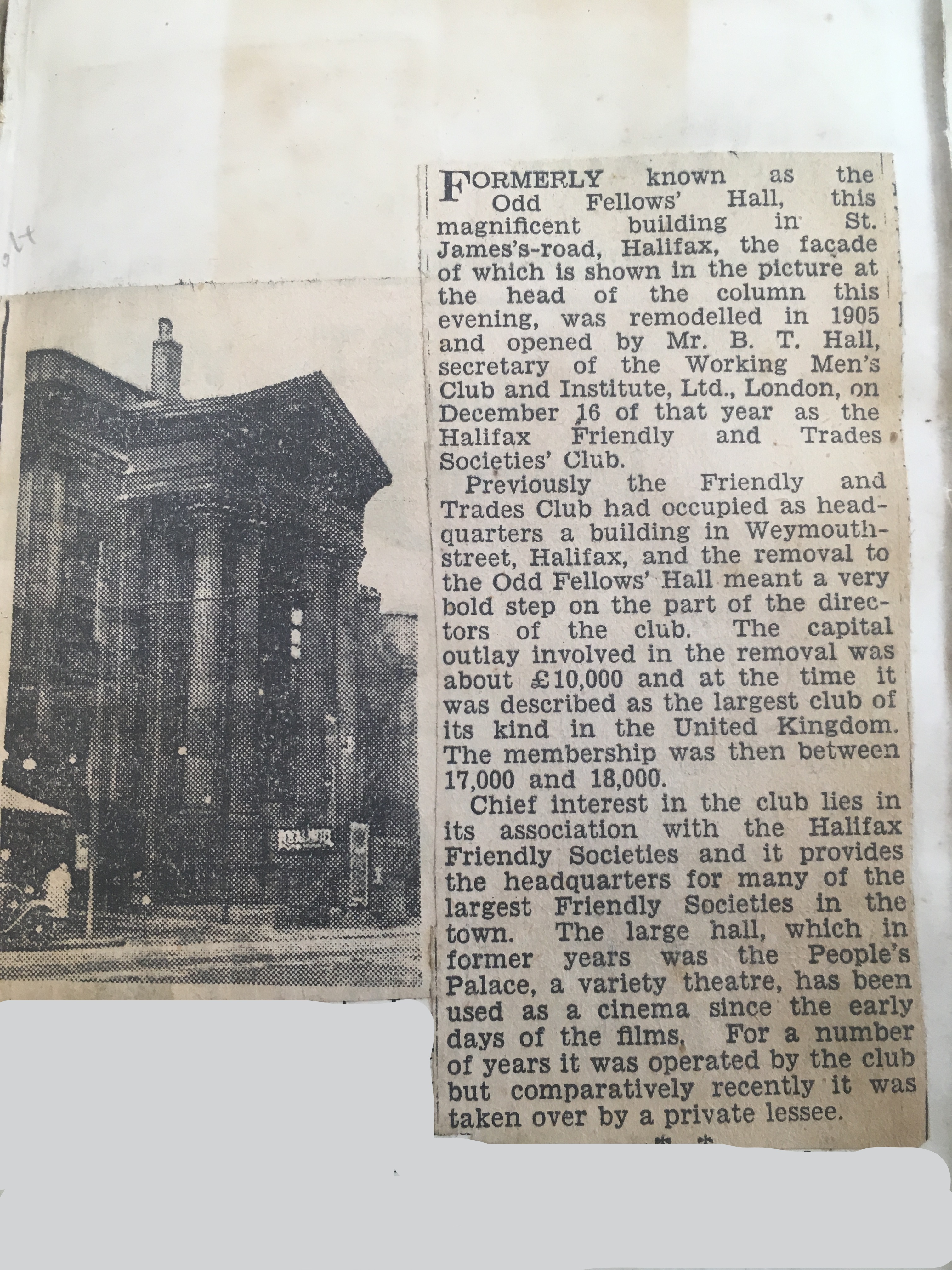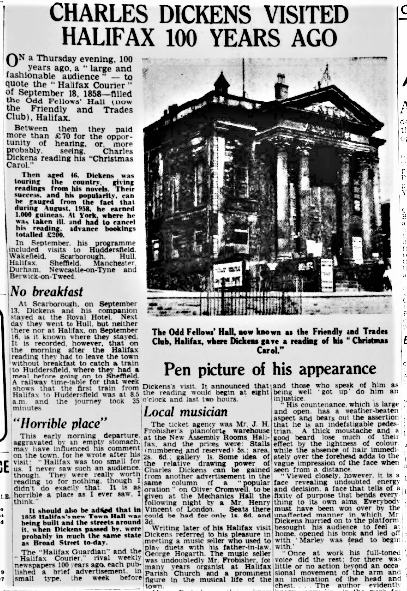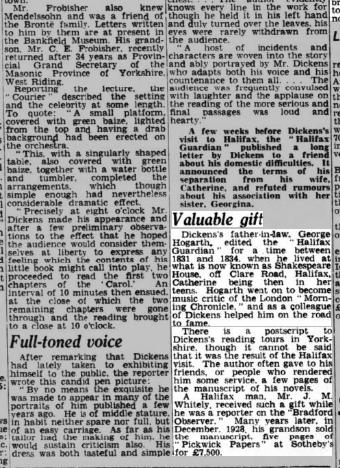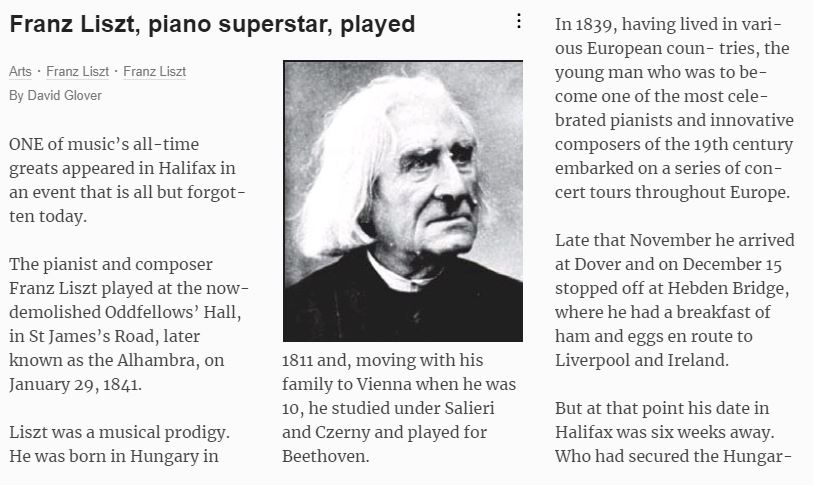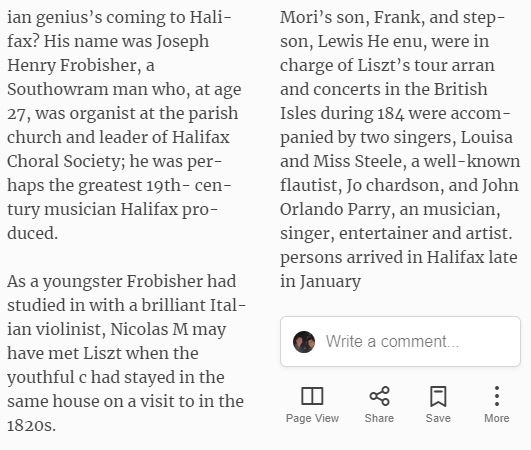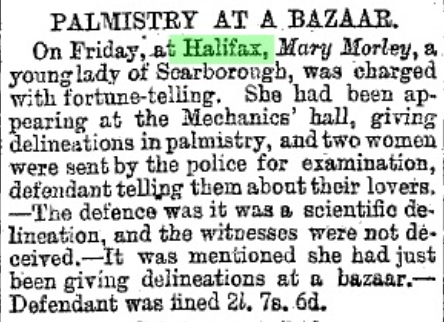 If you have enjoyed your visit to this website, please spread the word by clicking the 'like' and 'share' buttons below. Thank you