Halifaxs-Oldest-Buildings
Halifaxs-Oldest-Buildings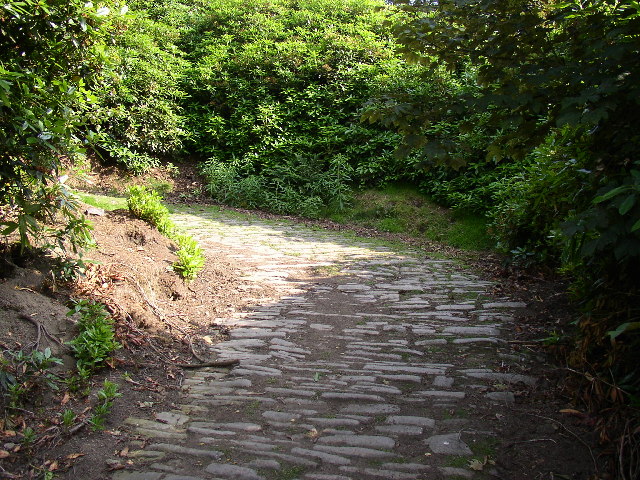 Magna Via - early track between Halifax and Wakefield

---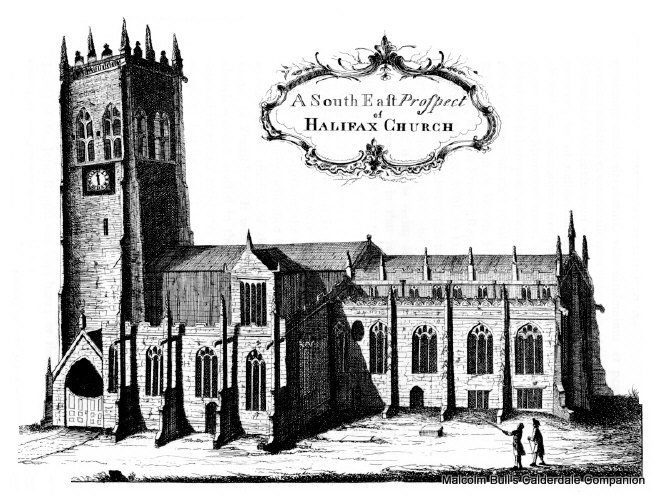 Halifax Parish Church (pictured in 1775) originally built around 1200
http://www.genuki.org.uk/big/eng/YKS/WRY/Halifax/HalifaxHistory.html

Even after 1066, evidence is sparse, and there is no specific reference to a church or priest at Halifax in the Domesday Survey. However, the gift between 1078 and 1081 by the second Earl of Warenne, lord of the manor of Wakefield, of the rents and dues of the sub-manor of Halifax-cum-Heptonstall to the Benedictine Priory of Lewes, founded by his father, is documented, and it appears likely that the black-robed Cluniac monks had constructed a new church at Halifax by the early twelfth century.

---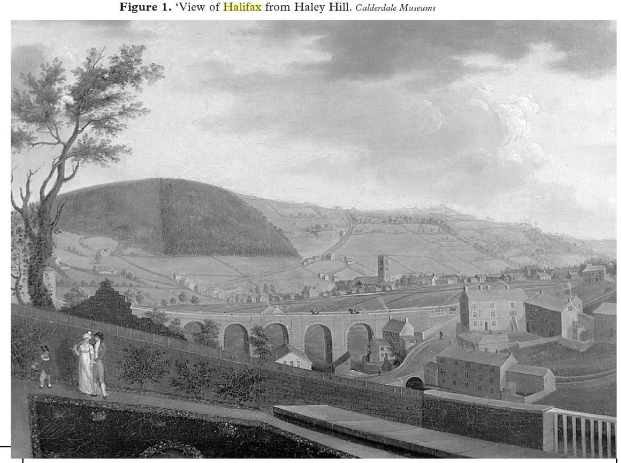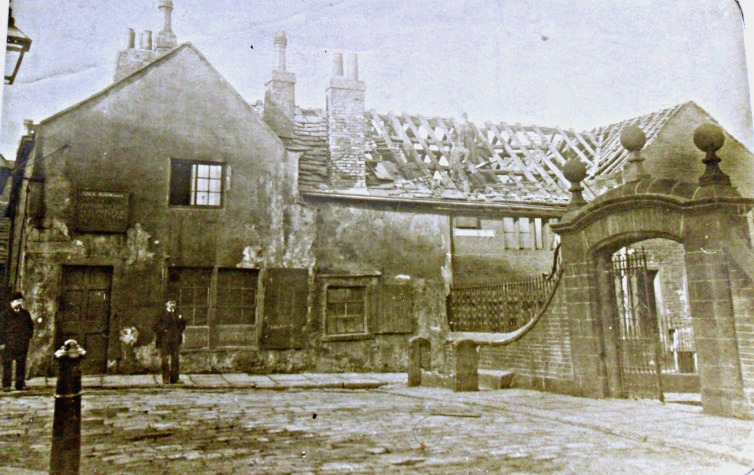 ---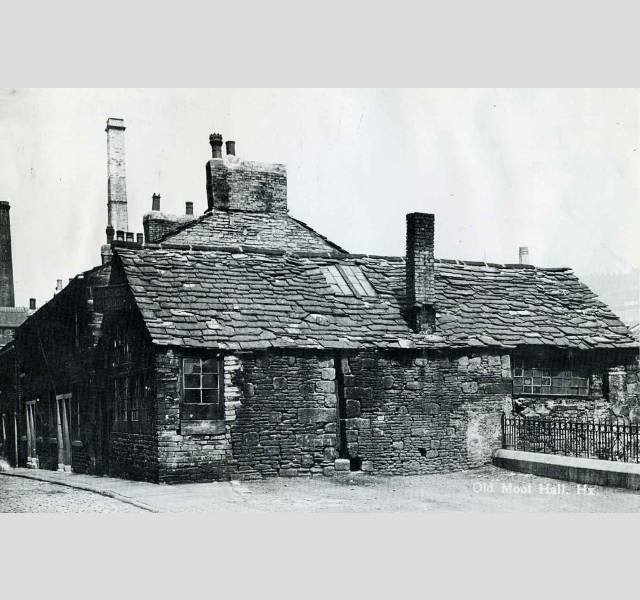 This small timber-framed building stood close to the Parish Church, at the north-west corner, on a large common field called the Hall Ing.  From 1274 this was the Wakefield manorial court dealing with cases relating to the Upper Calder Valley.

---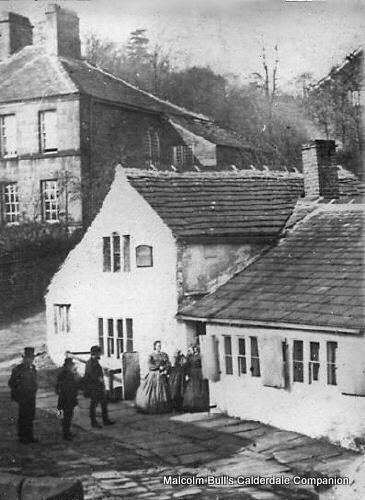 The Olde Bridge Inn, Ripponden

---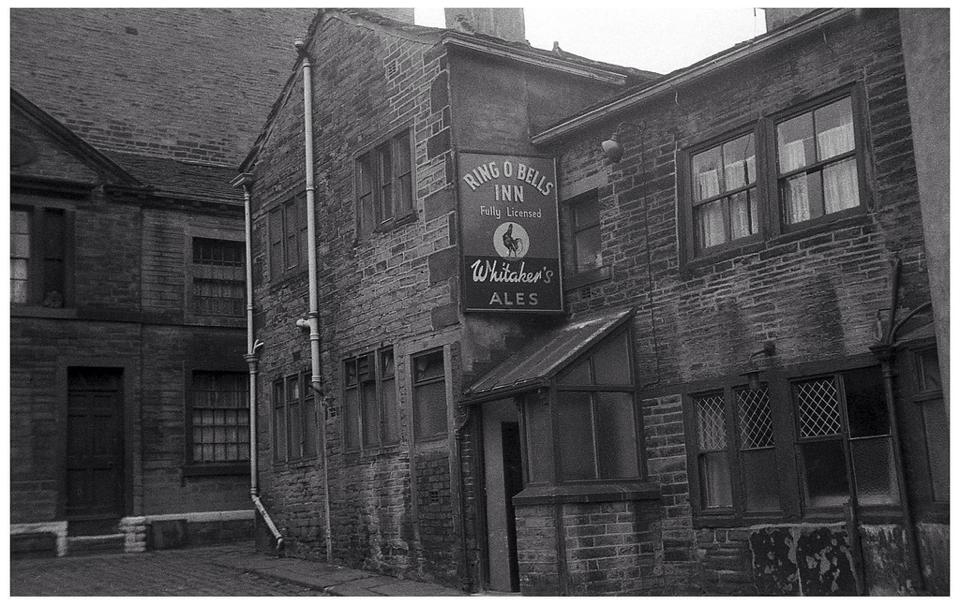 Ring o'Bells was built in the 13th or 15th century and was previously known as the 'Sign of the Church'. The building shown was the rebuilt building from 1720.

---
The Shay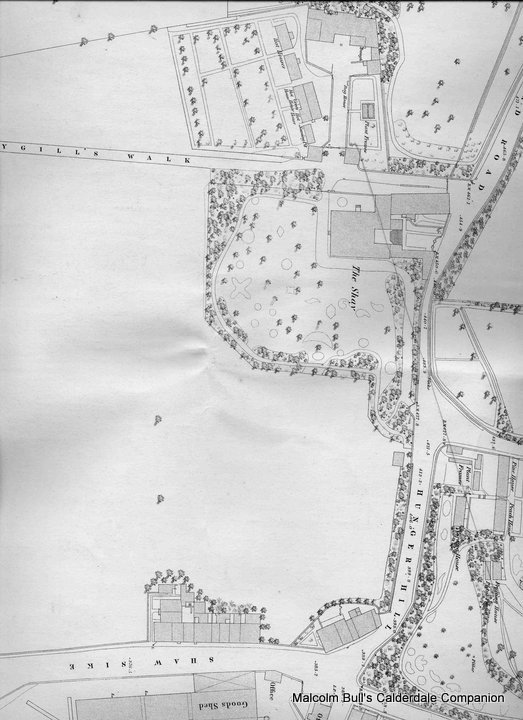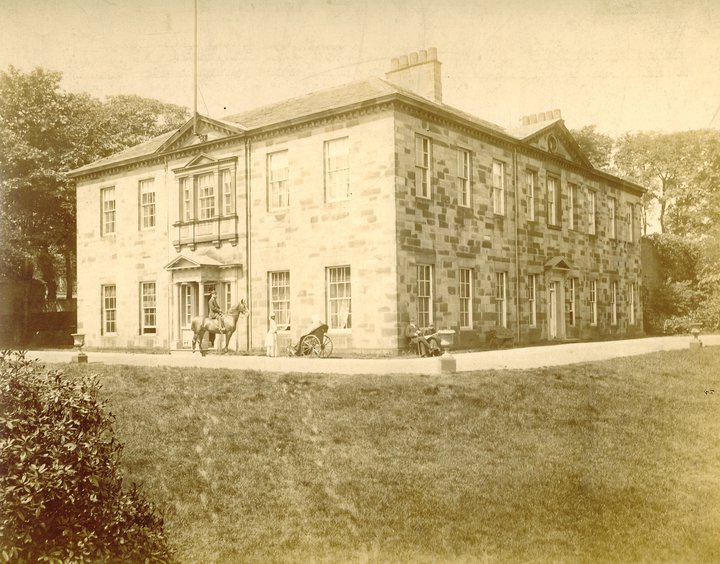 The site where the Sports Ground now stands was once the home of Shay House in the 15th Century.

---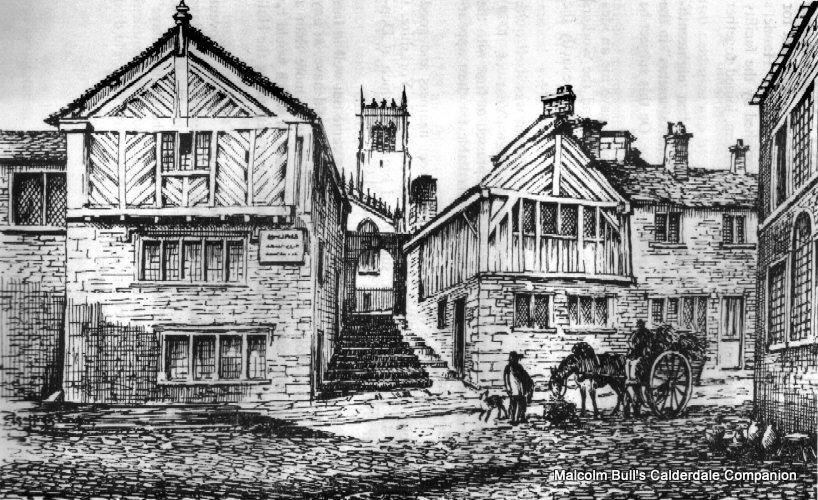 Drawing from below the Parish Church around 1600

---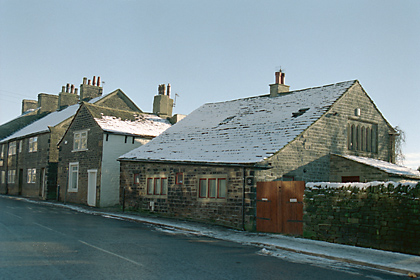 Quaker Cottage, 539 -541 Gibbet Street, Highroad Well
Former Friends Meeting House used from 1696 but probably an adaptation of an existing building.

---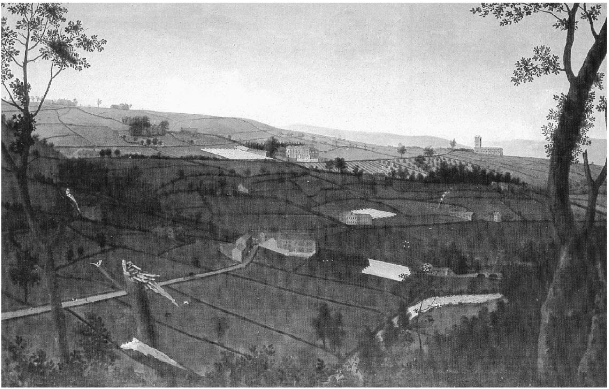 Halifax 1781- Looking towards Sowerby Church

---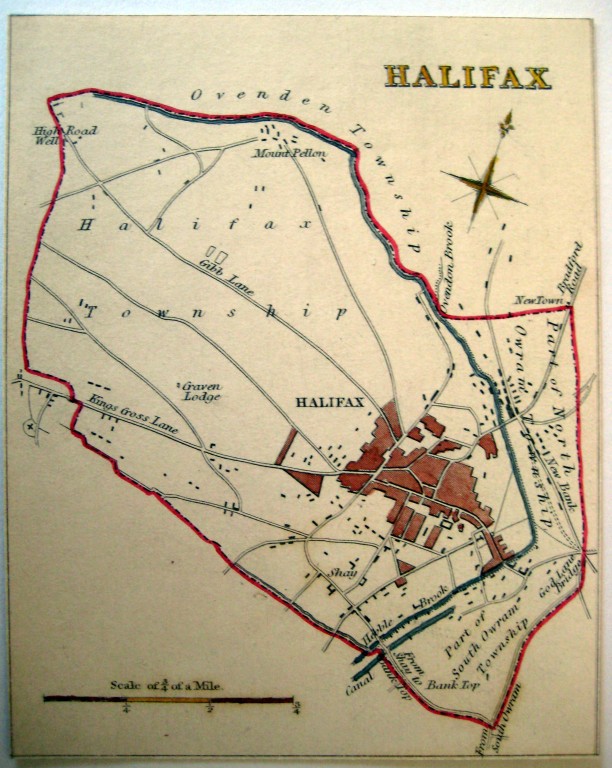 If you have enjoyed your visit to this website, please spread the word by clicking the 'like' and 'share' buttons below. Thank you