Pre-Halifax
Pre-Halifax - The story starts with pre Halifax and how our town became to be, then we shall build the town as it has progressed through time.
Early settlements

Travelling

Early trades



To understand how Halifax became to be, we need to understand some facts of early England. Let's go back to times before canals or roads. There was countyside; rivers and moorland and very steep hills. If we start in the 1100's;
Who would be around?  Probably shepherds and basic crop farmers eg.wheat, oats. Travellers would pass through on their way between larger settlements carrying their goods on packhorses for example. Then there would then be a need for an Inn along the way.
Where would they live?  The tops of the hills would be too wild in the winter months and the valleys would be prone to flooding so most settlers would build a home on some terraced land within the hillside.
How would they survive?  Farmers

would grow crops and breed farm animals so they could take them to larger settlements to sell or trade for other goods eg. food/clothing/materials. They would also make their own clothing. With the local land being difficult to farm, the families used to make their own material using sheep's wool.
---
Due to the hilly landscape around the Pennines, this area was often avoided by travellers between Scotland and the South but became more used between York and Chester as there was no easy way around.
Travellers would need to carry their goods using horse and cart. Regular routes would be marked with large stones and some would have distances chiselled onto them. Over time, these routes were vital for transporting and would be made more accessible for the horse and carts by building sturdier tracks using cobbles.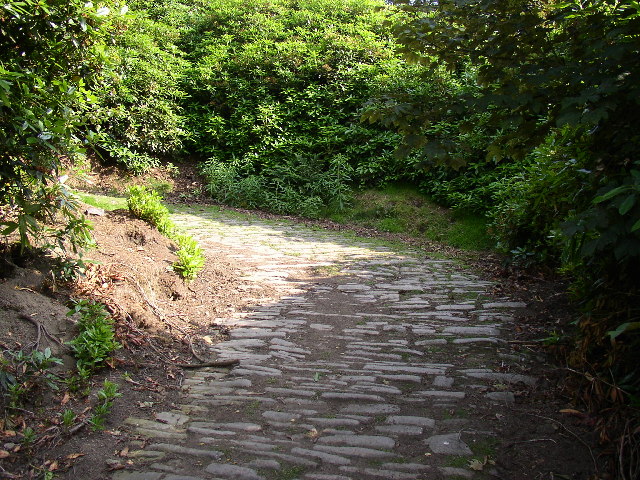 Magna Via - an early road that took travellers from the Halifax area eastwards.

---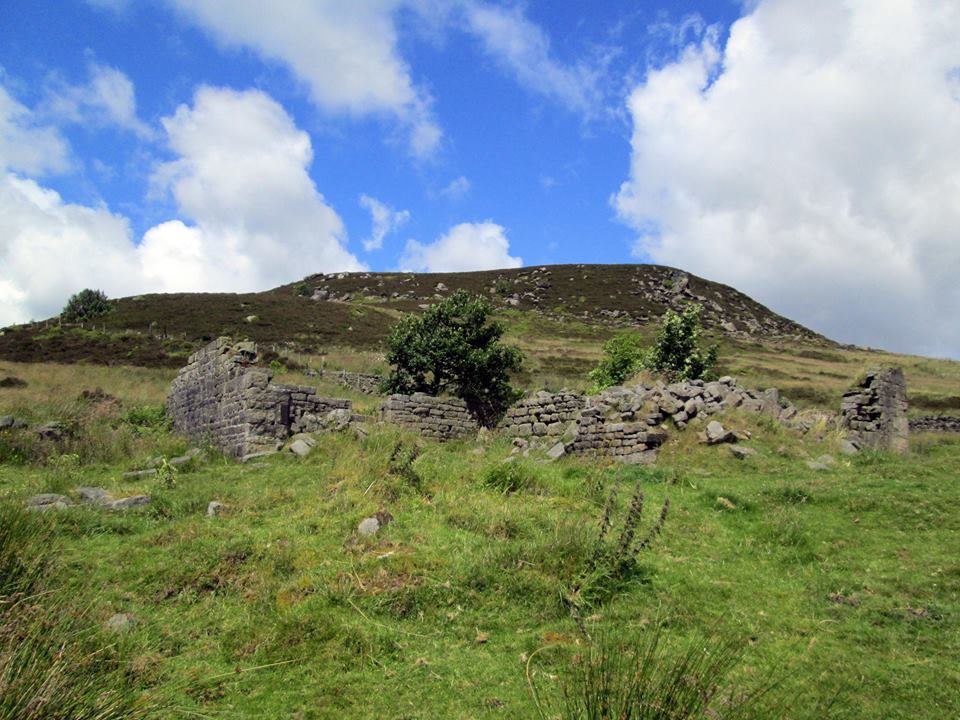 This is West Whirlaw Farm, now derelict, below Whirlaw stones above Todmorden. 250 years ago this was an ale house and feeding station on the main route between Lancashire and Yorkshire. It's modern day equivalent would be a service station on the M62. Picture and information by Brian Smith
It was known as the Moorcock Inn when it was trading. For over 50 years the landlord was Mr. Reuben Haigh, who was also a coal mine proprietor. Colin Newbitt

---
Below is some evidence of early life in this area.

---
| | |
| --- | --- |
| Shaw Hill Urn - Three burial urns were found next to each other —  presumably in the same tumulus  read more | |
---
---
| | |
| --- | --- |
| | The Carrs - the nature and age of this large D-shaped earthwork has long been a source of speculation, with the majority of it centring around a Roman origin  read more |
| | |
| --- | --- |
| Ringstone Edge - upright monoliths which, tradition relates, once surrounded this low scattered circle of small loose stones | |
| | |
| --- | --- |
| Reaps Cross - thought to be an early road marker. | |
---
---
Although many houses were scattered around the hillside some of the earliest settlements were in Heptonstall, Warley, Ovenden, Northowram and Southowram. The early settlements became townships and were often separated by rivers and brooks. Townships decided what crops they would grow and then share the land in strips. 
This is all explained in this fascinating read - The History of the Town and Parish of Halifax

If you have enjoyed your visit to this website, please spread the word by clicking the 'like' and 'share' buttons below. Thank you