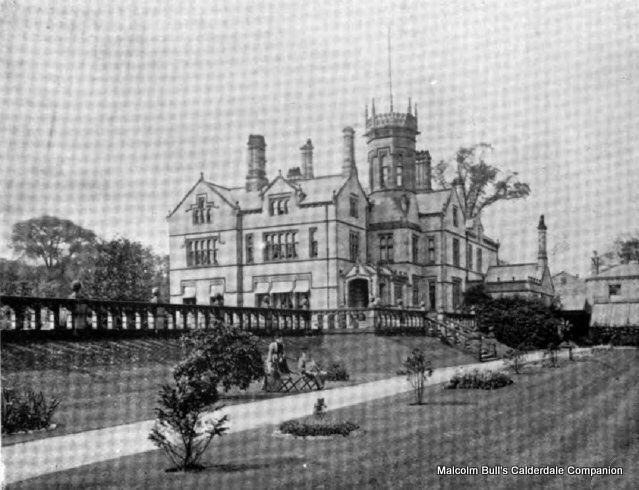 Spring Hall - built in 1871 on land owned by the Holdsworth family, it has had many functions eg. intended purchase as a railway goods yard (never used), a hospital/convalescent home during WW1, a guest house for JH Whitleys' business associates, a sports facility. It was presented to the town in 1948 since which it has been a school sports ground, home for the Northern Ballet Theatre and the council register office.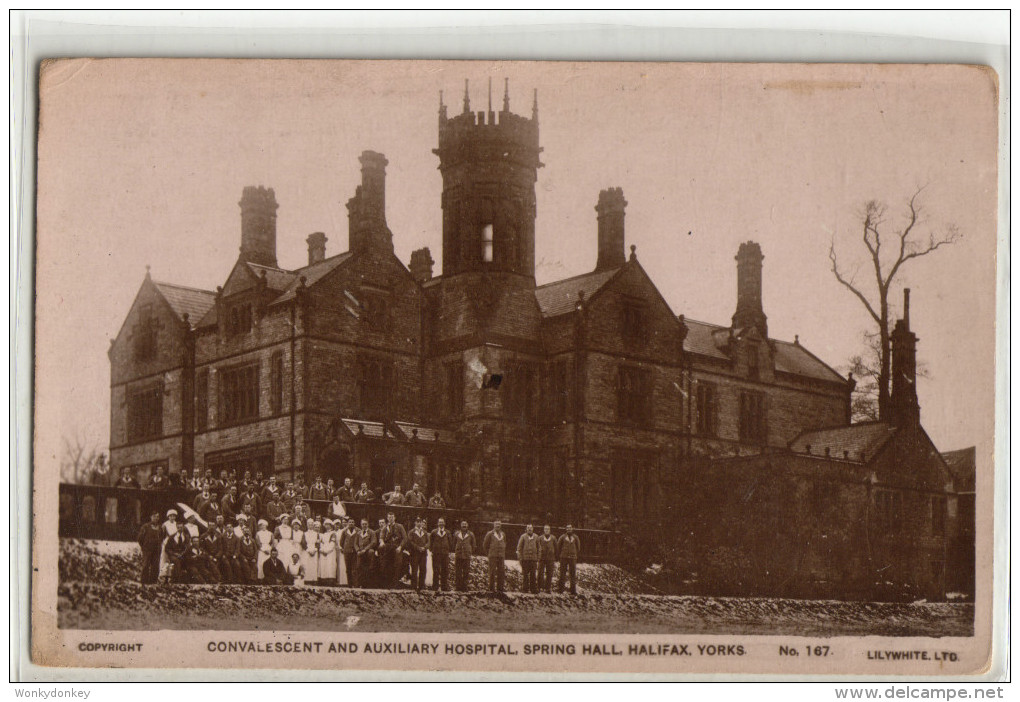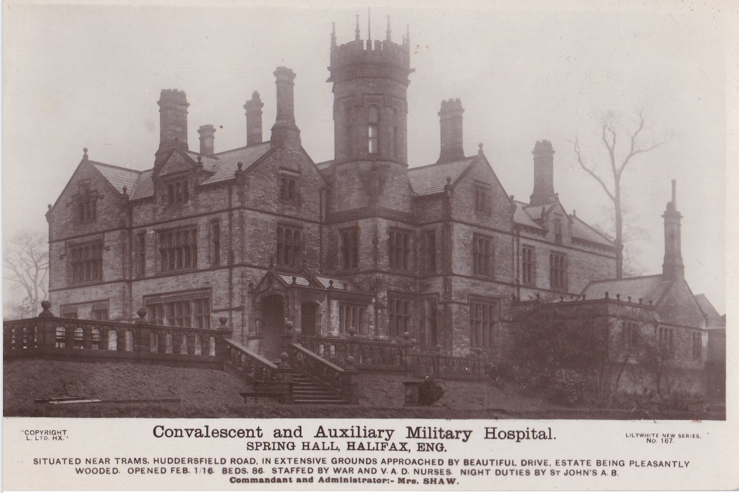 Joseph Bates lived in a house on the site.
The present house was built in 1871 as the home of Tom Holdsworth on land acquired by John Holdsworth.
Subsequent owners and tenants have included
In 5th January 1859, a stone mason was killed whilst building a grotto at Spring Hall.
In 189?, it was bought by the Midland Railway Company for use as a goods yard, but this plan was abandoned.
During World War I, it was used as a hospital.
In 1919, it was bought by J. H. Whitley as a guest house for his business associates. On 1st May 1920, he offered it for use as a guest house for young men until 1931.
The house was then unoccupied until 1938 when it was bought by Paton & Baldwin's for use as a sports facility for their employees. It was again used during World War II.
The firm presented the estate to the town in 1948. It was officially handed over by Princess Elizabeth and the Duke of Edinburgh when they visited Halifax in July 1949
It subsequently became a school sports ground, and the P. N. Whitley Memorial Sports Hall was opened here in 1959. The Northern Ballet Theatre Company moved here for a short time in 1990.
It is now [2008] occupied by Calderdale Council and used to perform weddings.
Calderdale Companion