Wilfred Pickles
Wilfred Pickles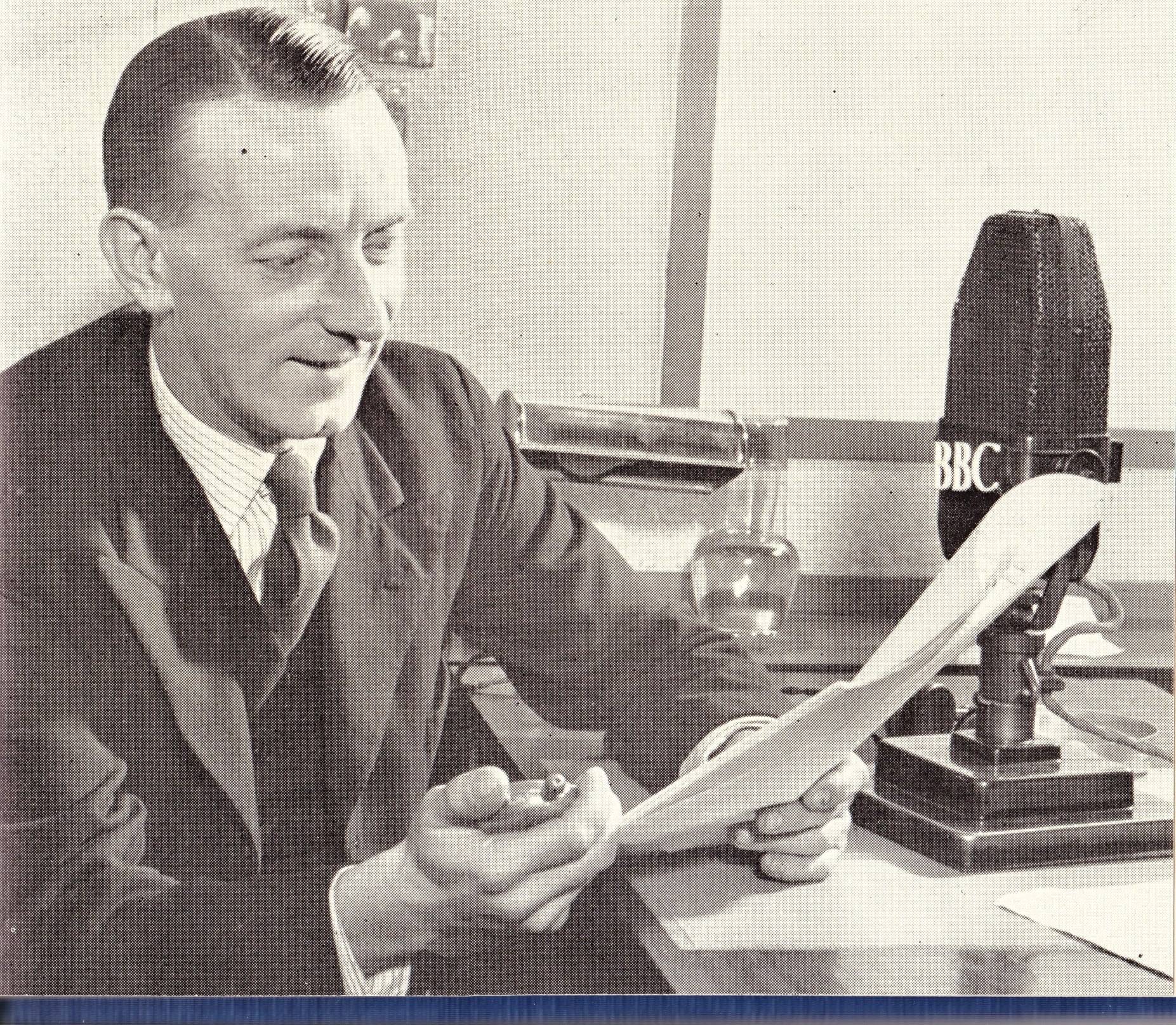 The BBC Radio Home Service (Radio 4 nowadays) began broadcasting Desert Island Discs on January 29th 1942, exactly 79 years ago today). On the programme, a celebrity is asked to imagine being cast away on a desert island and asked to play the eight records they would take with them to keep them entertained. After 79 years, the programme is still being broadcast (it's been on today actually) and so it is one of the world's longest running broadcasts.
So, I can hear people grumbling, what the heck's all this got to do with Old Halifax? Well, so far, just one Halifax local that I know about has been a castaway on the programme and this was in January 1953, 68 years ago. The local castaway was Wilfred Pickles one of Britain's best known and most popular entertainment stars from the 1940s to the 1970s.
Wilfred was born at 24 Conway Street in 1904 as shown in one of the photos here. Conway Street runs between Hopwood Lane and Parkinson Lane and Wilfred's birthplace house is still standing. As a child he went to Parkinson Lane and Warley Road Primary Schools and he became well known locally for his talent in performing recitations before audiences. As he grew into his teens, Wilfred joined the King Cross Amateur Dramatic Society and became experienced in in performing in a range of plays.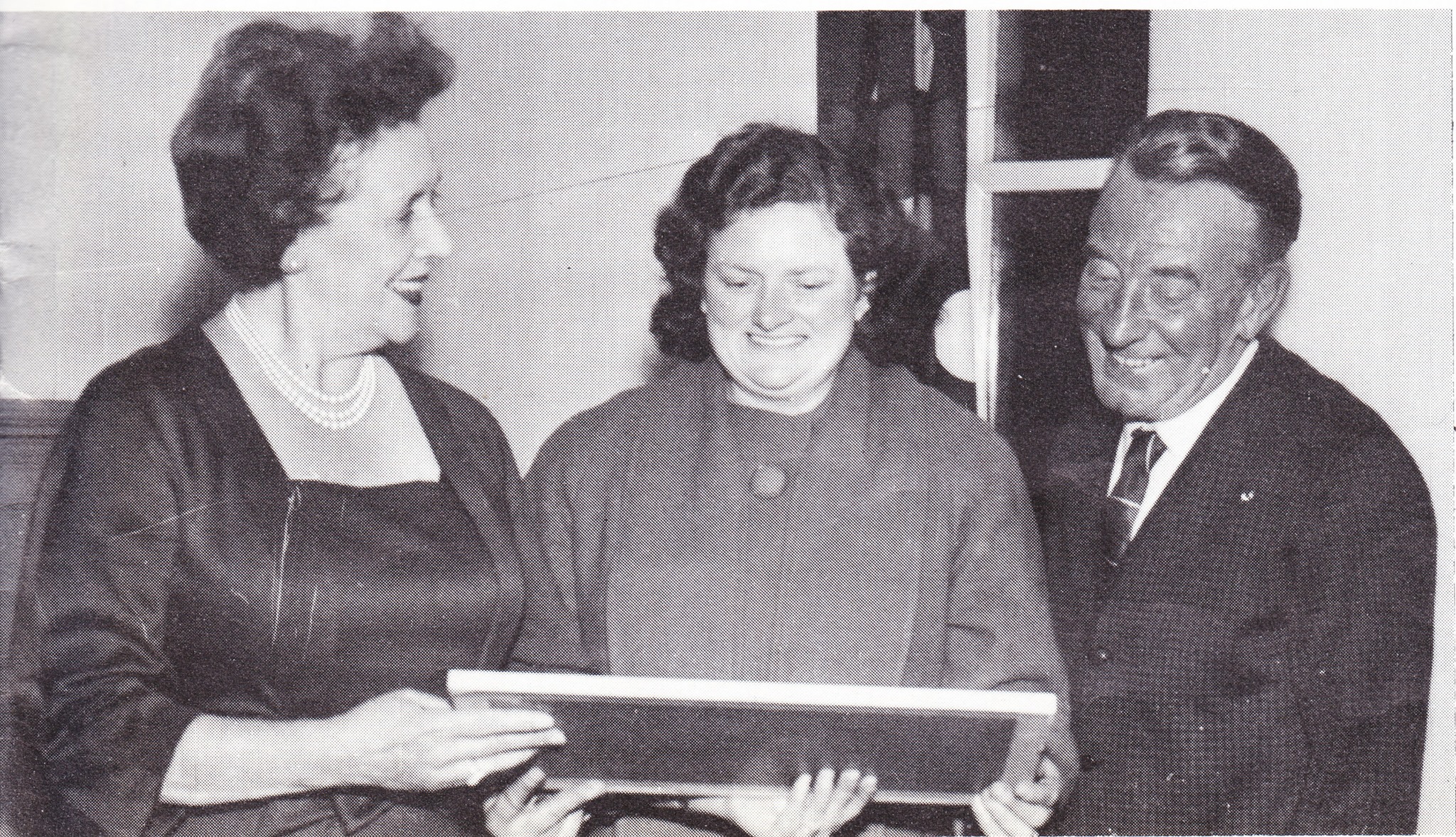 Wilfred Pickles with his wife, Mabel
In 1929, Wilfred moved to Southport where his parents had a building firm and there he met another actor, Mabel Myerscough. They were married in 1930.

In due course, Wilfred auditioned for the BBC and became a regular in a wide range of radio programmes and later the BBC took him on as a newsreader on the Home Service. During World War II, the BBC instructed him to speak in his northern accent rather than the accepted 'Received Pronunciation' and so he became the first newsreader to speak in a regional accent. The BBC's idea was that, in the event of a German attack, regional accents would be "a deliberate attempt to make it more difficult for Nazis to impersonate BBC broadcasters". Wilfred caused a great deal of comments by wishing his northern listeners "good neet" at the end of his final news bulletin of the day.
At the end of the war, Wilfred''s experience led to him being offered a job, along with Mabel, as hosts of a combined quiz and chat show, 'Have A Go'.. This show toured the country interviewing ordinary local people and offering them tiny cash prizes for their answers, A scene from a recording is seen here. 'Have A Go' became immensely popular and at one point in 1955, a broadcast of the show from Warley Congregational Church was heard by over 23 million listeners, almost half of the country's entire population! In fact I reckon that, after the monarch and Sir Winston Churchill, Wilfred was about the best-known person in the whole country.
'Have A Go' ran until 1967 when it was withdrawn by the BBC. Wilfred then moved towards the more modern TV and films where he again became popular in films such as 'The Family Way' and Billy Liar'.
Wilfred died, still a popular figure in 1978.
Written by Tony Martin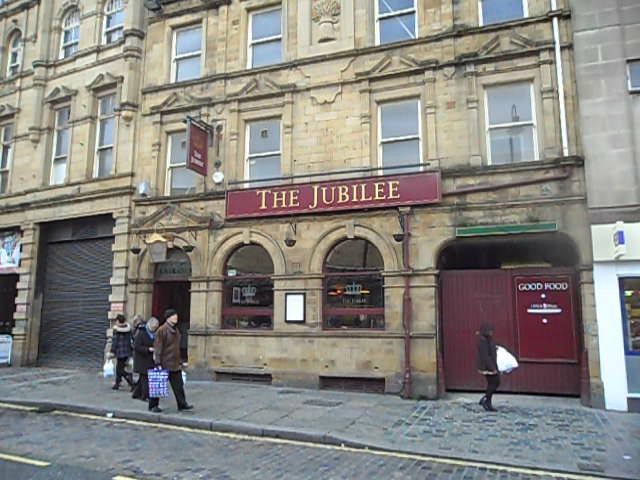 Jubilee was once the 'Portman and Pickles' pub
If you have enjoyed your visit to this website, please spread the word by clicking the 'like' and 'share' buttons below. Thank you