Halifax Memories 35 - Lilywhite's
The photo pioneers
It was a time when photographers from Calderdale went forth with their cumbersome equipment and travelled the country, far and wide.
The pictures of buildings, places and people that they took would be the basis of a major local industry - picture postcards.
Before the First World War, Ralph Heginbottom worked for the famous local firm of Lilywhite, being given a roving brief which took him to every corner of the nation. It was Mr Heginbottom's daughter who told us about his career. Now the son of another Lilywhite photographer has come up with more pictures and information about this fascinating firm.
James.T.Sellers, who died in 1974, had become chief photographer for Lilywhite Ltd. So it must have been with a heavy heart when, on the night of January 15th, 1931, it was his task to photograph the blaze that devastated Lumb Mill at Mill Bank. For this former textile factory had been converted into Lilywhite's principle works.
Although the famous firm did rise from the ashes and established a new, more modern factory at Mearclough, Sowerby Bridge, in 1932, later in the decade, it was taken over by the Brighouse firm of A.H.Leach.
Mr Owen Sellers, now 80, of Luddenden Foot, is the son of James Sellers and still has maps showing the towns and villages that his photographer father visited while on the road for Lilywhite.
"In those days his equipment was a half-plate camera and tripod and a supply of glass negatives which, after exposure, were returned to Lilywhite's for processing," says Owen Sellers. "A batch of glass plates was forwarded to local post offices for collection en route. Travelling was more difficult in those days and could be either train, bus or car depending on the destination."
"On one occasion, Lilywhite's managing director, Mr Sergeant, suggested hiring a bicycle. Where the camera, tripod and negatives were carried, I have no idea!"
After the Leach's takeover, Lilywhite founder and boss, A.F Sergeant, went to work for the London photographic firm of Raphael Tuck. James Sellers followed him, setting up a "local view department".
Then came the war and it was forbidden to take photographs which might identify a locality. This meant that the picture postcard business had to cease for the duration and Mr Sellers came home, setting up on his own account in Luddenden Foot as a photographer, or camera craftsman, as he was described in his advertising material.
The founder of Lilywhite Ltd, Arthur Frederick Sergeant, who died in 1952, may be one of Calderdale's unsung inventors and industrial pioneers.
He was born in Leeds in 1882, and although he developed a youthful interest in photography, he followed his father into working for the Great Northern Railway, which brought him to Halifax, where he soon began to rise through the ranks.
However, when asked to take on extra duties for no extra pay, he resigned - by then he was already making more from his spare time photographic work than he was from the Great Northern.
On a holiday to France in 1898, Arthur Sergeant saw some printed photographic views and with picture postcards becoming a craze back in England, he reckoned this could be a major money spinner. His first published view was of Crimsworth Dene.
But the early cards were cumbersome to produce - the photograph had to be trimmed and gummed to cardboard.
To make a genuine business out of picture postcards, Sergeant had to make some technical innovations so that photographs could be printed directly to cardboard.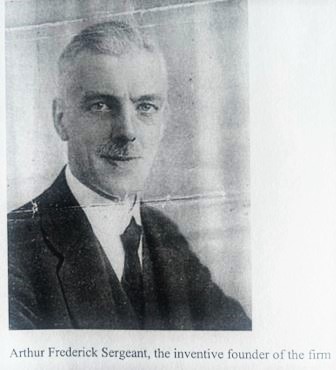 Eventually, he devised a new type of emulsion called "Chlorobtom" and a new form of photographic paper. They would revolutionise large scale commercial photography and help to create the developing and printing, or "D and P" industry.
Sergeant called his new paper "Lilywhite", and hence the name of his firm.
The company operated from premises in New Brunswick Street, Halifax, and also took over a photographic business in St Albans, but eventually all its activities were concentrated on the ill fated Lumb Mill.
The blaze of 1931 would be the beginning of the end for a famous and innovative firm. But, Lilywhite views are still eagerly sought by collectors today. And the big high street business of developing holiday snaps and family photos can trace its origins to the technical innovations of an ex-Halifax railway worker with a passion for photography.
Evening Courier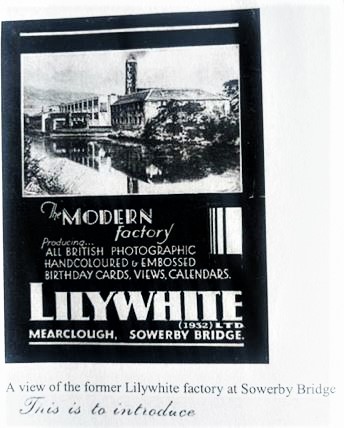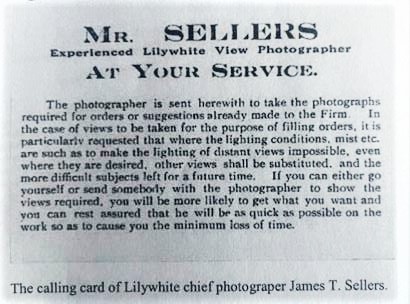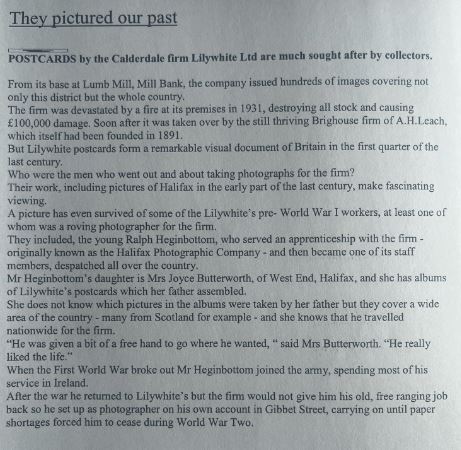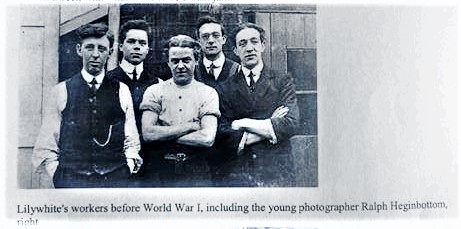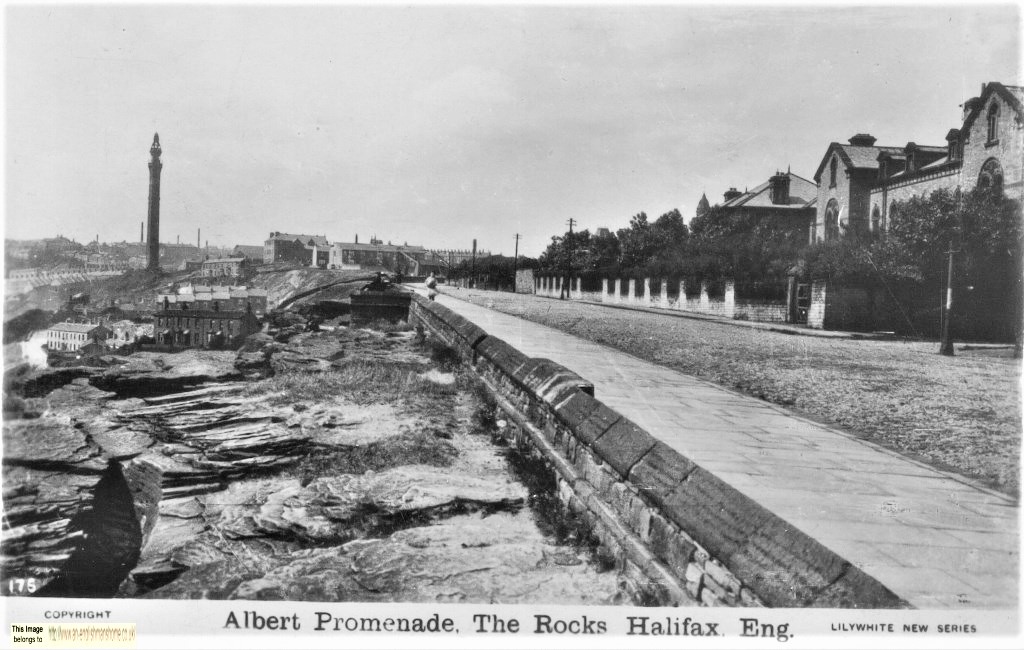 Commercial Street, including a view of Webster's cafe which would remain in business until the early 1960s.