Halifax Memories 36 - Northgate End Chapel
A 1930s view of Northgate End, looking towards the town centre, once the site of an ornate, historic chapel and an impressive department store.Most of the large building is occupied by the business of Jay's Furnishing Stores at 46-48 Northgate.
This business continued to trade in this location into the 1950s. In 1959, Halifax's first Chinese restaurant, the Far East, opened here. The building dates from the 1890s and at the beginning of the century it was occupied by the West Riding Furnishing Company. Redevelopment of this part of Halifax meant that the end came for this imposing block in 1973. It had been disused for some time and was demolished.
Beyond the Jay's building can be glimpsed Northgate End Initarian Church, with its distinctive pinnacles.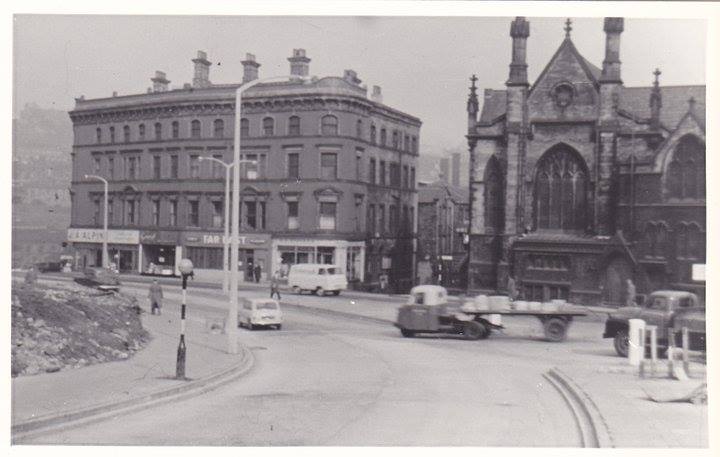 The new and improved bus station operates from here now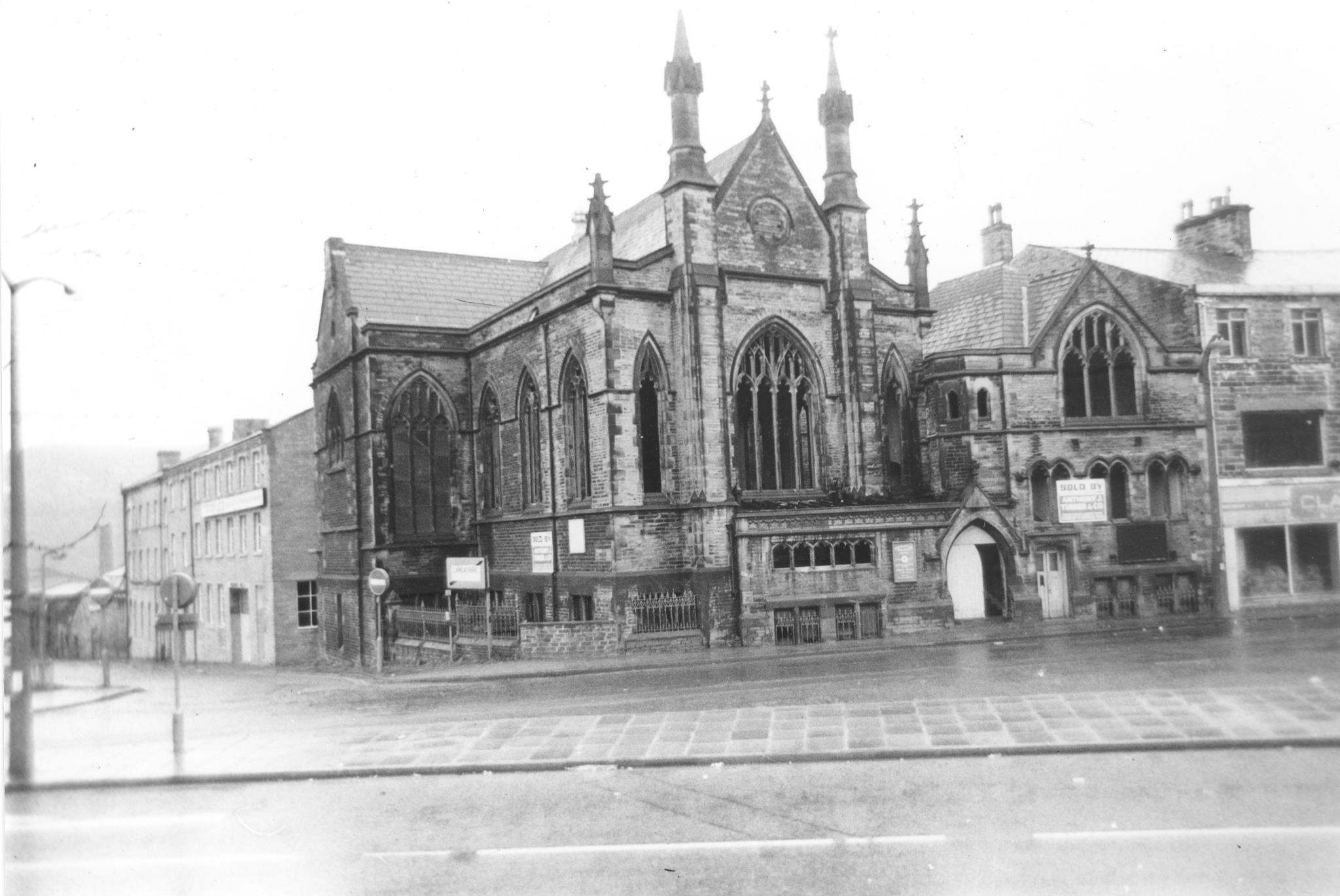 Northgate End Unitarian Church was built in 1872 in the Gothic style and was the third Unitarian Chapel at Northgate since the late 17th century. During its early years it was the only place of worship apart from Halifax Parish Church in the town.
Halifax Orchestral Society was founded at Northgate End and the town's first troop of scouts was raised there. But by 1979, falling congregations (about 12 people) meant that its role in the history of Halifax was coming to a finish and the chapel was closed as it was also riddled with dry rot.  Its treasure trove of statues, seats, windows, books, paintings and musical instruments being auctioned off at a sale which attracted nationwide interest.
The building was purchased by the West Yorkshire Passenger Transport Executive in 1980 and was demolished in 1982 to make way for the new bus station, which opened in 1988.
William Marshall
The interior of the chapel, pictured in 1979, the year it closed. Apart from peeling paint the building appears to be in reasonable condition, but dry rot and an unsafe roof along with dwindling congregation meant its closure.
Demolition came in 1982 as the West Yorkshire Passenger Transport Authority bought up various properties and plots of land in preparation for building the towns new bus station.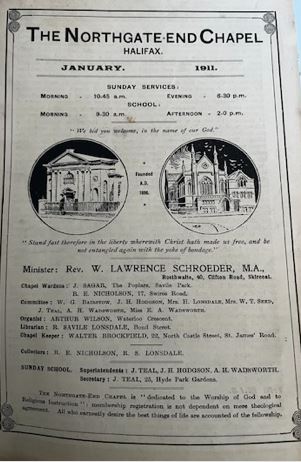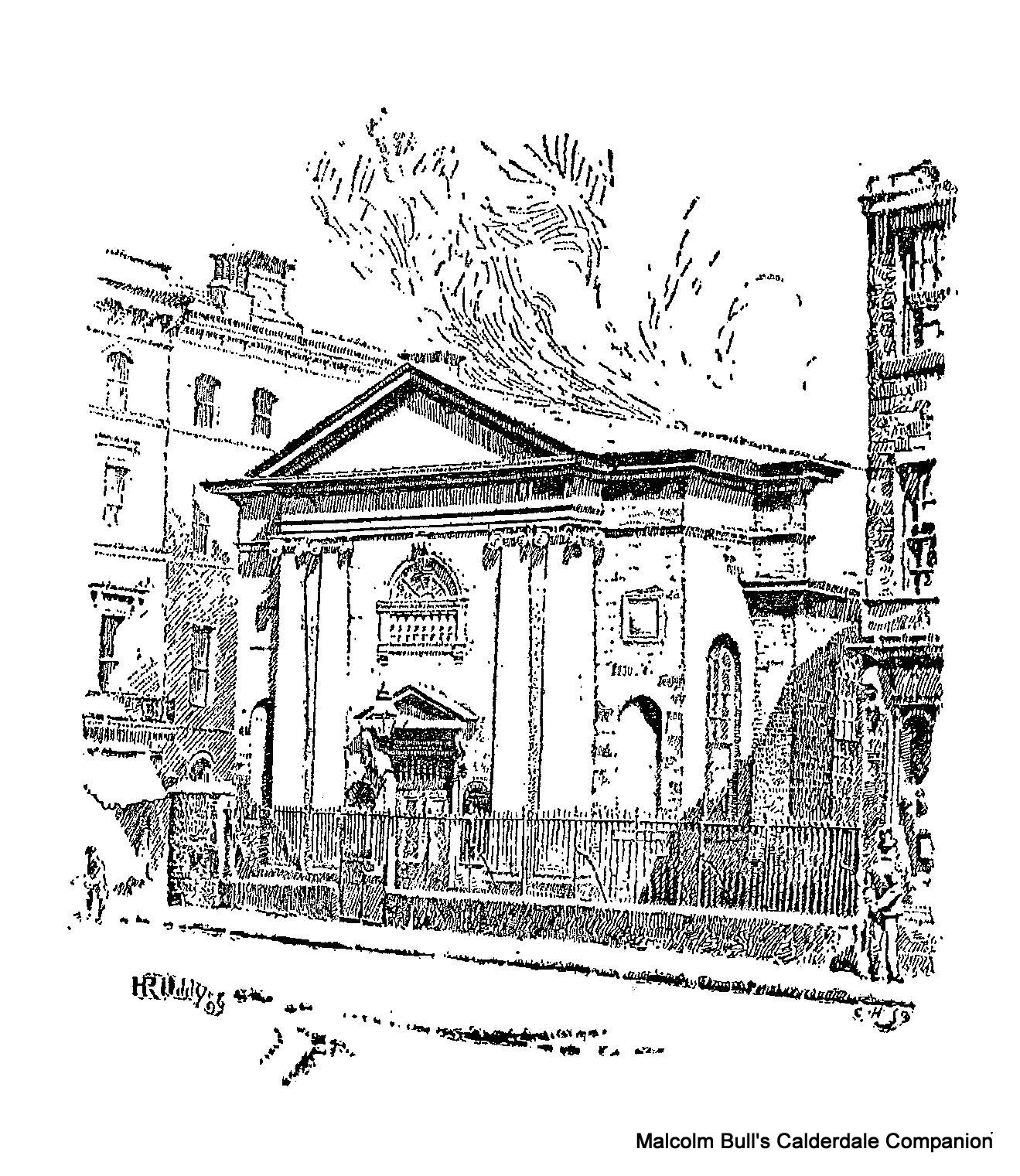 The chapel of 1696