Halifax Memories 6 - Halifax Fire Station
For 78 years, the firemen of Halifax went to blazes from a base in Gibbet Street. A building designed and constructed in an era of horse drawn appliances continued to serve the town into the modern era of diesel driven fire engines.
But in May 1970, after many delays, the new Halifax Fire Station at King Cross was finally opened and the fleet of engines made a short journey to their new headquarters, leaving behind the station that was built in 1892.
After abandonment in 1970, the old building, with its prominent tower, did not last long. It had served the town well, but less than a month after it had been closed, the demolition crews moved in.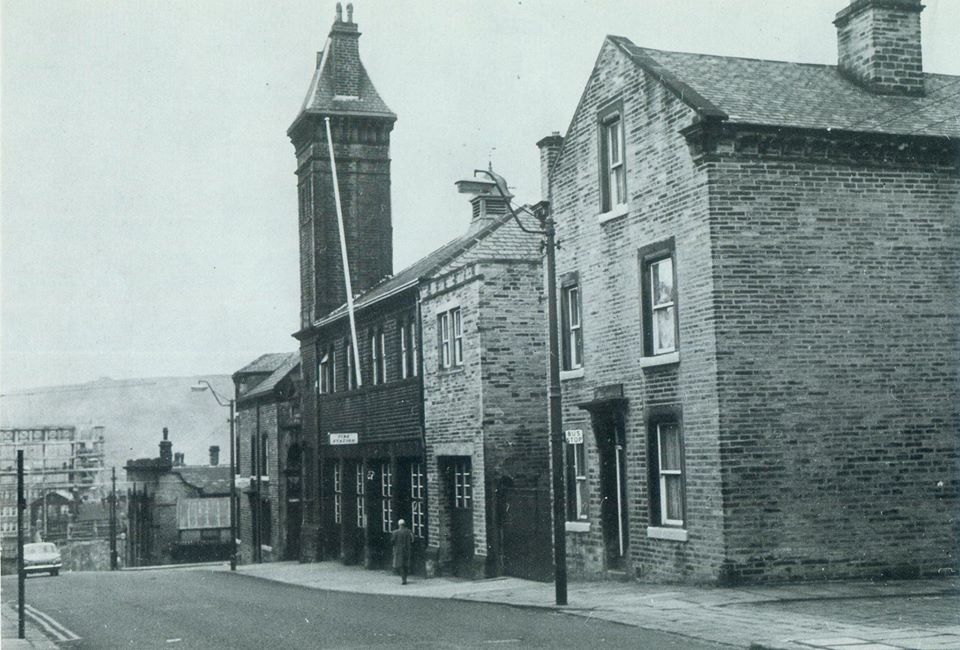 It was in the 1820's that the first serious attempts were made to organise a fire brigade in Halifax. In 1823, a set of rules were drawn up for the conduct of firefightters (rule number one forbade them from being drunk on duty). There were probably two hand drawn fire engines, each staffed by a conductor and six men.
These early machines had to be replenished with buckets of water. It was not until 1846 that the water mains in the centre of Halifax were provided with 'fire plugs', early versions of hydrants.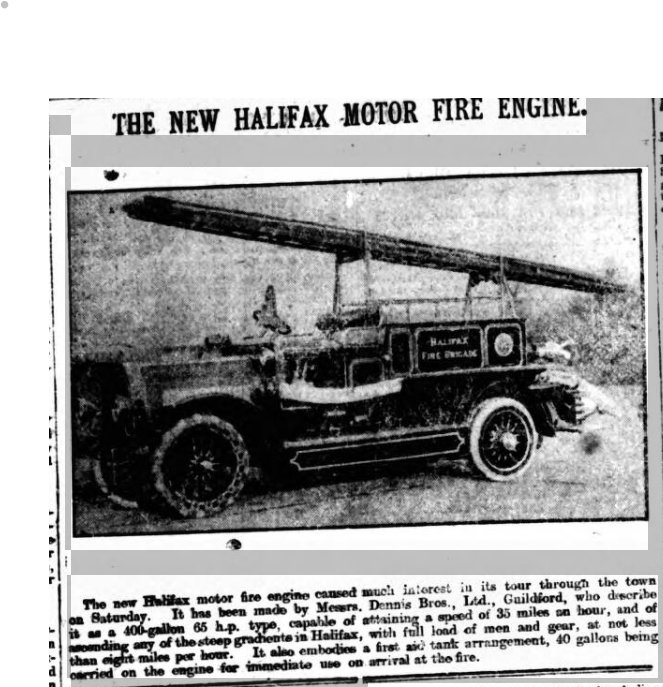 Horton Street, Westgate and Albion Street were among the locations for early fire brigade headquarters in Halifax. For many years, the service came under the aegis of the police and at one time there were two other fire fighting forces in the town, organised by insurance companies. Steam power began to be used in fire engines from the 1880's and there were calls for a new and better HQ. The stables at Belle Vue mansion were considered, but instead, a purpose designed fire station at Gibbet Street was built.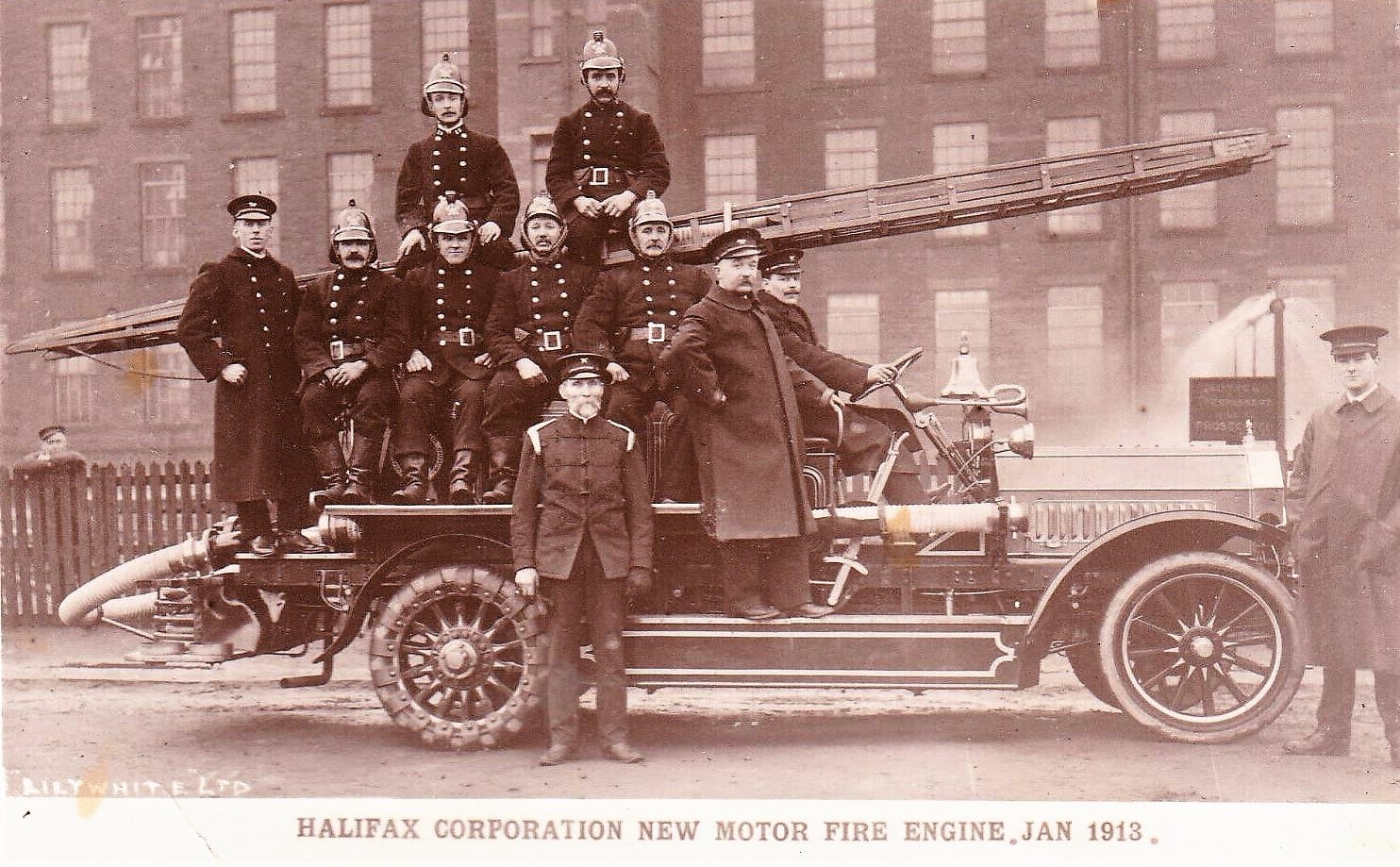 When opened in 1892, it was regarded as one of the finest in the country and it was considerably adapted over the years. For example, its stables and hayloft were converted into accommodation for fire fighters after motor driven fire engines began to be deployed from 1913.
In 1936, it was first suggested that Halifax needed a new fire service HQ, but it was not until the 1960's that the project gathered momentum and a site at King Cross was earmarked.
In 1966, there was angry opposition from residents told that their houses would be demolished to make way for the fire station but the Home Office approved the scheme and four years later the old fire station was finally surplus to requirements.
---