Halifax Memories 5
Halifax Memories 5
Halifax Old and New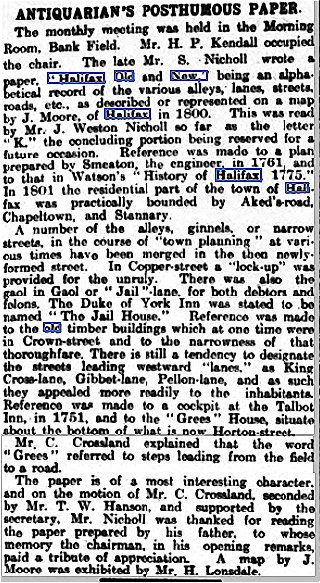 You can view Moore's Map here
Some of the street names and where they originated.
Akeds Road
---
Alleys - The two Black Swan passages were previously called Red Lion Alley and Woodhead Alley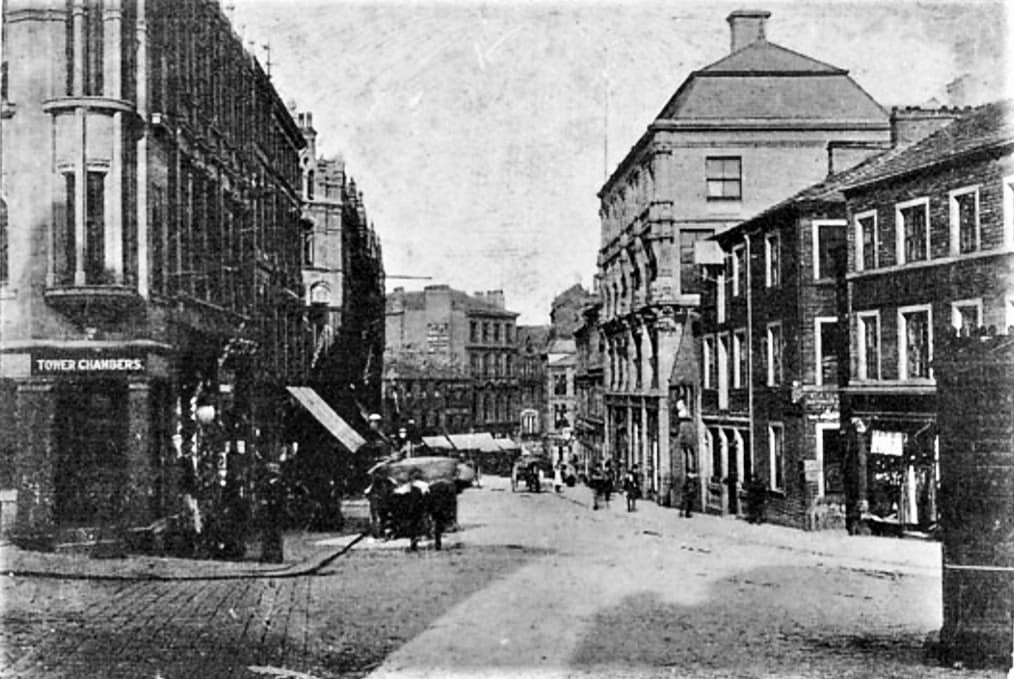 Two Black Swan passages on the right, off Silver Street
Black Swan passages on each side of Yates's
---
Argyle Street (back of Sportsman pub) was previously called Long Back Side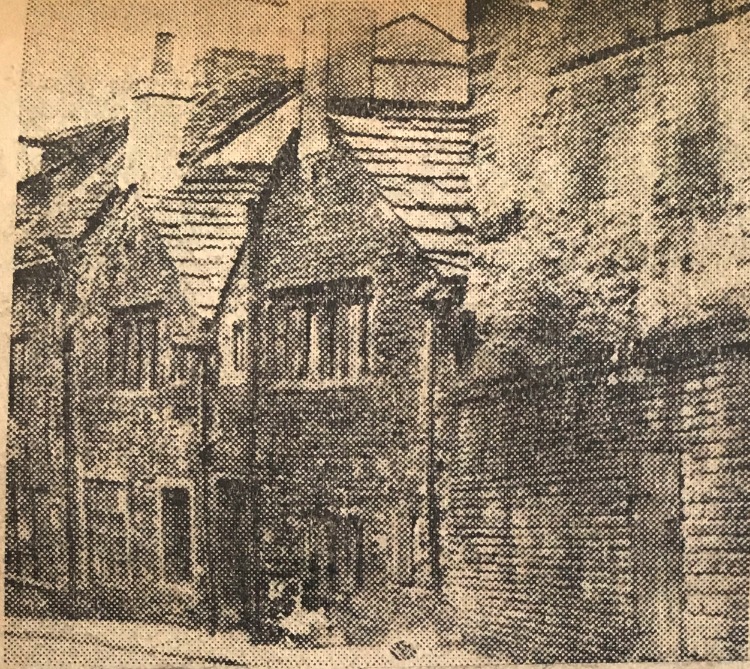 Argyle Street
Viewed from the back of the Acapulco nightclub
---
Baths and Bath Parade were the only public baths and formed a very attractive resort with bowling green and gardens attached. The baths were provided by a pure spring of water, rising in Greece Field, and were said to be one of the most extensive suites of baths in Yorkshire.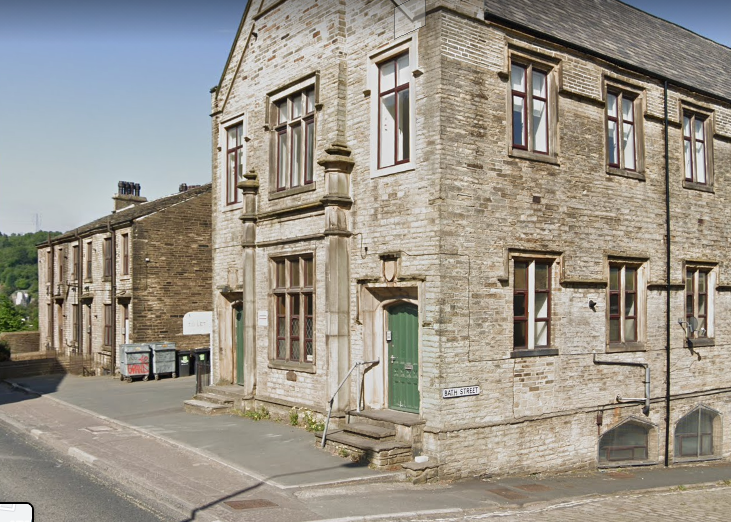 ---
Back Lanes were numerous and could be found under Cheapside, George Street, Argyle Street and Winding Road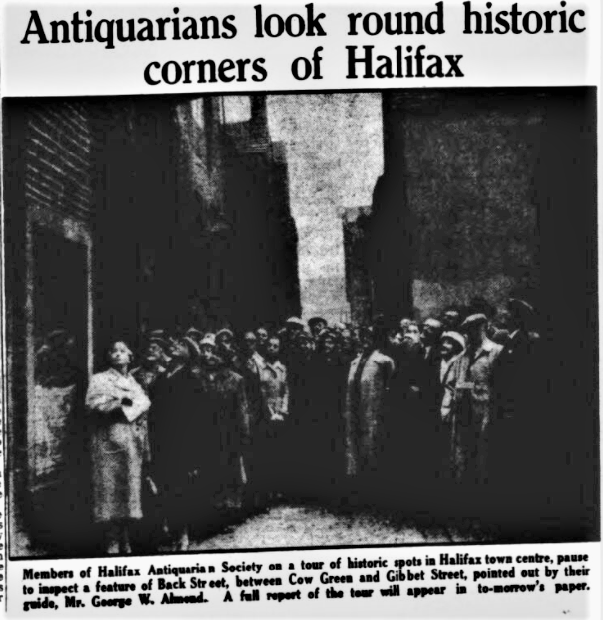 ---
The road going up from the crossroads is Horton Street. The smaller road running parallel on the right is Blackledge.
---
Blackwall - There was a house that stood back which was occupied by Dr. Alexander and was the first parsonage for Holy Trinity Church. This was abandoned for the house at the opposite corner. The Infirmary, which was in this street, was opened in 1838 and closed in 1896. The old police station then stood on this site. 
---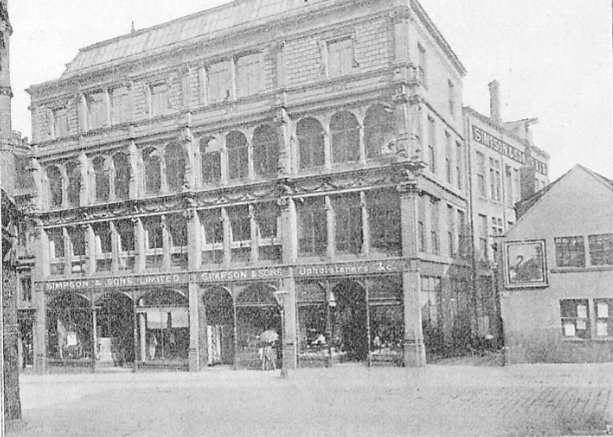 Black Swan, pictured on the right of the above photograph, held meetings for 'The Ferry Bridge Court Club' in around 1830. One custom of the club was that when a member disobeyed a rule he was made topsy-turvy and whatever coins fell from his pocket paid for drinks.
---