Halifax-Pubs-Past-and-Present-H
Halifax-Pubs-Past-and-Present-H
---
Pubs            1 A B C D E F G H I J K L M N O P Q Ra Ro Sa Sn T U V W X Y Z

---
Hairy Lemon - Lord Street, Halifax (closed in 2014)
Fact - previously known as 'Tram Shed' and the 'Zoo Bar' both nightclubs. This was also Mr Dobbs Pizza Factory for a while. More recently 'Juleps' Indian Restaurant

---
Halfway House - Cockden, Eastwood

---
Halfway House - 39 Moor End Road, Pellon HX2 0HF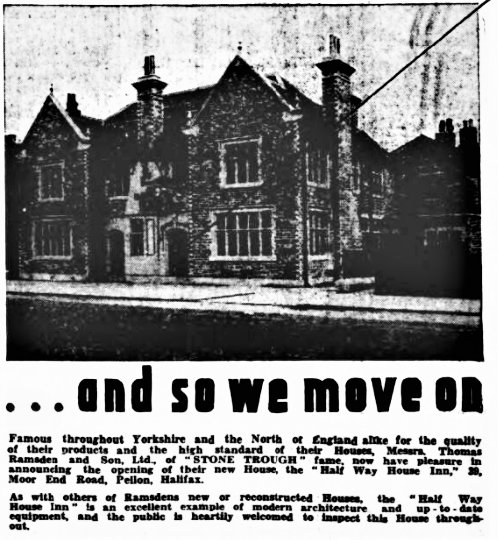 ---
Halfway House - Queensbury

---
Halfway House- Wyke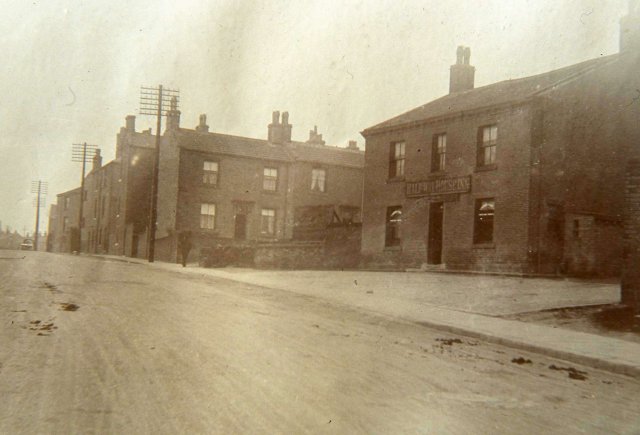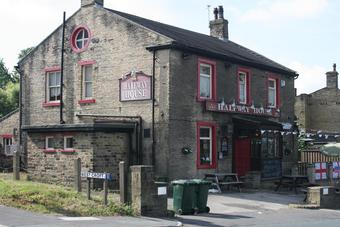 ---
Halifax Exchange - Swine Market, Cow Green, Halifax

---
Hambletonian - 23 Silver Street, Halifax

---
Hand and Tankard, Wheatley
---
Hanging Gate - New Street, Elland (Closed in 1920s)

---
Hangovers - Cow Green, Halifax (see Pot o' Four)

---
Hard End - Barkisland (see New Rock)

---
Hare and Hounds - Gauxholme (see Navigation)

---
Hare and Hounds - Range Bank, Claremount (see Prospect)

---
Hare and Hounds - 28 Bull Green, Halifax (See Lewins)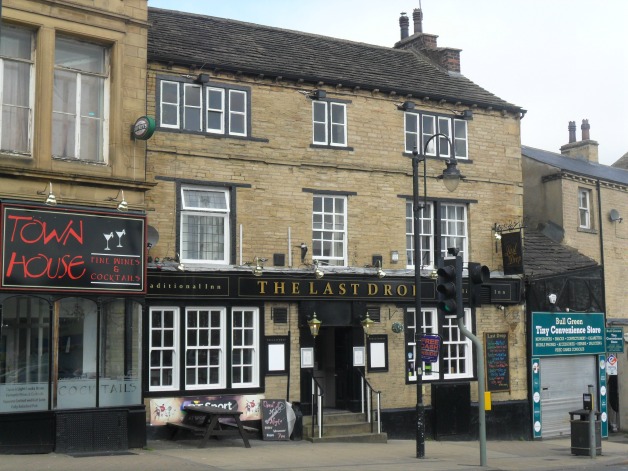 ---
Hare and Hounds - Bridge Gate, Hebden Bridge (demolished in 1963)

---
Open
Hare and Hounds - Denholme Gate Road, Hipperholme HX3 8JQ   Phone: 01422203542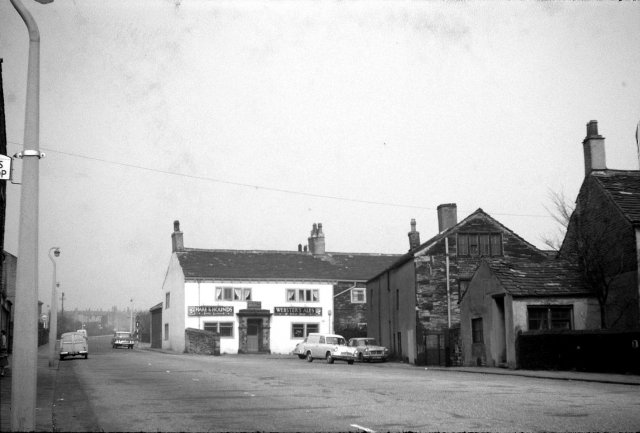 ---
Hare and Hounds - Mill Lane, Mixenden
Fact - Now housing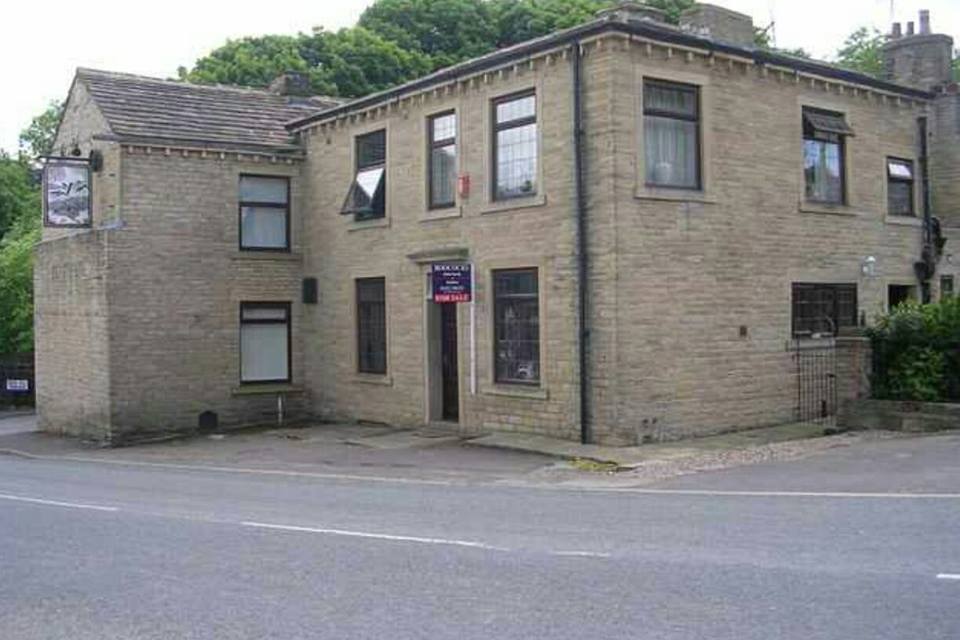 ---
Hare and Hounds - Billy Lane, Old Town (opened in 1840s)
Fact - aka 'Lane Ends'

---
Hare and Hounds - Peat Pits, Ovenden

---
Hare and Hounds - Oak's Green, Rastrick

---
Hare and Hounds - Sowood Green, Stainland (closed in 1960)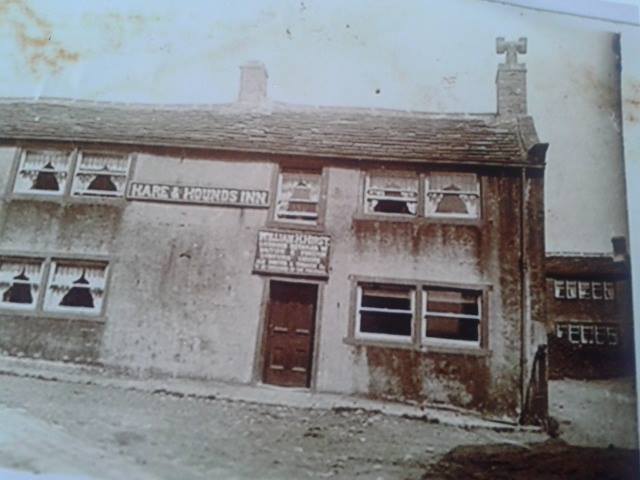 ---
Hare and Hounds - Burnley Road, Stansfield
Fact - originally called 'New Inn'

---
Hare and Hounds - Ashenhurst Road, Todmorden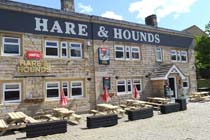 ---
Hare and Hounds - Wadsworth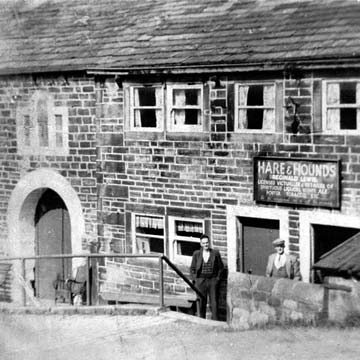 ---
Harrison Social - 11 - 11a Harrison Road, Halifax
(aka Bar 11 aka Borough Club aka Flashmans)
See Bees Knees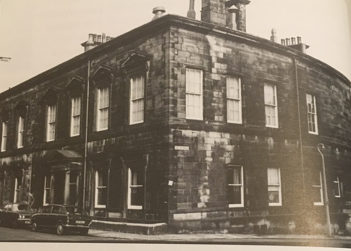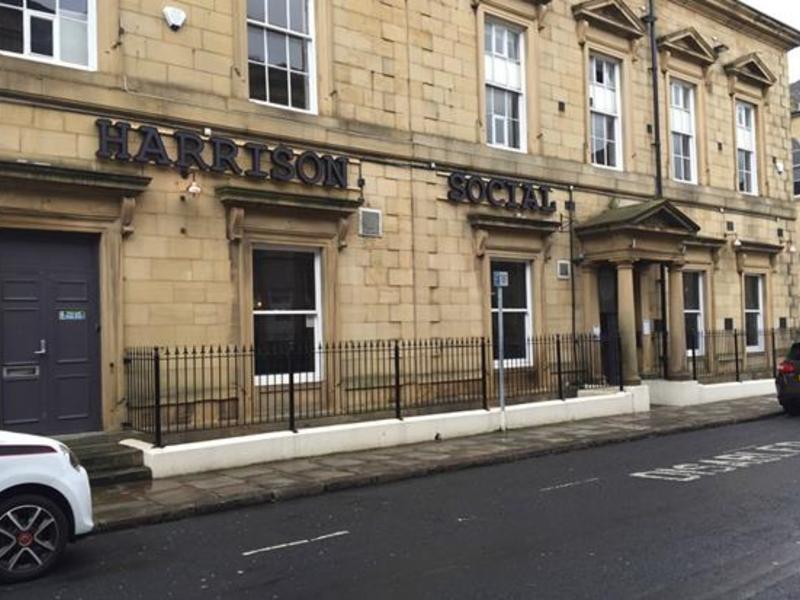 ---
Hawk - Steel Lane Head, Barkisland (closed in 1937)
Fact - also called 'Oak'

---
Heathcliffe  - Abbey Park, Illingworth
opened in Dec 1974 - closed in June 1994 and demolished in 1995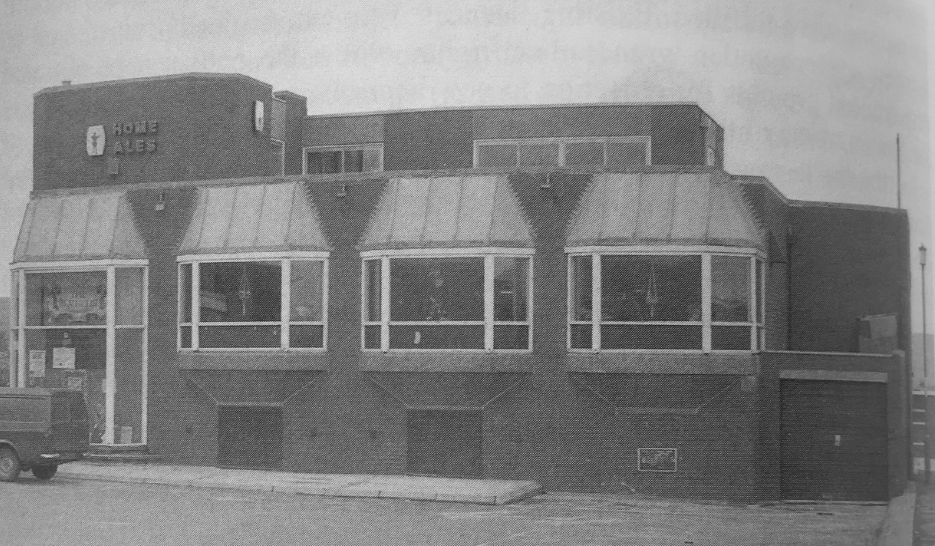 ---
Heaths - Bull Green/Cow Green, Halifax (See CoCo's)

---
Hebble Brook - Mixenden
Fact - previously known as Rose and Crown, Coach and Horses and Crown and Anchor

---
Hebden Lodge Hotel - Croft Terrace, Hebden Bridge

---
Hen and Chickens - 20 Winding Road, Halifax (closed in 1911)

---
Heys Restaurant - 1 Bull Green, Halifax (closed in 1929)

---
Heyworth Restaurant - Southgate, Halifax (closed in 1926)

---
Highwayman - Luddenden

---
Hills View Hotel - Warley Road, King Cross (Later known as Allan Fold)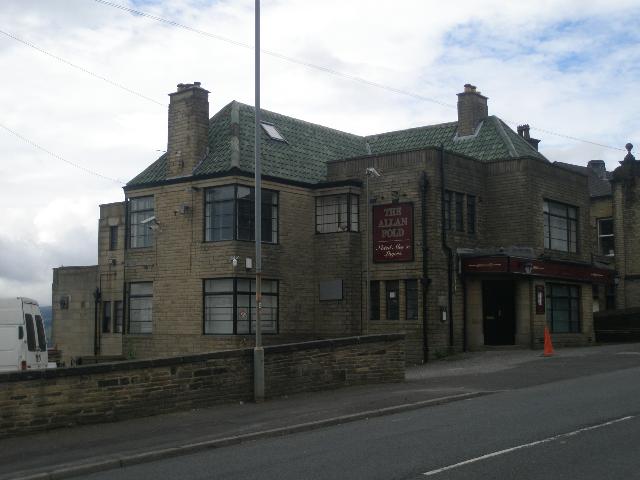 ---
Hinchliffe Arms - Cragg Vale
Fact - aka Crag Vale Inn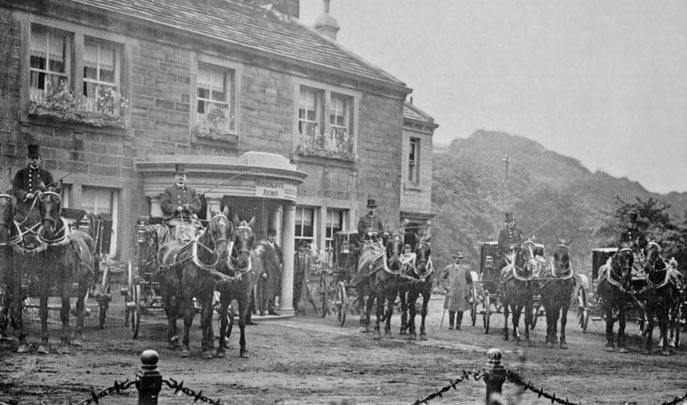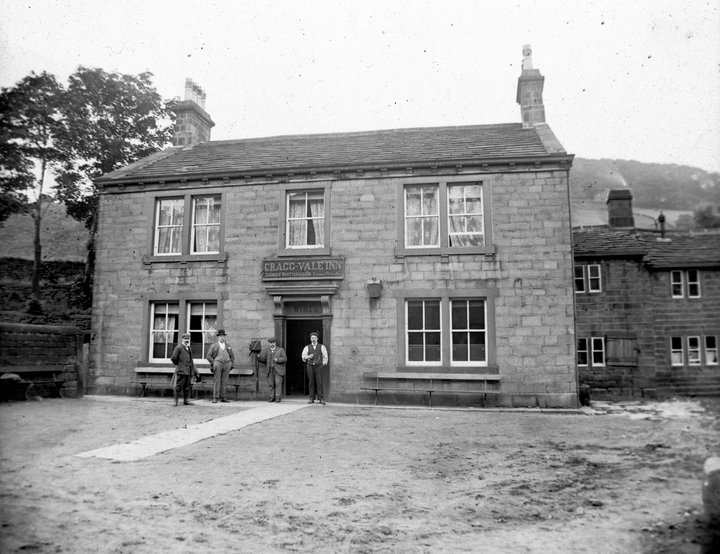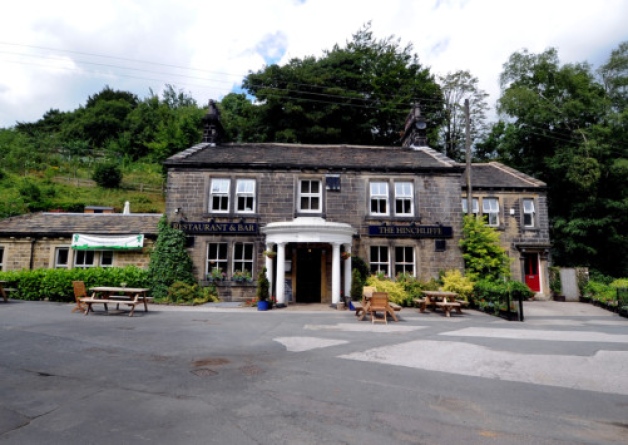 ---
Hipperholme Liberal Club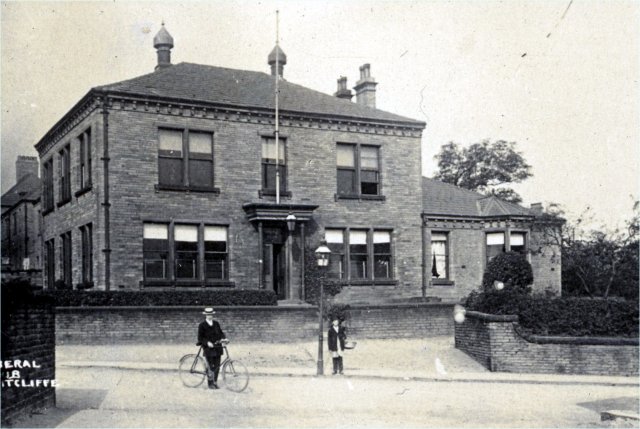 ---
Hipperholme and Lightcliffe Conservative Club
---
Open

The Hobbit Country Inn - Hob Lane, Sowerby Bridge HX6 3QL
Fact - Previously 'West Bottom Tavern' and now known as 'The Hobbit'

---
Open

Hogs Head Brew House - 1 Stanley St, Sowerby Bridge HX6 2AH (opened in 2016)

---
Hole i' th' Wall - Hangingroyd Lane, Hebden Bridge (Closed in 2012).
Fact - This pub dated from 1899 and still has the name of the publican of that time in the glass over the door. Built on the site of an earlier pub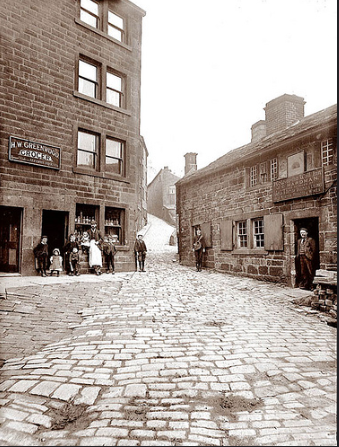 ---
Hole in the Wall - Old Gate, Hebden Bridge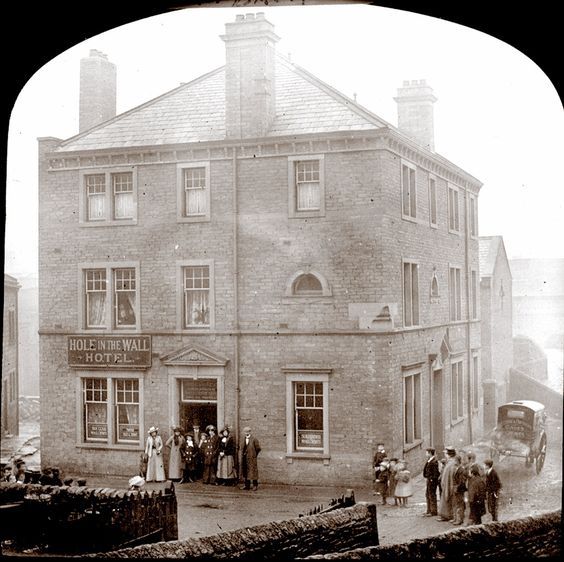 ---
Hole in the Wall - Honey Hole, Todmorden

---
Hollins Inn - 161 Hollins Road, Todmorden

---
Holroyd Arms - Ripponden (closed in 2012)
Fact - now apartments but previously known as Stansfeld Arms, Prince of Orange, Prince William Inn, Queen Hotel and The Honest Lawyer

---
Holywell Inn - Station Road, Holywell Green (Closed in 2012)

Fact - originally called 'Wagon and Horses' then in the 1870s became the 'Station Hotel' and 1977 became 'Holywell Inn'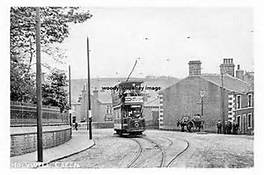 ---
Honest Lawyer - Ripponden (see Holroyd Arms)

---
Hop and Hide - 154 Wakefield Road, Lightcliffe HX3 8TH  (was Sun Inn)

---
Hope Inn - 15 Winding Road, Halifax (closed in 1971)
Where? Top half of Inn Cognito restaurant. Windows still have the name.

---
Hop Pole - 10 Bull Green (demolished in 1915)
Where? - This building stood near the bottom of King Cross Street opposite the Adega bar/Crown and Anchor, before the road widening.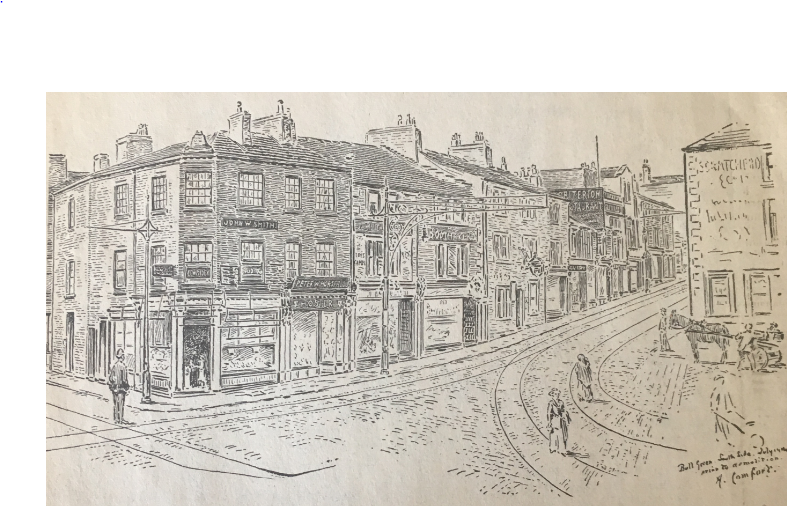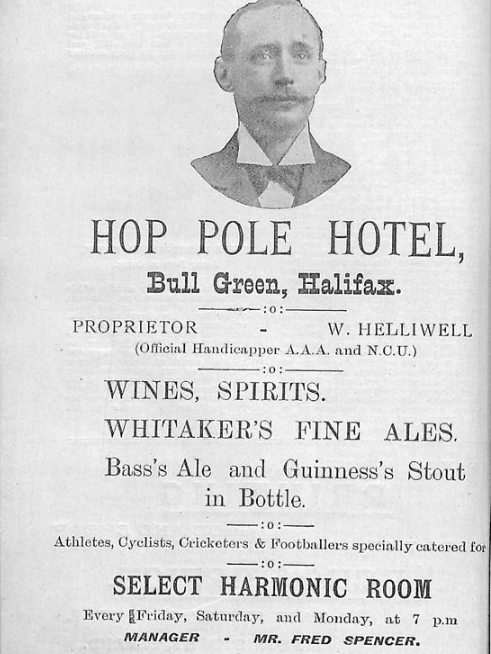 ---
Horns - Gaol Lane, Halifax (opened in 1735 and closed in 1910)

---
Horns - Warley (see 'The Maypole')

---
Horse and Groom - Southowram

---
Horse and Jockey - 48 Halifax Road/Piggott Street, Brighouse (closed in 1931)

---
Horse and Jockey Inn - Ainley Road now Huddersfield Road, Elland (Closed in 1933)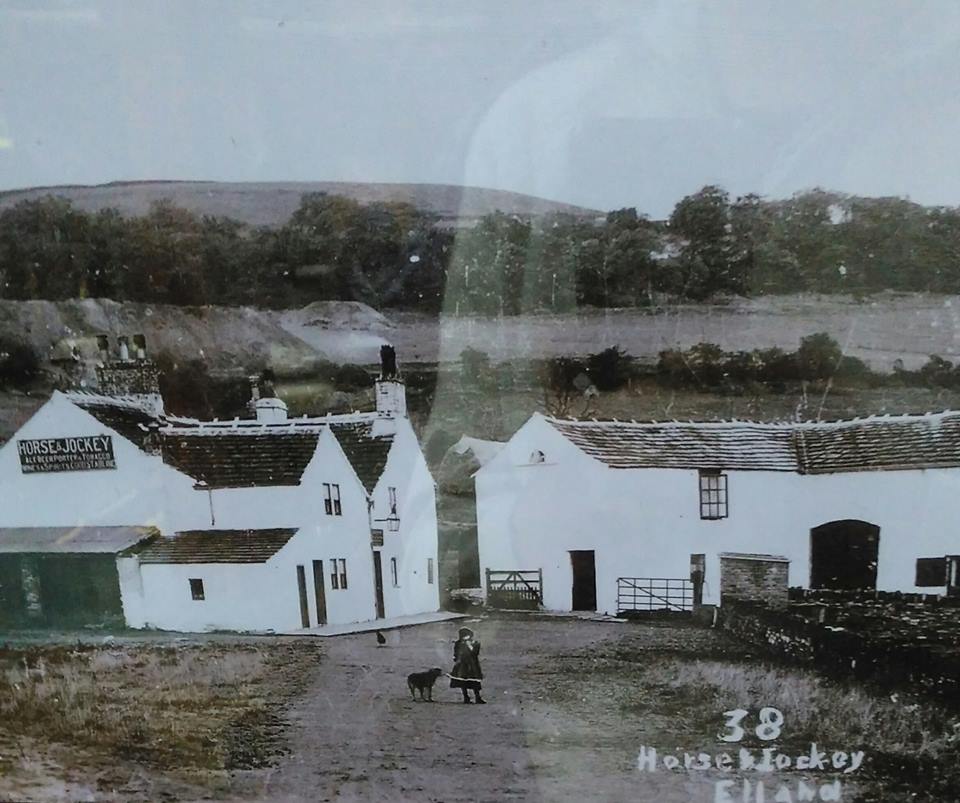 ---
Open

Horse and Jockey - 301 Warley Road/Gibbet Street, Highroad Well HX2 0AD   Phone: 01422361992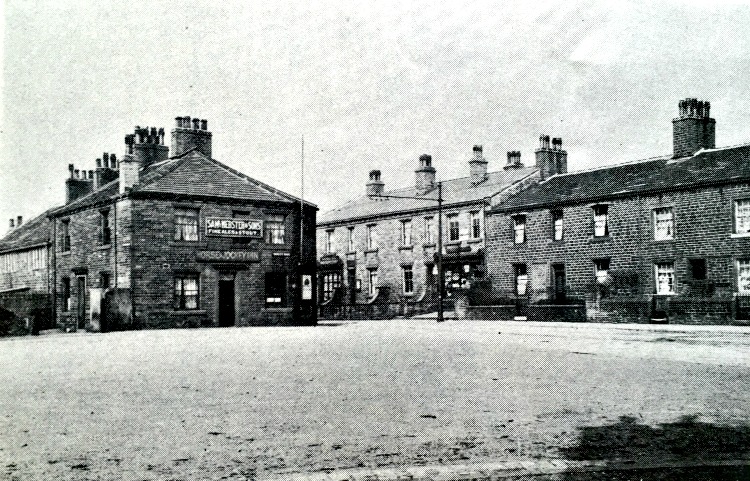 ---
Horse and Jockey - Lee Bank (see Lee Bank Hotel)

---
Horse and Shoes - Midgley (see Weavers Arms)

---
Horse and Trumpet - New Bank, Northowram

---
Horse Shoe Inn - Lydgate, Lightcliffe        (opened in 1741)

---
House at the Nook - Cheapside/Southgate, Halifax (see Rose and Crown)

---
House That Jack Built - Stansfield, Todmorden (see Jack's House)

---
Hughes Corporation - Halifax (aka Atlantic Studios)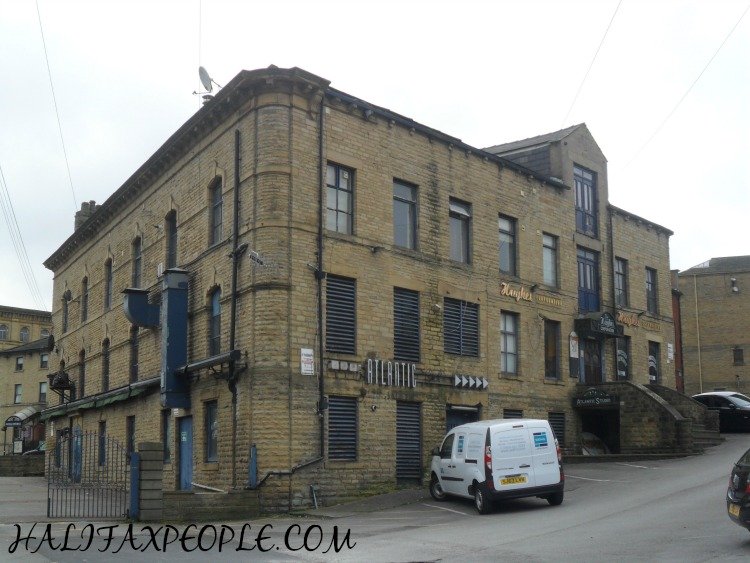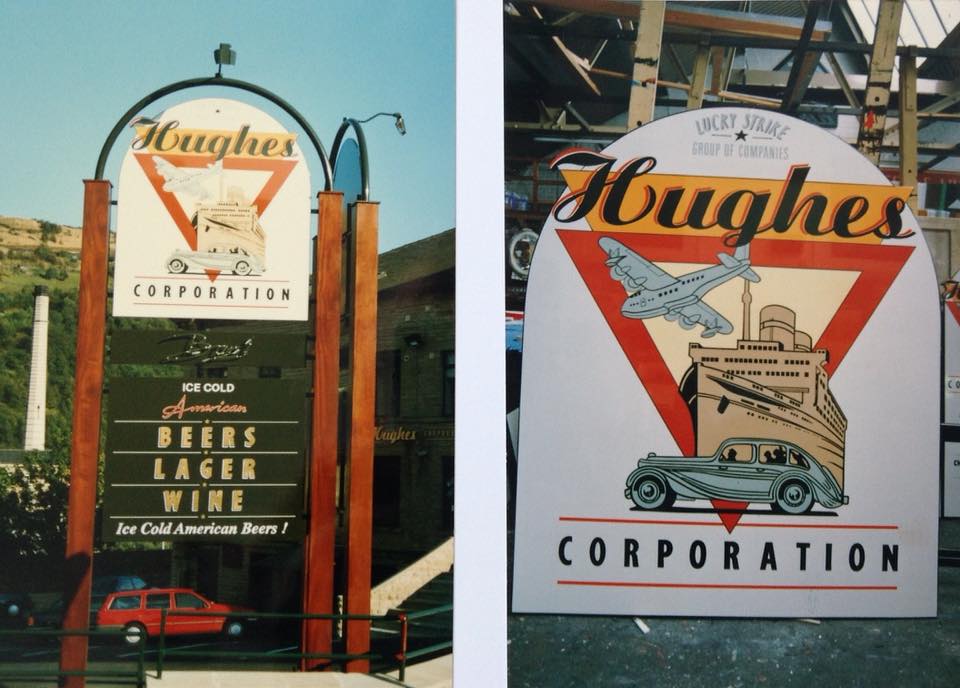 ---
Huntsman - Midgley Road, Mytholmroyd (closed in 1972)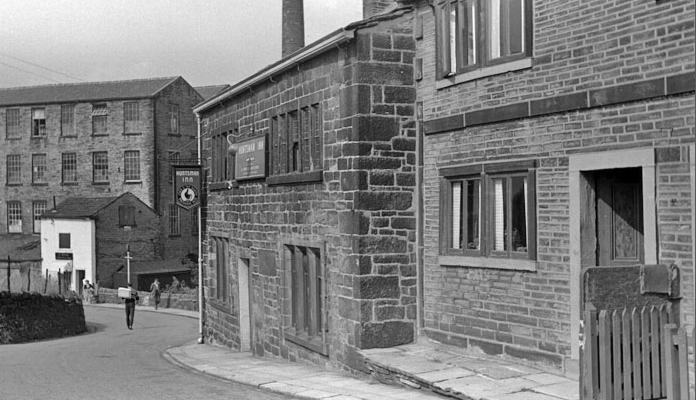 ---
Have A Great Story About This Topic?
Do you have a great story about this? Share it!
What Other Visitors Have Said
Click below to see contributions from other visitors to this page...

Hughes signs Not rated yet
The photos of the signs are the ones that I took When I worked for Butterfield signs Bradford. Painted a lot of signs for that pub
If you have enjoyed your visit to this website, please spread the word by clicking the 'like' and 'share' buttons below. Thank you