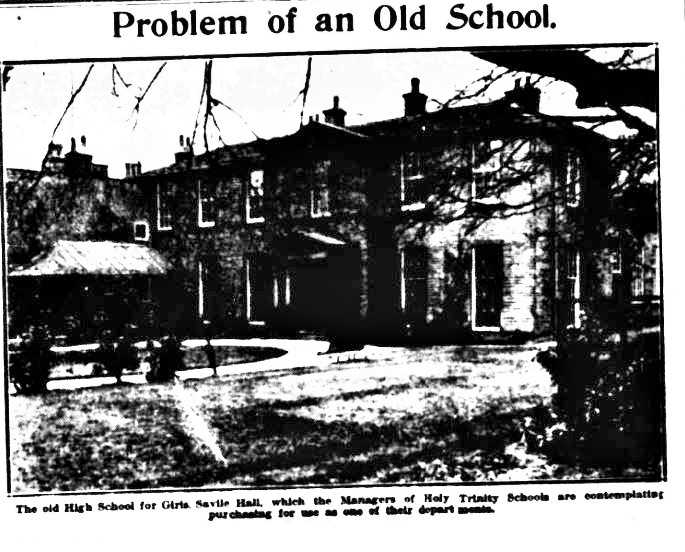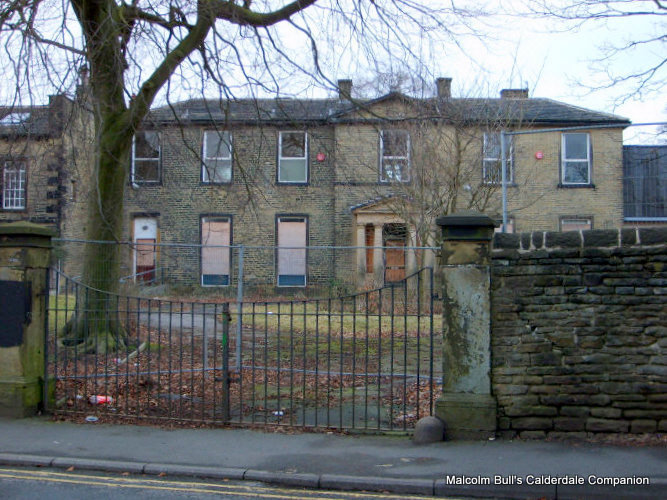 The original Savile Hall building was erected in 1726 and faced on to, what is now, Savile Park Road.
There is a datestone 17 RBF 26, possibly for Robert and Barbara Fawcett.
In 1931, Halifax High School for Girls was here.
In 1933, the Hall became the new Holy Trinity Senior School when the Holy Trinity schools on Harrison Road became overcrowded. The Hall was bought for £5,000.
With the Education Act [1944], it was decided that Savile Hall was inadequate, and a new school would have to be built. In order to remain under the control of the Church of England, the diocese would have to raise half the cost of the project.
In 1950, an appeal was launched to raise £30,000 for a new Holy Trinity secondary school.
Work on the new Holmfield School began in April 1961 and the first pupils moved in by May 1962.
In 1966, Savile Hall became Holy Trinity Junior Boys & Girls School. There were several extensions and additions to the buildings in the 1960s.
In 1985, a new sports hall was built on the western part of the site, following fund-raising by Rev Jack Freeborn.
| | |
| --- | --- |
| Saville Hall is now The Boulevard surgery  | |